Award-winning Pakistani activist for female education, Malala Yousafzai is famous for being the youngest Nobel Prize laureate at the age of seventeen. She is also well known for her social activism, especially in the field of education, for young and underprivileged girls. After the Taliban attempted to kill her in 2012, she co-founded the "Malala Fund", which is working to help girls receive 12 years of quality education. On 8th March 2021, a multi-year partnership between Yousafzai and Apple was announced. Now, she is working on programming for Apple's streaming service, "Apple TV+".
Initially, Malala started her career as a blogger. Her first entry was posted to the BBC Urdu blog on 3rd January 2009. The blog records her thoughts during the First Battle of Swat, as military operations take place, fewer girls show up to school, and finally, her school shuts down. She wrote: "Our annual exams are due after the vacations but this will only be possible if the Taliban allow girls to go to school. We were told to prepare certain chapters for the exam but I do not feel like studying" on 24th January 2009. She wrote that there was a skirmish between the military and Taliban, and the sounds of mortar shells could be heard: "People are again scared that the peace may not last for long. Some people are saying that the peace agreement is not permanent, it is just a break in fighting". She has also made her appearance on "Capital Talk" on 19th August 2009. After she rose to fame, she has also received death threats previously and was even shot with one bullet, which traveled 18 inches from the side of her left eye, through her neck, and landed in her shoulder. She traveled to Birmingham, England where she was treated at the Queen Elizabeth Hospital. She underwent surgery for eight and a half hours, in order to repair her facial nerve on 11th November. She wrote in July 2014 that her facial nerve had recovered up to 96%. In 2017, She became the youngest ever United Nations 'Messenger of Peace'.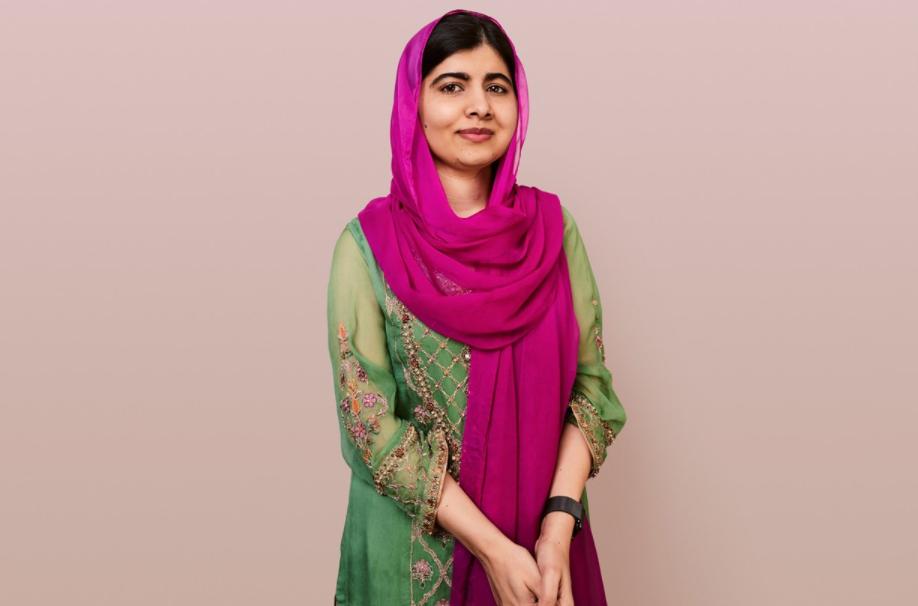 Source: @nbcnews
As an author, Malala co-authored "I Am Malala", an international bestseller in the year 2013. She authored a picture book, "Malala's Magic Pencil", which was illustrated by Kerascoet and published on 17 October 2017. Her next book "We Are Displaced: True Stories of Refugee Lives" was published on 8th January 2019. Also, she was the recipient of Pakistan's first National Youth Peace Prize in 2012 and the 2013 Sakharov Prize. In 2015, Malala was a subject of the Oscar-shortlisted documentary He Named Me Malala. Her memoir "I Am Malala: The Story of the Girl Who Stood Up for Education and Was Shot" by the Taliban, co-written with British journalist Christina Lamb, was published in October 2013. She made her TV show debut as 'Herself' on the talk show "Markus Lanz" on 8th October 2013.
On May 27, Malala will appear on the HBO Max special alongside the show's cast and other celebrity guests. On Thursday, HBO Max unveiled the first trailer for the special, which reconvenes original cast members Jennifer Aniston, Courteney Cox, Lisa Kudrow, Matt LeBlanc, Matthew Perry, and David Schwimmer for a conversation about the series on Thursday, May 27. It was also announced that a grab bag of celebrity guest stars is joining the festivities. There's former Friends alumni, including Tom Selleck, who played the superbly mustached Richard; Maggie Wheeler, whose Janice turned "Oh...my...God!" into a catchphrase; and James Michael Tyler, who dutifully ran Central Perk as Gunther. Plus, several presumed famous fans are making appearances, such as Lady Gaga, Mindy Kaling, Justin Bieber, and, surprisingly, Malala Yousafzai.

Early Life
Born to Pakistani parents, Malala Yousafzai's date of birth is 12th July 1997 and her birthplace is in Mingora, Khyber Pakhtunkhwa, Pakistan. She holds Pakistani nationality and her ethnic background is Pashtun and she belonged to the Yusufzai tribe. Zodiac sign by Cancer, Malala follows Islam religion. Her present age is 23 celebrating her birthday as of 2020. On 12th July 2013, her 16th birthday, she spoke at the UN to call for worldwide access to education. The UN dubbed the event "Malala Day".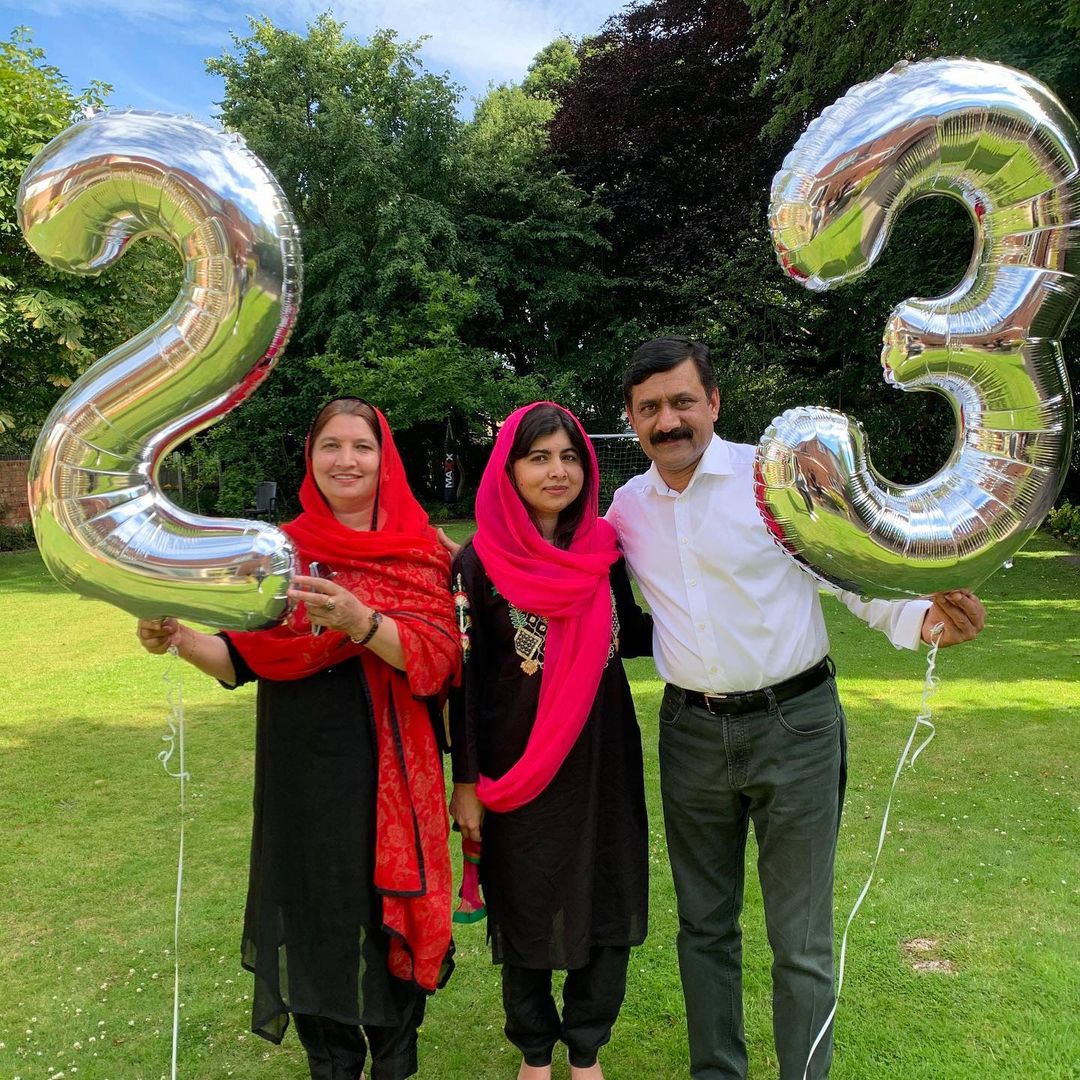 Source: @instagram.com/malala
Born to a lower-middle-class family, Malala's parents are father, Ziauddin Yousafzai, and mother, Toor Pekai Yousafzai (mother). She grew up along with her two siblings; Atal Yousafzai and Khushal Yousafzai. She was born at home and was given her first name 'Malala' (meaning "grief-stricken"). She had a very difficult childhood as her place was captured by the terrorist groups and they had many objections in the name of Islam.
Concerning her education, she enrolled initially Khushal Public School and later attended Edgbaston High School from where she completed her secondary school education. From there she won a place at Oxford University and undertook three years of study for a Bachelor of Arts degree in Philosophy, Politics, and Economics (PPE), as an undergraduate at Lady Margaret Hall, Oxford a college of the university. She graduated in the year 2020.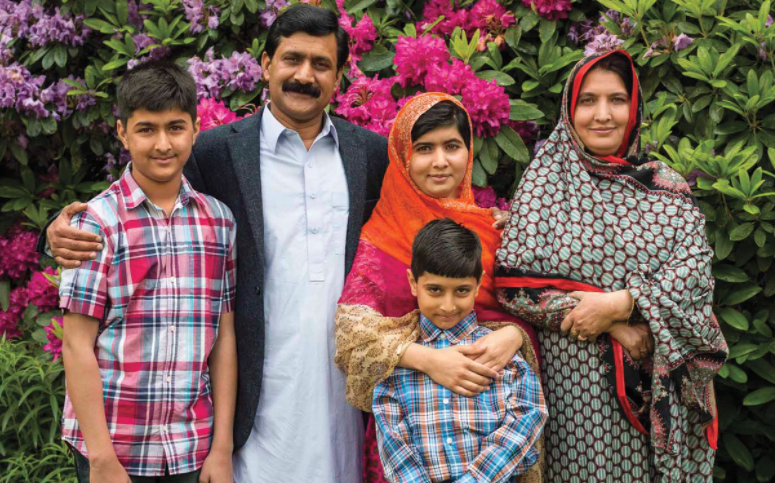 Source: @parade
Personal Life
Malala Yousafzai is possibly single as there are no rumors about her dating anyone neither has revealed anything about her relationship to the media. She is currently focusing on her career. Her sexual orientation is straight. She is happily enjoying her present life without any disturbances.
Net Worth
Pakistani activist, Malala Yousafzai's estimated net worth is around $2 Million as of 2021. She is the leading example of a working independent woman. She has been an activist all her life and has also written several books which also increase her net worth. Her primary source of wealth is from political work and her secondary income comes from her book career. Whereas Malala has not stated anything about her salary and earnings to the public. In October 2014, she donated $50,000 to the UNRWA for the reconstruction of schools on the Gaza Strip.
Awards and Achievements
2011: International Children's Peace Prize (nominee)
2011: National Youth Peace Prize
January 2012: Anne Frank Award for Moral Courage
October 2012: Sitara-e-Shujaat, Pakistan's second-highest civilian bravery award
November 2012: Foreign Policy magazine top 100 global thinker
December 2012: Time magazine Person of the Year shortlit for 2012
November 2012: Mother Teresa Awards for Social Justice
December 2012: Rome Prize for Peace and Humanitarian Action
January 2013: Top Name in Annual Survey of Global English in 2012
January 2013: Simone de Beauvoir Prize
March 2013: Memminger Freiheitspreis 1525 (conferred on 7 December 2013 in Oxford)
March 2013: Doughty Street Advocacy award of Index on Censorship
March 2013: Fred and Anne Jarvis Award of the UK National Union of Teachers
April 2013: Vital Voices Global Leadership Awards, Global Trailblazer
April 2013: One of Time's "100 Most Influential People in the World"
May 2013: Premi Internacional Catalunya Award of Catalonia, May 2013
June 2013: Annual Award for Development of the OPEC Fund for International Development (OFID)
June 2013: International Campaigner of the Year, 2013 Observer Ethical Awards
August 2013: Tipperary International Peace Award for 2012, Ireland Tipperary Peace Convention
2013: Portrait of Yousafzai by Jonathan Yeo displayed at National Portrait Gallery, London
September 2013: Ambassador of Conscience Award from Amnesty International
2013: International Children's Peace Prize
2013: Clinton Global Citizen Awards from Clinton Foundation
September 2013: Harvard Foundation's Peter Gomes Humanitarian Award from Harvard University
2013: Anna Politkovskaya Award – Reach All Women in War
2013: Reflections of Hope Award – Oklahoma City National Memorial & Museum
2013: Sakharov Prize for Freedom of Thought – awarded by the European Parliament
2013: Honorary Master of Arts degree awarded by the University of Edinburgh
2013: Pride of Britain (October)
2013: Glamour magazine Woman of the Year
2013: GG2 Hammer Award at GG2 Leadership Awards (November)
2013: International Prize for Equality and Non-Discrimination
2014: Nominee for World Children's Prize also known as Children's Nobel Prize
2014: Awarded Honorary Life Membership by the PSEU (Ireland)
2014: Skoll Global Treasure Award
2014: Honorary Doctor of Civil Law, University of King's College, Halifax, Nova Scotia, Canada
2014: 2014 Nobel Peace Prize, shared with Kailash Satyarthi
2014: Philadelphia Liberty Medal
2014: Asia Game Changer Award
2014: One of Time Magazine "The 25 Most Influential Teens of 2014"
2014: Honorary Canadian citizenship
2015: Asteroid 316201 Malala named in her honor.
2015: The audio version of her book I am Malala wins Grammy Award for Best Children's Album.
2016: Honorary President of The Students' Union of the University of Sheffield
2016: Order of the Smile
2017: Youngest ever United Nations Messenger of Peace
2017: Received honorary doctorate from the University of Ottawa
2017: Ellis Island International Medal of Honor
2017: Wonk of the Year 2017 from American University
2017: Harper's Bazaar inducted Malala into the list of "150 of the most influential female leaders in the UK".
2018: Advisor to Princess Zebunisa of Swat, Swat Relief Initiative Foundation, Princeton, New Jersey
2018: Gleitsman Award from the Center for the Public Leadership at Harvard Kennedy School
2019: For their first match of March 2019, the women of the United States women's national soccer team each wore a jersey with the name of a woman they were honored on the back; Carli Lloyd chose the name of Yousafzai.
2020: Malala Yousafzai Elementary School (referred to as Malala Elementary) in Fort Bend County, Texas opens. It is operated by the Fort Bend Independent School District (FBISD).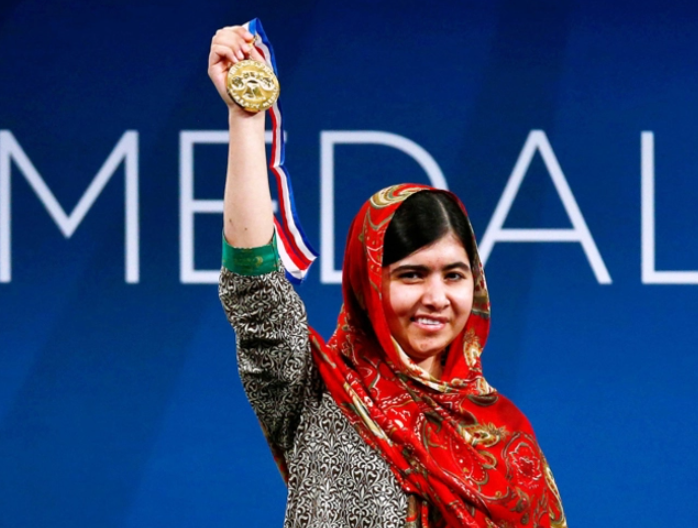 Source: @economictimes.indiatimes.com