An American singer, songwriter, actress, record producer, as well as an entrepreneur, is named for Mariah Carey who is also referred to as "Songbird Supreme" by the Guinness World Records. She is noted for her five-octave vocal range, melismatic singing style, and signature use of the whistle register. She rose to fame in 1990 after signing to Columbia Records and releasing her eponymous debut album, which topped the U.S. Billboard 200 for eleven consecutive weeks. She became the only artist ever to have their first five singles reach number one on the U.S. Billboard Hot 100 chart, from "Vision of Love" to "Emotions". Moreover, she has won five Grammy Awards, nineteen World Music Awards, ten American Music Awards, and fifteen Billboard Music Awards. Some of her most successful singles are "Hero", "Without You", "All I Want for Christmas Is You", "Fantasy", "Always Be My Baby", as well as "One Sweet Day", which between 1996 and 2019 was the longest-running U.S. number-one single in history. Mariah Carey will fly out to Aspen, Colorado, by private jet on December 23 with her extended family. And she's never been known to make an entrance that isn't grand. In previous years, she's been photographed gingerly disembarking on to the icy runway in the fur coat, fishnets, and thigh-high stiletto boots as chauffeurs dutifully blast from their cars All I Want For Christmas Is You. Her entourage includes her ex-husband, actor and rapper Nick Cannon, their eight-year-old twins, Moroccan and Monroe, and other family and friends. The festive season will be spent in a $22 million (£17 million) five-bedroom mansion in a billionaires' ski resort, which Mariah rents for $10,000 (£7,500) a night. Nick Cannon and Mariah Carey have traded lyrical licks in the past week that technically started with an Eminem verse coming after Cannon and his ex-wife, Mariah Carey. Carey, presumably unbothered and thriving with a number three Christmas song on the Billboard charts, has not weighed into the controversy, but as the diss tracks continue, the argument between Cannon and Eminem is only heating up.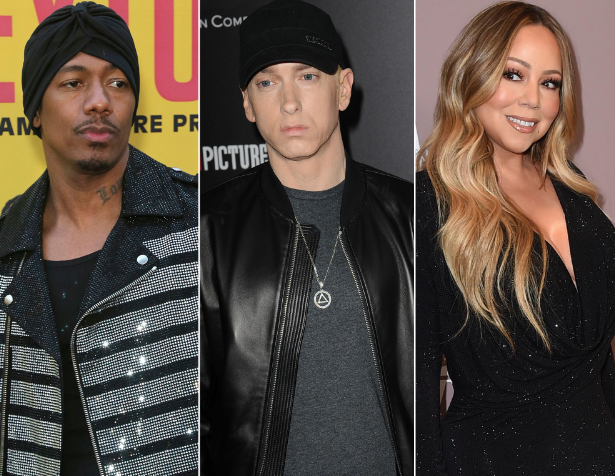 Source: @usmagazine
Famous For
For her first self titled album with a lead single, "Vision Of Love"
For her multi-platinum albums such as Mariah Carey (1990), Emotions (1991), Music Box (1993), Daydream (1995) and others.
For having the first 5 US singles reached top 1 and winning five Grammys, 10 AMAs, and 15 Billboard Music Awards.
Early Life of Mariah Carey
On 27th March 1970, Mariah Carey was born in Huntington, Long Island, New York, USA. She holds American nationality whereas her ethnicity is Mixed. She was born to Patricia Carey (mother) who was an opera singer and vocal coach and Alfred Roy Carey (father) who was an aeronautical engineer. Her mother is of Irish descent, and her father was of African & Venezuelan descent. Her religion is Christian and her horoscope sign is Aries. She also has two siblings, an older sister, Alison and an older brother Morgan. Her parents divorced when she was only three years old. Regarding her education, she graduated in the year 1987 from Greenlawn's Harborfields High School. She then began training with her mother while at high school. After that, she moved to Manhattan where she worked as a waitress for various restaurants in the daytime and actively pursuing a music career at night. As of 2019, she celebrated her 50th birthday with her friends.
Career of Mariah Carey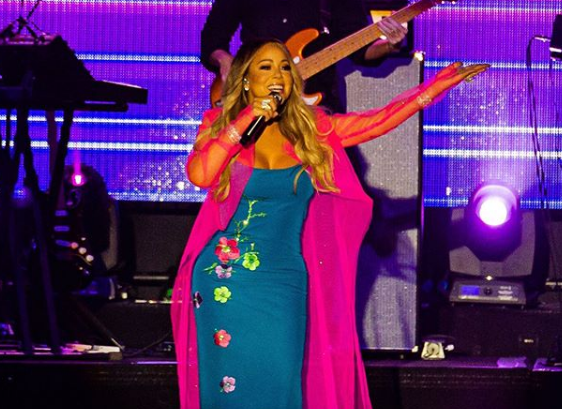 Source: @mariahcarey
Mariah Carey grew her friendship with the singer, Key Starr.
She accompanied Starr to a record executives' gala, where she handed her demo tape to the head of Columbia Records, Tommy Mottola in December 1988.
He immediately signed her and began mapping out her commercial debut.
After the completion of her debut album, Mariah Carey, Columbia spent more than $1 million promoting it.
The album eventually reached the top of the Billboard 200, after Carey's exposure at the 33rd Annual Grammy Awards.
She won the Best New Artist, and Best Female Pop Vocal Performance awards for her single "Vision of Love."
In addition to "Vision of Love", the album yielded the Billboard Hot 100 number-one singles "Love Takes Time", "Someday", and "I Don't Wanna Cry".
She began recording her second studio album, Emotions, in 1991.
She gained worldwide success with the third album, Music Box (1993) and other follow up albums like Merry Christmas (1994), and Daydream (1995).
The hit singles from these albums include "Hero", "Without You", "All I Want for Christmas Is You", "Fantasy", "Always Be My Baby" and "One Sweet Day".
She then introduced the first hip hop style into her music with the release of Butterfly (1997) which made her the country's most successful artist of the 1990s.
She also wrote songs for other projects, such as Men in Black (1997) and How the Grinch Stole Christmas (2000).
The album, titled #1's (1998), featured a duet with Whitney Houston, "When You Believe", which was included on the soundtrack for The Prince of Egypt (1998).
Titled Rainbow (1999), the album found Carey once again working with a new array of music producers and songwriters, such as Jay-Z and DJ Clue?.
In the year 2000, she parted ways with Columbia and signed a $100 million recording contract with Virgin Records.
Due to her physical and emotional breakdown around this time, her film Glitter (2001) and its accompanying soundtrack saw commercial failure and her contract was bought out for $50 million by Virgin.
Afterward, she signed with Island Records valued at more than $24 million.
She was cast in the independent film, WiseGirls in 2002.
She performed the American national anthem to rave reviews at the Super Bowl XXXVI at the Louisiana Superdome in New Orleans, Louisiana.
She released her next studio album Charmbracelet in 2002.
She announced she would be touring later in the year in April 2003 (The Charmbracelet World Tour).
She focused on composing material for her tenth studio album, The Emancipation of Mimi (2005) in 2004.
She record, becoming the first female to occupy the first two spots atop the Hot 100, as "We Belong Together" remained at number one, and her next single, "Shake It Off" moved into the number two spot (Ashanti had topped the chart in 2002 while being a "featured" singer on the number two single) in 2005.
The Emancipation of Mimi earned ten Grammy Award nominations: eight in 2006 for the original release (the most received by Carey in a single year) and two in 2007 for the Ultra Platinum Edition (from which "Don't Forget About Us" became her seventeenth number-one hit).
In 2007, she began to work on her eleventh studio album, E=MC².
She released "Touch My Body" (2008) which amassed her 18th #1 single in the United States.
She performed "Hero" at the Neighborhood Inaugural Ball after Barack Obama was sworn as the first African-American president of the United States on 20th January 2009.
Her twelfth studio album, Memoirs of an Imperfect Angel was released on 25th December 2009.
The release date for the album, titled Merry Christmas II You, was 2nd November 2010.
She recorded a duet with Tony Bennett for his Duets II album.
She released a stand-alone single, "Triumphant (Get 'Em) in August 2012.
She joined the judging panel of American Idol season twelve as Jennifer Lopez's replacement, joining Randy Jackson, Nicki Minaj and Keith Urban.
She released #1 to Infinity, a greatest hits compilation album containing all of her eighteen Billboard Hot 100 number one singles, along with a new recording, "Infinity", which was released as a single on April 27.
She announced on 15th March 2016 that she was filming Mariah's World, a docu-series for the E! network documenting her Sweet Sweet Fantasy tour and her wedding planning process.
She guest-starred on the musical drama Empire on 4th December 2016.
She released the single "I Don't" featuring YG on 3rd January 2017.
She also made a cameo in the comedy film Girls Trip in July 2017.
She signed a worldwide deal with Live Nation Entertainment in 2018.
The first commitment out of the deal was her new Las Vegas residency, The Butterfly Returns, which was launched in July 2018 to critical acclaim.
ts first 12 shows in 2018 grossed $3.6 million, with dates later extending into 2019 and 2020.
She announced plans to release her fifteenth studio album later in the year in September 2018.
The album, titled Caution, was released on November 16, 2018.
She commenced the Caution World Tour in support of the album in February 2019.
On March 4, 2019, The album's second single "A No No", was released and peaked at number 17 at US R&B Digital Song Sales.
She signed a $9 million contract with the Walkers crisps brand on 25th August 2019.
She released "In the Mix", the theme song for the TV series "Mixed-ish" on 18th September 2019.
She re-released her holiday album Merry Christmas for its 25th anniversary on 1st November 2019.
She appeared in a Walkers commercial, which was released on 2nd November 2019.
She will start a Christmas tour, All I Want For Christmas Is You, on 22nd November 2019 and continue her national tour in the US until 15th December 2019.
Her song All I Want for Christmas Is You won three records in Guinness World Records on 24th November 2019.
It was announced on 5th December 2019 that a mini-documentary based on her song All I Want for Christmas Is You be produced and broadcast on amazon music.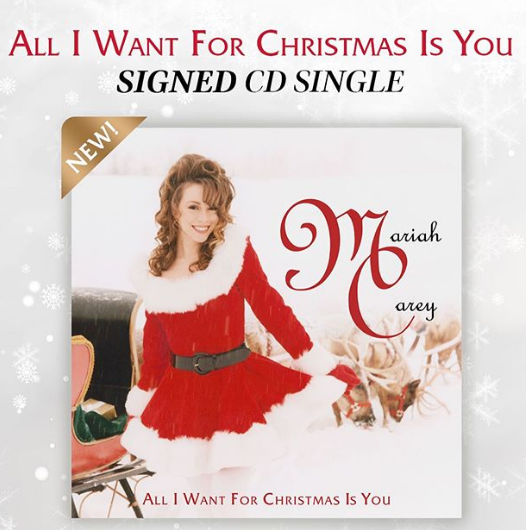 Source: @mariahcarey
Net Worth of Mariah Carey
The net worth of this famous singer will be surely in millions. As of 2019, her net worth is believed to have $520 Million. Her exact salary has not been revealed yet at present but there is no doubt in the mind of her followers that she is earning a considerable amount of salary from her present work. She is regarded as one of the 15 best-selling musical artists in history having sold over 200 million albums worldwide and second best-selling female artists of all time. Her major source of income is her singing career. Her other source of income is from her contracts, royalties, various media appearances, concerts, tours, private performances, as well as from endorsements. Overall, she is satisfied with her earnings.
Personal Life of Mariah Carey
It is always interesting to discuss the relationship details of singers. Mariah has been married and divorced twice in her life. She first began dating Tommy Mottola and married him on 5th June 1993. On 30th May 1997, the couple announced their separation and divorced on 2nd December 2000. After that Carey married actor and comedian Nick Cannon in The Bahamas on 30th April 2008. She gave birth to their fraternal twins, Moroccan and Monroe, on 30th April 2011. Later, they got divorced on 12th November 2016. On 21st January 2016, Carey and Australian billionaire James Packer announced that they were engaged but they ended their engagement by October. After that, she began dating the American backup dancer and choreographer Bryan Tanaka in early 2017. But after a few months, the couple broke up at the beginning of April 2017. Since then, she has not been in any relationship until now. According to the records, she is single at the present time. She is enjoying her present life happily without any disturbances. Her sexual orientation is straight.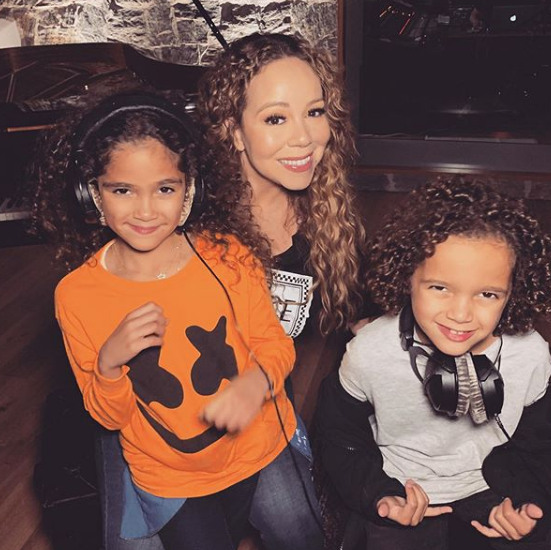 Source: @mariahcarey
Body Measurements of Mariah Carey
Being at the age of fifty, Mariah Carey still looks very gorgeous and beautiful with charming personality attracting many people's attention towards her with her seductive body features. She has a tall height of five feet nine inches. Her weight consists of 66 kg. She has got a beautiful pair of brown colored eyes and light brown hair. Her body measurements are 38 Her bra size is quite big with size 38-26-35 in. Her bra size is 34D. She wears a shoe size of 9.5 (US) and wears a dress size of 6 (US).