About Neera Tanden
An American political consultant, as well as a former government official, is named for Neera Tanden. Additionally, she is also the president of the Center for American Progress, a liberal think tank in Washington, D.C., where she served since the year 2003. What's more, she has also worked on several Democratic presidential campaigns which include Michael Dukakis in 1988, Bill Clinton in 1992, and Barack Obama in 2008. She had even advised Hillary Clinton's successful 2016 primary campaign and unsuccessful 2016 general election campaign. She helped draft the Affordable Care Act during the Obama administration. Recently, President-elect Joe Biden announced that he would nominate Tanden as the next director of the Office of Management and Budget, subject to Senate approval. It was on the 29th of November 2020.
Recently in the news, Joe Biden announces Indian-American Neera Tanden as chief of Budget. US President-elect Joe Biden on Monday announced key members of his economic team, including an Indian-American Neera Tanden as director of the Office of Management and Budget (OMB). She currently serves as President and CEO of the Center for American Progress, an organization dedicated to advancing policies that increase the opportunity for every American. If Tanden is selected, she would be the first woman of color and the first South Asian American to lead the OMB. The other key members named in the economic team include Janet Yellen, Secretary of the Treasury; Neera Tanden, Director of the Office of Management and Budget; Wally Adeyemo, Deputy Secretary of the Treasury; Cecilia Rouse, Chair of the Council of Economic Advisers; and Jared Bernstein and Heather Boushey, members of the Council of Economic Advisers.
Neera Tanden is famous for being a political consultant and former government official. She is best known for being described as a 'progressive' as well as 'one of the more liberal members of Clintonland'. She is also even regarded as a loyalist as well as a confidante of Bill and Hillary Clinton. She has also been nominated for the director of the Office of Management and Budget by President-elect Joe Biden.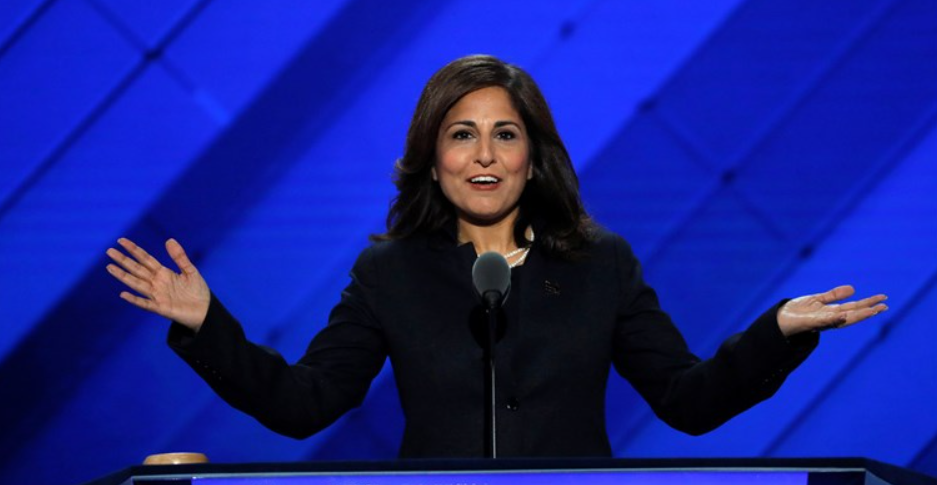 Source: @nbcnews
Neera Tanden was born on 10th September 1970 in Bedford, Massachusetts, the USA (birthplace/hometown). She is an American-Indian by nationality and her ethnic background is Mixed of South-Asian-Indian. Virgo is her zodiac sign. She was born to immigrant parents from India. Her parents divorced when she was only five years old. She also has a sibling; a brother named Raj. Her mother is Maya Tanden whereas her father's name has not been publicized. Her mother was on welfare for nearly two years before obtaining a job as a travel agent.
Concerning her education, she earned a Bachelor of Arts degree from the University of California, Los Angeles, in the year 1992. She then went to attend Yale Law School, where she achieved a Juris Doctor degree in the year 1996. There, she was submissions editor for the Yale Law & Policy Review. She also worked as a precinct leader in the Bel Air district of West Los Angeles where many households had already contributed to the Dukakis campaign.
Neera Tanden is a very beautiful woman with the perfect average height. She has an average body weight as well with an average body build. She has a pair of dark brown eyes color and her hair color is also the same i.e. dark brown. Her bra cup size is 32C.
Neera Tanden's Political Career
Neera had worked on domestic policy on Capitol Hill, in think tanks, and for various Democratic senatorial as well as in presidential campaigns.
She has also been regarded as a Clinton loyalist and personal friend of Hillary Clinton. Clinton's career has largely been defined by her professional ties to the Clintons.
She has also worked with President Bill Clinton's campaign on new energy policies, and health-care reform, as associate director for domestic policy in the Clinton White House. She has served as a senior advisor in the First Lady's Office.
She was deputy campaign manager and issues director for Hillary Clinton during her successful senatorial campaign in New York in the year 1999 and the year 2000.
She served as Senator Clinton's Legislative Director from the year 2003 until 2005.
She was Hillary Clinton's policy director for Clinton's unsuccessful bid for the 2008 Democratic presidential nomination where she supervised debate preparation for Clinton's participation in the Democratic presidential nomination debates during 2007 and 2008.
Source: @thefocus.news
She was also an unpaid adviser to Clinton's successful 2016 primary season nomination campaign and unsuccessful general election campaign in opposition to Republican candidate Donald Trump.
She was named to her transition team after Clinton secured the Democratic nomination for president in the year 2016.
She was one of the first, and also one of the few, former Clinton campaign staffers to join his team after Obama was nominated as the Democratic presidential candidate.
Additionally, she also served in the Obama administration as a senior adviser to Secretary Kathleen Sebelius of the Department of Health and Human Services.
She has been described as one of the "key architects" of the Affordable Care Act.
She had a central role in the founding of the Center for American Progress (CAP) in the year 2003.
She worked as Senior Vice President for Domestic Policy and since 2010, she served as Senior Vice President for Academic Affairs as Chief Operating Officer.
She succeeded John Podesta as CAP's president and CEO in October 2011.
A hacker obtained access to John Podesta's private emails which includes exchanges with Tanden.
Reports stated that she had revealed the first name of a CAP employee complaining of sexual harassment in the year 2018.
She was even named to New Jersey Governor Phil Murphy's Restart and Recovery Commission on 28th April 2020. The Commission was tasked with preparing the state to reopen after its COVID-19 lockdown.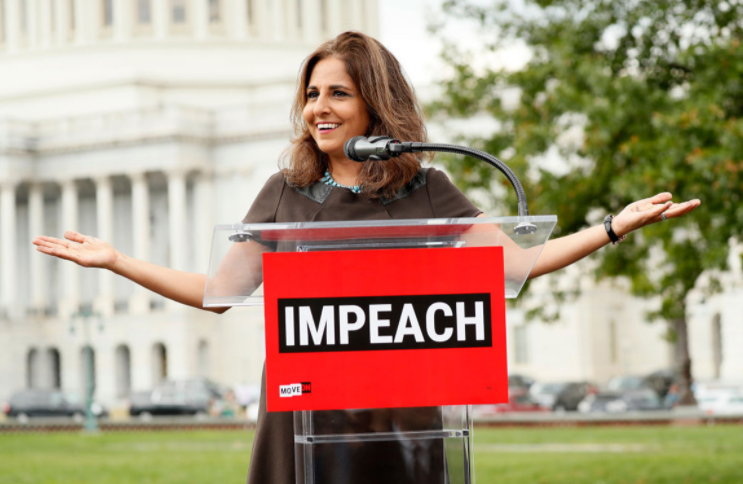 Source: @politico
Everything You Need To Know About Joe Biden
Awards, Achievements, and Honors of Neera Tanden
Neera Tanden was named one of the 25 "Most Influential Women in Washington" by National Journal. 'Elle' magazine also honored her during its annual "Women in Washington Power List" as one of the ten most powerful women in Washington, D.C. in the year 2014.
Neera Tanden's Husband, Benjamin Edwards
Reflecting the marital status of Neera Tanden, she is a married woman. She is married to her handsome husband, Benjamin Edwards, an artist in the year 1999. The couple first met while attending the University of California. They both volunteered on Michael Dukakis's unsuccessful run for President in the year 1998. The couple is also blessed with two kids together. Her sexual orientation is straight.
Neera Tanden's Net Worth and Salary
Neera Tanden is a famous political consultant and former government official who has made a huge amount of money throughout her career as she has dealt with several politicians. As of 2020, the net worth of Neera Tanden is estimated to have $2 Million. Whereas her exact salary is still to get unfold yet but there is no doubt in the mind of her followers that she is making a considerable amount of salary from her work. Similarly, she had worked for several successful as well as unsuccessful presidential campaigns. She has not done any endorsement deals until now.