About Nessa Barrett; TikTok Star
A famous YouTuber, TikTok star as well as a Social Media Personality who gained attention after her dancing, lip-syncs, comedy mimics, and entertaining talents is known for Nessa Barrett. Additionally, she is also a Dancer and YouTuber Content Creator. As of now, she is best known as one of the most followed personalities on TikTok. She has garnered about two million followers and more than 50 million likes on TikTok with her talent. Moreover, she also runs her own youtube channel where she has thousands of subscribers. She has also a Snapchat account with username 'nessaabarrett'. She has more than two million followers on her Instagram account and more than 900K followers in Twitter account. She is also nicknamed as Ness or Nessa Bean. Recently, Nessa Barrett is finally speaking out following all of the drama that went down on Monday night amid the TikTok community. Chase Hudson claimed that he kissed the 17-year-old TikTok star, and she's now confirming that it did, in fact, happen. "Yes, Chase kissed me & nothing else happened after that," she said in a statement to People. "I can speak for the both of us that it didn't mean anything". Then, his ex, Charli D'Amelio, called him out, saying that Chase went over to her house after the kiss, but didn't say anything to her. And thus, the TikTok community exploded into chaos. Chase went on to accuse multiple other TikTok stars of cheating on their significant others and many people had things to say about it. Throughout all of that, though, Nessa stayed very quiet. And now that she's said her piece, she's done speaking on it. On 6th August 2002, Nessa Barrett was born in the USA. As of 2019, she celebrated her 17th birthday. Her nationality is American and her ethnicity is American-White. Her race is White. She is Christian by religion and her Zodiac sign is Leo. At present, she is residing in Absecon, New Jersey, the USA. She has not mentioned details about her parents' information. Regarding her siblings, she has a younger brother. During one summer, she went for a vacation at the Jersey Shore. Scroll more to know about her full biography, personal details, boyfriend, net worth, career, birthday, age, facts, wiki, height, and more.
Everything To Know About Chase Hudson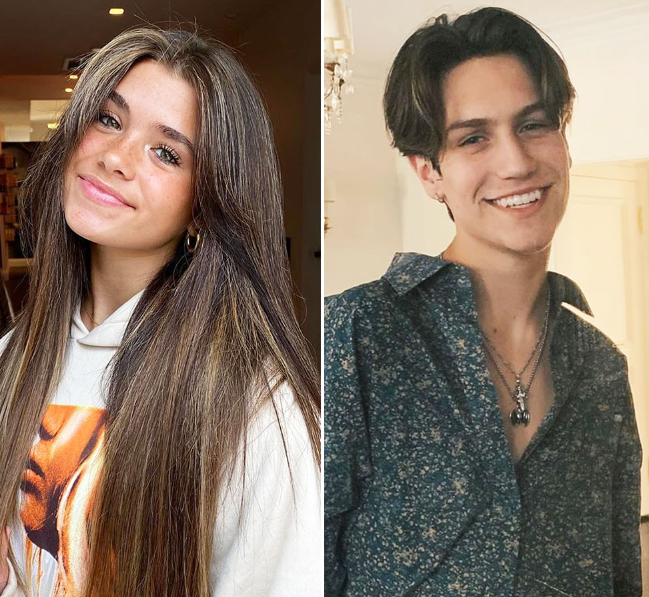 Source: @seventeen.com
Nessa Barrett's Career
Initially, Nessa Barrett began her career by uploading content on her @nessaabarrett TikTok channel on 26th March 2019.
Her first TikTok video was set to 'Piano', audio by @xavesaugust and after that, she posted a video that was set to @rlydennis' audio 'Hate when that happens' on 31st March which was her second video.
She has collaborated with the likes of @heckaadian, @jacksonfelt, and @dylanxhartman.
She uploads content related to her dancing skills as well as comedy dialogue lip-syncs.
As of 30th December 2019, she posted total videos of 579 with millions of views.
She firstly uploaded content on Instagram on 19th July 2018 and her second upload was on 28th January 2019.
In July 2019, she opened a Twitter account.
Moreover, she began YouTube channel on 13th August 2018 where she posted only one video which is titled 'Q&A / GRWM for my Senior Pictures!'. The video was uploaded on 3rd August 2019.
The channel has more than 20K subscribers as of January 2020.
Everything To Know About Charli D'Amelio
Nessa Barrett is DATING Josh Richards
Nessa Barrett is not married yet and she is still to get married. At present, she is in a relationship with Josh Richards. Josh Richards is a Canadian actor, model, and internet celebrity who has appeared in the 2018 movie "Brother's Keeper" and "Summertime Dropouts" (2019). The duo started dating since early 2020. On 26th January 2020, Jost posted an image on his Instagram with a caption, "Mine." There was always a definite sign that sparked news that they were in a relationship because of their online chemistry. Currently, they appear on each other's social media and are madly in love with each other. The duo is living happily without any disturbances. Her sexual orientation is straight.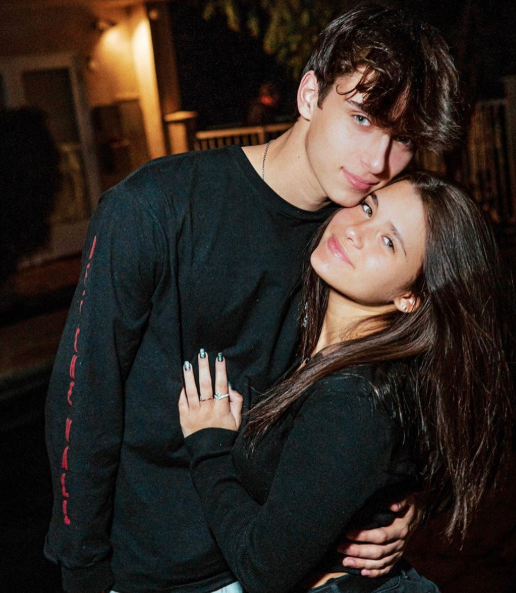 Source: @pinterest.com
Nessa Barrett's Net Worth 2020
Nessa Barrett is an American TikTok star, Instagrammer, and social media influencer. She is one of the successful TikTok Star. With her multiple careers, Nessa has surely accumulated a huge amount of money. As of 2020, the net worth of Nessa Barrett is believed to have $500K. She has thousands of endorsers on her Youtube channel. She also did brand endorsements for brands such as Vintage Wavez/Major Wavez, OG Scrunchies, and Novashine. On TikTok, she collaborated with fellow artists like Jackson Felt, Mark Thomas, Dylan Hartman, Anthony Reeves (LuvAnthony), Cynthia Parker, Lauren Kettering, etc. Her compensation is around $50 k US. Her gaining as a TikTok star is around $4.8 k the US per video or above. at present, she is satisfied with her earnings. On her YouTube, she makes an estimated earning around $47-749 on a yearly basis.