Oprah Winfrey is an American media executive, actress, talk show host, television producer, and philanthropist. Forbes' list of The World's Billionaires has listed Winfrey as the world's only black billionaire from 2004 to 2006 and as the first black woman billionaire in the world that was achieved in 2003. As of 2014, Winfrey had a net worth in excess of 2.9 billion dollars and had overtaken former eBay CEO Meg Whitman as the richest self-made woman in America. Dubbed the "Queen of All Media", she was the richest African American of the 20th century and North America's first black multi-billionaire, and she has been ranked the greatest black philanthropist in American history. By 2007, she was sometimes ranked as the most influential woman in the world. Scroll down to know more about her biography, career, facts, age, net worth and many more.
Famous For
She is best known for her talk show, The Oprah Winfrey Show, broadcast from Chicago, which was the highest-rated television program of its kind in history and ran in national syndication for 25 years from 1986 to 2011.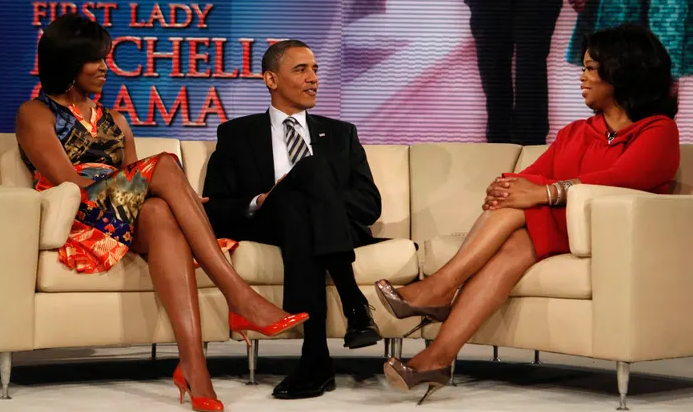 Source: @theguardian.com
Early Life of Oprah Winfrey
Oprah Winfrey was born on January 29, 1954, in Kosciusko, Mississippi to an unmarried teenage mother as Oprah Gail Winfrey. She holds an American nationality and belongs to the Kpelle ethnic group. Her mother, Vernita Lee, was a housemaid. Winfrey's biological father is usually noted as Vernon Winfrey, a coal miner turned barber turned city councilman who had been in the Armed Forces when she was born. However, Mississippi farmer and World War II veteran Noah Robinson Sr. has claimed to be her biological father. After Winfrey's birth, her mother traveled north, and Winfrey spent her first six years living in rural poverty with her maternal grandmother, Hattie Mae Lee. At age six, Winfrey moved to an inner-city neighborhood in Milwaukee, Wisconsin, with her mother, who was less supportive and encouraging than her grandmother had been, largely as a result of the long hours she worked as a maid. Around this time, Lee had given birth to another daughter, Winfrey's younger half-sister, Patricia who died of causes related to cocaine addiction in February 2003 at age 43. By 1962, Lee was having difficulty raising both daughters, so Winfrey was temporarily sent to live with Vernon in Nashville, Tennessee. While Winfrey was in Nashville, Lee gave birth to a third daughter. By the time Winfrey moved back with her mother, Lee had also given birth to Winfrey's half-brother Jeffrey, who died of AIDS-related causes in 1989. She attended Lincoln High School in Milwaukee, but after early success in the Upward Bound program, was transferred to the affluent suburban Nicolet High School. She won an oratory contest, which secured her a full scholarship to Tennessee State University, a historically black institution, where she studied communication. She is a follower of Christianity.
Career of Oprah Winfrey
Oprah Winfrey started her Professional career working in local media, she was both the youngest news anchor and the first black female news anchor at Nashville's WLAC-TV.
In 1976, she moved to Baltimore's WJZ-TV to co-anchor the six o'clock news. In 1977, she was removed as co-anchor and worked in lower-profile positions at the station. She was then recruited to join Richard Sher as co-host of WJZ's local talk show People Are Talking, which premiered on August 14, 1978. She also hosted the local version of Dialing for Dollars.
In 1983, Winfrey relocated to Chicago to host WLS-TV's low-rated half-hour morning talk show, AM Chicago. The first episode aired on January 2, 1984. Within months after Winfrey took over, the show went from last place in the ratings to overtaking Donahue as the highest-rated talk show in Chicago. The movie critic Roger Ebert persuaded her to sign a syndication deal with King World.
Ebert predicted that she would generate 40 times as much revenue as his television show, At the Movies. It was then renamed The Oprah Winfrey Show and expanded to a full hour. The first episode was broadcast nationwide on September 8, 1986.
Winfrey's syndicated show brought in double Donahue's national audience, displacing Donahue as the number-one daytime talk show in America.
On January 15, 2008, Winfrey and Discovery Communications announced plans to change Discovery Health Channel into a new channel called OWN: Oprah Winfrey Network. It was scheduled to launch in 2009 but was delayed, and actually launched on January 1, 2011. The series finale of The Oprah Winfrey Show aired on May 25, 2011.
In January 2017, CBS announced that Winfrey would join 60 Minutes as a special contributor on the Sunday evening news magazine program starting in September 2017. The National Museum of African American History and Culture in 2018 opened a special exhibit on Winfrey's cultural influence through television.
Winfrey left 60 Minutes by the end of 2018. In June 2018, Apple announced a multi-year content partnership with Winfrey, in which it was agreed that Winfrey would create new original programs exclusively for Apple's streaming service, Apple TV+.
The first show under the deal, Oprah's Book Club, premiered on November 1, 2019. Oprah's Book Club is based on the segment of the same name from The Oprah Winfrey show. The second show under the deal, Oprah talks COVID-19, debuted on March 21, 2020, during the 2019–20 coronavirus pandemic.
Achievement and Awards won by Oprah Winfrey
In 1994, she was inducted into the National Women's Hall of Fame Winfrey was the recipient of the first Bob Hope Humanitarian Award at the 2002 Emmy Awards for services to television and film. In 2013, She was awarded the Presidential Medal of Freedom by President Obama and honorary doctorate degrees from Duke and Harvard.
Personal Life of Oprah Winfrey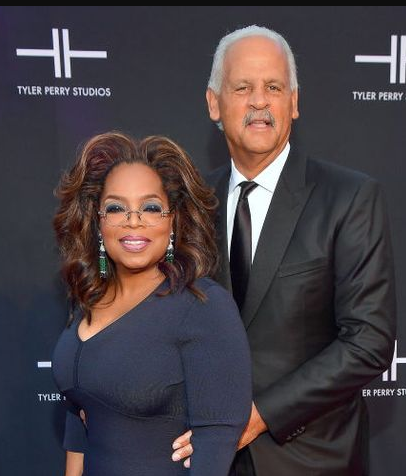 Source: @oprahmag.com
At the time of writing, Oprah Winfrey is an unmarried woman. But she has been in love Relationship with many men. Talking about her past relationship, She first dated Anthony Otey who was her high school sweetheart. The two spoke of getting married, but Otey claimed to have always secretly known that Winfrey was destined for a far greater life than he could ever provide. In 1971, several months after breaking up with Otey, Winfrey met William "Bubba" Taylor at Tennessee State University but they got broke up in June 1976. Then she had a romantic relationship with John Tesh. Biographer Kitty Kelley claims that Tesh split with Winfrey over the pressure of having an interracial relationship. After that, She had a love affair with a married man, reporter Lloyd Kramer whom she loved so much that she had desperately wanted him to be her husband but he was a married man so he didn't accept her love. Winfrey later confessed to smoking crack cocaine with a man she was romantically involved with during the same era. She was allegedly involved in a second drug-related love affair. Self-proclaimed former boyfriend Randolph Cook said they lived together for several months in 1985 and did drugs. Also, in the mid-1980s, She briefly dated movie critic Roger Ebert, whom she credits with advising her to take her show into syndication. In 1985, before Winfrey's Chicago talk show had gone national, Haitian filmmaker Reginald Chevalier claims he appeared as a guest on a look-alike segment and began a relationship with Winfrey involving romantic evenings at home, candlelit baths, and dinners. Chevalier says Winfrey ended the relationship when she met Stedman Graham. Winfrey and her boyfriend Stedman Graham have been together since 1986. They were engaged to be married in November 1992, but the ceremony never took place.
Net worth of Oprah Winfrey
As of 2020, The net worth of Oprah Winfrey is estimated to be 2.6 billion USD and her salary is estimated to be USD 223,000,000 per year. She has earned her huge and mass fortune and wealth through her career as an executive, actress, talk show host, television producer, and philanthropist. Winfrey currently lives on "The Promised Land", her 42-acre estate with ocean and mountain views in Montecito, California. Winfrey also owns a house in Lavallette, New Jersey; an apartment in Chicago; an estate on Fisher Island, Florida; a ski house in Telluride, Colorado; and properties on Maui, Hawaii, Antigua and Orcas Island in Washington State. Apart from these properties she also owns many properties that are worth several million dollars. Oprah gives away nearly 300 new cars. On September 13, 2004, TV talk-show host Oprah Winfrey gives a brand-new Pontiac G-6 sedan, worth $28,500, to everyone in her studio audience.
Body Measurement of Oprah Winfrey
Oprah Winfrey is a beautiful woman with a well-maintained body physique. She stands at the tall height of five feet eleven inches and she weighs 82 Kg. Her breast size is 41 inches, waist size is 32 inches, Hips Size is 40 inches, Bra Size/Cup Size is 36D, Feet/Shoe Size: 11 (US) and Dress Size: 14 (US). Her hair color is Black And eye color is Brown.