About Patti LaBelle
An American singer, songwriter, and actress, Patti LaBelle is a businesswoman too. She is best known for iconic songs such as "Lady Marmalade" and "New Attitude," which became a #1 hit on the Hot Dance Music chart in 1985. Previously, she listened to jazz and doo-wop and sang a solo at Beulah Baptist Church when she was twelve. She is widely regarded as the queen of rock and soul music. She began her career as part of the Ordettes in 1959, who became the Bluebelles in 1961. Her success as a solo artist started in 1983 when she released her hit album "I'm in Love Again". She is also a Grammy award-winning singer, too. She has also gained several awards such as Best Female R&B Vocal Performance, Best Traditional R&B Performance, Entertainer of the Year, Outstanding Performance - Variety Series/Special Outstanding Gospel Artist, and many others. Recently, Gladys Knight and Patti Labelle prove legends can still draw and move a crowd with their "Verzuz".
Famous For

Being an American singer, songwriter, actress, and businesswoman too.
For her iconic songs, such as "Lady Marmalade" and "New Attitude," which became a #1 hit on the Hot Dance Music chart in 1985.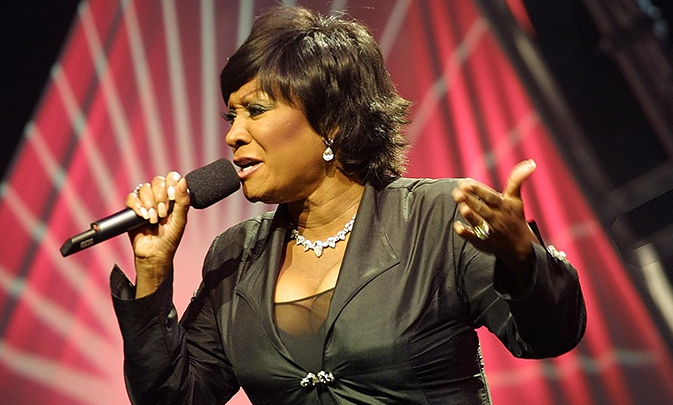 Source: @groupon
Early Life of Patti LaBelle

On 24th May 1944, Patti LaBelle was born with the full name or birth name of Patricia Louise Holte in Philadelphia, Pennsylvania, United States. She is from American nationality whereas she belongs to African-American ethnicity. Similarly, she is from Christianity religion. Gemini is her zodiac sign and black is her race. She celebrates her birthday on the 24th of May of every year and she had celebrated her 76th birthday as of 2020. She was the second youngest child of Henry (father) and Bertha Holte's (mother) three children, and the next-to-youngest of five children overall. Her siblings are Thomas Hogan Jr., Vivian Hogan, Barbara, and Jacqueline "Jackie". Her father was a railroad worker and club performer while her mother was a domestic. But her parents' marriage was abusive. She is educated at John Bartram High School.
Furthermore, her family passed away so earlier, so she felt she wouldn't make it to 50 and said she felt her life was born anew after reaching that age. Whereas, her eldest sister Vivian Hogan Rogers died of lung cancer at 43 in 1975, her second-eldest sister, Barbara Holte Purifoy, to colon cancer at 40 in 1982, her mother, Bertha, to diabetes in 1978, her father Henry to emphysema brought on by complications of Alzheimer's disease in 1989 and her youngest sister, Jacqueline "Jackie" Holte Padgett, to lung cancer. Like Vivian, Jackie was also only 43 when she died.

Career of Patti LaBelle

Patti LaBelle commenced her singing career from the first single hit, "I Sold My Heart to the Junkman". Then, she signed with the Warner Music imprint Track Records and launched their self-titled debut album in 1971 as well as sang background vocals on Laura Nyro's album, "Gonna Take a Miracle" in the following year.
After that, the group released "Moon Shadow" in 1972. But their third successive album, "Pressure Cookin' ", failed to generate a hit, so Patti signed with Epic Records in 1974 where she launched an album named "Nightbirds" and because of the success the of "Nightbirds", she made the cover of Rolling Stone in 1975.
Then in 1975 and 1976, she launched two more albums, "Phoenix" and "Chameleon".
After then, she launched her self-titled debut album by signing with Epic Records in 1977.
She signed with Philadelphia International Records after four albums on Epic where she recorded a notable version of "Over the Rainbow" on the album "The Spirit's in It".
Similarly, she launched her next breakthrough album "I'm in Love Again" in 1983.
After that year, she recorded the songs "New Attitude" and "Stir It Up" for the soundtrack to the Eddie Murphy film, "Beverly Hills Cop", which became her first crossover solo hit, reaching number 17 on the Billboard Hot 100 and becoming a signature song.
Later that year, she ended her contractual obligations to Philadelphia International and signed with MCA Records, where she launched her best-selling solo album "Winner in You" as well as the album "Be Yourself" in 1989.
In addition, she kicks off her acting career by starring in a television series "A Different World" and "Out All Night" which only lasted a season.
She launched the solo album, "Burnin'" in the following year which went gold, with three successive top-five singles on the R&B charts, similarly her next 1994 album "Gems", also went gold.
Later, she launched the album, "Flame" as well as released her best-selling memoirs "Don't Block the Blessings", in 1996, and released the first of five best-selling cookbooks in 1997.
Afterward, she released the live album, "Live! One Night Only" in 1998, and launched her final MCA album, "When a Woman Loves", before signing with Def Soul Classics to release the 2004 album, "Timeless Journey".
Ever since, she launched her first gospel album, "The Gospel According to Patti LaBelle".
Subsequently, after her last Broadway performance to star in the award-winning musical "Fela!" she made a return two decades on 14th September 2010.
Furthermore, she starred on a series of three shows making up the finale of "The Oprah Winfrey Show" on 23rd May 2011, singing "Over the Rainbow" with Josh Groban.
In August 2014, it was announced that she would star on the upcoming fourth season of the FX horror anthology television series "American Horror Story" as a guest role, subtitled "Freak Show".
After a period, she was announced as one of the celebrities who would compete in the 20th season of "Dancing with the Stars" on 14th February 2015.
Latterly, she is scheduled to be a "key advisor" on the NBC series "The Voice" and launched her first jazz album, "Bel Hommage" in 2017.
"The New York Times Magazine" listed her among hundreds of artists whose material was reportedly destroyed in the 2008 Universal fire on 25th June 2019, as well as she was also honored in Philadelphia with her very own street name "Patti LaBelle Way" between Locust and Spruce Street on 2nd July 2019.
Then, she was revealed to be the Flower in the second season of "The Masked Singer" on 20th November 2019.
Furthermore, as a piece of fresh news, legendary artists Gladys Knight and Patti LaBelle are facing off in the next installment of the "Verzuz" battle series. "We are so happy to be together," LaBelle kicked off the event by saying. "We've been together for many, many, many years."
In round 1 of the battle, Patti sang the early '90s cut "All Right Now" whereas Gladys sang over an instrumental of her Pips-backed '70s Billboard Hot 100 top five hits "You're the Best Thing That Ever Happened to Me". In round 1, Gladys Knight won the battle.
Moving towards the second round, Patti sang "If You Asked Me To" and Glady Knight sang "Make Yours a Happy Home". In the battle, Patti LaBelle won the second battle.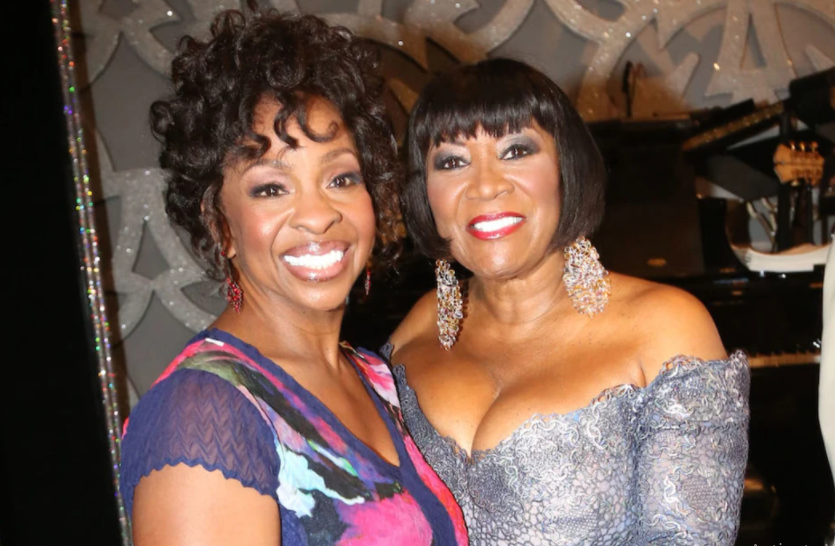 Source: @complex
Similarly, the third round came as Patti LaBelle's "Stir It Up" vs. Gladys Knight and the Pips' "Every Beat of My Heart". Gladys Knight became the winner of the third round.
The battle of the fourth round was Patti LaBelle's "When You've Been Blessed (Feels Like Heaven)" vs. Gladys Knight and the Pips' "On and On"; Gladys Knight again became the winner.
In the same way, Patti LaBelle's "If You Don't Know Me By Now (Live)" vs. Gladys Knight's "Licence to Kill" was performed in the round 5. Where Patti LaBella grabbed her victory.
Round 6 took place as Patti LaBelle's 'My Love, Sweet Love" vs. Gladys Knight and the Pips' "Midnight Train to Georgia" were Gladys Knight became the winner.
In round 7, Patti LaBelle's "Love, Need and Want You" vs. Gladys Knight's "Someone to Watch Over Me" happened where Patti LaBella won.
The round 8 took place as Patti LaBelle's "Right Kind of Lover" vs. Gladys Knight and the Pips' "Friendship Train". In round 8, Gladys Knight grabbed her victory.
In round 9, Patti LaBelle's "Over the Rainbow" vs. Gladys Knight and the Pips' "Neither One of Us (Wants to Be the First to Say Goodbye)" happened where the results came as Tie.
Then, Patti LaBella won the tenth round in the song of Patti LaBelle's "Somebody Loves You Baby (You Know Who It Is)" vs. Gladys Knight and the Pips' "You're Number One (In My Book)".
In Patti LaBelle's "Kiss Away the Pain" vs. Gladys Knight and the Pips' "I've Got to Use My Imagination", Gladys Knight won in round 11.
Patti LaBella won the round 12 in the battle of Patti LaBelle's "New Attitude" / "On My Own" (with Michael McDonald) vs. Gladys Knight and the Pips' "Midnight Train to Georgia" (Encore).
Round 13 took place as Patti LaBelle's "New Day" / "Feels Like Another One" (feat. Big Daddy Kane) / "ABCs" / "Lady Marmalade" (w/ Labelle) vs. Gladys Knight's "Love Overboard" where Gladys Knight won the battle.
Likewise, in the round 14 of Patti LaBelle's "You Are My Friend" / "If Only You Knew" vs. Gladys Knight, Dionne Warwick, Elton John & Stevie Wonder's 'That's What Friends Are For"; the result came up as Tie. The final score came as; 7-7-5, Tie.

Awards and Achievements of Patti LaBelle

Best Traditional R&B Performance
Entertainer of the Year
Outstanding Performance -Variety Series/Special
Outstanding Female Artist
Outstanding Gospel Artist
Outstanding Actress - Television, Movie, Miniseries or Dramatic Special
American Music Awards
GLAAD award
UNCF Evening of Stars
Personal Life of Patti LaBelle

Reflecting on Patti's personal life, she is a married woman. She was engaged to Otis Williams, a founding member of The Temptations in around 1964. But she was married to her longtime friend, Armstead Edwards, in 1969. However, the couple separated in the late 1990s, then they announced that they had legally separated, with their divorce being finalized in 2003. Patti is not only a singer and actress, she is a mother too; she has a son, Zuri Kye Edwards (born 1973), who became her manager. Regarding her sexual orientation, she is straight.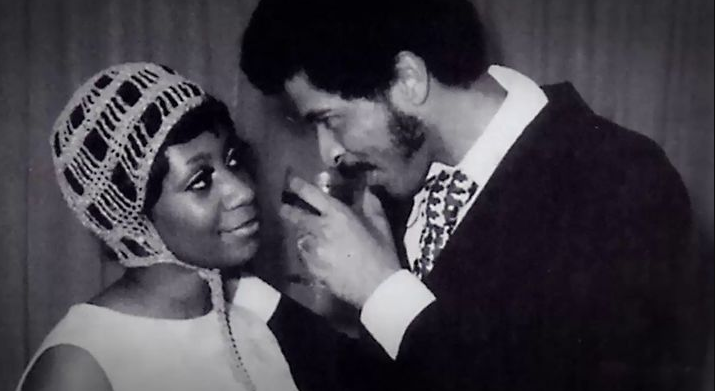 Source: @huffpost
Net Worth of Patti LaBelle

LaBelle is among those few individuals that have such a wide range of experience and remains true to whatever she embarks on to. She has reached great heights in her career already. She has also earned a considerable amount of money from her singing and acting career, and she is satisfied with it. Moving towards her net worth, her worth is around $60 million dollars as of 2020. She has a long road ahead of her and she definitely holds all the potential to make it big in the industry. She also earns a handsome amount of salary too, which is also in millions of dollars per year. Similarly, she earns $22,146.12 per day which makes around $8 Million per year. Furthermore, her main source of income is from an acting and singing career. She has not done endorsement work yet.
Body Measurement of Patti LaBelle

Talking about Patti's body measurement, she has got an excellent height of 5 feet and 5 inches or 1.65m whereas her body weight is around 54kg or 119 pounds. She had the perfect body combined with good looks. She could carry off any look with great simplicity. Her hair color and eyes color is dark brown. In addition, regarding her body build type its average and her body measurement is 34-27-34 inches. She always flaunts her glamorous side while making public appearances.