About Ramy Youssef
Ramy Youssef is an American stand-up comedian and writer of Egyptian descent. He is a writer known for his role as Ramy Hassan on the Hulu comedy series "Ramy" (2019-present), for which he received the Golden Globe Award for Best Actor - Television Series Musical or Comedy in 2020. He made his acting debut on the Nick at Nite sitcom See Dad Run in which he had the main role. During the run of the show, Youssef shadowed the writers' room. An experienced Youssef would bring to his own show in 2019. He appeared in a short called On the Loose and worked on the short Living the Dream before he became a Comedian and actor.
Famous For
Being an American stand-up comedian, actor, and writer.
For his role as Ramy Hassan on the Hulu comedy series "Ramy".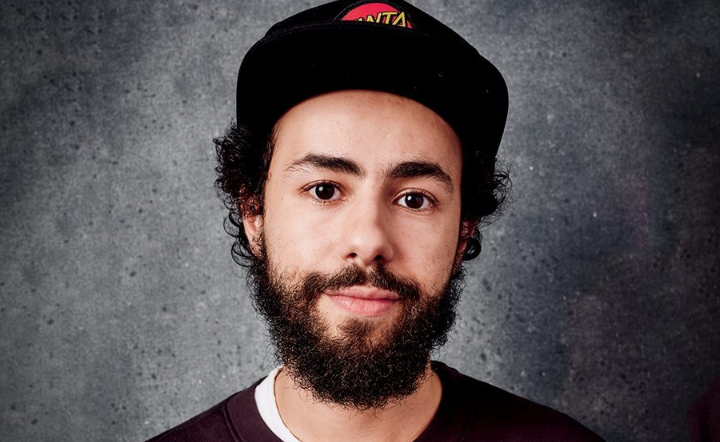 Source: @deadline
Early Life of Ramy Youssef
Ramy Youssef took birth on 26th March 1991. His birthplace is New York City, U.S, and a born nation is America. Ramy's nationality is American whereas his ethnicity is American-White. His race is white and zodiac sign is Aries. He celebrates his birthday on 26th March of every year and he had celebrated his 29th birthday as of 2020. Youssef was born in the Queens borough of New York City to Egyptian parents. Ramy grew up in a Muslim household, observing Islamic holidays, and has continued to practice Islam. He raised in Rutherford, New Jersey, Youssef attended Rutherford High School and went on to study political science and economics at Rutgers University-Newark, though he left before graduating to enroll at William Esper Studio.
Career of Ramy Youssef
Ramy made his acting debut on the Nick at Nite sitcom See Dad Run in which he had the key role. During the run of the show, he shadowed the writers' room, an experience Youssef would bring to his own show in 2019.
He appeared on The Late Show with Stephen Colbert in 2017, where he performed his stand-up routine.
On 19th April 2019, his television series Ramy debuted on Hulu with 10 episodes. The show, in which Ramy plays the title character, tells the story of a millennial Muslim who is a first-generation American born to immigrant parents in the United States.
Soon after its first season debuted, Hulu renewed it for a second season with an expected premiere date in 2020 Youssef received a Golden Globe in January 2020 for this role.
He starred in an HBO stand-up comedy special, Ramy Youssef: Feelings in June 2019.
Also, after the debut of Ramy, Ramy Youssef signed an overall television production deal with A24 and as of December 2019, he has two shows in development, one for Apple TV+ and one for Netflix.
''Ramy'' received three Emmy nominations on Tuesday. ''I'm excited for all the shows to come that can use this as a reference point,'' Youssef said.
Ramy Youssef thinks every network should go pick up a different Muslim show now.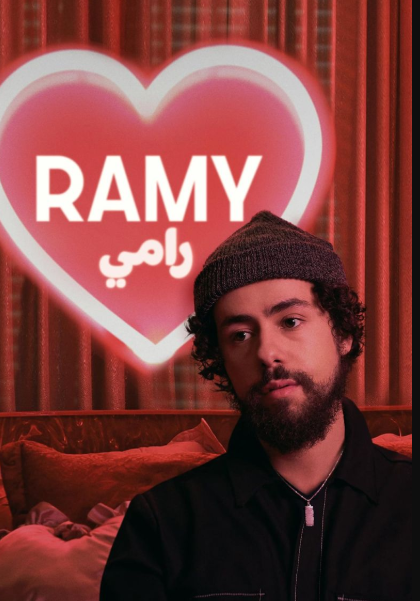 Source: @reelgood
It's sound advice. His show, ''Ramy'' on Hulu, was nominated for three Emmy Awards on Tuesday: Youssef for outstanding lead actor and for directing in a comedy and Mahershala Ali for outstanding supporting actor in a comedy.
This isn't the first time Youssef has been recognized for his semi-autobiographical hit, which follows a Muslim man in New Jersey as he grapples with his faith and the tribulations of adulthood. The 29-year-old Egyptian-American comic, who stars in, writes, produces, and directs ''Ramy,'' won a Golden Globe in January for best lead actor in a comedy.
On Tuesday, he talked about the nomination, why awards shows feel like a ''weird ancient ritual,'' and what's next for ''Ramy.'' These are edited excerpts from the conversation.
This morning, Ramy Youssef is celebrating his first trio of Emmy nominations for his Hulu comedy series Ramy-looking forward, at the same time, to a series he's developing with Apple.
Starring Youssef's Ramy Co-star Steve Way, the untitled project will center on the latter actor's experiences as a disabled individual, looking also at the experiences of his family.
This morning, Youssef also hinted at what's to come in Ramy's recently announced third season, discussing the ways in which the COVID-19 pandemic will affect the series, on both creative and logistical levels. ''Story-wise, yeah, I feel like we're just beginning. There are so many things that we're really excited to dig into, and we're also excited (about) figuring out how much of what's happening in the world right now do we want to put in?'' he says. ''Because obviously everything's changing super quickly.''
Earning a Golden Globe earlier this year for his turn in the series, Youssef has seen it garner consistent acclaim and increasing attention since its debut last year. Today, Youssef was met with nominations for Lead Actor and Directing, with an additional nod for Season 2 supporting actor Mahershala Ali.
Awards and Achievements of Ramy Youssef
2019
Critics' Choice Television Award

Golden Globe Awards

Gotham Awards
2020
Writers Guild of America Awards

Primetime Emmy Awards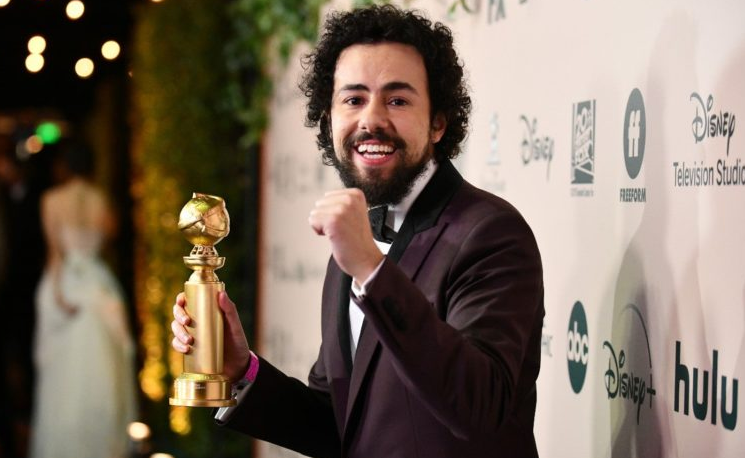 Source: @arabamericannews
Personal Life of Ramy Youssef
Regarding Ramy's personal life, he is not a married guy. And he is not dating anyone. Ramy is mainly focusing on his career. And talking about his sexual orientation, he is straight. According to different social media, he is targeted to a successful career by working harder.
Net Worth of Ramy Youssef
Moving towards Ramy Youssef's net worth, it is growing up significantly from 2018-2019. His net worth is around $1 million to $5 million. And as of 2020, Ramy's net worth is in millions of dollars. He has also a handsome amount of annual salary. His primary source of income is from the film industry. He is satisfied with his earnings and enjoying it.
Body Measurement of Ramy Youssef
Regarding Ramy Youssef's body measurement, he is a handsome guy with a perfect body. He has a height of 5 feet and 9 inches and his body weight is around 61 kg. Ramy had attracted a lot of people from his appearance. And talking about his body build it is an Athletic. He is healthy, fit, and fine up to the date.