About Reba McEntire
An American country singer, songwriter, actress, and record producer, Reba McEntire is well known for being one of the best-selling artists of all time. She is recognized as the "The Queen of Country" and has sold more than 95 million records worldwide. On 29th August 1977, she released her first self-titled studio album, "Reba McEntire", through Mercury Records. She made her theatrical film debut as Heather Gummer in the comedy horror film, "Tremors" in 1990. Similarly, she made her first TV show appearance as a guest in the musical series, "That Good Ole Nashville Music" in 1970. She has won numerous Grammy, Academy of Country Music, and Country Music Association awards. In 1994, she has also lent her voice to the character of Rachel in the comedy series, "Frasier". Previously, she was in the family singing group "the Singing McEntires" as a child. Red Steagall discovered her during her performance of the National Anthem at the National Rodeo in Oklahoma City when she was a sophomore in college. Furthermore, she has returned to Universal Music Group as of February 2020.
Famous For

Being an American country singer, songwriter, actress, and record producer.
For being one of the best-selling artists of all time.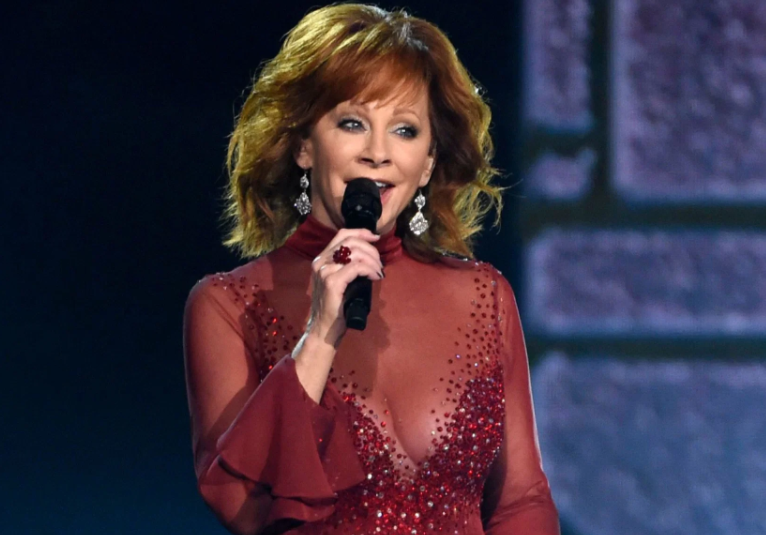 Source: @rollingstone
Early Life of Reba McEntire

On 28th March 1955, Reba McEntire was born with the real name or full name of Reba Nell McEntire in McAlester, Oklahoma, to Jacqueline (mother) and Clark Vincent McEntire (father). She belongs to American nationality though she is from American-white ethnicity. She has English, Scots-Irish /Northern Irish, and German ancestry. Analogously, she is from Christianity religion. Aries is her zodiac sign and white is her race. She celebrates her birthday on the 28th March of every year and she had celebrated her 65th birthday as of 2020. Her siblings are Alice McEntire (Older Sister), Pake McEntire (Older Brother), Susie McEntire (Younger Sister). Furthermore, she attended Kiowa High School in Colorado. Later, she graduated from Southeastern Oklahoma State University with a major in Elementary Education and a minor in Music on 16th December 1976. Additionally, her father and her grandfather John Wesley McEntire were both champion steer ropers whereas her mother had wished to become a country-music artist but instead became a schoolteacher, although she did teach her children how to sing well.
Career of Reba McEntire

Reba McEntire commenced her singing career on 22nd January 1976 by recording for Mercury, when she released her debut single and completed her second recording session on 16th September.
Then, Mercury issued her self-titled debut album which was a departure from any of McEntire's future releases, and issued her second studio album in 1979, "Out of a Dream".
After that, she launched her third studio album, "Feel the Fire" which was released in October 1980 whereas her fourth album, "Heart to Heart" was issued in September 1991 and fifth "Unlimited" was issued in June 1982. As well she launched her sixth album, "Behind the Scene" in the following year.
Furthermore, in 1984 she signed with MCA Nashville Records where she released her seventh studio album, "Just a Little Love" though "My Kind of Country" became her highest-peaking album on the Top Country Albums chart, reaching No. 13.
Likewise, she launched her third MCA album, "Have I Got a Deal for You" in 1985 which was the first album produced by her, and became a member of the Grand Ole Opry on 17th January 1986.
Analogously, she launched her ninth studio album, "Whoever's in New England" in February 1986 as well as released a second album "What Am I Gonna Do About You" in the following year. As well, her first MCA compilation, "Greatest Hits" was released in the same year and became her first album to be certified platinum in sales, eventually certifying triple-platinum.
Then in 1987, she released her twelfth studio album, "The Last One to Know" as well as launched her first Christmas collection, "Merry Christmas to You" in the same year.
Similarly, her other albums are "Reba", "Sweet Sixteen", "For My Broken Heart", "It's Your Call", " Read My Mind", "Starting Over", "What If It's You" and moreover. Though she transitioned into 1990 with the release of "Rumor Has It" after a few of the release of "Sweet Sixteen".
In addition, she lost eight members of her band while on the tour for her 1990 when their charter jet plane crashed near San Diego, California, in the early morning of 16th March 1991.
Her third compilation album, "Greatest Hits Volume Two" was released in October 1993 reaching No. 1 and No. 5 on the Billboard Top Country Albums.
At the end of 1997, McEntire also charted at No. 23 the charity single "What If" and she headlined a tour with Brooks & Dunn that led to the recording of "If You See Him/If You See Her" with the duo the following year which was was included on McEntire's "If You See Him" album and "Brooks & Dunn's If You See Her" album.
Then she issued her second Christmas album, "The Secret of Giving: A Christmas Collection" in 1999, whereas her twenty-second studio album, "So Good Together" was launched in November of the following year.
After that, she returned with her third greatest-hits album: "Greatest Hits Vol. 3: I'm a Survivor" in 2001, which helped her to receive a third gold certification from the Recording Industry Association of America.
Simultaneously, she launched her seventy-sixth chart single, "I'm Gonna Take That Mountain" in 2003 as well as a twenty-third studio album, "Room to Breathe" in the following year.
And, her second single, "Somebody" helped her to become a twenty-second number-one single on the Billboard Hot Country Songs chart.
Additionally, she released the compilation "Reba 1's" in 2005 as well as announced the release of her twenty-fifth studio album, "Reba: Duets" in mid-2007. In promotion for the album, McEntire made appearances at radio shows and on "The Oprah Winfrey" Show September 19. The album was given high critical praise from magazines such as "PopMatters".
She embarked on the "2 Worlds 2 Voices Tour with Clarkson" on 17th January 2008 which began in Fairborn, Ohio and ended in November of the same year.
She also announced that she would be departing from her label of 25 years and signing with the Valory Music Group, an imprint of Big Machine Records in November 2008.
She had sold a total of 67 million records worldwide and won two Grammys under MCA, whereas MCA released a 50 Greatest Hits box set compilation album in November 2008.
In August 2009, she launched her twenty-sixth studio album, "Keep On Loving You" which became McEntire's first solo studio album in six years.
As well, she had her 35th Billboard number-one single with "Turn On the Radio" on 20th December 2010 and later announced that she would be visiting 30 one cities on her "All the Women I Am Tour".
It was also announced on 21st October 2014 that McEntire would be the inaugural signing for Big Machine's new imprint Nash Icon Music whereas her first single for the new label, "Going Out Like That", was announced in December 2014 which was launched in January 2015.
Her twenty-seventh studio album, released on April 14, 2015, "Love Somebody" debuted at No. 1 on the Billboard Top Country Albums-her twelfth number-one album on the chart-and No. 3 on Billboard 200.
Then she launched her third Christmas album My Kind of Christmas on 2nd September 2016.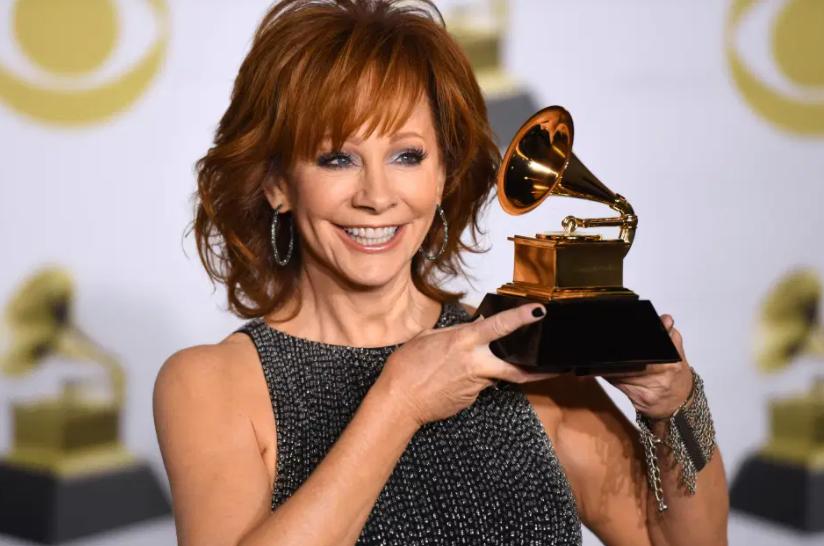 Source: @thesun.co.uk
She also announced that she was releasing her first gospel album titled "Sing It Now: Songs of Faith & Hope" on 15th December 2016 and launched her twenty-ninth studio album "Stronger Than the Truth" on 5th April 2019. Whereas "The New York Times Magazine" listed her among hundreds of artists whose material was reportedly destroyed in the 2008 Universal fire on 25th June 2019.
She has announced on 20th February 2020 that she had signed a new record deal with MCA Nashville, returning to the label after leaving in November 2008 during a surprise appearance at the Country Radio Seminar.
Moreover,
She kicks off her acting career in the horror-comedy "Tremors" in 1990 as well as starred in the made-for-television movies "The Gambler Returns: The Luck of the Draw" and "The Man From Left Field" in the following year.
She has also worked with director Rob Reiner in the film "North", playing Ma Tex in 1994, as well she has starred in "Is There Life Out There?", "Buffalo Girls" in the following year. She was seen in the film "Titanic" in 1996 as Molly Brown.
She appeared in "Forever Love" as Lizzie Brooks in 1988.
She was expanded into the theater, starring in the Broadway revival of "Annie Get Your Gun" in the early of 2001 and starred as Nellie Forbush in the Broadway musical "South Pacific" in 2005.
Then she premiered her half-hour television sitcom "Reba" on the WB network in October 2001 and later she confirmed on her website that ABC had ordered a pilot for her second television series "Malibu Country" in September 2011.
It was announced in January 2017 that she would star and produce a Southern drama series for ABC titled "Red Blooded" which was reported in May that ABC ultimately turned down the show, so it moved to be shopped around to other networks.
On 17th September 1977, McEntire made her Grand Ole Opry debut, she almost did not make it in the door after a guard at the Opry gate missed her name on the night's list of performers.
Awards and Achievements of Reba McEntire

Special Award for Most Female Vocalist Wins
Leading Lady Award
Career Achievement Award
50th Anniversary Milestone Award

International Artist Achievement Award
Country Music Hall of Fame Inductee Award
Country Weekly Golden Pick Awards, Favorite Entertainer
New Music Weekly, Favorite Female Country Artist
MT Flameworthy Awards, Johnny Cash Visionary Award
Personal Life of Reba McEntire

Reflecting on Reba McEntire's personal life, she is a married woman. She tied a knot with steer wrestling champion and rancher Charlie Battles in 1976 but Reba divorced Battles and moved to Nashville, Tennessee to further pursue her career. Then she married her manager and former steel guitar player, Narvel Blackstock in 1989. The couple has inherited three stepchildren - Chassidy, Shawna, and Brandon - and then gave birth to a son, Shelby Steven McEntire Blackstock, in February 1990. Whereas it was announced in a joint statement on McEntire's website on 3rd August 2015 that she and Blackstock had been separated for a few months after twenty-six years of marriage. Though she announced in December 2015 that their divorce had been finalized on 28th October 2015. After her divorce with Narvel, she kicks off a relationship with photographer Anthony "Skeeter" Lasuzzo in 2017 but again she has confirmed that she is no longer with Lasuzzo after two years of dating. Furthermore, talking about her sexual orientation, she is straight.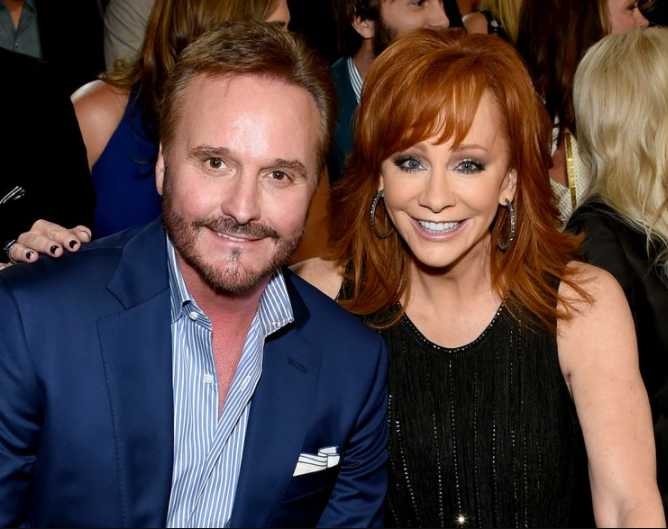 Source: @countryliving
In recent news, she has revealed that she's dating an actor Rex Linn. McEntire added that Peterman was actually present on the pair's first date, which was a dinner in January, and said she and Linn have been talking, texting, and FaceTiming throughout the pandemic. "It's good to have a person to talk to, laugh with, get into subjects about what's going on," McEntire continued. "Discussions about our past, our family, funny stories, him being an actor, me being an actress. And he's very into my music. I'm very into his career." "We're having a blast and still getting to know each other," McEntire added. "Whatever happens in the future, we're very stable and it's been a good six months and I look forward to having more things to look forward to." McEntire also divulged that, when her mother Jacqueline died in January, Linn sent care packages of food to her family in Oklahoma. "It gave me such a sense that he really cared for me but not only me but my family," she said.
Everything To Know About Rex Linn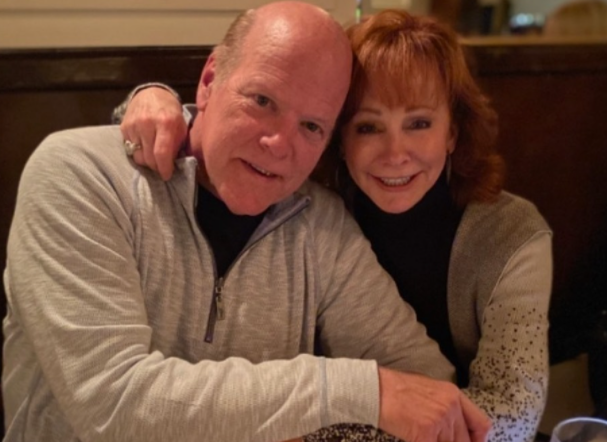 Source: @countrynow
Net Worth of Reba McEntire

Reba McEntire is among those few individuals that have such a wide range of experience and remains true to whatever she embarks on to. She has reached great heights in her career already. She has a long road ahead of her and she definitely holds all the potential to make it big in the industry. Moving towards her net worth, her worth is around $95 million as of 2020 whereas she also earns a handsome amount of salary too which is also around millions of dollars per year. She is sincere in her work. But, she is doing all the hard works in order to build a secure financial status for herself and her family. Throughout her career, Reba has achieved huge fame and success. In addition, her main source of income is from the entertainment industry and she is happy and satisfied with her profession. Additionally, she has also done endorsement works for KFC Smoky Mountain BBQ Chicken, Red Convertible to Vegas, Pepper soda, Frito Lays, and many others.
Body Measurement of Reba McEntire

Reba definitely has a pretty face and a magnetic personality that has cast a spell over her viewers over the years. Not only a pretty face but also an ultra smoking hot body makes her so enviable. She stands at a perfect height of 5 ft 7 in or 170 cm whereas her body weight is around 56 kg or 123.5 lbs. But it's her diverse and versatile take on a career that makes her even more desirable. She has not accomplished that killer body doing anything; its years of investment in workouts and a strict diet routine that has helped achieve her sleek and slim shape. Furthermore, she has blue eyes and red hair whereas her body build type is average. Moreover, she has a gym with free weights and a treadmill at home where she works out daily.