About Rebecca King-Crews, Wife of Terry Crews
Charming and Brilliant American actress as well as the wife of a well-known former professional football player, Terry Crews is named for Rebecca King-Crews. She is famous for her appearance on "The Family Crews" on the BET network. She was the producer of the show which ran for two seasons from the year 2010 to 2011. Additionally, she has also been featured in the TV programs E! "True Hollywood Story", and "The Mo'Nique Show". Apart from being an actress, she is also a gospel singer, songwriter, and musician. She is best known for her hit single "Can I stay?". Recently, she was part of the movie named, "Blueberry", where she portrayed the role of Grace. While in high school, she participated in beauty contests where she was crowned Miss Gary, Indiana in the year 1984. Rebecca was born on 24th December 1965 in Benton Harbor, Michigan, the USA. She holds an American nationality and she is of African-American ethnicity. She was born to her parents; Jack Winston Lund (father) and Anna Mae Parks (mother). Her father was addicted to alcohol and abused them time and again after getting drunk which becomes a reason for his death. She also has two younger siblings namely Elizabeth (sister), and Samuel Taylor (brother). Talking about her education, she graduated from Lew Wallace High School as a class topper. After that, she went on to study Musical theater at Western Michigan University and performed regionally with various productions, plays, and musical acts. Her religion is Christian and her horoscope sign is Capricorn. As of 2019, she celebrated her 54th birthday. She has more than 70K followers on her Instagram account and more than 10K followers on her Twitter account. Scroll down to know full information regarding her biography, family details, career, earnings, husband, children, education, wiki, age, facts, height, shows, and more.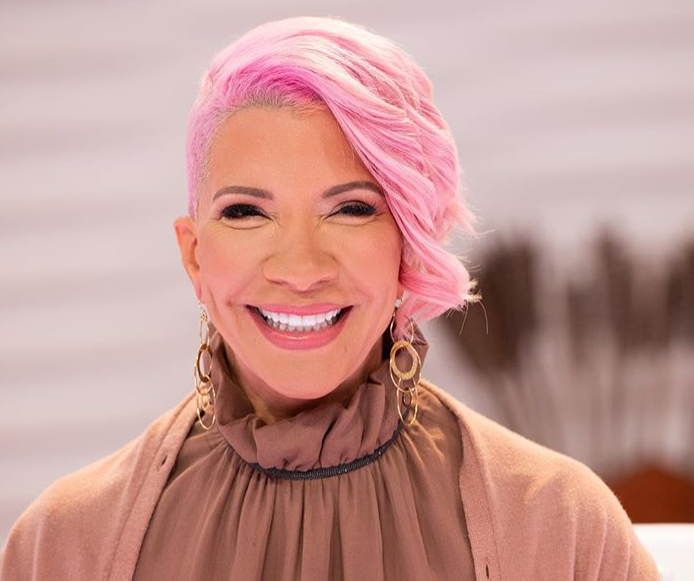 Source: @therealrebeccakingcrews
Rebecca King-Crews's Career
Since her early life, she began modeling and began taking part in beauty pageants.
In 1984, she was crowned Miss Gary, Indiana in 1984 during her high school time.
While at Michigan, Rebecca started performing in the region as she appeared in various plays and musical acts productions. Some of these include "The Whiz," "Pippin," "Evita," "Oklahoma", and "The Music Man."
She was also involved with the Black Civic Theatre with who she appeared in a regional production of "Dreamgirls".
She also created her gospel group, "The Chosen Ones", where she served as a singer, songwriter, and producer.
As a young lady, she became pregnant and gave birth to a daughter, Naomi. Later, she got married to Terry Crews in 1990.
Being a wife and a mother, she didn't leave her career and started concentrating on her career, too.
In the 1990s, she appeared in TV shows, such as E! "True Hollywood Story" (1996), "The Mo'Nique Show" (2009), and "The Family Crews" (2010).
Being the wife of a Terry, she also got featured in several magazines like 'Heart and Soul,' 'Jet,' 'Reality Magazine,' 'Today's Black Woman,' and 'TV Guide.'
She is also a motivational speaker and has given inspirational speeches at many events/venues, including the Uniquely YOU Summit in Philadelphia, Pennsylvania, The Well Done Awards in New York City, New York, The Heart and Soul Awards in Baltimore, Maryland, and The Tom Joyner Family Reunion in Orlando, Florida.
She has also made a guest appearance with her husband on the "Arsenio Hall Show" in the year 2013.
Rebecca King-Crews's Husband, Terry Crews, and Children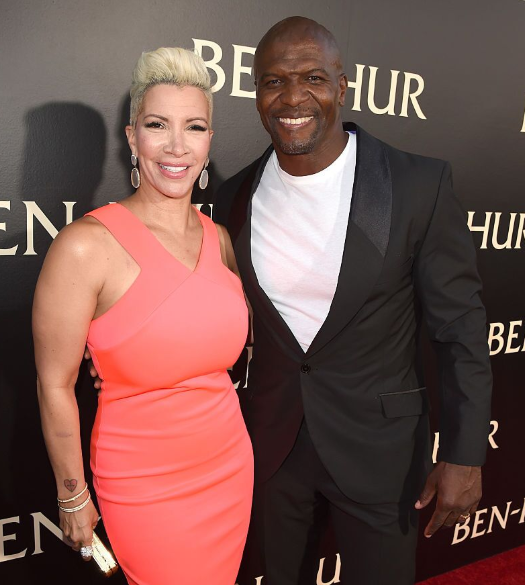 Source: @news.amomama.com
Rebecca King-Crews is a married woman. She was married to a former NFL player and an American actor, Terry Crews on 29th July 1989. The duo is the proud parents of five children/kids namely Isaiah, Azriel, Tera, Wynfrey, and Naomi-Burton Crews. She first met Terry at Western Michigan University as a student. Terry Crews is a well-known personality in the film and television industry. In 1997, after ending his career from the National Football League, Crews relocated to Los Angeles to pursue his acting career. The film that brought him a lot of fame was "Friday After Next" which starred Ice Cube as a weed-smoking stoner. In an exclusive interview with US Weekly, Terry told, they are planning to adopt a baby who will be their sixth child. Their long marriage had its fair share of problems and was on the verge of falling apart due to Terry's p*rn addiction problem. He had to go to rehab after she told him that she didn't know him anymore. In a talk show with Dr. Phil, he revealed that how his addiction to porn nearly ended their relationship when she threw him out of the house. With the passage of time, their bond gets stronger and they became successful to save their marriage. She has also become the grandmother of Miley Crews, who is the daughter of Naomi. They are living happily at present without any disturbances. Her sexual orientation is straight.
Previously, she dated Charles Burton. It was this relationship that produced Naomi in 1989.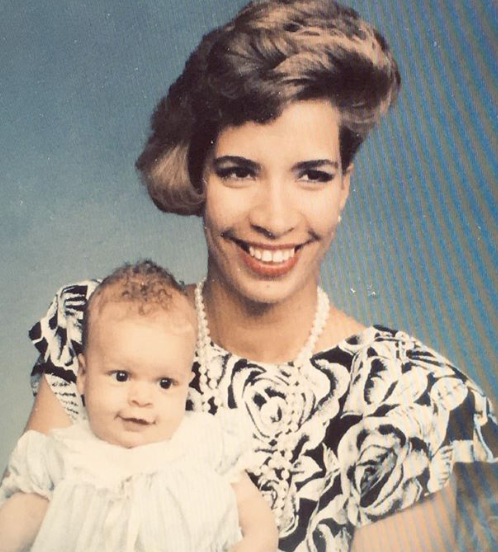 Source: @therealrebeccakingcrews
Rebecca King-Crews's Illness
Rebecca was diagnosed with breast cancer and has since undergone a double mastectomy and reconstructive surgery. "Though it was Stage 1, you're overwhelmed with fear," Rebecca, 54, shared with People of her experience. "Like cancer is this all-consuming, all-powerful evil entity." "My husband has watched me go through a lot, but the look on his face … he looked at me like I was going to die," she said. "He told me it felt like his insides were melting. I said, 'I need you to be strong for me,' and he said, 'OK', and hugged me, but I think he needed that hug." Rebecca underwent surgery on March 3 with her husband by her side. She was also joined by her pastor, Marguerite Reeve, and best friend from college, Muriel. She is now cancer-free and at home with her family. She has come up against challenges while trying to recover amid the coronavirus pandemic. She expressed worry over attending her follow-up doctor's appointments with a compromised immune system and confusing symptoms of expected post-mastectomy pain with those of coronavirus.
Rebecca King-Crews's Net Worth 2020
Rebecca King-Crews is an American actress, former beauty queen as well as a musician. She is a very successful actress and singer. She has reached a great height in her career. With her multiple careers, she surely must have accumulated a huge amount of money. As of 2020, the net worth of Rebecca is estimated to have $20 million whereas her husband, Terry Crew's net worth is also estimated to have $20 Million which is equaled to her. She is earning a considerable amount of salary from her present work. Her major source of wealth is from her acting career. She is living a luxurious lifestyle from her earnings.