Who is Russ Martin?
An American radio presenter, Russ Martin worked in the Dallas radio market for 31 years. His radio career began in the 1980s at KGVL 1400 AM in Greenville, Texas, working 6 p.m. to midnight running the board for religious programs. He hosted the No. 1-rated "The Russ Martin Show" on KLLI Live 105.3 in Dallas, until 8th December 2008, when KLLI switched to an all-sports format. He had been with the station since 2000. He returned to radio on KEGL 97.1 in 2010. Sadly, we lost him on 27th February 2021. Scroll down to have deets about Martin's Full Biography, Personal Life, Death Cause, Interesting Facts, Wiki, Age, Net Worth, Family, & more.
Being an American radio presenter.
For working in the Dallas radio market for 31 years.
DFW Radio Host Russ Martin Death
Russ Martin, a radio host on 97.1 The Eagle, was found dead on 27th February 2021 in his home early Saturday morning. A friend of Martin's went to check on him at his home in the 6300 block of Douglas Avenue and found him unresponsive, police said. Police responded at about 12:30 a.m. and Martin, 60, was pronounced dead at the home. His cause of death has not been determined, but police said no foul play is suspected. Know that you are in our thoughts and prayers.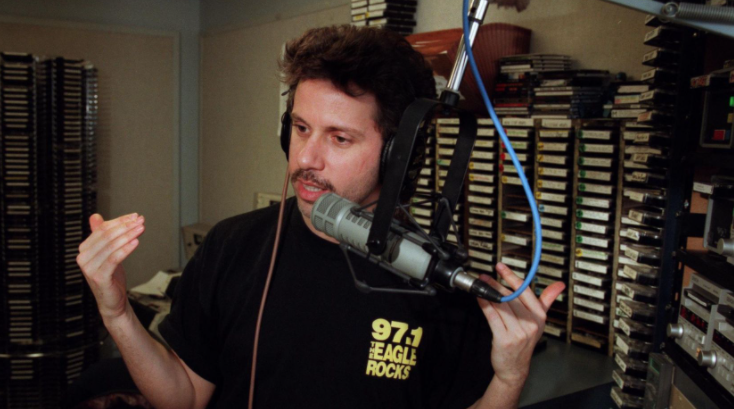 Source: @dallasnews
Russ Martin Early Life
On 4th October 1960, Russ Martin took birth as Russell Dale Martin in Dallas, Texas, U.S. He was of American nationality and he held American-white ethnicity. Likewise, he was from the Christianity religion and his race was white. Martin lastly celebrates his 60th birthday on 4th October 2020. Libra was his horoscope as per his birthdate. His family details had not been revealed yet however talking about his education, he graduated from W.W. Samuell High School.
Russ Martin Career
Russ Martin commenced his career working in KEGL where he was asked to fill the morning drive time slot in 1997 but he left KEGL following a contract dispute in 2000.
He then started his first show at KYNG on 6th April 2000 whereas KYNG changed its call letters to KLLI and took on the Live 105.3 branding in 2003.
"The Russ Martin Show" had consistently high ratings for KLLI since his show debuted on 105.3.
KEGL ran a promo announcing the return of The Russ Martin Show on 1st July 2010 which began airing on 12th July 2010, in the 6 - 10 a.m. time slot.
KEGL's then-program director Chris Ryan announced the Russ Martin Show would be moving to the 3 - 7 pm time slot beginning 26th September 2011.
Jerry Caldwell and Ty Jager were released from the show as a result of sweeping iHeartRadio budget cuts on 15th January 2020.
Charity work
Russ Martin founded The Russ Martin Show Listeners Foundation in 2002, which benefits the families of police officers and firefighters who have died in the line of duty.
As well, he formed "The Russ Martin Show Experience", a band made up of RMS cast members, regular guests, and local musicians in 2006.
Furthermore, Martin also owned a collection of classic TV show cars such as a "Dukes of Hazzard's" General Lee replica.
Controversy
The police of Southlake, Texas, arrested Russ Martin while at Larry North Fitness on 18th July 2008, for charges of aggravated assault-bodily injury-deadly weapon following an incident occurring on 14th July 2008, concerning his then-girlfriend Mandy Blake. Martin was accused of pulling her hair, kicking her, and brandishing a pistol.
According to the arrest warrant affidavit, on 14th July Martin called the woman and asked if she had followed up about a package he sent to the IRS. When she told him she had not, the document says, he allegedly told her, among other things, "You better hide, because when I get there I'm going to beat the shit out of you."
His charges were later reduced to misdemeanor assault. Two weeks prior to Martin's scheduled court date he accepted a plea bargain and pleaded no contest. Martin was placed on two years of deferred probation and was required to complete a batterer's intervention program to clear his record.
On 10th February 2009, nearly eight months after the incident, Mandy Blake filed a complaint with the Southlake police department, claiming she had been coerced into making a statement for what she considered a very minor incident.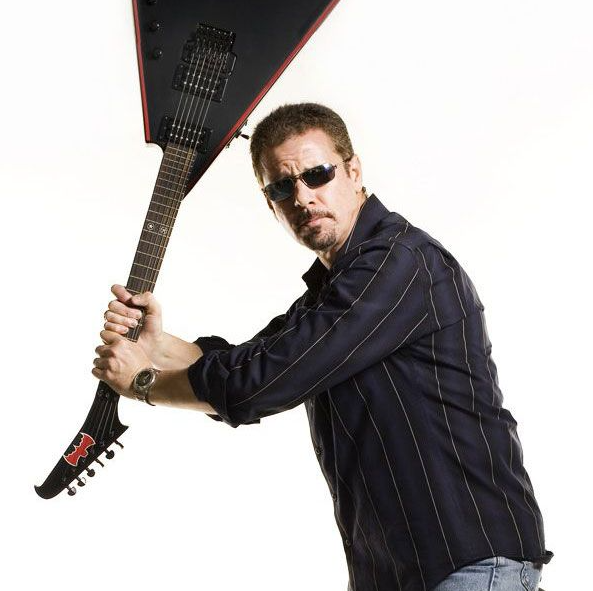 Source: Pinterest
Russ Martin Personal Life & Girlfriend
Reflecting on Russ Martin's personal life, there is not much about his personal relation and girlfriend as he always maintains a distance in his personal life and media. Whereas, he was previously in a relationship with Mandy Blake. Martin's sexual orientation was straight and he was not gay.
Russ Martin Net Worth
Russ Martin had been the radio presenter for quite a long time. His worth was around $1 million to $5 million at the time of his death (2021) whereas his salary was unknown. He had no doubt amassed a huge fortune with the bulk of his wealth coming from his career as his major source of income was from his radio presenting career. Russ has not done any endorsement work yet.
Russ Martin Body Measurement
Russ Martin stood at an ideal height of 5 feet and 10 inches with a balanced body weight. He maintained his shape over the years with regular exercise it seems. His heart-warming smile, his entire demeanor, and his gradual escalating popularity made him the perfect catch. Martin was a guy with dark brown hair and eyes color as his body build was average.