Sean Lennon is a British-American musician, songwriter, producer, and multi-instrumentalist. He is the youngest son of John Lennon. John Lennon is the founder, co-lead vocalist, and rhythm guitarist of the Beatles and the fifth-greatest singer of all time in the world. His Japanese born mother Yoko Ono is also a multimedia artist, singer, songwriter, and peace activist. His godfather is Sir Elton John, an English singer, songwriter, pianist, and composer. His Instagram account is sean_ono_lennon and has 332k followers. His twitter account is Sean Ono Lennon and has 262.5K Followers. Scroll down to know about his full biography, net worth, girlfriend, birthday, wiki, news, career, songs, and many more secrets.
Famous For
Being a famous musician.
Being a member of the bands Cibo Matto, the Ghost of a Saber Tooth Tiger, the Claypool Lennon Delirium, and his parents' group the Plastic Ono Band. He is also known for his two solo albums "Into the Sun" (1998) and "Friendly Fire" (2006).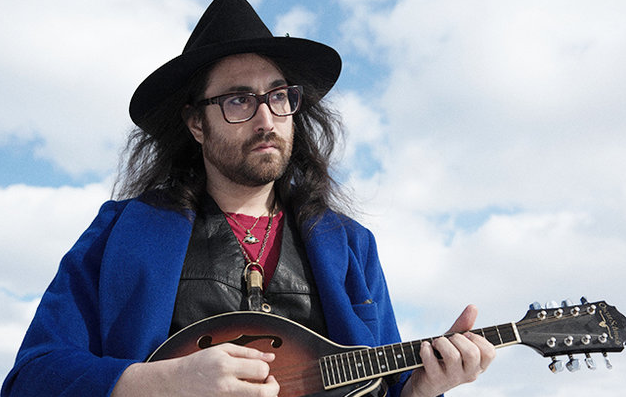 Source: @rocknyc.live
Early Life of Sean Lennon
Sean Lennon was born on October 9, 1975, at NewYork–Presbyterian Hospital in New York City, USA. His Birth Name is Sean Taro Ono Lennon. He holds American as well as British nationality and belongs to Mixed ethnicity of English, Welsh, Irish and Japanese descent. His Zodiac sign is Libra. His birthday falls on October 9th of every year. His father's name is John Lennon(1940-1980) who is the founder, co-lead vocalist, and rhythm guitarist of "The Beatles" and his mother's name is Yoko Ono who is a Japanese multimedia artist, singer, songwriter, and peace activist. He has an elder brother named Julian Lennon. He was grown by his father John Lennon until John got murdered on December 8, 1980. He attended private boarding school Institut Le Rosey in Rolle, Switzerland, and earlier at New York's private Ethical Culture Fieldston School and Dalton School. Then He attended Columbia University for three semesters, majoring in anthropology but dropped out due to his focus on music career and tour with his mother Yoko Ono. As a son of John Lennon, one of the greatest singers of all time, Sean Lennon became interested in music and singing from his small age and his parents used to train him for his musical career. He has practices the Interfaith Religion.
Career of Sean Lennon
Sean Lennon began his career at music from the small age of 5.
Sean's debut into the music world came at age five when he recited a story on his mother's 1981 album "Season of Glass".
At 16 Lennon co-wrote the song "All I Ever Wanted" with Lenny Kravitz for his 1991 album "Mama Said".
In 1988 Lennon made appearances in film, featured in the cast of Michael Jackson's "Moonwalker".
He released his debut album "Into the Sun" in 1998 and also went on to tour to support and promote his newly released album "Into the Sun".
His second studio album "Friendly Fire" was released on 2nd October 2006.
Lennon made his first major television appearance in five years, performing "Dead Meat" live on the Late Show with David Letterman.
Lennon has since appeared on Late Night with "Conan O'Brien" and "The Sharon Osbourne Show"
Since the release of Friendly Fire, Lennon went into a world tour extensively around the world.
With the release of new material and subsequent touring Lennon launched a website featuring music, videos, and a forum for his fans.
In 2008, Lennon and his Girlfriend formed the duo band named "the Ghost of a Saber Tooth Tiger".
The Duo released their debut single, "Jardin Du Luxembourg", on July 6, 2010, and their debut album, "Ghost of a Saber Tooth Tiger" on October 26, 2010, both on Chimera, their own production label.
Lennon has also collaborated with Muhl with a group called "Kemp and Eden" who premiered at The Living Room in the spring of 2012. On April 29, 2014, the Ghost of a Saber Tooth Tiger released their most successful album to date, titled "Midnight Sun".
At the end of 2018, Lennon collaborated with Miley Cyrus and Mark Ronson for a cover of Yoko Oko and John Lennon's original Christmas song "Happy Xmas (War is Over)."
The trio additionally performed the song at the Winter finale of "Saturday Night Live".
In 2015, Lennon formed the Claypool Lennon Delirium with Primus' lead vocalist and bassist Les Claypool.
The following year, the new group released their debut LP "Monolith of Phobos", which reached the Top 10 of three Billboard charts, followed by a covers EP titled "Lime and Limpid Green" in 2017. Their second LP, "South of Reality", was released on February 22, 2019.
The duo performed for the Jam Cruise, recurring music festival, held in Miami, the Bahamas, and Mexico from January 7 to January 12, 2020.
Achievement and Awards
There is no record or data related to Awards won by Sean Lennon however he was nominated for Breakthrough Video Awards at MTV Video Music Awards (VMA) Ceremony for his music video "Sean Lennon: Home" in 1998.
Personal Life of Sean Lennon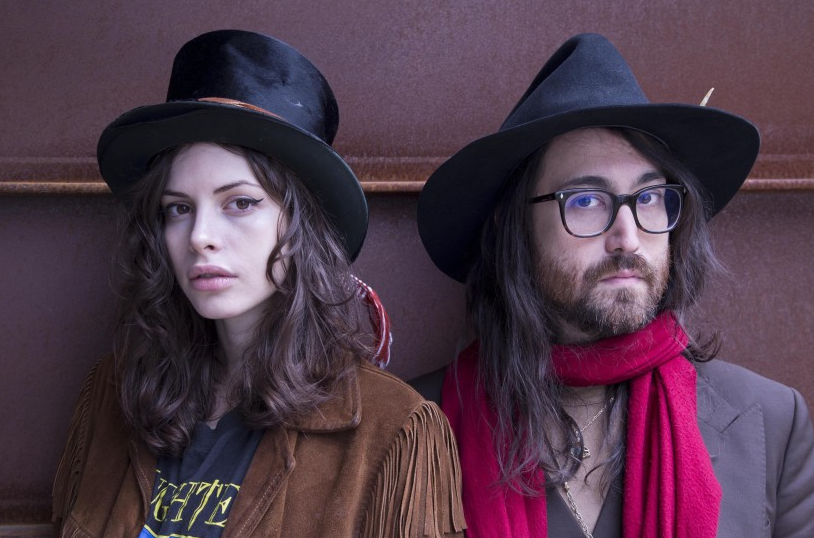 Source: @latimes.com
Sean Lenon is an unmarried man. However, he is in a relationship with Charlotte Kemp Muhl who is an American singer, songwriter, writer, model, and film director. Sean Lennon and Kemp Muhl first met in Coachella Valley Music and Arts Festival in 2005. Since then they began dating and have been in a love relationship till now. Sean has stated that he is very fond of Muhl's musical talent. They have also formed their own Duo musical band.
Body Measurement of Sean Lennon
Sean Lennon is a handsome and Good looking guy with well maintained and Average build body physique. He stands 5 ft 9 inches tall and weighs 75kg. His hair color is Black And eye color is Brown. He has straight Sexual Orientation and a fair complexion. His hairstyle and beard style resembles the same as John Lennon, his father.
Net Worth of Sean Lennon
As of 2020, The net worth of Sean Lennon is estimated to be US $200 million and earns an average salary of $100k-$1 million per year. After his father was murdered in 1980, he became the heir to his father's enormous wealth. Although he has access to his parent's earning and investments, Sean has also earned a lot from his Singing career, Music Projects, album production, World Tours and Concerts. Sean along with her Girlfriend Kemp Muhl also earns a decent amount of money from their own record label "Chimera Music".