Seulgi Biography
Kang Seul-gi popularly known as Seulgi is a South Korean singer as well as a dancer who is famous for being the member as well as the lead vocalist of the South Korean girl group "Red Velvet" and its sub-unit Red Velvet - Irene & Seulgi. She is one of the most talked-about K-pop stars of all time and with relationship rumors resurfacing on the internet. Seulgi was the only member of the Red Velvet who has been trained for the longest duration of seven years with SM Entertainment. Apart from singing, she has also starred as lead, Dorothy in an SM Entertainment musical "School Oz" in the year 2015. As of January 2021, she became the new ambassador of Volkswagen. She has been nominated for Melon Music Awards, Naver's 2017 Fashionista Awards. Irene and Seulgi are most popular in Red Velvet. She has more than 8.6 million followers on her Instagram account @hi_sseulgi. Scroll more to know about her Full Biography, Interesting Facts, Wiki, Birthday, Present Age, Family, Personal Life, and Career Timeline.
What is Seulgi's Real Name?
On 10th February 1994, Seulgi was born with the birth name/real name of Kang Seul-gi in Ansan, Gyeonggi-do, South Korea. She holds South Korean nationality and she is South-Asian by ethnicity. Her race is Asian. Seulgi recently celebrated her 27th birthday as of 2021. The name of her parents has not been revealed yet whereas she has a sibling, an older brother whose name is Kang Garam. Aquarius is her Zodiac sign and her religion is Buddhist. Concerning her educational background, she attended Ansan Byeolmang Middle School, and then she studied at the School of Performing Arts Seoul. She can speak both Korean and Japanese.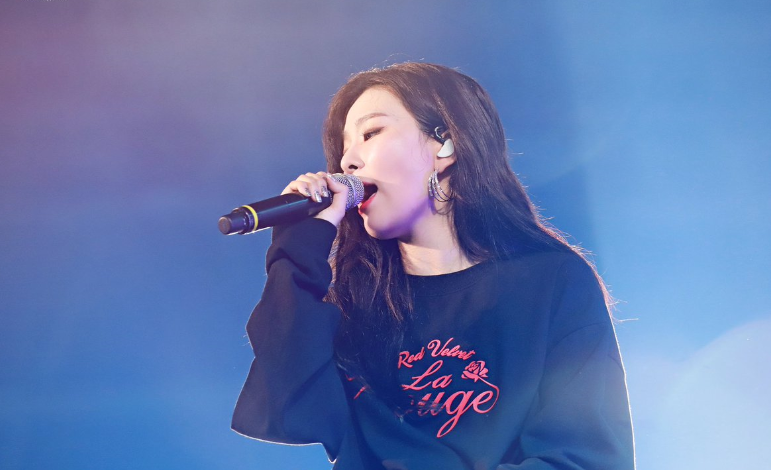 Source: @makestar.co
Seulgi Singing Career
In the year 2007, with the training in SM Entertainment, Seulgi jumped towards her singing career. Then, she became one of the members of SM Entertainment alongside Jeno and Taeyong.
The company then released various clips, one of which was a dance performance with Irene covering "Be Natural", a song which was a song by S.E.S.
She was also featured in Henry Lau's song "Butterfly" from his second EP "Fantastic". Later, she appeared in the music video the single "Fantastic".
On 1st August 2014, she made her official debut as a member of 'Red Velvet'. In January 2015, she starred in an SM Entertainment musical "School Oz", playing the lead role of Dorothy. From April to May of the same year, she was part of the JTBC variety show "Off to School".
In July 2016, she released the song "Don't Push Me" with Wendy as part of the soundtrack of the KBS2 drama, "Uncontrollably Fond".
As of October 2016, she appeared on "King of Mask Singer" as a contestant under the alias Cinema Heaven.
She also sang "You, Just Like That" on 18th November which was composed by Yoon Sang.
She along with bandmate Wendy and other SM artists released a digital single titled "Sound of Your Heart" for SM Station on 30th December.
Later, she released the song "You're the Only One I See" with Wendy as part of the soundtrack of the KBS2 drama, "Hwarang: The Poet Warrior Youth" as of January 2017.
She also released a debut titled "Darling U" on 22nd January. She along with Hwang Chi-yeul collaborated on the song "Our Story" in February 2017.
She then featured in NCT Mark's "Drop" in March 2017.
She was later cast in "Idol Drama Operation Team" alongside six other female idols which was aired on 29th May 2017. They also created their own drama series "Let's Only Walk the Flower Road".
Their group called "Girls Next Door" then released the song "Deep Blue Eyes".
As of February 2018, she was confirmed as part of the cast for "Law of the Jungle in Mexico".
In April, she was also confirmed as part of the cast of JTBC's new variety show Secret Unnie together with Sunmi.
She was also featured on Moonbyul's solo debut "Selfish" which was released on 23rd May 2018.
She released a single "Wow Thing" as of September 2018.
On 12th February 2019, she released "Always", a ballad song.
On April 20th, 2020, SM confirmed that Seulgi, alongside member Irene, would form Red Velvet's first sub-unit. Red Velvet - Irene & Seulgi debuted on 6th July with the extended play "Monster" which contained the full studio version of Seulgi's solo song "Uncover".
She and Irene then starred in the spin-off version of their group's reality show the "Level Up Project!".
She was also one of the guests of Yoon Do-hyun of YB Band for his virtual Acoustic Forest tour on 31st October 2020.
She was confirmed to debut as an art essay translator for the book series "Art Gallery By My Side: Love, Happiness, Sleep" on 23rd November 2020.
She was also featured in the music video of TVXQ Yunho's "Eeny Meeny" on 25th January 2021. She and rapper Bewhy's commercial MV for their Volkswagen "Born Confident" campaign was officially released online on 1st February 2021.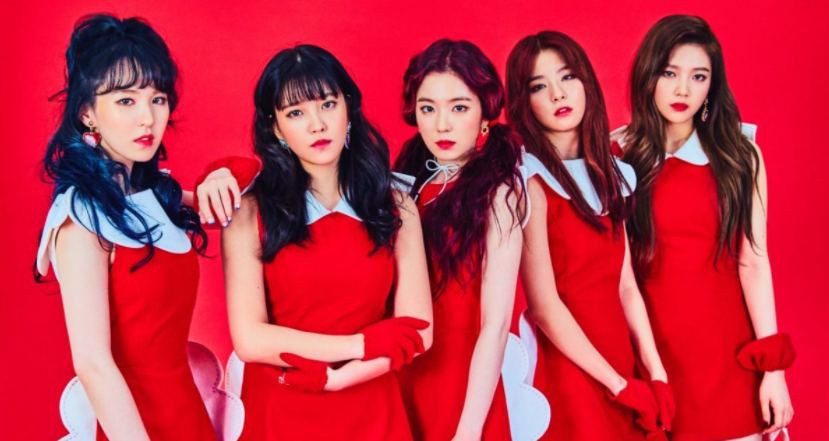 Source: @seoulbeats
Who is Seulgi's Boyfriend?
Seulgi is not married yet and she is still to get married yet. As per her Radio Star Interview, she has never dated anyone. She is assumed to be single as of now. There is no news and rumors about her dating or having boyfriends. She has not been in a relationship until now. She seems to be focusing on her musical career. She is enjoying her present life happily. She is straight by sexual orientation.
Seulgi Net Worth & Earnings
A Korean singer, Seulgi has made a huge amount of money throughout her career. As of 2021, the net worth of Seulgi is estimated to have $4 Million. She has earned a huge name and fame along with wealth through her professional career. Her major source of wealth comes from her singing career and she is satisfied with whatever she is receiving. She is also making a cool amount of salary from her work. She is living a cool lifestyle as of now. Being a member of Red Velvet, she has endorsed Lotte Pepero, Baskin-Robbins, Meters/bonwe, BLACK Martine SITBON, The Seam, Toreore Chicken, STARCON, Mobile Game 'Eternal Light', Etude House, and more. What's more, she has also endorsed 'Sketchers' in the year 2017. She has also collaborated for the endorsements such as Red Cross Youth-Honorary Ambassador, Rosemont Jewelry, MCM LOVES, and more. She became the new ambassador of "Volkswagen" as of January 2021. Volkswagen chose her as an ambassador for her unique sensibility, ability to present unique performances with her own color, and being a cultural icon supported by millennials. she was officially announced as the brand ambassador of the Italian luxury brand Salvatore Ferragamo through her photoshoot with Harper's Bazaar as of February 2021. Among Red Velvet members, Wendy is the richest one.
How tall is Seulgi?
A beautiful and charming singer as well as a dancer, Seulgi has maintained her body a lot. Possessing the slim body builds/body type, she stands tall at the perfect height of 5 ft 5 in, and her body weight consists of 48 Kg. She has a pair of beautiful dark brown eyes and her hair color is black. She has a body measurement of 29-21-31 in. and her bra size is 34A (US). She has a very cool smile attracting a lot of people towards her. She has single eyelids. She feels conscious of her ears. Overall, Seulgi has got a healthy body. When asked about plastic surgery, Seulgi has stated that she considered undergoing some cosmetic enhancements.