Laura Elizabeth Dern is an American actress, director, and producer who is currently playing a role as Renata Klein in the HBO series Big Little Lies. She is the recipient of numerous accolades, including four Golden Globe Awards and a Primetime Emmy Award, and has been nominated for two Academy Awards. Following roles in such films as Citizen Ruth (1997), October Sky (1999), and I Am Sam (2001), Dern won the Golden Globe Award for Best Supporting Actress on Television for portraying Katherine Harris in the television film Recount (2008) and the 2012 Golden Globe Award for Best Actress in a Musical or Comedy Series for her role as Amy Jellicoe in the HBO series Enlightened (2011–2013).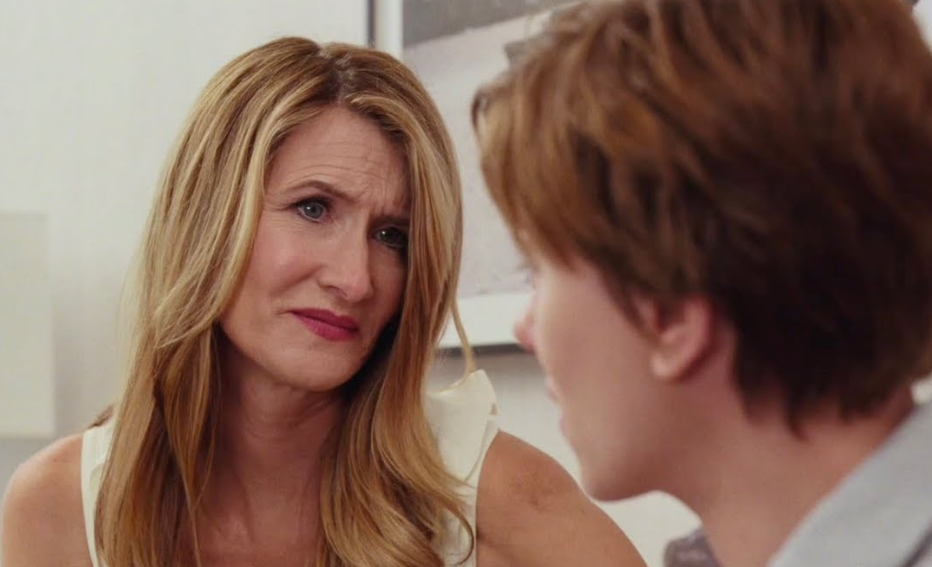 Source: @youtube.com
Laura Dern is reveling in her Golden Globes win
After winning her first-ever Golden Globe for a movie role on Sunday, "Marriage Story" actress Laura Dern is reveling in her win and praising her longstanding relationship with critics. "I've been so blessed," she told Page Six at the New York Film Critics Awards on Tuesday night at Tao. "I was honored by the critics on both coasts as a 15-, 16-year-old kid. I mean, who gets that? To be 15, 16 and critics champion me? Really?" Dern, 52, was nominated for her first Oscar when she was 22 years old for lead actress in "Rambling Rose." Since then she's been nominated for one more Oscar and taken home four Golden Globes for her various TV roles.
Bradley Cooper and Laura Dern Had a Weekend Hangout in New York City
Bradley Cooper knows that good summer weekends are for catching up with friends. The A Star Is Born director was seen with pal and fellow actor Laura Dern on Saturday while out for lunch in New York City.
Keeping low-key, Cooper covered up with a baseball hat and aviator sunglasses while wearing a gray tee, red pants, Nike sneakers, and a backpack. Meanwhile, the Big Little Lies star Laura Dern went for a more boho-inspired look with a tiered paisley-print Zimmermann frock, hoop earrings, sunglasses, dark sneakers, and a cross-body bag. Perhaps the best thing about Dern's dress was that it was previously seen on her daughter, Jaya Harper, whom she shares with ex-husband Ben Harper.
Famous For
Her role as Renata Klein in the HBO series Big Little Lies.
Famous as an American actress, producer, and director.

What is the birthplace of Laura Dern?
Laura Dern was born on 10 February 1967 in Los Angeles, California, U.S. She holds an American nationality and catholic ethnicity. Her birth name is Laura Elizabeth Dern and her birth sign is Aquarius. She is the daughter of Actors Diane Ladd(mother) and Bruce Dern(father). She was raised by her mother and her grandmother as her parents got divorced when she was 2 years old. Regarding her education, she attended Loyola High School. She was interested in acting since her childhood as her mother was an actress. She started acting at her early age of 6, she made her first appearance in her mother's movie 'White Lightning '(1973). She also made her appearance in the movie 'Alice doesn't Live Here Anymore' (1974) where she was widely appreciated for her role.
How was the Career of Laura Dern?
Laura Dern's film debut was an appearance in her mother's film 'White Lightning' (1973)
She also made a brief appearance in 'Alice Doesn't Live Here Anymore' (1974)
She starred the role of Jessica McNeil in the movie 'Ladies and Gentlemen', 'The Fabulous Stains' In 1982, she became the youngest-ever winner of Miss Golden Globe.
Between 1985 and 1990, Dern gained critical acclaim for roles in 'Mask', 'Blue Velvet', and 'Wild at Heart'. Dern's starring role in Blue Velvet was a breakthrough though her next notable film, Wild at Heart, took almost four years to be released.
In 1992, she and her mother became the first mother and daughter to be nominated for an Academy Award for acting in the same film in 'Rambling Rose'.
Dern starred as Dr. Ellie Sattler in Steven Spielberg's 1993 film Jurassic Park.
In 1997, Dern was featured in Widespread Panic's music video for their song, "Aunt Avis", which was directed by Dern's then-boyfriend and future fiancé, Billy Bob Thornton.
She starred in the 2002 film 'Damaged Care' and the 2004 film 'We Don't Live Here Anymore'. Dern starred in the 2005 film' Happy Endings', and in the same year, she appeared in the film 'The Prize Winner of Defiance', Ohio.
In 2008 Dern starred in 'Recount' for which she won a Golden Globe Award for Best Supporting Actress – Series, Miniseries or Television Film.
Dern was seen in the independent 2009 drama 'Tenderness' and, in 2010, she appeared in 'Little Fockers'.
Dern has done much work on television, most notably Afterburn, for which she received a Golden Globe Award for Best Actress in a Mini-Series or Movie.
On November 1, 2010, she received the 2,420th star on the Hollywood Walk of Fame.
In October 2011, Dern starred in a new HBO television series called 'Enlightened'. Dern received her third Golden Globe for her role in the series.
Dern appeared in Paul Thomas Anderson's 2012 film 'The Master', along with Amy Adams and Philip Seymour Hoffman.
In 2017, Dern won her first Emmy Award for her role of Renata Klein in the TV series "Big Little Lies".
Dern also appeared in David Lynch's revival of Twin Peaks for Showtime as Diane Evans and in Rian Johnson's blockbuster 'Star Wars: The Last Jedi' as Vice Admiral Amilyn Holdo.
In 2018, Dern had the lead role in The Tale, an autobiographical feature film written and directed by Jennifer Fox.
Who is the Husband of Laura Dern?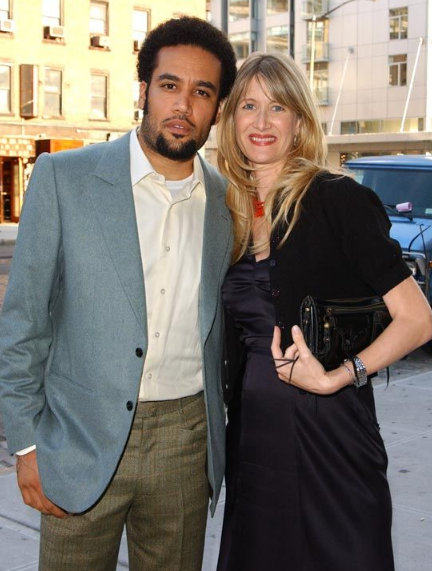 Source: @uk.news.yahoo.com
American Actress Laura Dern was married to Ben Harper on December 23, 2005, in Los Angeles and got divorced in October 2010. They have two children together, son Ellery Walker (born August 21, 2001) and daughter Jaya (born November 28, 2004). Through this marriage, Dern also became a stepmother to Harper's children from his first marriage, his son Charles and daughter Harris.
She has dated Jeff Goldblum, Baron Davis, and Billy Bob Thornton after her divorce. But at present, she is single and has a rumor that she is in a relationship with Bradley Cooper.
Birthday of Laura Dern
Laura Dern celebrates her birthday on 10th February.
How much is Laura Dern's Net Worth?
Laura is a famous American actress as well as a producer and she has good earning from her profession. Her source of income is from her movie acting career. She has an estimated net worth of $20 million USD as of 2020. Her worth includes all her property and her present earnings. She also earns additional income from different endorsement deals. Her exact salary is unknown yet.
How tall is Laura Dern?
Beautiful and talented Actress Laura Dern is 52 years old who has a fit and healthy body with a height of 5ft 10in and a weight of 70 kg. Her body measurement is 34-26-35 inches, Additionally, she has blonde hair and blue eye color.
Source: @celebrityinside.com