About Shaun King (Writer, Civil Rights Activist)
An American writer, civil rights activist, as well as the co-founder of Real Justice PAC, is named for Shaun King. He is famous for his use of social media to promote social justice causes which include the Black Lives Matter movement. He has also launched a site "The North Star" named after the 19th-century anti-slavery newspaper by Frederick Douglass which publishes articles, podcast episodes, and videos. He also hosts two podcasts, "The Breakdown with Shaun King" and "Married to the Movement" on the site. He is currently a writer-in-residence at Harvard Law School's Fair Punishment Project and contributes to The Intercept and The Appeal. Previously, he contributed to the New York Daily News, Daily Kos, the Tom Joyner Morning Show, and The Young Turks. As of July 2020, he has over 2.4 million followers on Facebook, 3.6 million followers on his Instagram, and 1.1 million followers on his Twitter. Shaun King is facing backlash on Twitter after appearing to try to pass off a historian's work as his own. On July 4, King shared a version of John Trumbull's "Declaration of Independence" painting that had red dots over the faces of slaveowners who were present for the momentous event. "Every man with a red dot on their face who signed the Declaration of Independence OWNED and enslaved Africans," he wrote. But the problem with King's tweet lies in the first half. "I'm a historian by training. My undergraduate and graduate degrees are in history. Let me teach you something," he wrote, prior to launching into the explanation. Though King did not explicitly claim to have created the image that followed, he set expectations up in a way that many felt insinuated it was his own creation, or at the very least, he hoped people would assume as much. Shaun King was born on 17th September 1979 with the birth name/real name of Jeffery Shaun King. His birthplace/hometown is in Franklin County, Kentucky, the USA. His nationality is American and his ethnicity is American-White. Talking about his parents, he was born to his mother; Naomi Kay (Fleming) King and his father. Jeffrey Wayne Kingis registered as his father in his birth certificate. Whereas, his mother told him that his actual biological father is a light-skinned black man. He also has two brothers named Russ King and Jason King. His mother raised them as a single parent. Regarding his educational qualification, Shaun attended Huntertown Elementary School and Woodford County High School. He also attended the private, historically black men's college, Morehouse College in Atlanta, Georgia. He was elected President of the student government association while at Morehouse. He also won the Oprah Winfrey Scholarship. In the year 2018, he earned his master's degree in history from Arizona State University. His zodiac sign is Virgo and his religion is Christian. His race is White. As of 2019, he celebrated his 40th birthday. Scroll down to get full information regarding his full biography including his career, wife, kids, net worth, height, birthday, wiki, facts, age, family, and more.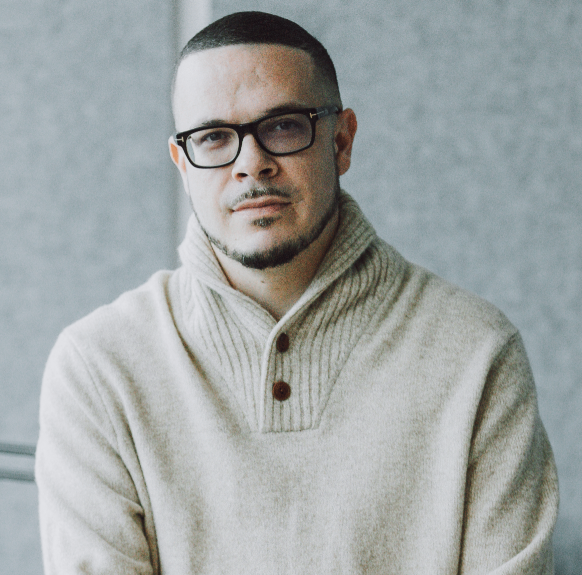 Source: @hmhbooks.com
Shaun King's Career
After his graduation from the university, Shaun King began to teach civics in high school. He worked for about a year as a teacher and then he worked in Atlanta's juvenile justice system.
After that, he began working as a pastor at Total Grace Christian Center in DeKalb County, Georgia and also he founded a church in Atlanta, "Courageous Church".
Later, he resigned from the Church citing personal stress and disillusionment in the year 2012.
He also co-founded aHomeinHaiti.org as a subsidiary of Courageous Church and used eBay and Twitter to raise $1.5 million to send tents to Haiti after the 2010 Haiti earthquake.
His work for Haiti inspired him to launch TwitChange.com, a charity auction site. In 2010, TwitChange won the Mashable Award for "Most Creative Social Good Campaign".
After that, he and Chad Kellough founded HopeMob.org in 2012 which is a charity site that used voting to select a particular person's story and then raise money for that story until its goal was met. This raised funds to build their platform in January 2012 on the crowdfunding site Kickstarter. Their campaign raised about $125,000.
As a journalism career, he has written about incidents in the Black Lives Matter movement and rose to fame after he wrote an article following the shooting of Michael Brown.
wrote an article analyzing the Brown crime scene, and argued that the evidence suggested that officer Darren Wilson's life was not in danger during the shooting.
He also became a contributing blogger for the political liberal website, the Daily Kos in September 2014.
On 2nd October 2015, he joined New York Daily News as a senior justice writer.
On 28th December 2016, Cenk Uygur announced that King had been hired as a political commentator for The Young Turks.
Due to which, he left Daily News in August 2017.
He also launched a new website using the name The North Star, proclaiming it to be an online revival of the original newspaper, and that he had the support of relatives of Frederick Douglass the original paper's editor in 2019.
He is currently a writer-in-residence at Harvard Law Scholl's Fair Punishment Project.
Moreover, he also contributes to The Intercept and The Appeal.
Awards of Shaun King
Black Entertainment Television's Humanitarian Hero Award (2018)
TIME Magazine's The 25 Most Influential People on the Internet (2018)
Black Entertainment Television's Social Movement Award (2019)
Shaun King's Wife, Rai King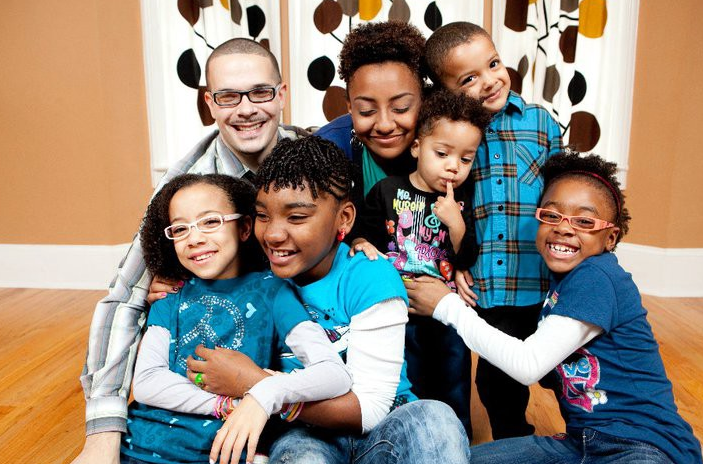 Source: @medium.com
Reflecting on the marital status of Shaun King, he is a married man. He is married to Rai King, his wife in the year 2001. They are the proud parents of three children. He has also legally adopted the other two children. He also has fostered children. Talking about the profession of Rai Kings, she is a co-host of podcast MarriedtotheMovement and elementary school teacher. As of now, the duo is enjoying their present life happily without any disturbances. His sexual orientation is straight and he is not gay.
Shaun King's Net Worth 2020
Shaun King is an American writer, civil rights activist, and co-founder of Real Justice PAC. His major source of earning is from writing a career. Till now, he has accumulated a huge amount of money. He writes for several publications and websites. His net worth is estimated at $2 million as of 2020 as per sources. At present, he is enjoying his present life a lot without any disturbances. He is living a luxurious lifestyle from his earnings.