Billy Miller was an accomplished American actor and former model. He was best known for his notable contributions to American soap operas. His career was marked by his award-winning portrayal of Billy Abbott on "The Young and the Restless" and his impressive dual performances as Jason Morgan and Drew Cain on "General Hospital." Sadly, his life was cut short when he passed away in Austin, Texas, on September 15, 2023. He dies at 43 after a years-long battle with bipolar depression.
Billy Miller Family Details
Billy Miller, born on September 17, 1979, in Tulsa, Oklahoma, USA, was of American-White ethnicity and held American nationality. His full name was William John Miller II, and he spent his early years in Grand Prairie, Texas. During his childhood, he faced health challenges and spent five years as a patient at the Texas Scottish Rite Hospital for Children, an organization he later actively supported. About his family, he is the son of his father, Bill, and his mother, Patricia. His last birthday celebration was in 2022, marking his 43rd year.
Miller pursued his education at Lamar High School in Arlington, Texas, and furthered his studies at the University of Texas in Austin, where he earned a communications degree. Notably, he was one of only twenty students selected for the film department's intensive Production Sequence program during his time at the university.
Billy Miller Acting Career
After graduating from college, Billy Miller embarked on his journey in the entertainment industry by taking a job in the mailroom at Industry Entertainment in Los Angeles.
However, his true break into acting came when he signed with the Wilhelmina modeling agency, leading to appearances in six commercials, including notable ones for Electronic Arts' The Sims, JCPenney, Pizza Hut, and pokerparty.com.
Despite early setbacks, including an unsuccessful screen test for the soap opera As the World Turns, which resulted in a hiatus from acting, Miller's determination eventually paid off.
In 2006, he returned to the screen with a role in an episode of CSI: NY, and in 2007, he landed the role of Richie Novak in All My Children, a soap opera on ABC.
This marked the beginning of his soap opera career, which ultimately led him to join the cast of The Young and the Restless, where he earned critical acclaim and an Emmy Award for his role as Billy Abbott.
Next, he appeared in various TV series like The CW's Ringer, Lifetime's Fatal Honeymoon, and General Hospital, where he portrayed the character of Jason Morgan and later Drew Cain.
His versatility as an actor was further showcased with guest appearances in shows such as Major Crimes, Suits, Ray Donovan, and Truth Be Told.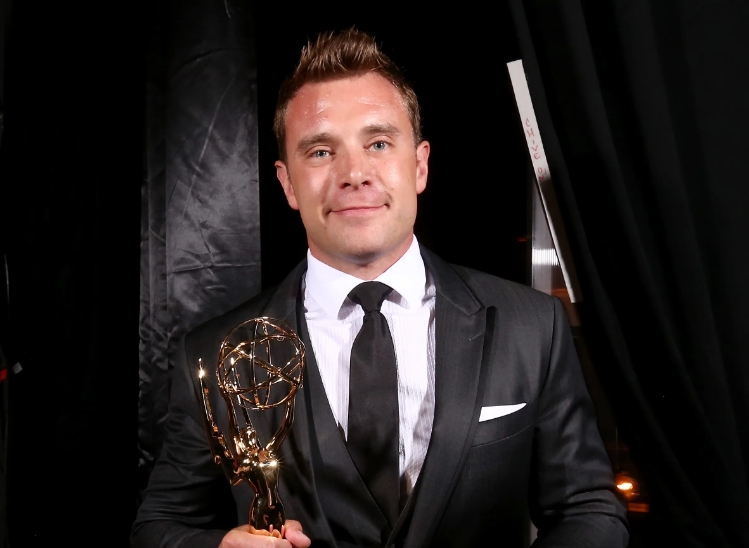 Billy Miller Awards and Achievements
Won Daytime Emmy Award under the category Outstanding Supporting Actor in a Drama Series for his role in The Young and the Restless in 2010
Won Daytime Emmy Award under the category Outstanding Supporting Actor in a Drama Series for his role in The Young and the Restless 2013
Won Daytime Emmy Award under the category Outstanding Supporting Actor in a Drama Series for his role in The Young and the Restless 2014
Billy Miller Wife
At the time of his passing, Billy Miller was single and he had no wife. Previously, he had been the subject of dating rumors with his co-star Kelly Monaco, who portrayed his on-screen love interest, Sam McCall, after they were photographed together on a beach in July 2015. However, both Miller and Monaco refuted these rumors, asserting that they were simply close friends. Following this period, he remained uninvolved in any romantic relationships.
Billy Miller Death
Tragically, on September 15, 2023, Billy Miller passed away in Austin, Texas. His manager disclosed that Miller had been grappling with manic depression during this challenging period. In a heartfelt statement, Miller's mother, Patricia, candidly shared that her son's untimely death was the result of suicide, stemming from his enduring struggle with bipolar depression. She lovingly acknowledged, "He fought a long, hard, valiant battle with bipolar depression for years. He did everything he could to control the disease. He loved his family, his friends, and his fans, but in the end, the disease won the fight, and he surrendered his life."
Billy Miller Net Worth
Billy Miller, renowned for his roles in beloved soap operas "The Young and the Restless" and "General Hospital," had achieved significant success in the entertainment industry. As of 2023, the net worth of Billy was estimated to be $5 million. His primary source of wealth was from his thriving career, with an annual salary exceeding $1 million. Additionally, Miller had established lucrative brand endorsements with companies like The Sims, Pizza Hut, JCPenney, and Pokerparty.com, further enhancing his financial prosperity. This success allowed him to enjoy a comfortable and enviable lifestyle throughout his career.
In July 2023, Billy Miller treated himself to a lavish gift—a brand-new Lamborghini Urus, which came with a price tag of $360,000. To make this acquisition, he traded in his previous Mercedes S-Class. In addition to his prized Lamborghini, he maintains a diverse car collection, including a Ford F-150 and a Toyota Camry. Impressively, a substantial portion of Miller's net worth, estimated at around 50%, is strategically invested in stocks and real estate. Capitalizing on his TV show earnings, he expanded his real estate portfolio with the acquisition of three apartments in Los Angeles. Furthermore, his investment prowess is evident through a stock portfolio valued at $1.8 million, which includes holdings such as $500,000 in Tesla, $220,000 in Walmart, $140,000 in Boeing, and $100,000 in Nvidia.
Billy Miller Eyes
Billy Miller, the charismatic actor, possessed a striking appearance with a slim build, standing at 5 feet 11 inches (180.5 cm) and maintaining a weight of 78 kg (172 lbs). His dark blonde hair complemented his features, while his blue eyes added depth to his expressive gaze. Notably, he sported a distinctive square face that contributed to his handsome and memorable presence on screen.