About Kyle Chandler
An American actor, Kyle Chandler is famous for starring as Coach Eric Taylor on the television series "Friday Night Lights", "Early Edition", and "Bloodline". His film credits include "Argo", "Zero Dark Thirty", "The Wolf of Wall Street", "King Kong" and "Super 8". He is also well known for winning the 2011 Primetime Emmy Award for Outstanding Lead Actor in a Drama Series for his role on "Friday Night Lights".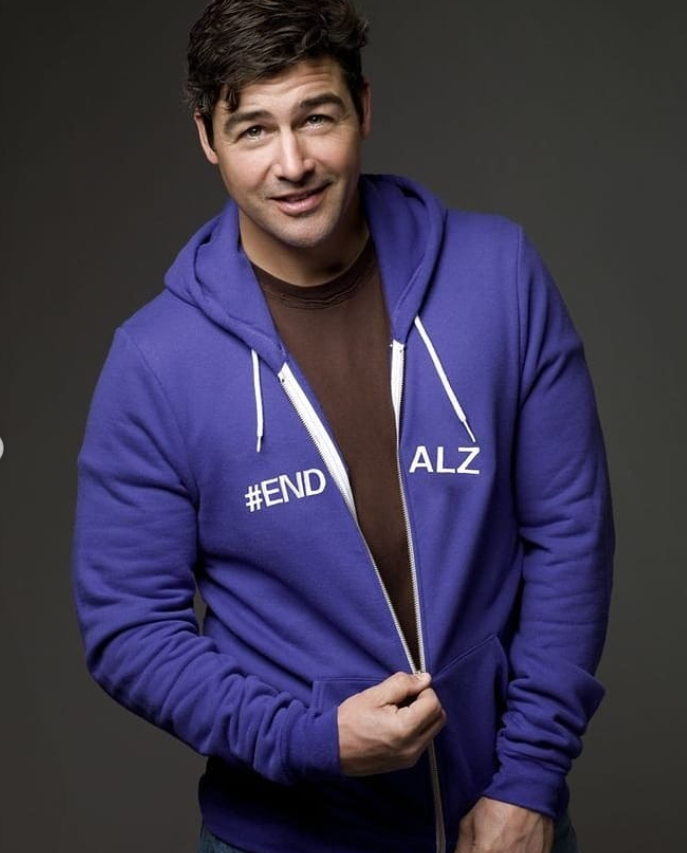 Source: @instagram.com/the.kyle.chandler
Kyle's first regular television role was in the ABC drama "Homefront" (1991-1993). He made his television film debut as a supporting hero actor in "Quiet Victory: The Charlie Wedemeyer Story". Moreover, he made his Broadway debut in a revival of William Inge's "Picnic" in 1994. He has also reprised a role in 2021's "Godzilla vs. Kong" and will join the cast of Netflix's "Slumberland" alongside Jason Momoa.
Early Life and Family
"Kyle Martin Chandler", Kyle's birth name was given by his parents on his birthdate, 17th September 1965. In accordance with his birthdate, his present age is 55 as of 2020. His birthplace is Buffalo, New York, the U.S. Born to an American family, he holds American nationality and came from American-white ethnical background. He was raised in the Roman Catholic religion whereas he grew up in suburban Lake Forest, Illinois. Moreover, his race is white and his zodiac sign is Virgo.
According to the sources, Kyle's father, Edward Chandler is a pharmaceutical sales representative, and his mother, Sally Jeanette is a dog breeder. He has three siblings in the family named Brian Chandler and Kelcey Chandler. His mother came to live with the family toward the end of her life when she was living with Alzheimer's disease. She died in 2014.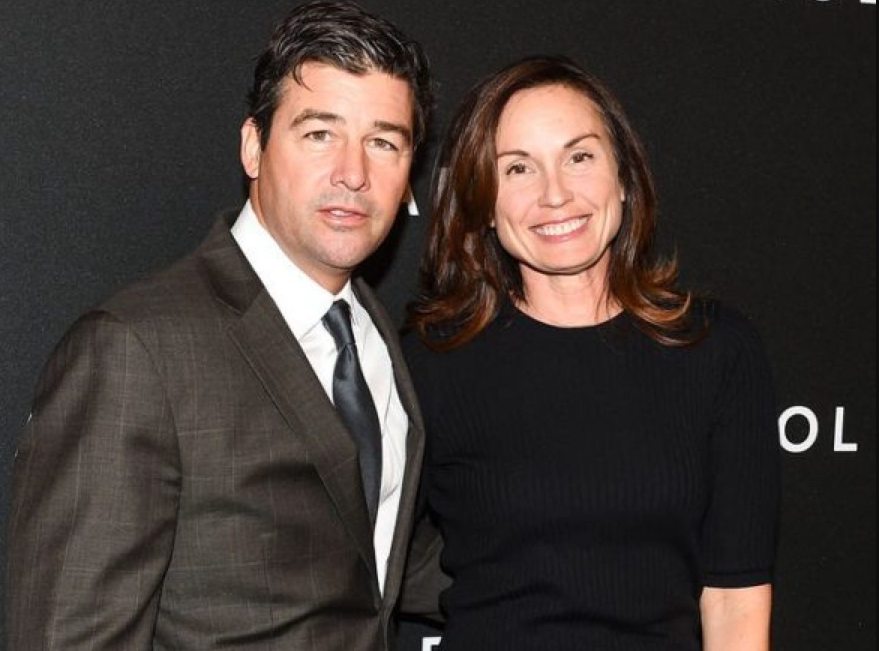 Source: @networthheightsalary
As per the reports, Chandler graduated from George Walton Academy in nearby Monroe, Georgia in 1983. After graduating from high school, Chandler attended the University of Georgia.
Kyle Chandler Wife & Kids
Kyle Chandler is a married guy. He has tied a knot with his beautiful wife Kathryn Macquarrie in 1995 whom she met at a dog park in the mid-1990s. They have two daughters, Sydney and Sawyer. Chandler and his daughter Sawyer have been active in trying to end the practice of shark finning. Concerning Kyle's sexual orientation, he is straight.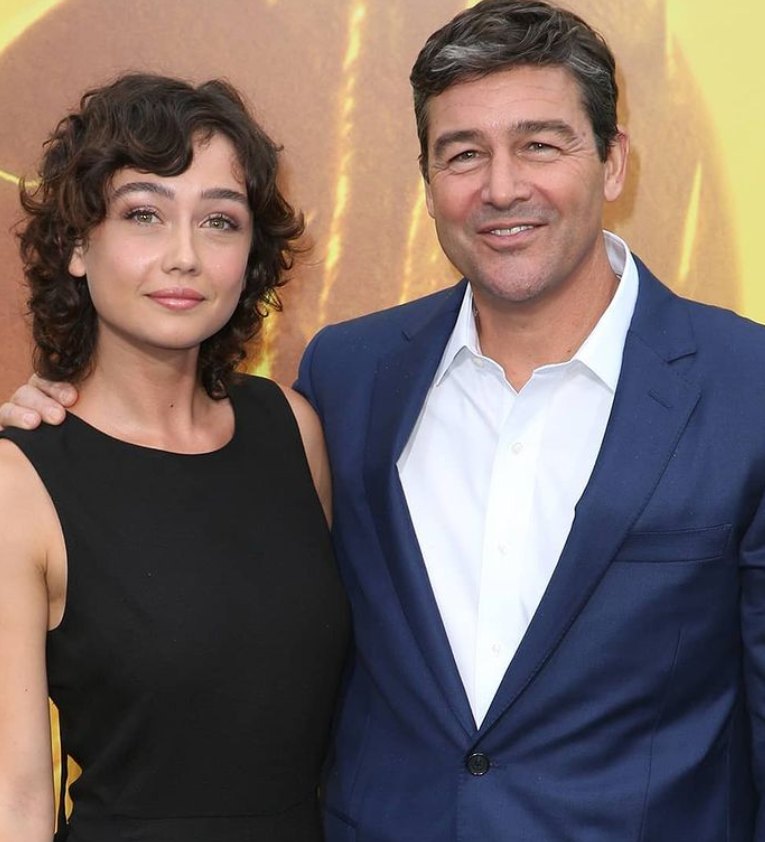 Source: @instagram.com/the.kyle.chandler
Kyle Chandler Net Worth
Kyle Chandler is an American film and television actor who has a net worth of $12 million as of 2021. He has also a fine amount of salary too which is around thousands of dollars per year. An acting career is the major income source of Kyle Chandler.
Body Measurement - Height and Weight
The height of handsome guy Kyle Chandler is 6 ft 1 in / 185 cm. He has an average body build with 181 lb / 82 kg of body weight. Chandler has dark brown hair and hazel eyes color.
Filmography
1990 - "The Color of Evening"
1992 - "Pure Country"
1996 - "Mulholland Falls"
1999 - "Angel's Dance"
2005 - "King Kong"
2007 - "The Kingdom"
2008 - "The Day the Earth Stood Still"
2010 - "Morning"
2011 - "Super 8"
2012 - "Argo"
2013 - "Broken City"
2015 - "Carol"
2016 - "Manchester by the Sea"
2017 - "The Vanishing of Sidney Hall"
2018 - "Game Night"
2019 - "Godzilla: King of the Monsters"
2020 - "The Midnight Sky"
2021 - "Godzilla vs. Kong"
TBA - "Slumberland"
Television Shows / Series
1988 - "Quiet Victory: The Charlie Wedemeyer Story"
1989 - "Unconquered"
1989 - "Home Fires Burning"
1989 - "China Beach"
1989 - "Freddy's Nightmares"
1990 - "Tour of Duty"
1994 - "North and South Book III: Heaven and Hell"
1995 - "Sleep, Baby, Sleep"
1995 - "Convict Cowboy"
2003 - "The Lyon's Den"
2004 - "Capital City"
2005 - "Lies and the Wives We Tell Them To"
2008 - King of the Hill"
2013 - "The Vatican"
2014 - "American Dad!"
2016 - "Family Guy"
2019 - "Catch-22"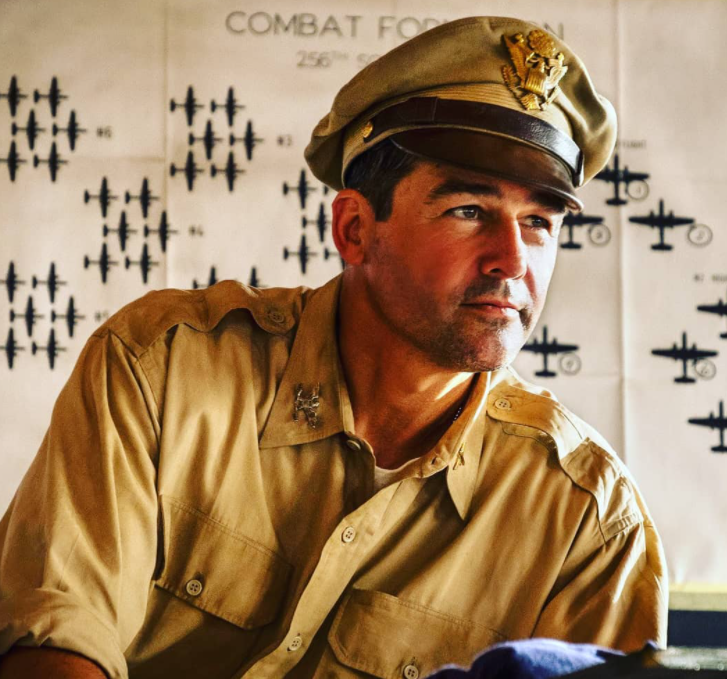 Source: @instagram.com/the.kyle.chandler
Video Games
2005 - "Peter Jackson's King Kong"
Awards and Achievements
1997 - Saturn Awards for his work in "Early Edition", Best Actor on Television
2011 - Primetime Emmy Awards for his work in "Friday Night Lights", Outstanding Lead Actor in a Drama Series
2012 - Hollywood Film Awards for his work in "Argo", Best Cast
2013 - Screen Actors Guild Awards for his work in "Argo", Outstanding Performance by a Cast in a Motion Picture