About Smokey Robinson
Versatile American singer, songwriter, record producer, and former record executive, William Robinson Jr. is prominently known as Smokey Robinson. He was the founder and frontman of the Motown vocal group the Miracles, for which he was also chief songwriter and producer. He also played with the Five Chimes until 1972 and pursued a solo career. He released such popular songs as "A Quiet Storm," "Tears of a Clown," "You've Really Got a Hold on Me," and "I Second That Emotion." He was a big fan of Westerns and thought his uncle's nickname Smokey Joe was a cowboy moniker. He was inspired to play by artists like Billy Ward and His Dominoes. As well, he was the vice president of Motown Records from 1961 to 1988. Recently, Robinson goes viral for mispronouncing Hanukkah as Chanooka.
Famous For

Being an American singer, songwriter, record producer, and former record executive.
For being the founder and frontman of the Motown vocal group the Miracles.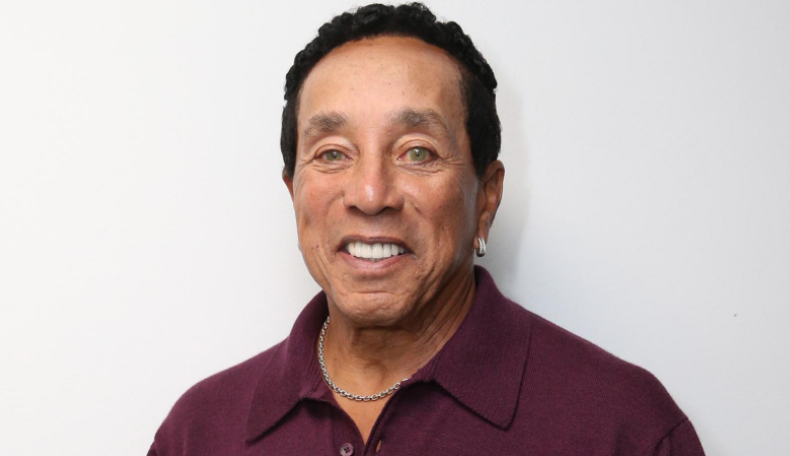 Source: @grammy
Early Life of Smokey Robinson

On 19th February 1940, Smokey Robinson took birth with the real name or full name of William Robinson Jr. in Detroit, Michigan, U.S. He holds an American nationality and mixed ethnicity. His ancestry is part Nigerian, Scandinavian, Portuguese, and Cherokee. Analogously, he is from Christianity religion and his race is white. He happily celebrates his birthday on 19th February of every year and he has celebrated his 80th birthday as of 2020 though as his birthdate, his star sign is Pisces. He is the son of William Robinson (father) and Flossie Robinson (mother) whereas his siblings are Geraldine Burston, Rose Ella Jones. He attended Northern High School, where he was above average academically and a keen athlete, though his main interest was music and he formed a doo-wop group named the Five Chimes.
Career of Smokey Robinson

The Miracles and Motown
Smokey Robinson jumps off his singing career by forming a group the Miracles, for which he was also chief songwriter and producer as the group released their first single, "Get a Job" with the help of Gordy.
The group recorded their first hit single, "Shop Around", which became Motown's first million-selling hit record in late 1960 though Robinson would produce 26 top forty hits with the Miracles as lead singer, chief songwriter, and producer, including several top ten hits such as "You've Really Got a Hold on Me", "Mickey's Monkey", "I Second That Emotion", and many others between 1960 and 1970.
The Miracles were the first Motown group to change their name when they released their 1965 album "Going to a Go-Go" as Smokey Robinson & the Miracles.
Robinson was also one of the major songwriters and producers for Motown, penning many hit singles like "The Way You Do The Things You Do", "My Girl", "Since I Lost My Baby" as well as wrote lyrics and music for the Contours such as "First I Look at the Purse", Four Tops' "Still Water" and The Supremes' "Floy Joy".
His last performance with the group was in July 1972 in Washington, D.C. though he wanted to retire from touring to focus on raising his two children with his wife Claudette and on his duties as Motown's vice president, a job he had taken on by the mid-1960s after Esther Gordy Edwards had left the position.
Solo Career

Smokey Robinson released the "Smokey album", in 1973 after a year of retirement whereas his second album, "Pure Smokey", was released but failed to produce hits in 1974.
He then answered his critics the following year with "A Quiet Storm" which was released in 1975 but several albums including "Smokey's Family Robinson", "Deep in My Soul", "Love Breeze" and "Smokin", saw poor promotion and received bad reviews.
After that, he wrote the lyrics that became his first solo top ten Pop single, "Cruisin'" which hit number one in Cash Box and peaked at number four on the Billboard Hot 100 and also became his first solo number one in New Zealand although he released his next album, "Warm Thoughts" in 1980.
Later, he teamed up with fellow Motown label mate Rick James recording the R&B ballad, "Ebony Eyes" and made a comeback with the album, "One Heartbeat" in 1987 and the singles, "Just to See Her" and "One Heartbeat".
As well, Robinson relinquished his position as vice president after Motown was sold off to MCA in 1988 as he left Motown for a deal with SBK Records in 1991 and make a notable cameo appearance in The Temptations 1998 miniseries.
After then, he re-signed with Motown and issued the album, "Intimate", which included the song "Easy to Love" though he once again split ties with Motown in 2003, releasing the gospel album, "Food for the Soul" on Liquid 8 Records in 2004.
He also sang "Colorful World" to the American children's animated series ToddWorld for Discovery Kids, TLC, and Mike Young Productions as Robinson released the standards album, "Timeless Love", in 2006 on Universal Records.
His next album "Smokey & Friends" was released in mid-August 2014 and his first post-Miracles Christmas album, "Christmas Everyday" was released on 10th November 2017.
In April 2017, he visited Fremont-Lopez Elementary School in Stockton, California, where he served as a designated arts mentor under Turnaround Arts.
He starred as a special guest on the Fox network's show Beat Shazam on 31st July 2018 as he also appeared on the song "Make It Better" from Anderson Paak's 2019 album "Ventura".
Recently, Robinson goes viral for mispronouncing Hanukkah as Chanooka. "I have no idea what chanooka is, but happy chanooka," Motown legend says after being paid to record a video greeting for someone's mother. "I have no idea what chanooka is, but happy chanooka, because they said so," Robinson says in the video, referencing the request from Jacobson and his brother. Anyway, god bless you babe, and enjoy chanooka." Robinson adds at the end.
Awards and Achievements of Smokey Robinson

Grammy Award for Best Male R&B Vocal Performance.
Heritage Award
Society of Singers Lifetime Achievement Award
Golden Plate Award of the American Academy of Achievement
Personal Life of Smokey Robinson
Reflecting on Smokey Robinson's personal life, he is a married guy. He tied a knot with a fellow Miracles member, Claudette Rogers, in 1959. The couple had two children: A son, Berry Robinson who was born in 1968, and Tamla Robinson who was born in 1971. As well, he had a son named Trey (born 1984) with another woman during his marriage to Claudette. But, Robinson's and Claudette's relationship was not long-lasting, Smokey filed for legal separation and later filed for divorce after he admitted to having fathered a child with a woman other than his wife. The divorce was finalized in 1986. The Robinsons had also separated in 1974; during that separation, Robinson engaged in an extramarital affair that inspired the song "The Agony & The Ecstasy". Then, he was married to Frances Gladney in May 2002. The couple's relationship is exceptional till now and hopes it will remain as same as in the future too. Furthermore, talking about his sexual orientation, he is straight.
Source: @zimbio
Net Worth of Smokey Robinson

Moving towards Smokey Robinson's net worth, he has a worth of around $150 million as of 2020 whereas he has also a fine amount of salary too which is also in millions of dollars per year. Smokey earns $43,379 per day and he has earned a fine amount of money from his career as his major source of income is from his singing career. He has not done any endorsement work yet. He has accomplished heights in his career that normally takes an individual a lifetime to achieve and he is happy and satisfied with it.
Body Measurement of Smokey Robinson

The height of a handsome singer, Smokey Robinson is around 5 feet 10.5 inches whereas his body weight is around 82 kg. He has unarguably accomplished a decent height career-wise. Robinson has not eaten red meat since 1972. He practices Transcendental Meditation. He is notable for having golden green eyes, which he believes were passed down from his French great-grandmother. He has black hair though his body build type is average.