About Talib Kweli
Talib Kweli Greene shortly named as Talib Kweli is a famous rapper, entrepreneur, as well as activist from the USA who came to attention after collaborating with Mos Def and by forming the hip hop duo, "Black Star". Together, they released only one album 1998's "Mos Def & Talib Kweli Are Black Star". In the year 2011, he founded his own record label, Javotti Media. He is also known for his strong political views and activism, including on the topics of racial stereotypes and police brutality. He has released 8 solo albums till now in which "Quality" was his debut solo album released in 2002. His most recent solo album is titled "Radio Silence", which was released in the year 2017. He was nominated for the BET hip-hop awards for his song State of Grace in 2014. Talib Kweli has more than 900K followers on his Instagram account under the name talibkweli. Whereas his official Twitter account was suspended "after repeated violations of the Twitter rule".
Recent in the news, Talib Kweli was permanently suspended from Twitter last week after what the service has described as "repeated violations" of its rules of conduct. Kweli announced on July 23 that he would be leaving the often quarrelsome social media platform for "greener pastures" and moving to the membership-based platform Patreon. "Now most of my exchanges will always be with real fans who invest in me," he wrote. "I spent 11 years there, all great times. I exposed a lot of bigots and trolls and made a lot of wonderful friends." abandoned Twitter after being suspended on July 23 following unspecified violations of the platform's rules after he reportedly spent "two weeks in mentions of Black women who characterized his behavior as harassment." The primary target of his tweets, the site reported, was a 24-year-old student activist named Maya Moody, "who became Kweli's obsession after a discussion about colorism in hip-hop went left." A Twitter spokesperson confirmed, "The account has been permanently suspended after repeated violations of the Twitter rules. Twitter's purpose is to serve the public conversation. Violence, harassment, and other similar types of behavior discourage people from expressing themselves and ultimately diminish the value of global public conversation. Our rules are to ensure all people can participate in the public conversation freely and safely."
Talib Kweli is famous for being an American rapper, entrepreneur, and activist. He is best known for collaborating with Mos Def who belongs from Brooklyn to form the popular group known as the "Black Star". Не hаѕ gаіnеd ѕuссеѕѕ whіlе реrfоrmіng ѕоlо асtѕ аnd hе hаѕ wоrkеd wіth fаmоuѕ muѕіс реrѕоnаlіtіеѕ lіkе Јuѕt Вlаzе, Рhаrrеll Wіllіаmѕ, аnd Kаnуе Wеѕt.
Source: @se7en.ws
On 3rd October 1975, Talib Kweli was born with the birth name/real name of Talib Kweli Greene in Brooklyn, New York City, New York, the USA. He belongs to American nationality and his ethnicity is African-American. He was born to his parents; Perry Greene (father) and Brenda Greene (mother). His mother is an English professor at Medgar Evers College of the City University of New York, and his father is an administrator at Adelphi University. He also has a sibling; a younger brother named Jamal Greene. His brother is a professor of constitutional law at Columbia Law School, a graduate of Yale Law School, and former clerk to Justice John Paul Stevens on the Supreme Court. As per his educational background, he attended Cheshire Academy and Brooklyn Technical High School. Following his high school graduation, he studied experimental theater at New York University. As of 2019, he celebrated his 44th birthday. His Zodiac sign is Libra and his religion is Christian.
Talib Kweli is a very handsome person with an attractive body build. His body build is average. He stands at a height of 1.7 m. He has a bodyweight of 70 kg. His eye color is dark brown. His hair color is black. Overall, he has got a healthy body with a charming smile.
Talib Kweli Singing Career
Regarding his early career, Talib Kweli made his debut in the year 1997, with featured five appearances on "Doom", an album by Cincinnati, Ohio group Mood.
After that, he reconnected with Mos Def and formed Black Star.
After that, he brought along Hi-Tek to produce their only album, 1998's "Mos Def & Talib Kweli Are Black Star" which was released amidst a late '90s renaissance of conscious, Afrocentric hip hop, was hailed by critics and achieved modest mainstream success.
He along with Hi-Tek continued their Reflection Eternal partnership on the 2000 album "Train of Thought" which was recorded at Electric Lady Studios.
Later, he along with Mos Def released an EP, "Hip Hop for Respect" in the year 2000 which was against police brutality, specifically the case of Amadou Diallo, who was shot 41 times by four police officers on 4th February 1999.
In the year 2001, he and Mos Def contributed to the "Red Hot+Indigo" compilation album in 2001 which was created by Red Hot Organization.
Kweli released his solo studio album, "Quality" in the year 2002. The album peaked at No. 21 on the US Billboard 200 and at No. 6 on the R&B/Hip-Hop Albums Chart.
He was also featured on Kanye West's "Get 'Em High" off of West's debut album "The College Dropout" in February 2004.
He has also made a total of three performances on "Chappelle's Show".
He also appeared on a Dilated Peoples song called "Live on Stage".
He released his second solo album, "The Beautiful Struggle" in November 2004. The album debuted at No. 14 in the Billboard Hot 100.
He also released a mixtape, "Right About Now: The Official Sucka Free Mix CD" under Blacksmith Records in the year 2005.
He then signed with Warner Bros. Records for Blacksmith Records in the year 2006
He was also featured in a commercial for the NCAA's Big Ten Conference, rapping about the league's basketball teams in January.
He then provided the voice of the protagonist in the graffiti-themed video game "Marc Eckō's Getting Up: Contents Under Pressure" in February 2006.
He then released nine songs on 31st December 2006 which he recorded with underground producer Madlib for free download in conjunction with the web site for "Stones Throw Records", the label to which Madlib is signed.
He then released his third solo studio album, "Eardrum" in August 2007 which debuted at No. 2 on the Billboard 200.
He also released a mixtape, entitled "Focus" in the year 2007.
He also released his "Hostile Gospel" video which appeared as the "New Joint of the Day" on BET's 106 & Park in March.
After then, Kweli and DJ Hi-Tek released a second Reflection Eternal album, "Revolutions Per Minute" on 18th May 2010.
His fourth solo album, "Gutter Rainbows" which was the first to be released by newly formed Javotti Media.
He founded Javotti Media, an independent label in 2011 which signed artists include Cory Mo, Space Invadaz (Speed Charles Walton III and Donte the Gr8 of MOOD), Jessica Care Moore, K'Valentine and Brazilian MC Niko Is.
Moreover, he featured on the soundtrack for the film Beat the World with the song "Infinite Love" in 2011.
His fifth solo album, "Prisoner of Conscious" was released which debuted at number 48 on the Billboard 200 chart.
He later released his sixth, seventh, and eighth solo album, "Gravitas", "Fuck the Money", and "Radio Silence" in 2013, 2015, and 2017.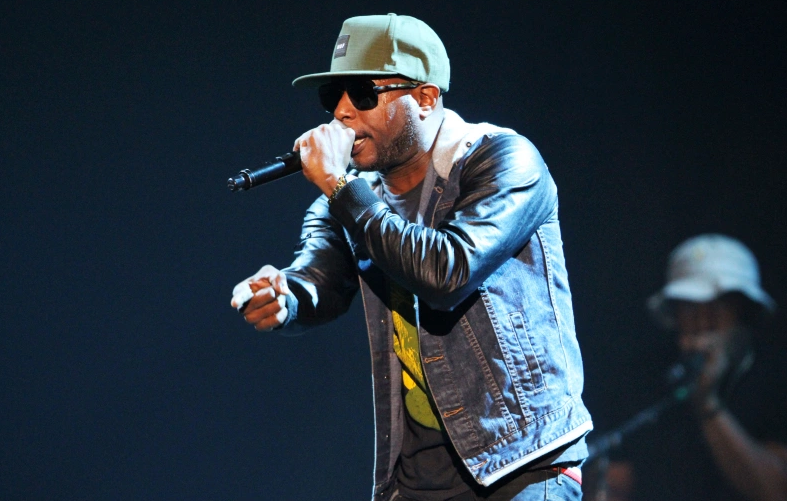 Source: @presstelegram
He also released a compilation mixtape with to promote Javotti Media's developing artists, "Awful People Are Great at Parties".
The year 2017 saw two releases from Kweli; "The Seven", a joint effort with Styles P of The Lox in April, and his eighth solo album, "Radio Silence" in November.
Beside this,
Talib is known for his strong political views and activism, including on the topics of racial stereotypes and police brutality.
He is an advocate on behalf of political prisoners and a supporter of community organizations like the Malcolm X Grassroots Movement.
In 2018, he attacked President Trump's border wall plans by comparing them to the building of the Berlin Wall, which he mistakenly claimed was built by Nazis.
He also visited the Occupy Wall Street camp in October 2011 to show support for the protestors.
He spoke at a rally at the city hall to urge the NYPD police to end their stop-and-frisk policy on 1st October 2012.
In 2015, he held two concerts to mark the one year anniversary of Michael Brown's death.
Solo albums of Talib Kweli
Quality (2002)
The Beautiful Struggle (2004)
Eardrum (2007)
Gutter Rainbows (2011)
Prisoner of Conscious (2013)
Gravitas (2013)
Fuck the Money (2015)
Radio Silence (2017)
Incidents of Talib Kweli
On 6th July 2020, a 24-year-old Black woman Twitter user retweeted a tweet with the names of several Black rappers including Kweli, and included her own original tweet that noted that almost all of them were married to light-skinned women. Due to this, he tweeted at her hundreds of times for over two weeks and stated that he would tweet her for the next 13 years. She also posted a statement that her goal had been to point out colorism and that she had received death threats due to Kweli's constant tweets. He announced on his Instagram that he was leaving Twitter "for the green pastures of Patreon" on 23rd July.
Talib Kweli's Personal Life
Reflecting on the marital status of Talib Kweli, he is a married man. He is married to his beautiful wife, DJ Eque. The couple got married in the year 2009. The duo does not have any kids till now whereas he has two children/kids named Amani Fela Greene, and Diani Eshe Greene from his past relationship with Darcel Turner. In 2010, he and his wife were reportedly kicked out of Club SNAP in New York City in 2010 for physically fighting each other. He was alleged in 2020 that he slept with adult actress, Sara Jay. Despite this, the duo is enjoying their life a lot without any disturbances. He is loyal towards his wife and they both support each other at hard times. His sexual orientation is straight and he is not gay.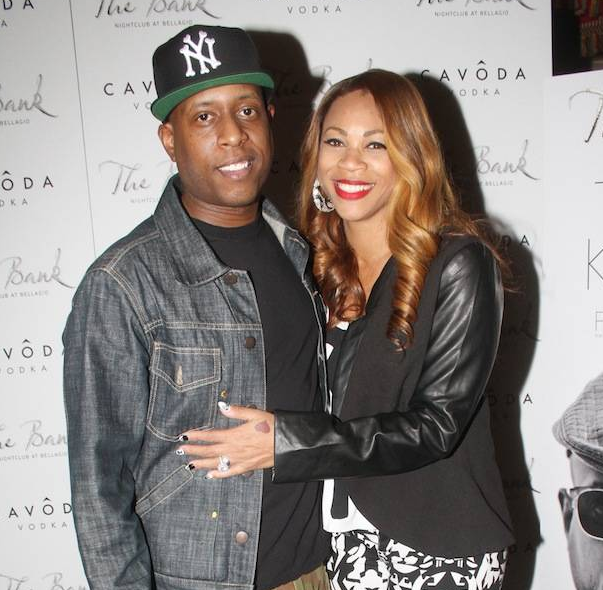 Source: @hauteliving
Talib Kweli Net Worth
Talib Kweli is an American rapper, entrepreneur, and activist. He has accumulated a huge amount of money from his singing career. He has worked on several musical projects and has his record label, Javotti Media. As of 2020, the net worth Talib Kweli is estimated to have $4 Million. His major source of earning comes from the music industry which includes hit songs, album sales, tickets, concerts, and more. Till now, the singer has released 8 solo albums, and many mixtapes as well as collaborative albums. At present, he is receiving a considerable amount of salary from his present work. He is satisfied with his earnings.