Tamati Coffey is a New Zealander broadcaster and politician. He is best known for presenting popular television programs such as "What Now", "Breakfast", and "New Zealand's Got Talent". He is famous for achieving success as a contestant on season 5 of "Dancing with the Stars", winning the series final in 2009 with his partner Samantha Hitchcock. Joining the New Zealand Labour Party, he became a Member of Parliament in 2017. Although he initially declared his intention to retire from Parliament in March 2023, he later became the candidate for East Coast, replacing Kiri Allan, and will be ranked 36th on the party's list for the upcoming election.
Tamati Coffey's Childhood and Family Bond
Tamati Coffey was born on September 19, 1979, in Lower Hutt, New Zealand, and holds New Zealand nationality with New Zealander-White ethnicity. His birth name is Tamati Gerald Coffey. He is the son of his father, Gerald (Ngāti Porou, Ngāti Awa), and his mother, Rangi (Ngāti Whakaue, Tūhourangi, Ngāti Tūwharetoa). He spent his early childhood with his two older sisters namely Awhina and Lisa. Growing up in Lower Hutt, Coffey's parents, who worked in factories, encouraged his education. In 2022, he celebrated his 43rd birthday.
Tamati received his education at Onslow College. He became the first in his family to not only complete high school but also attend university. In 2003, he graduated with an honors degree in political science from the University of Auckland. During his time at the university, he held the position of president of the Māori Students Association.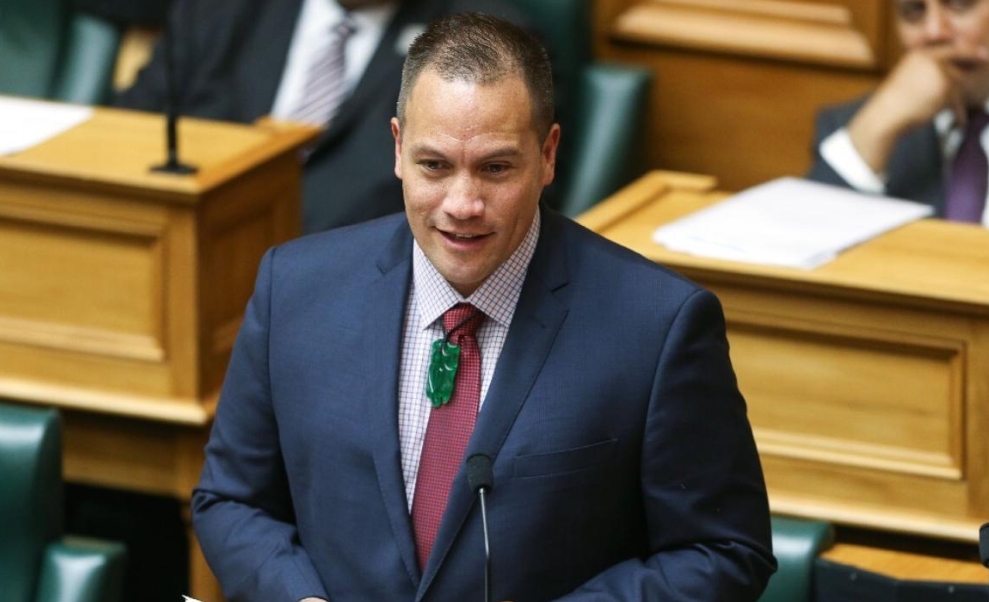 Tamati Coffey's Career Highlights in a Nutshell
TV Career
Tamati Coffey began his television career as a presenter on the beloved children's weekend program "What Now" in 2004, working alongside Carolyn Taylor, Virginie LeBrun, and Vicki Lin.
After his successful stint with "What Now" until August 2007, he made a transition to the weekday morning news show "Breakfast" as the first dedicated roving weather presenter.
In 2009, while still on "Breakfast," Coffey participated in and emerged victorious in season 5 of "Dancing with the Stars," supporting the charity Rainbow Youth.
In 2011, he embarked on a captivating journey to Oman for the TVNZ series "Intrepid Journeys." Coffey went on to host "New Zealand's Got Talent" in 2012 and 2013 and later filled in as a presenter for the current affairs program "Seven Sharp" in late 2013.
He continued to contribute to the TV industry with his show "Moving Out with Tāmati" in 2017 and as a guest on the series "Sunday" in 2019.
Political Career
Tamati Coffey is an active member of the New Zealand Labour Party and joined the party out of dissatisfaction with the Māori Party's support for the Fifth National Government and in admiration of Labour's record on gay rights.
In 2014, he contested the Rotorua electorate and was placed 30th on the Labour list but narrowly lost to the National Party incumbent.
However, in 2017, he won the Waiariki Māori electorate, defeating the Māori Party leader.
In the 2020 election, he lost the Waiariki electorate but was re-elected to Parliament on the Labour Party list.
He initially announced his retirement from Parliament in 2023 but later became the new candidate for East Coast, ranked 36th on the list for the upcoming election.
Business Career
Following the 2014 election, Tamati Coffey chose not to pursue a new broadcasting role with TVNZ and instead ventured into business, opening a bar named Ponsonby Road in Rotorua's Eat Street alongside his partner Tim Smith.
The bar aimed to bring the ambiance of Ponsonby in Auckland to Rotorua and quickly became a popular nightlife destination.
In 2018, they expanded their business by acquiring a neighboring restaurant, rebranding it as the Kiwi-style restaurant Our House. Both establishments became accredited living wage employers.
However, in 2021, Ponsonby Rd underwent a rebranding as Rotorua International, but unfortunately, it did not prove financially viable. As a result, both Eat Street businesses were sold in December 2022.
Tamati Coffey Partner & Children
Tamati Coffey is a married man. He tied the knot to his long-term boyfriend-turned-husband/partner, Tim Smith, a former music teacher from northern England. The couple got engaged on February 16, 2011, and later had a civil union on December 29, 2011. They have two children born through surrogacy in 2019 and 2023. Due to New Zealand's surrogacy laws, the couple had to go through a legal adoption process with the surrogate mother. Coffey publicly came out as gay during a 2009 interview with Woman's Weekly. Currently, they are leading a happy family life together.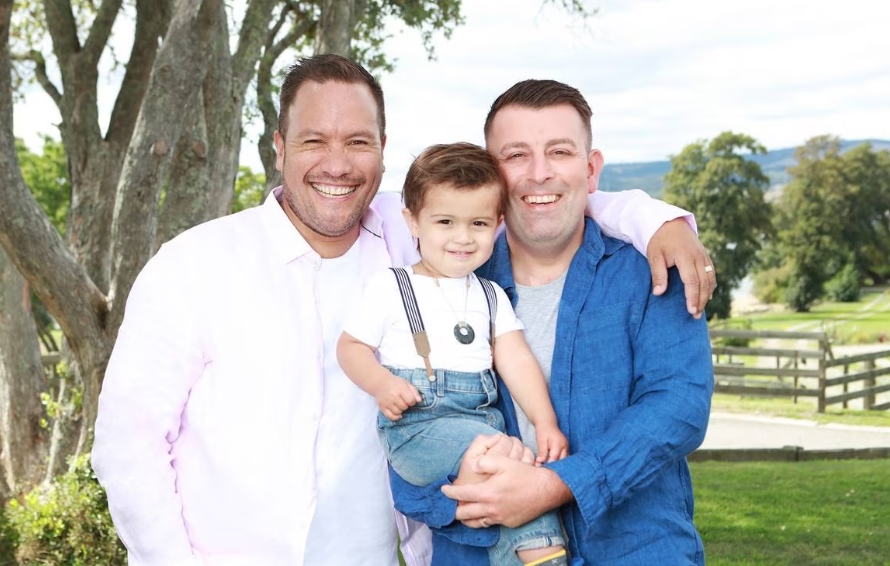 Tamati Coffey's Financial Fortunes: Net Worth and Salary Revealed
Tamati Coffey, a successful broadcaster and politician, has accumulated an estimated net worth of $5 million as of 2023. With a lucrative annual salary in the thousands of dollars, he derives his income from his political career and involvement in the entertainment industry. Enjoying the fruits of his success, he resides in his own lavish mansion, embracing a luxurious lifestyle.