About Ted Wheeler
Edward Tevis Wheeler, popularly known as Ted Wheeler is an American politician. He is best known as the 53rd Mayor of Portland, Oregon. He has been Mayor of Portland, Oregon since 2017. He is running for Mayor of Portland for the second term in 2020. He is a Democratic Party politician who was formerly a registered Republican until 2001. He has been described as a moderate Democrat. Prior to his Mayoral position, he served as the Oregon State Treasurer from 2010 to 2016.
Wheeler was born on 31 August 1962. His birth name is Edward Tevis Wheeler. His birth place is in Portland, Oregon in the United States. He holds an American nationality. He was born to father, Sam Wheeler, and mother, Leslie Wheeler. He is s sixth-generation Oregonian. He was born to a family with roots in the Oregon timber industry. His father established the Wheeler company in 1912, which was later merged to several other companies to form Willamette Industries, a Fortune 500 lumber company. He served as its executive vice president. He has three siblings: Tom Wheeler, John Wheeler, Chuck Wheeler. He belongs to white ethnicity.
Regarding his educational background, he attended Portland Public Schools. Later, he graduated from Lincoln High School. Following high school graduation, he attended Stanford University. He received his bachelor's degree in economics from Stanford in 1985. He earned an MBA from Columbia University. He then attended Harvard University, where he obtained his Master's Degree in public policy.
He attends Trinity Episcopal Cathedral.
He has an average height and average body weight. His sexual orientation is straight. He has a slim body build. His eye color is brown and his hair color is blonde.
Ted Wheeler Career
After completing his master's degree, he worked for several financial services companies. He worked for the Bank of America and Copper Mountain Trust.
Wheeler's political career started when he won the chair of the Multnomah County Board of Commissioners defeating incumbent chair Diane Linn in 2006. He took office in January 2007.
As the chair of the Multnomah County Board of Commissioners, he fought to preserve social safety net programs. He also fought to eliminate hidden fees from state-issued debit cards.
A $16 million loss in Oregon Common School Fund and Oregon Public Employees Retirement Fund investments led Wheeler to co-file a class-filed lawsuit with Attorney General Ellen Rosenblum to recover money after firms misled investors.
He focused on building, preserving, and updating public space and infrastructure including new libraries in Kenton and Troutdale, new East County Courthouse in Multnomah County, and repairment of the Sellwood Bridge.
Portland became Oregon's first municipality to "Ban the Box". It reduced employment discrimination against residents with a criminal record by removing the criminal history checkbox on forms.
Following the death of incumbent Oregon State Treasurer Ben Westlund due to lung cancer on 7 March 2010, Wheeler was appointed to the Oregon Treasurer by Governor Ted Kulongoski on 9 March 2010.
He defeated Republican Chris Telfer, Progressive Walt Brown, and Michael Marsh of the Constitution Party in November special election for the rest of Westlund's term.
Wheeler was re-elected to a second full term in 2012.
He was also the chair of the Oregon Retirement Savings Task Force. It helps Portland residents save for retirement which grew Oregon's pension fund to more than $72 billion, which was one of the country's five strongest state pension funds.
In May 2015, Wheeler won the Mayor of Portland receiving 54% of the vote. He was elected to the Mayor of Portland and took the office in January 2017.
He assigned to himself the Portland Police Bureau, the Portland Development Commission, and the Portland Housing Bureau among others.
He requested in August 2019 that Governor Kate Brown keep the National Guard ready to respond in anticipation of a potentially explosive stand-off between far-right groups and Antifa demonstrators. However, his request was denied.
He was criticized for using excessive force and imposing curfew during the Black Lives Matter protests. He earned the nickname, Tear Gas Teddy.
He also requested to deploy the Oregon National Guard in response to protest but Oregon governor Kate Brown refused.
Wheeler joined the protestors on 22 July 2020 but was booed by the protestors. He was caught in tear gas released by federal agents. The protests were declared a riot.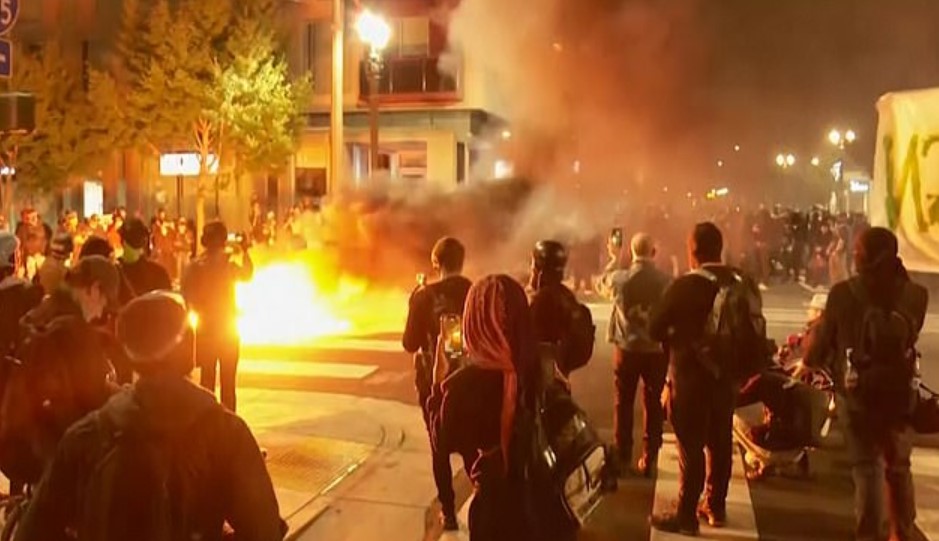 Source: @dailymail
Protestors gathered outside Wheeler's Pearl District condo on 31 August 2020 to celebrate his birthday by demanding his resignation as the Mayor, which eventually escalated and police declared the protest a riot.
He told the press on 2 September 2020 that he was leaving his apartment building for safety concerns.
He is pro-choice and advocates access to abortion. He has donated to and raised funds for Planned Parenthood.
He supported the City of Portland's ban on expanding fossil fuel infrastructure.
He came out publicly against the green energy initiative in 2018 that sought to train people of color for clean energy jobs and invest in green energy projects in marginalized neighborhoods in Portland, due to taxation method, which later passed by a wide margin.
He advocates for increased gun control and supports requiring rigorous background checks for people attempting to buy guns.
He won the Basic Rights Oregon's Fighting Spirit Award in 2008 following his executive order in 2007 enacting full healthcare benefits for transgender workers.
He supports same-sex marriage. He signed and supported the 2013 Oregon United for Marriage initiative.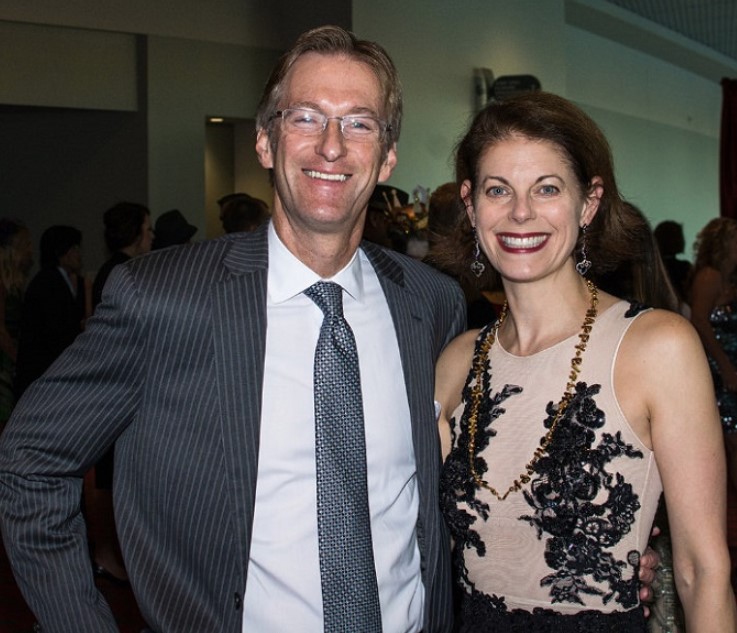 Source: @celebpie
Ted Wheeler's Wife
The 53rd Mayor of Portland Ted Wheeler is a divorced man. He was previously married to Katrina Maley Wheeler. They got married in 2005. The couple has a daughter. They lived in Southwest Portland. The couple got divorced in 2020. Following his divorce, he moved into an apartment in Northwest Portland.
He summited the world's tallest mountain, Mout Everest in 2002.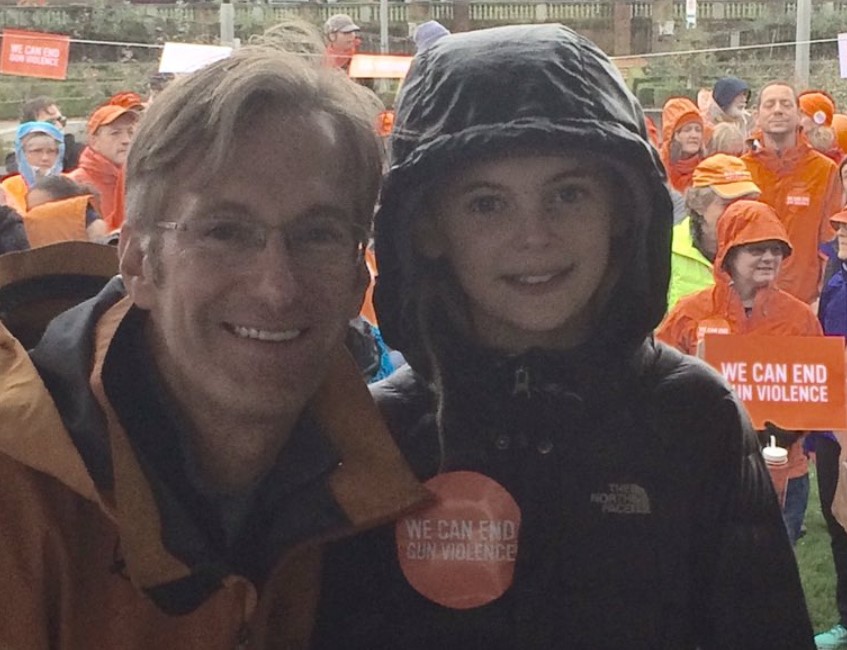 Source: @twitter
Ted Wheeler Net Worth
Ted Wheeler is the 53rd Mayor of Portland, Oregon. As a government official, he is certainly paid a handsome salary. Prior to his Mayoral position, he worked as Oregon State Treasurer from 2010 to 2016. Prior to his political career, he is a former executive in the financial industry. He has also worked for several different financial services companies including Bank of America and Copper Mountain Trust. His net worth is estimated at $1.5 million.