Trista Sutter was the runner-up on season 1 of The Bachelor before becoming the star of the first season of its companion show, The Bachelorette. Sutter has also appeared on Dancing with the Stars and Fear Factor. She is a wife of "The Bachelorette" first season winner Ryan Sutter. Her wedding ceremony with Ryan Sutter was broadcast as the finale of a three-episode special called Trista & Ryan's Wedding in the Reality TV show "The Bachelorette" which was viewed by over 26 million viewers.
Famous for
She is well-known as the "Godmother" of The Bachelorette.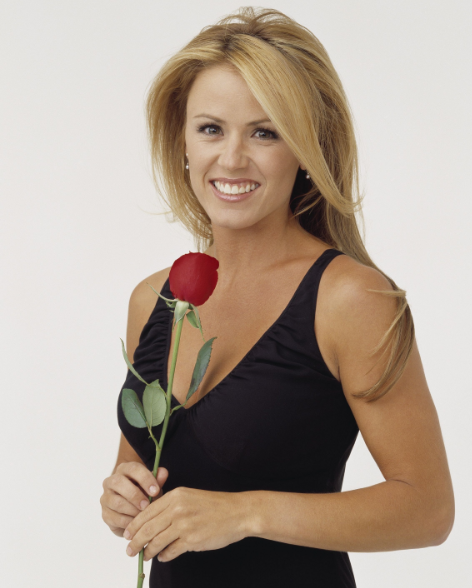 Source: @cosmopolitan.com
Early Life of Trista Sutter
Trista Sutter was born on October 28, 1972, in Indianapolis, Indiana, the USA as Trista Nicole Sutter. She holds American Nationality and belongs to white ethnicity. Her birth sign is Scorpio. Her father's name is Stan Rehn and her mother's name is Roseanne Rehn. She was born in a Middle-Class Family. Her parents moved to Missouri from Indiana when she was still a baby and She was raised there. From her childhood, she was interested and wanted to be in the Glamour world. Trista graduated from Indiana University with a bachelor of degree in exercise science and later graduated from the University with a Master's Degree in Physical Therapy.
Career of Trista Sutter
Before participating in The Bachelor, an American dating and relationship reality television series, She started her career as a Dancer and used to work as a Miami Heat Dancer or Cheer girl in the early 2000s. She became popular and get the public attention after appearing as a contestant on season 1 of ABC's "The Bachelor" and finished as a runner-up.
After her appearance on The Bachelor, Rehn was selected to be featured in the gender-reversed spin-off, The Bachelorette. She chose Ryan Sutter as the winner, and the couple was married on December 6, 2003. They were paid US$1 million by ABC for affording the network the right to televise their wedding ceremony, which was broadcast as the finale of a three-episode special called Trista & Ryan's Wedding.
Rehn appeared opposite actor Jason Alexander in a KFC commercial. She also has appeared in country music singer Brad Paisley's music video "Celebrity" in 2003 with Alexander, Little Jimmy Dickens, and William Shatner.
In 2005 she made a guest appearance on an episode of NBC's Fear Factor, cheering on Ryan Sutter, her husband, who was a contestant.
Sutter was a contestant on season one of the television show Dancing with the Stars.
On June 10, 2011, she along with her husband appeared in a Hands-Only CPR PSA campaign from the American Heart Association and the Ad Council.
In 2014, they appeared on the program Marriage Boot Camp: Reality Stars.
In 2015, she along with her husband Ryan participated in Bachelor Fan Favorites Week on Who Wants to Be a Millionaire.
In the same year, the couples also appeared in a pilot for Rocky Mountain Reno, a home renovation show.
From 2015 to 2020, She has also appeared as a guest in different seasons of The Bachelor and The Bachelorette.
Achievement and Awards of Trista Sutter
She finished runner-up on season 1 of ABC's The Bachelor.
Personal Life of Trista Sutter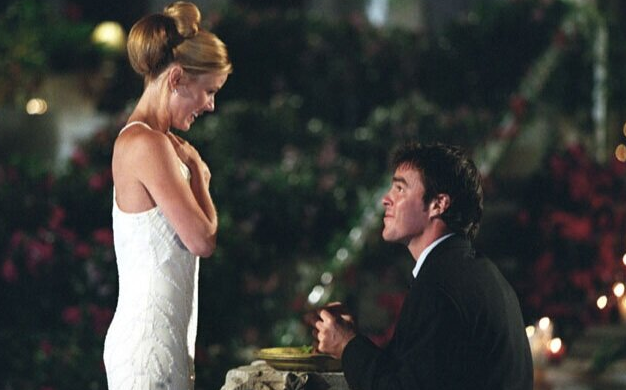 Source: @bachelornation.com
At the time of writing, Trista Sutter is a married woman. Her husband's name is Ryan Sutter. The couples first met when both were participating at "The Bachelorette". The couple gets married on December 6, 2003, at "The Lodge" luxury resort in Rancho Mirage, California after She chose Ryan Sutter as the winner of that reality show. They welcome their son Maxwell Alston in July 2007 and daughter Blakesley Grace in April 2009. Trista and Ryan are proud of how many years they've been together, and they credit all the work they've put in. In December 2018, the pair celebrated their 15th wedding anniversary and they posted sweet messages about it on Instagram. Ryan was a firefighter when he competed on Trista's season, but he recently left that line of work. According to Instagram, he just started a new job at Vail Custom Builders, and he posted about leaving the fire service after all those years.
Body Measurement of Trista Sutter
Trista Sutter is a beautiful woman with slim and HourGlass like body figure. She is 5 feet 2 inches tall and weighs 50 kg. Her bust size is 32 inches, waist is 28 inch and Hip size is 32 inches. Her hair color is Light Brown and her eye color is Hazel.
Net worth of Trista Sutter
As of 2020, the net worth of Trista Sutter is estimated to be 2.5 million US dollars while her salary is under review. She earns her fortune from participating in reality TV shows and as a Dancer. She currently resides in Eagle County, Colorado, the USA with her husband and two children.