About Van Hunt
An American singer, songwriter, multi-instrumentalist, and record producer Van Hunt came to the limelight with his debut album "Van Hunt" (2004). He has released multiple albums including "Popular", "What Were You Hoping For?", and "On the Jungle Floor". He plays guitar, saxophone, drums, and the keyboard. He began playing the drums when he was just seven years old. He is the recipient of numerous awards including the Grammy Award for "Best R&B Performance by a Duo or Group with Vocals" that he won for having appeared on the tribute version of the "Sly & the Family Stone" single "Family Affair" in 2006. He had taken up drums when he was 7 years old only and had proved to be good at it. He self-released the compilation album "Use in Case of Emergency" in 2009. He began learning to play the saxophone at the age of 8, adding bass and keyboards later. The last instrument he learned to play was the guitar, having gone on to play it for a rock band named Royalty.
Being an American singer, songwriter.
For his debut album, "Van Hunt".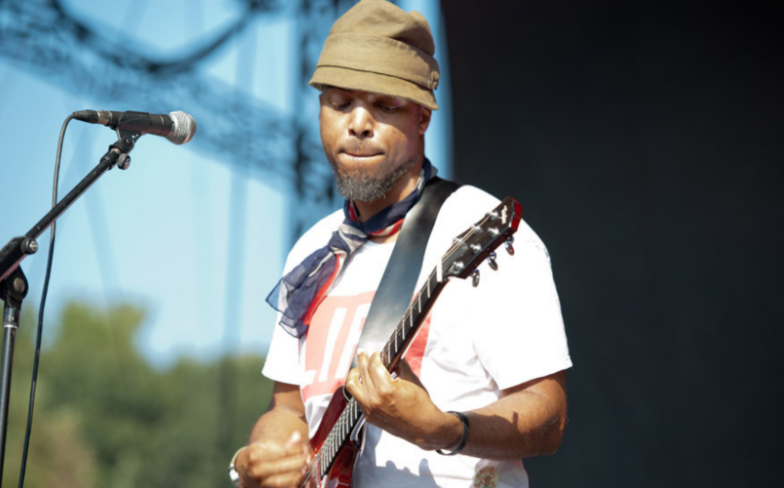 Source: @celebrityaccess
Early Life of Van Hunt
On 8th March 1970, Van Hunt opened his eyes for the first time in Dayton, Ohio, United States. He holds an American nationality and African-American ethnicity. Analogously, he is from Christianity religion. Pisces is his star sign and black is his race. He happily celebrates his birthday on 8th March of every year and he had celebrated his 50th birthday as of 2020. His father, Van Hunt, Sr., was a friend of Ohio Players drummer Jimmy "Diamond" Williams whereas his mother's details are unknown. He enrolled in Morehouse College in Atlanta, Georgia in 1996 where he began to study English, but soon dropped out after deciding to produce demos for rappers instead.
Van Hunt Music Career
Van Hunt kicks off his singing career by writing and co-producing the song "Hopeless" for singer Dionne Farris, formerly of Arrested Development, and joined her band on guitar and keyboards as well as co-wrote several songs with Rahsaan Patterson on his album "Love in Stereo" (1999).
In 2000, he recorded much of the songs from his debut album though he launched his first album, "Van Hunt" in February 2004 and later released his second album "On the Jungle Floor" in 2006.
As well, he launched the 4 track digital EP, "The Popular Machine", on 7th August 2007 and also announced a full-length album, "Popular", to be released on Blue Note Records on 15th January 2008 but Blue Note announced that they would not be releasing the album and that Hunt and the label mutually agreed to part ways whereas "Popular" finally saw an official release on all online distributors 10 years after it was shelved in August 2017.
He was recording a fourth album as of June 2008 though he released "Use in Case of Emergency" which was recorded between 1997 and 2005, through his Web site in May 2009.
In July 2009, he told "The Atlanta Journal-Constitution" that he plans to release one more album and tour once more, but does not know what his plans are after that.
Later, he took to his Twitter to announce the release of his first song in 3 years whereas song, "June" was released on 15th June at midnight via Mike Ragogna of The Huffington Post along with the announcement of the title of his forthcoming album "(What were you hoping for?)" and its release date.
He announced in March 2015, the title of his album as "The Fun Rises", "the Fun Sets", due for release on 5th May 2015 as well as previewed the release of the new album with the new single "Vega (Stripes On)", which was available for release via iTunes and Amazon and followed this up with another single, "Old Hat". The album was also charted at #31 on the US Billboard Top R&B/Hip-Hop Albums.
Awards Achievements of Van Hunt
Van Hunt is a well-recognized singer in America. He has been nominated for several awards like Grammy Award nomination for Best Urban/Alternative Performance for "Dust" in 2005 whereas he has won the Grammy Award for Best R&B Performance by a Duo Or Group With Vocals for "Family Affair" in 2006. And with his hard work, he can gain many more awards in the coming days though he is the most hardworking singer too.
Personal Life of Van Hunt
Reflecting on Van Hunt's personal life, he is not a married guy. But regarding his relationship status, he is dating actress Halle Berry. He had hinted at a romance with her in late August via an Instagram image, while she seemed to confirm their relationship by dropping a photograph on her Instagram account in September 2020. There's much love between the two. There is a greater possibility of his marriage after all he seems happy in his relationship with his girlfriend. Van is not only a singer but, also the father of a son from a previous relationship. Furthermore, talking about his sexual orientation, he is straight.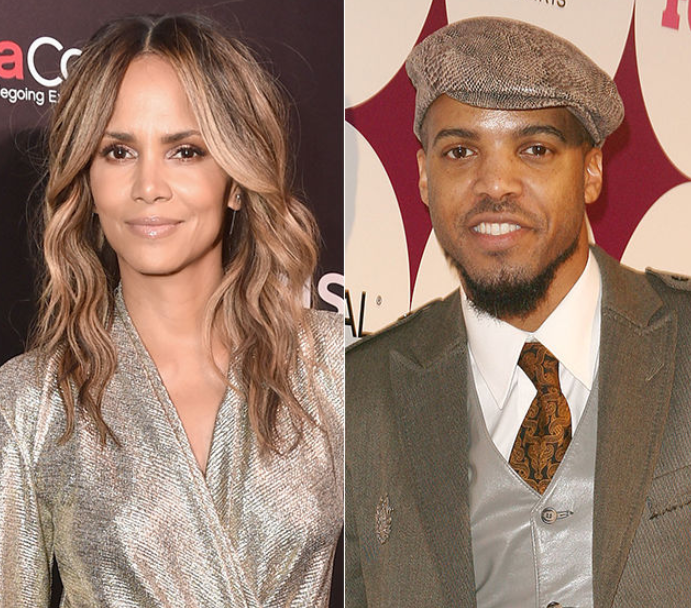 Source: @extratv
Everything You Need To Know About Halle Berry
Net Worth of Van Hunt
Moving towards Van Hunt's net worth, his worth is around $18 million as of 2020 whereas he has also a handsome amount of salary too which is also in millions of dollars per year. He has established himself an identity already. Like many people of today's, he's also superbly ambitious and continues to work even harder to reach his set objectives. He knows his job and does it to the best of his ability. He has also successfully established himself as one of the fashionable singers in the industry. In addition, his main source of income is from singing career though he has not done any endorsement work yet.
Body Measurement of Van Hunt
Handsome singer, Van Hunt stands at a perfect height of 5 ft 9 in or 175 cm whereas his body weight is around 76 kg or 167.5 lbs and body build type is average. He has maintained his shape over the years with regular exercise it seems. Blessed with great height and physique, he still carries the aura to rock the shirtless avatar. He has made some loyal fans and admirers over the years. Furthermore, he has brown eyes and salt-and-pepper hair color. His beard and mustache as well as fuller lips are the distinctive features that have attracted a lot of people towards him.