About Winston Groom
An American novelist and non-fiction writer, Winston Francis Groom Jr. was professionally known as Winston Groom. He was best known for his 1986 novel "Forrest Gump", which was adapted into the popular 1994 film "Forrest Gump" directed by Robert Zemeckis. The film was considered a cultural phenomenon and won six Academy Awards. He was also well known for such nonfiction historical works as "Kearny's March: The Epic Creation of the American West", 1846-1847. Previously, he served in the U.S. Army during the Vietnam War and later worked as a reporter for the "Washington Star". He published a sequel, "Gump and Co.", in 1995 as well as wrote numerous non-fiction works, on diverse subjects including the American Civil War and World War I. He has also written many novels such as Gone the Sun, Such a Pretty, Pretty Girl, and many others. But, sadly, he passed away on 17th September 2020 at the age of 77.
Cause of Death

Winston Groom, a Southern writer who found a measure of belated celebrity when his 1986 novel, "Forrest Gump," was made into the 1994 Oscar-winning film starring Tom Hanks, died on Thursday at his home in Fairhope, Ala on 17th September 2020 at the age of 77. He died in his sleep, most likely from a heart attack, his stepson Frederick Helmsing said.
Famous For

Being an American novelist and non-fiction writer.
For his 1986 novel, "Forrest Gump".
Source: @deadline
Early Life of Winston Groom

On 23rd March 1943, Winston Groom took birth with the name of Winston Francis Groom Jr. in Washington, D.C., U.S. He was from American nationality whereas his ethnicity was American-white. Similarly, he was from Christianity religion. Aries was his zodiac sign and white was his race. He used to celebrate his birthday on 23rd March of every year and he had celebrated his 77th birthday as of 2020. He was the son of Ruth (Knudsen) and Winston Francis Groom. Groom went to University Military School (now known as UMS-Wright Preparatory School), and also went to the University of Alabama, where he became a member of Delta Tau Delta International Fraternity and the Army ROTC, graduating in 1965. He served in the United States Army from 1965 to 1967, including a tour of duty in the Vietnam War (from 1966 to 1967).
Career of Winston Groom

Winston Groom commenced his novelist career from the "Washington Star" (newspaper), where he worked as a reporter.
Then, he published his novel "Better Times Than These" in 1978 and again launched his next novel "As Summers Die" in 1980.
After then, he launched another book "Conversations with the Enemy" in 1982, which was a Pulitzer Prize for General Non-Fiction finalist in 1984.
Subsequently, he kicks off to work on the novel "Forrest Gump" which was launched in 1986. The novel was also adapted into a 1994 film of the same name starring Tom Hanks in the title role of Forrest Gump.
The film propelled the novel to best-seller status, and it sold 1.7 million copies worldwide.

In addition, he introduced his latest history book, "Kearny's March: The Epic Creation of the American West, 1846-1847" in November 2011.
His first novel in nearly 20 years, "El Paso" was launched in 2016.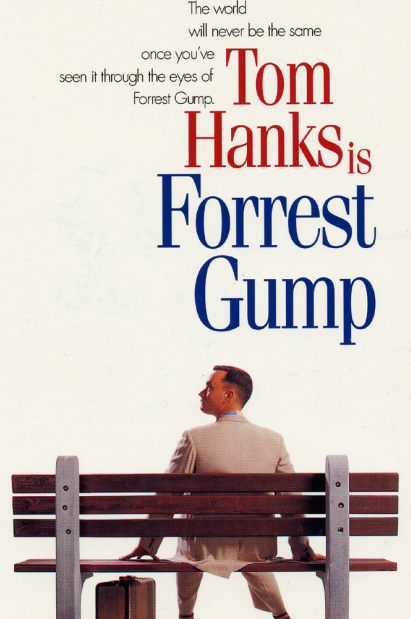 Source: @velociraptor256.wordpress.com
Personal Life of Winston Groom

Reflecting on Winston Groom's personal life, he was a married guy. He was married to Ruth Noble in 1969, but the couple split their relationship in 1974. After then, he tied a knot with Anne Clinton Bridges in 1987. The couple's relationship was exceptional. Together, they were blessed with a daughter called Carolina Groom. Groom has also a stepson named Frederick Helmsing. Furthermore, regarding his sexual orientation, he was straight.
Net Worth of Winston Groom

Moving towards Winston's net worth, it was around $10 million dollars as of 2020, which includes his assets, money, and income. His primary source of income was his career as an author, and he was satisfied and happy with it. Through his various sources of income, Groom has been able to accumulate a good fortune but prefers to lead a modest lifestyle. He was among those few individuals that have such a wide range of experience and remains true to whatever he embarks on to. He has reached great heights in his career already. He was sincere in his work. But, he was doing all the hard works in order to build a secure financial status for himself and his family.
Body Measurement of Winston Groom
Winston stood at an average height and has moderate weight. He appeared to be quite tall in nature if his photos, relative to his surroundings, are anything to go by. However, details regarding his actual height and other body measurements are currently not publicly available. Furthermore, he was a guy with brown hair and dark brown eye color. As well, talking about his body build type, it was average. His sensible thoughts with a good sense of humor greatly attract his spectators to their TV screen.