About Xiomara Montalvo
Xiomara Montalvo is an American model and entrepreneur. She is best known as the former girlfriend of Outer Banks star, Chase Stokes. They were high school sweethearts. They were in a relationship for over 7 years. Chase Stokes pursued a career in acting, whereas Montalvo pursued a modeling career. However, she gave up her modeling career to become an entrepreneur. Chase Stokes is best known for Outer Banks. She has a sister, Yari Montalvo.
Regarding her educational background, Montalvo attended Timber Creek High School. Following her high school graduation, she attended Seminole State College of Florida. She graduated with a Bachelor's degree in Business Management, Marketing, and Related Support Services in 2016.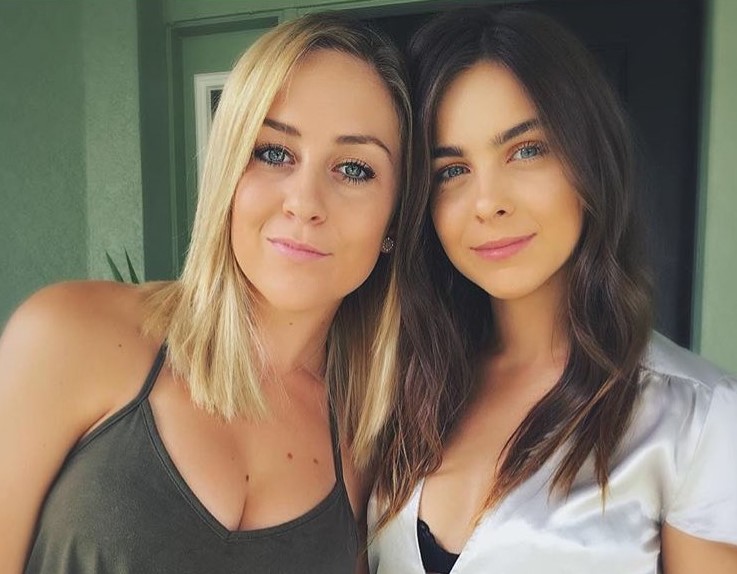 Source: Instagram@bukuslauren
Xiomara Montalvo Career Timeline
Following her high school graduation, Xiomara Montalvo started working Marketing Assistant at DOGIPOT in Orlando, Florida.
Her duties at DOGIPOT was to work with the marketing manager to complete tasks, communicate with advertising companies, and implement strategies to build social media presence.
She left DOGIPOT in 2014 to join Exactics, where she worked as a social media manager.
In 2015, she started working as a Server at Arthur's Creative Events & Catering in Altamonte Springs, Florida.
There, she helped coordinate a variety of private events such as wedding and corporate functions.
She moved to Los Angeles, California to pursue her dreams.
She left her job in 2017 to join Clothing shop, Gap in Los Angeles, California, where she worked as a retail associate.
The same year, she left her job to join Samba Brazilian Stea House. She worked there as a brand development specialist from 2017 to 2018. She organized and managed business social events.
She joined NBCUniversal Media in 2017, where she started working as a production assistant.
She worked at NBCUniversal Media until 2020.
From 2018 to 2019, she also worked as a social media assistant at Alt/Grub/Faction.
Everything To Know About Chase Stokes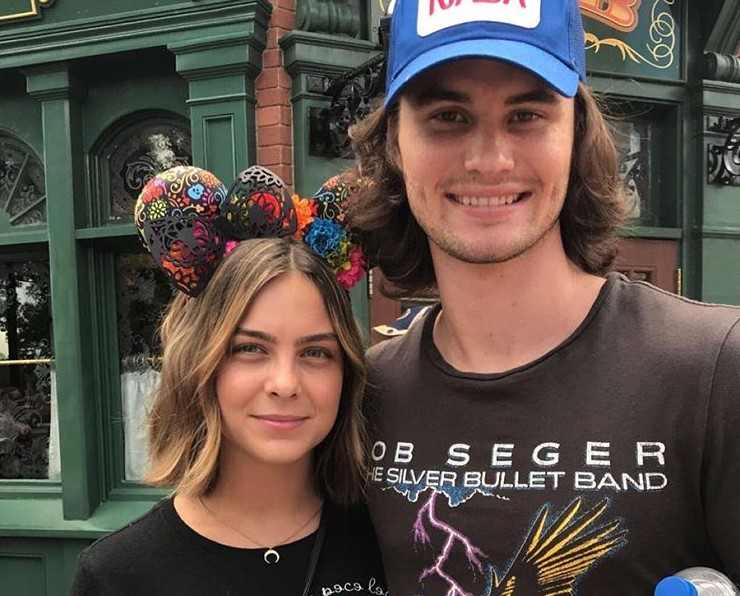 Source: Instagram@bukuslauren
Chase Stokes's Ex-Girlfriend
Regarding her personal life, Xiomara Montalvo dated Chase Stokes, who later went on to become an actor, known for his role in Outer Banks. They were high school sweethearts. In December 2016 post by Montalvo's mother, Karen, she wished Stokes and her daughter, Montalvo their 7th love anniversary. They had started dating around 2010. The couple together moved to Los Angeles, California from Florida. The couple might have dated until late 2018 or early 2019, as her mother had shared their couple picture in September 2018. Following their split, Montalvo started dating a tattoo artist, whereas Chase Stokes was linked with Madelyn Cline on numerous occasions, finally making their affair official in June 2020.
Xiomara Montalvo Net Worth
Xiomara Montalvo is enjoying her career path as an entrepreneur. She has worked at several companies in several positions. She reportedly pursued a modeling career but eventually chose entrepreneurship. We do not have information about how much she makes from her salary.