Zuleyka Silver is a talented Mexican-American actress and fashion model who is best known for joining the cast of CBS' "The Young and the Restless" as the powerful executive Audra Charles. She is also famous for being the seventh runner-up of the seventh season of Univision's "Nuestra Belleza Latina." Starting her acting journey with the television film "The Strip" (2010), Silver has been a familiar face on various hit TV shows, including 90210, Big Time Rush, Touch, CSI: Crime Scene Investigation, and The Bold and the Beautiful.
Zuleyka Silver: A Glimpse into the Actress's Early Life
Zuleyka Silver opened her eyes into this world on August 2, 1991. Her birthplace is in the vibrant city of Tijuana, nestled in the heart of Baja California, Mexico. Embodying the essence of cultural diversity, she proudly holds Mexican-American nationality and cherishes her mixed ethnic background. She celebrated her 31st birthday in the year 2022 and her zodiac sign falls under Leo. While enjoying fame in her professional career, Zuleyka Silver prefers to keep a tight-lipped approach when it comes to revealing information about her parents' names and educational backgrounds.
Zuleyka Silver Acting Career
Prior to her debut in the television film "The Strip" (2010) as Maria, she had already made a brief appearance as a waitress in the TV series "90210" in the episode titled "They're Playing Her Song."
Likewise, she portrayed the role of Elena Punto in "CSI: Crime Scene Investigation" (2012) in the episode "Wild Flowers," a model in "The Bold and the Beautiful" (2013) in episode #1.6558, and Mrs. Guillermo/Monica in "Jimmy Kimmel Live!" across eight episodes from 2015 to 2021.
Likewise, she played the role of Isabel Ortega in "Hawaii Five-0" (2016) in the episode "Ka Haunaele," and Nora Perez in "9-1-1" (2021) in the episode "Suspicious."
Her filmography includes various roles in films like "In Time" (2011) as Pasha, "Cavemen" (2013) as Alicia, "Girl House" (2014) as Anna, "Gerardo Ortiz: Como un Sueño" (2015) as Gerardo's Girlfriend, "Barrio Tales 2" (2016) as Marisol, and "The Lay of LaLa Land" (2017) as Betty Anne.
Zuleyka made headlines in August 2022 when it was revealed that she had been cast in CBS' "The Young and the Restless" as Audra Charles, a dynamic and influential executive enticed to Genoa City by one of its prominent business figures. Her debut on the soap opera took place on September 22, 2022, marking her entry into the show with a recurring role as Audra Charles.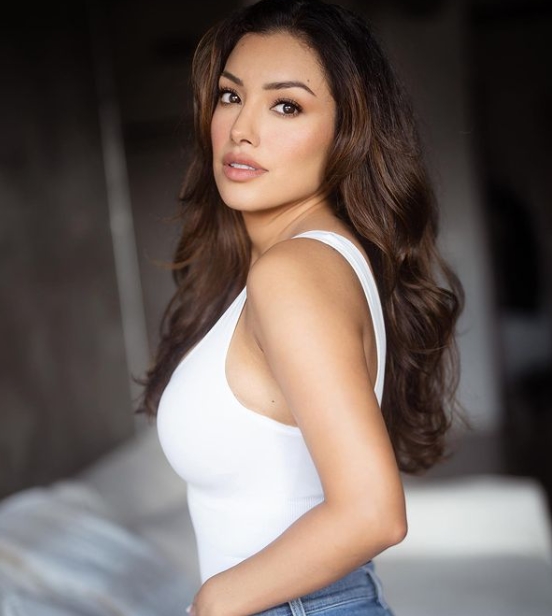 Zuleyka Silver: Dating & Boyfriend
As of now, Zuleyka Silver remains unmarried and has not entered into any marriage commitment. She appears to be single, with no known past affairs or publicized relationships, and she has not discussed having a boyfriend in the media. Currently, she seems to relish her single life, dedicating her focus to her thriving career. Zuleyka identifies as straight in terms of her sexual orientation, preferring to keep her personal life private.
AZuleyka Silver's Net Worth, Salary & Source of Wealth
As of 2023, Zuleyka Silver, the talented actress, and model, has amassed an impressive net worth of $5 million. Her primary source of wealth stems from her successful endeavors in the entertainment industry, and she also earns a substantial income through her modeling career. With a dual career, she enjoys an annual salary ranging between $500,000 to $1 million. Zuleyka's portfolio boasts appearances in various filmography projects, television shows, and series, including notable works like 90210, CSI: Crime Scene Investigation, The Bold and the Beautiful, and The Young and the Restless, among others. With her substantial earnings, Zuleyka leads a lavish and comfortable lifestyle.
Zuleyka Silver: Height and Weight Revealed
Zuleyka Silver, the charming actress, and model, stands at a height of 5 feet 5 inches or 1.65 meters, showcasing her slim and well-maintained physique with a weight of 119 lbs or 54 kg. Her body measurements are 34-26-38 inches (94-68.5-91.5 cm). With gorgeous brunette hair and captivating dark brown eyes, she exudes a captivating aura. She wears a bra size of 34C, and her shoe size is 7 (US), while she gracefully fits into a dress size of 6 (US). Her healthy body and alluring personality further add to her appeal. Zuleyka recently scheduled an appointment with her cosmetic surgeon, Dr. Alexander Rivkin, to address facial concerns she's unhappy with. She's excited that Dr. Rivkin will match her charity donation, providing a wonderful opportunity to give back.