Baked Alaska Biography
Anthime Joseph Gionet, popularly known as Baked Alaska or Tim Gionet is an American neo-Nazi, anti-semitic conspiracy theorist, and social media personality. He is better known on social media as "Baked Alaska". He gained attention through his advocacy on behalf of alt-right and white supremacist ideology, and through his promotion of anti-Jewish conspiracy theories such as white genocide and Jewish control of the media. He was arrested by the FBI in January 2021 in connection to his activities during the storming of the U.S. Capitol building by Trump supporters on 6 January. He had live-streamed the incident. He was arrested earlier in December 2020 for misdemeanor assault charges. He usually live-streams himself harassing or assaulting bystanders.
Baked Alaska was born on 16 November 1987. His birth name is Anthime Joseph Gionet. He was known by the name Tim Gionet until he got the name, "Baked Alaska". His birth place is in Anchorage, Alaska in the United States. He holds an American nationality. His hometown is in Alaska. He belongs to white ethnicity and his religion is Christianity. He was born to a father, Paul Gionet, and a mother, Susanne Gionet.

Regarding his educational background, he attended Azusa Pacific University. He graduated with a B.S. degree in marketing.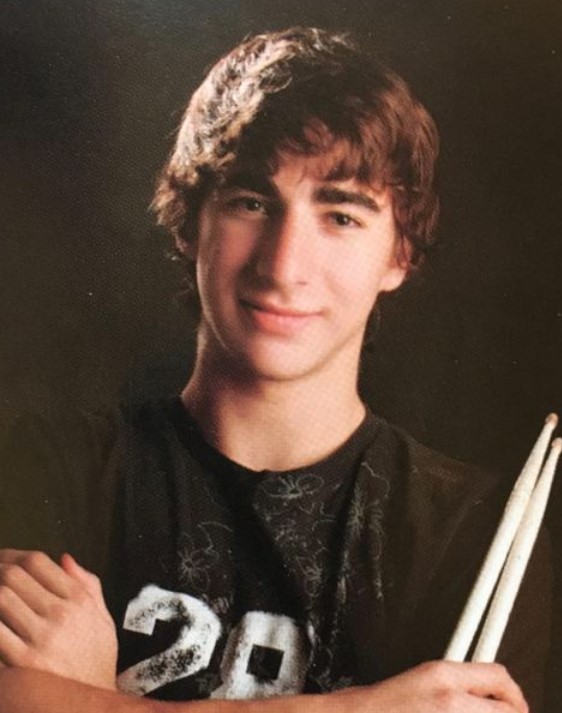 Source: @adn
Baked Alaska Career
Baked Alaska worked in media in his early career.
He worked for Warner Bros. Records.
He also worked as a social media and marketing intern for Warped Tour.
He was given the stage name Baked Alaska by Kevin Lyman in a reference to him being Alaskan and a marijuana user at the time, playing on the name of the dessert, baked Alaska.
He worked for Capitol Records for a short time in 2011.
He then pursued a rap career.
He struggled with drugs and alcohol addiction and sought professional help to battle his addiction.
He began working for Buzzfeed, as a social media strategist. He later became its commentator.
He reportedly left Buzzfeed in 2016.
He then identified as a libertarian, supporting Rand Paul's White House bid and the legislation of marijuana, and participating in BLM street demonstrations.
He met then-presidential candidate, Donald Trump in May 2016. Donald Trump signed his arm where he had Trump's face tattooed.
He released "MAGA Anthem" in May 2016 that released pro-Trump lyrics.
He was then hired by Mike Cernovich to work on a project dedicated to gathering Trump supporters.
He continued his pro-Trump activism after the 2016 US presidential election. He continued to deliver speeches and participate in rallies.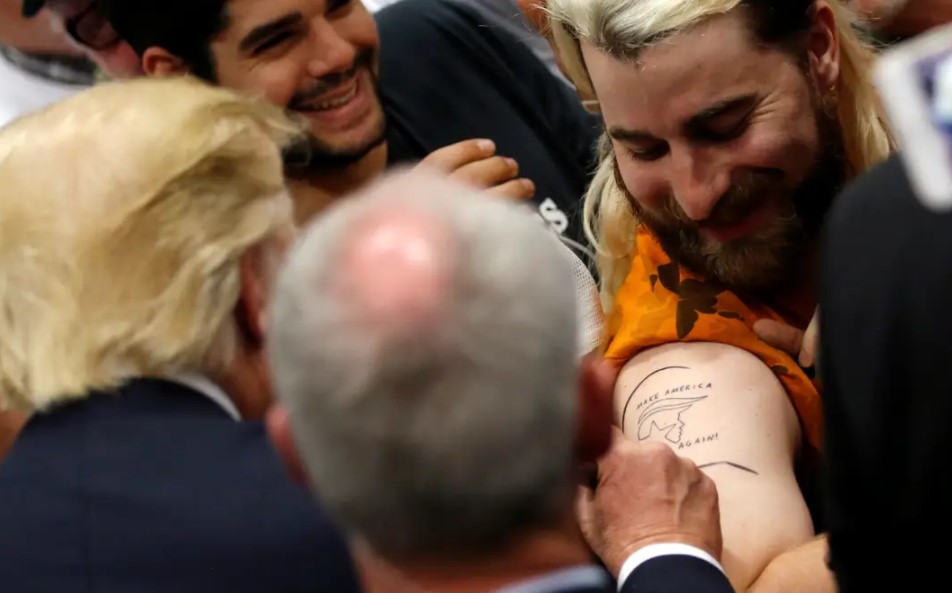 Source: @businessinsider
He is known for spearheading the #DumpKellogs (an attempted boycott in response to Kellog's pulling ads from Breitbart) and #TrumpCup (a campaign to force baristas at Starbucks to write "Trump" on a cup) hashtag campaigns.
He called for a boycott of Netflix in February 2017 in response to the announcement of Dear White People, claiming the show of being "anti-white" and promoting "white genocide".
He wrote and self-published a book, Meme Magic Secrets Revealed through Amazon in 2017. The book was removed as a copyright violation due to its use of Pepe the Frog on the cover.
He participated in an alt-right rally outside the Lincoln Memorial in Washington, DC in 2017.
He addressed participants at the white nationalist Unite the Right rally in Charlotte, Virginia in August 2017.
He was permanently banned from Twitter after posting a photoshopped image of Luara Loomer, a Jewish far-right political commentator, inside a gas chamber.
He is also banned from YouTube for his repeated illegal conduct. He was reportedly paid tens of thousands of dollars by Internet viewers who found his conduct amusing or agreed with his political messages.
He promoted the Fourteen Words on social media. It is a white supremacist slogan for preserving the white race.
He has frequently changed his political ideology. He has oscillated between far-right ideology and anti-racist progressivism.
He rebranded himself as a reformed ex-racist in 2019.
He abandoned his support for President Trump and promoted the 2020 Democratic presidential candidate Andrew Yang.
He began live-streaming at a left-wing protest in July 2019. He live-streamed pretending to be a reporter and protestor, antagonizing journalists, and inciting protestors on camera.
He soon became known for his live-streams, where he often filmed himself committing crimes and harassing bystanders.
He filmed himself trespassing on privately owned establishments during the 2020 COVID-19 pandemic. He refused to wear masks.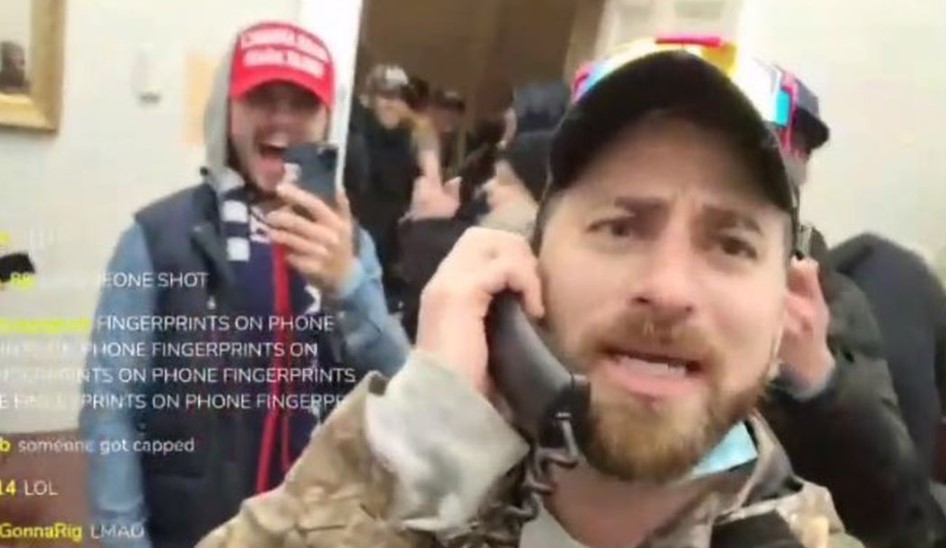 Source: @adn.com
He has been arrested several times for live-streaming his trespassing and assaults.
He contracted COVID-19 in December 2020.
He participated on 6 January 2021 storming of the U.S. Capitol building in support of President Donald Trump. He live-streamed his participation in the event.
He was arrested by the FBI after an Arizona judge issued a warrant for his arrest. He had breached his bail conditions. He was previously arrested in December 2020 on a misdemeanor assault charge and was required to stay in Arizona. He didn't appear for a 14 January 2021 hearing in Scottsdale, Arizona.
The FBI used his live-stream video to identify and track down suspects inside the Capitol building. He was seen interviewing some of them.
DLive, a live-streaming platform where Baked Alaska live-
Baked Alaska Net Worth
Baked Alaska previously worked in the media. He worked at Warner Bros. Records. He also worked at Warped Tour and Buzzfeed. His salary and net worth details are not available at present.
Baked Alaska Wife and Children
No details about his personal life are available at present. Any new information on him will be updated here. He has a tall height and average body build.