About Bobby Brown
Robert Barisford Brown famed as Bobby Brown is an American singer, songwriter, rapper, dancer as well as an actor. He is notable as a pioneer of new jack swing: a fusion of hip hop and R&B. Starting his career by founding the group, 'New Edition' in the year 1981, he has released several albums, songs, singles, and more during his lifespan. He enjoyed commercial and critical success with his second album Don't Be Cruel (1988) which spawned five Billboard Hot 100 top 10 singles including the number one hit "My Prerogative", and the Grammy Award-winning "Every Little Step". Giving credit to his acting career, he starred in films such as "A Thin Line Between Love and Hate" and "Two Can Play That Game". Brown and his ex-wife, Houston starred in the 2005 reality show "Being Bobby Brown".
Recent in the news, Bobby Brown's son; Bobby Brown Jr. was found dead in his Los Angeles home on Wednesday, as per authorities. Officers with the Los Angeles Police Department responded to a call for a medical emergency on Wednesday around 1:50 p.m., spokesman Jeff Lee confirmed. Brown Jr. was pronounced deceased at the scene. No foul play is suspected, Lee added. The Brown family has suffered several losses in recent years. He passed away at the age of 28. The cause of death is not yet clear.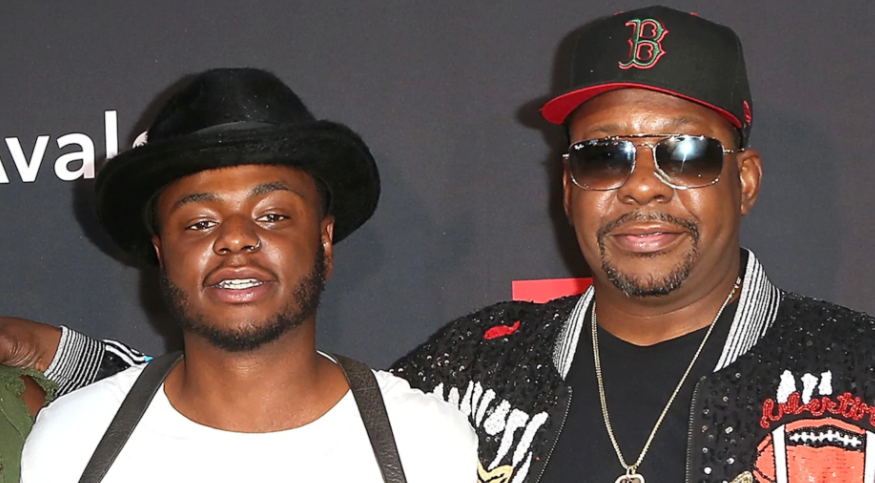 Source: @foxnews
Bobby Brown is famous for being a singer, songwriter, rapper, dancer as well as an actor. He is best known for his hit-release, "Don't Be Cruel" and being the ex-husband of late Whitney Houston.
Bobby Brown was born on 5th February 1969 with the birth name of Robert Barisford Brown. His birthplace or hometown is in Boston, Massachusetts, the USA. He holds an American nationality and he belongs to the American-Black ethnicity. Aquarius is his zodiac sign and his religion is Christian. He was born to his parents; Herbert James Brown(father) and Carole Elizabeth (mother). Regarding his parent's occupation, his father is a construction worker and his mother is a substitute teacher. Both of his parents died when he was just five. His father died fighting against cancer in the year 2012. He has seven siblings as he was born as one of the eight children of his parents. His first taste of being onstage occurred when he was three and one of his childhood idols, James Brown, performed in Boston. This encouraged him to become a singer. He also joined the church choir, where he recognized and developed his singing abilities. Brown's musical influences also include Rick James, Michael Jackson, Marvin Gaye, and Prince. He also got involved in criminal activities like stealing and robbery. He celebrated his 51st birthday as of 2020.
Bobby Brown is a very handsome man with black hair color. He has a pair of brown eyes color. His body build is average. He stands tall at a height of 5 ft 10 in or 1.78 m with a bodyweight of 90 kg or 198 lbs. His other body measurements such as biceps size, chest size, and more are still to get unfold yet. As a child, Brown was diagnosed with ADD and was later diagnosed with bipolar disorder at the age of thirty-two. He said that his drug of choice was marijuana and that he had developed alcoholism at an early age.
Bobby Brown's Singing Career
In the year 1981, the group "New Edition" was founded by him and his childhood friends Michael Bivins and Ricky Bell. Later, Ralph Tresvant joined the group. In the year 1982, they became a quintet when their manager Brooke Payne insisted on bringing in his nephew Ronnie DeVoe, to complete the group.
Then, the group signed a deal with fellow Bostonian Arthur Baker's "Streetwise Records" in the year 1979. With the records, the group released their debut album "Candy Girl". His first full lead vocal performance was on the New Edition ballad "Jealous Girl".
The group became pop sensations with their self-titled second release which included the crossover hits "Cool It Now" and "Mr. Telephone Man", which Brown also co-led.
The group then switched their record to MCA Records. The label released his debut album King of Stage in the year 1986. The most successful solo album of his career, "Don't Be Cruel" in the year 1988 which included the singles such as "My Prerogative", "Every Little Step". He also embarked on a 120-day world tour to promote the "Don't Be Cruel" project in 1988.
He also contributed two songs to the soundtrack of Ghostbusters II in the year 1989. Leading off the soundtrack album, "On Our Own" became another top-ten single for the singer, peaking at number two. A remix compilation, "Dance!...Ya Know It!", was released was also released the same year.
He performed "Tap into My Heart" at the 1990 MTV Awards in the year 1990 and later released the single "Stone Cold Gentleman" collaborating with New Edition member and friend Ralph Tresvant.
His next album "Bobby" become a success, selling more than 3 million copies, and spawning several hit singles including "Humpin' Around", "Get Away", and "Good Enough".
He would release his fourth solo album "Forever", in the year 1997.
In the year 2006, he appeared adding vocals to Damian Marley's song "Beautiful" on Marley's album, Welcome to Jamrock.
He planned to released a tell-all book titled "Bobby Brown: The Truth, the Whole Truth, and Nothing But", written by author Derrick Handspike in the year 2008 but he released the book after Houston's death in 2012.
He released his fifth album, "The Masterpiece" on 5th June 2012.
He also performed at the Valentine's Day Music Festival with Keith Sweat, Avant, and El DeBarge on 14th February 2017.
He made his first reunited appearance with New Edition at the 1990 MTV Video Music Awards and released the album "Home Again". Moreover, he contributed lead vocals on two hit singles, "Hit Me Off" and "You Don't Have to Worry".
Since the year 2016, the group continues to perform together.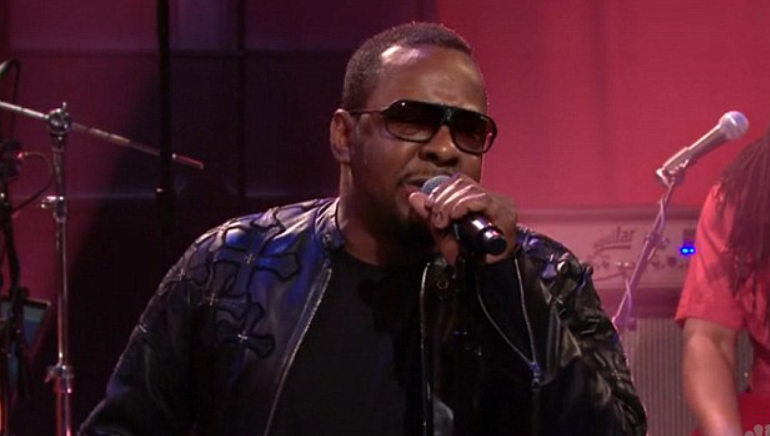 Source: @dailymail.co.uk
Bobby Brown's Acting Career
Regarding his acting and TV career, he made his debut with a cameo appearance in the 1989 film, "Ghostbusters II".
After then, he made his role in the HBO kids show, "Mother Goose Rock 'n' Rhyme".
He made another guest appearance in the film, Panther in the year 1995.
He also had a major role in the Martin Lawrence film, "A Thin Line Between Love and Hate".
He made other guest appearances in the films "Two Can Play That Game", "Gang of Roses", "Nora's Hair Salon" and "Go for Broke".
He took part in the ITV television series 24 Hours With... with his wife, Houston.
His later tenures in reality shows included appearances on Real Husbands of Hollywood, Celebrity Fit Club, and Gone Country.
Tours
Heartbreak Tour (with Al B. Sure! and New Edition) (1988)
Don't Be Cruel Tour (1988-1991)
Humpin' Around the World Tour (1992-1993)
New Edition Reunion Tour (1996)
Forever Tour (1997-1998)
Heads of State Tour (2008-2014)
RBRM Tour (2018)
Awards and Achievements of Bobby Brown
Bobby Brown is an award-winning man. He has accumulated a number of awards and achievements during his life span. In February 1990 he won the Grammy Award for Best Male R&B Vocal Performance for the album's fourth single "Every Little Step". Don't Be Cruel also garnered Brown two American Music Awards, a Soul Train Music Award, and a People's Choice Award. He received his second Grammy Award for Best Male R&B Vocal Performance nomination for "Humpin' Around". He received his third American Music Award in January 1993.
Bobby Brown's Wife and Children
Bobby Brown was a married man. He was married to the pop star queen, Whitney Houston. The duo first met at the Soul Train Music Awards in the year 1989. Later, Whitney Houston invited him to her 26th birthday party. On 18th July 1992, the duo married in a grand celebrity wedding in New Jersey. Later, their relationship got involved in domestic violence, infidelity, and drug abuse like cocaine. The duo is also blessed with a daughter named Bobbi Kristina Brown who was born on 4th March 1993. In the year 2003, he was charged with battery after an altercation with Houston. In September 2006, Houston filed for legal separation. Their divorce was finalized on 24th April 2007, with Houston receiving custody of their 14-year-old daughter. His only child with Whitney Houston was found unresponsive in a bathtub in her home on January 31st, 2015. She was even placed in an induced coma and after six months, she was reported dead on 26th July 2015, at the age of 22.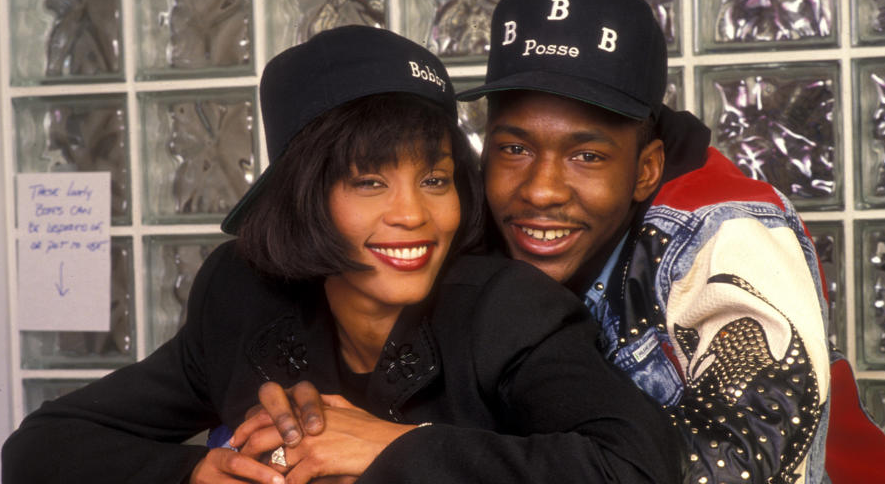 Source: @mylifetime
After his relationship ended with Whitney Houston, he began his relationship began with Alicia Etheredge. He got married to Alicia on 18th June 2012 after their engagement in May 2010. The couple is blessed with three children: a son Cassius Brown, and two daughters, Bodhi Jameson Rein Brown and Hendrix Estelle Sheba Brown. As of today, the couple is enjoying their present life happily without any disturbances.
Brown claimed to have dated Madonna and Janet Jackson, in addition to sleeping with "thousands of women".
Altogether, he has fathered seven children. His eldest child, Landon, was born circa 1986 to Melika Williams. He has two children with Kim Ward, whom he met circa 1980; daughter La'Princia (born 1989) and son Bobby Brown, Jr. (c. 1992-2020). He and Ward's on-and-off-again 11-year relationship ended in 1991. His daughter with Houston, Bobbi Kristina Brown, was born on March 4, 1993. He has three children with Alicia Etheredge: a son born in 2009, and a daughter born in 2015 and 2016. In January 2015, Brown's daughter Bobbi Kristina was found unconscious in her bathtub at her residence in Roswell, Georgia. Her daughter La'Princia, began dating media personality Eddie Ray in August 2011. The two were engaged in October 2016 with the wedding set for 2021. Recently, his son Bobby Jr. was found dead in his home on 18th November 2020. There is no suspected foul play in his death.
Bobby Brown's Net Worth
Bobby Brown is a very talented singer as well as a TV actor. He has accumulated a huge amount of money throughout his career by acting in a number of movies and releasing several albums and singles. His net worth is estimated to have $2 Million as of 2020. He earned around $2.1 million in the year 1992 and $7.9 million alone from his record sales and royalty revenue. Similarly, he has made money through several endorsement deals. He is paid $694-$1,190 per post that he uploads on social media sites. On 25th June 2019, "The New York Times" Magazine listed him Brown among the hundreds of artists hose material was reportedly destroyed in the 2008 Universal Fire. He is living a luxurious lifestyle as of today. His major source of wealth comes from his singing and acting career.