About Carol Maraj
A Trinidad and Tobago-born singer, Carol Maraj is best known as the mother of rapper and pop singer Onika Tanya Maraj, who is popular by her stage name, Nicki Minaj. She was a gospel singer, songwriter, and playwright. In 2019, she released her first pop single, "What Makes You". She has worked as an accounting clerk and as a foreign exchange teller at the National Commercial Bank. She was also employed as a nursing assistant. She and her husband were living in America without Nicki and looking for work and a home for the whole family, leaving Nicki and to live with her grandmother until the age of five. As well, she has authored several drama presentations for the church. She is part of the congregation of Life in its Poetic Form Ministries in Washington Avenue, in Brooklyn. She is currently writing a memoir. Carol is also a motivational speaker and has spoken about her own past ordeals at the Centre of Domestic Violence in Manhattan. She also wants to do something positive for the female victims of domestic abuse in Trinidad and Tobago. Carol is an accomplished gospel singer and has released songs like "God's Been Good" (2014) and "I Am Free" (2015). She was employed at the Ministry of Works, Long Circular, in St James and in Big Yard, Diego Martin, as a chequer handling payroll. She also served as an accounting clerk at the National Insurance Board (NIB) and as a foreign exchange teller at the National Commercial Bank (NCB).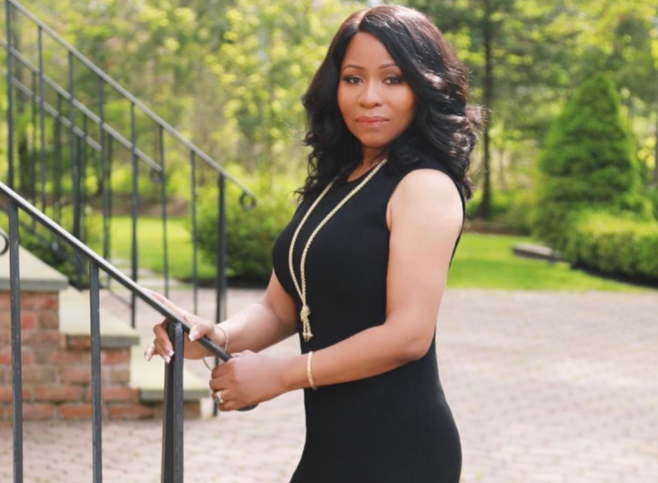 Source: @sohh
As recent news, Nicki Minaj's mother Carol Maraj couldn't be more proud of her daughter, who recently became a mom herself for the first time. On the eve of Nicki's 38th birthday, she released a collage of throwback photos of baby Nicki and reminisced on the night she gave birth to her future superstar. "On this night, 38 yrs ago, I cherished every moment, for it would be the last night you would hear my heartbeat from the inside and tomorrow would be the first day of me seeing my heartbeat on the outside," Ms. Maraj wrote, reflecting on the hours leading up to giving birth. "The joy of being able to hold my baby girl took over and I couldn't wait to meet you. I think you wanted to meet me too because you came bright and early." In turn, Maraj also learned a lot from her daughter. "Nicki has taught me to be a good businesswoman," she said. "I'm always looking to her. The world calls her a superstar. She's Onika to me. She'll always be my Onika, but there are times when I look at her and I say to myself, 'Wow. She really is a superstar.'"
Famous For

For being Trinidad and Tobago-born singer.
For being the mother of rapper and pop singer Onika Tanya Maraj, who is popular by her stage name, Nicki Minaj.
Everything You Should Know About Carol Maraj's Daughter, Nicki Minaj
Early Life of Carol Maraj

Carol Maraj took birth on 24th December 1959 in Saint James, Trinidad. However, her current residence is on Bournes Road, Port of Spain. She holds a Trinidadian nationality and an Afro-Trinidadian ethnicity. Analogously, she is from a Christianity religion and her race is black. She happily celebrates her birthday on 24th December of every year and she has celebrated her 60th birthday as of 2019 though as her birthdate, her star sign is Capricorn. She has nine older and one younger siblings. She attended St Agnes Anglican Primary School and later Tranquillity Government Secondary School.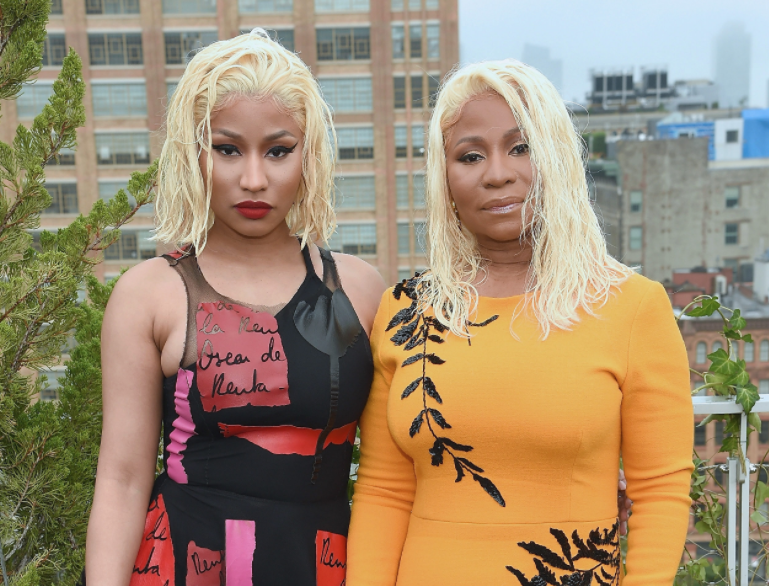 Source: @theshaderoom
Personal Life of Carol Maraj

Reflecting on Carol Maraj's personal life, she is a married woman. She tied a knot with Robert Maraj when she was 20 years old. Whereas the couple gave birth to their son, Jelani on 27th November 1978, Onika Tanya Maraj (Nicki Minaj) on 8th December 1982, youngest son, Micaiah, on 29th March 1998. She and Robert also have a daughter named Ming, who graduated from high school in 2017. Furthermore, talking about her sexual orientation, she is straight. Additionally, Robert had been a violent man, especially when he became angry. He was an alcoholic and had developed addictions to several drugs. However, after coming to the US, he made the promise that things would change for the better. He found a job at American Express. Her children were living with her mother at the time. They finally came to the US in 1988.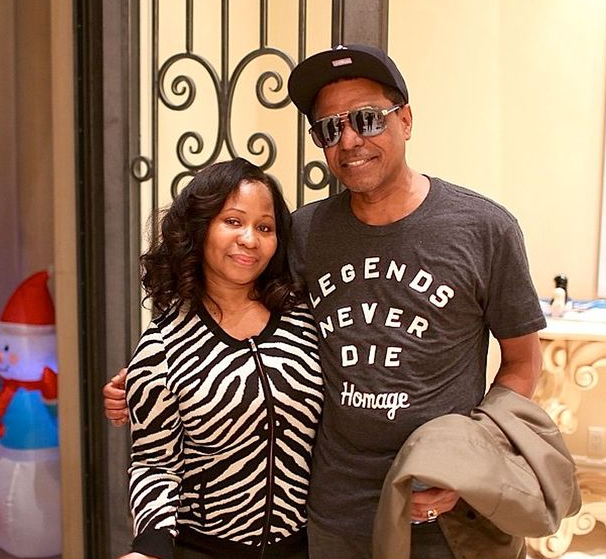 Source: @mirror.co.uk
One winter night, in December 1987, driven by his anger, her husband attempted to murder her and torch the house. However, Carol was able to get away from him. Although Robert was not violent towards his children, Minaj has admitted that she was afraid of what he would do to her mother. In later years, he got admitted into a rehabilitation center and became sober. The family also started regularly attending church services. Carol and Robert are still together, but he does not do drugs any longer or inspire fear in other people. Moreover, Carol's son, Jelani, was arrested on the charges of raping an 11-year-old girl, his stepdaughter in late 2015. In November 2017, he was convicted of all charges which carry a 25-year-to-life prison sentence. Carol spoke about the high-profile case in an interview, mentioning that the evidence had returned inconclusive and that the jurors had committed misconduct.
Net Worth of Carol Maraj

Moving towards Carol Maraj's net worth, her worth is around $500,000-$1 million as of 2020 though she also earns a fine amount of money which is also around thousands of dollars per year. Carol purchased a house with the help of her father in Queens on 147th Street, off Rockaway Boulevard before the arrival of her children. Her story to success definitely does not appear to be anything different than others. During the beginning phase of her career, she also had to prove her potential. She had to work from scratch to reach where she has today. In addition, her major source of income is from singing career. She is a strong vigorous woman. No matter whatever the world speaks about her, she never loses hope and let down her self esteem. She keeps on challenging every sort of issue that comes near her.
Body Measurement of Carol Maraj

Carol Maraj is a beautiful and pretty woman who stands at a perfect height with a balanced weight. She eats right and works out on a regular basis to maintain her shape and weight. Blessed with great looks and an amazing goddess-like figure, she can definitely rock any wear she decides to put on. Considered hot and sexy actresses of today's time, she takes extra care of her appearance. Graceful gospel singer Carol has black hair and dark brown eyes color as her body build type is average.