About Charley Pride
An American singer, guitarist, and professional baseball player, Charley Pride was responsible for over thirty #1 singles, including "All I Have to Offer You (Is Me)" and "I'm Just Me." He was a pitcher for the New York Yankees' minor league team. He started playing guitar when he was a teenager. He was inducted into the Country Music Hall of Fame in 2000. A sharecropper's son from Mississippi, Pride became one of the first Black men to become a major star in a genre where most of the biggest hitmakers are white. Rising to prominence in the 1960s and '70s, Pride recorded dozens of songs that topped the country music charts, including "Kiss an Angel Good Mornin'" and "Is Anybody Goin' to San Antone." He had at least 30 no. 1 hit on the country music charts and won nearly every major award available to a country musician. In all, Pride won three Grammys, including "Best Male Country Vocal Performance" in 1972 as well as several awards from the Country Music Association, who named him their Entertainer of the Year in 1971. His final performance was on November 11 at the CMA Awards, where he performed "Kiss an Angel Good Mornin'" with Jimmie Allen. Sadly, we lost such an adaptable guy on 12th December 2020 at the age of 86.
Death of Charley Pride

Charley Pride, who sold millions of records and was the first Black performer to become a member of the Country Music Hall of Fame, among many other honors, has died at age 86 on 12th December 2020. A statement posted on the singer's website said Pride passed away in Dallas, Texas, on Saturday from complications due to COVID-19. Maren Morris, who also performed on the CMAs and was the leading winner, was among those quick to wonder if there could be a connection, with Pride apparently contracting COVID-19 so soon after appearing on the show. "I don't want to jump to conclusions because no family statement has been made," Morris tweeted, "but if this was a result of the CMAs being indoors, we should all be outraged. Rest in power, Charley."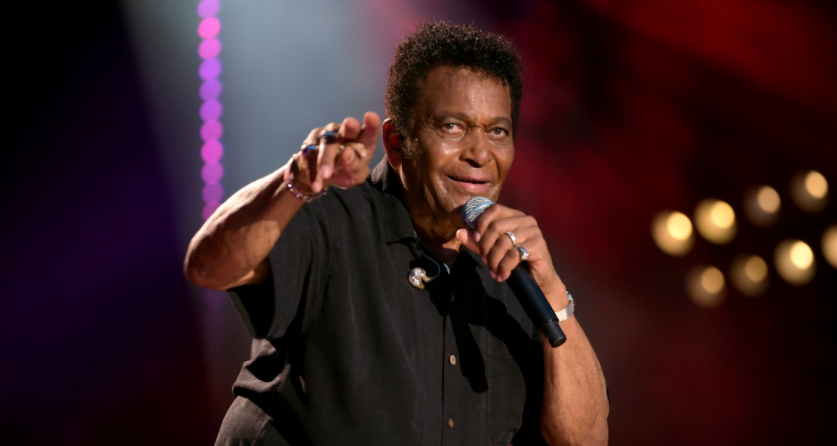 Source: @nbcnews
Famous For

Being an American singer, guitarist, and professional baseball player.
For over thirty #1 singles, including "All I Have to Offer You (Is Me)" and "I'm Just Me."
Early Life of Charley Pride

Charley Pride took birth on 18th March 1934 with the real name or full name of Charley Frank Pride in Sledge, Mississippi, the U.S however, he resided in Dallas, Texas. He held an American nationality and African-American ethnicity. Analogously, he was from Christianity religion and his race was black. He used to celebrate his birthday on 18th March of every year and he lastly celebrated his 86th birthday though as his birthday, his star sign was Pisces. He was the fourth of eleven children of poor sharecroppers. His father, Mack Pride intended to name him Charl Frank Pride, but owing to a clerical error on his birth certificate, his legal name was Charley Frank Pride as his mother was Tessie B. Stewart Pride. Eight boys and three girls were in the family. His elder brother, Mack Pride, played Negro league baseball before entering the ministry.
Career of Charley Pride

Baseball Career
Charley Pride commenced his baseball career by pitching for the Memphis Red Sox of the Negro American League as he signed a contract with the Boise Yankees, the Class C farm team of the New York Yankees in 1953. But, due to an injury which caused him to lose the "mustard" on his fastball, he was drafted into the US Army in 1956 though he was stationed at Fort Carson, Colorado, where he was a quartermaster and played on the Fort's baseball team and rejoined the Memphis Red Sox.
Pride played three games for the Missoula Timberjacks of the Pioneer League (a farm club of the Cincinnati Reds) in 1960, and had tryouts with the California Angels (1961) and the New York Mets (1962) organizations, but was not picked up by either team.
He was recruited to pitch for the local semipro baseball team, the East Helena Smelterites, and the team manager helped him get a job at the local Asarco lead smelter as his singing ability soon came to the attention of the team manager, who also paid him to sing for 15 minutes before each game, which increased attendance and earned Pride another $10 on top of the $10 he earned for each game.
As well, he was picked by the Texas Rangers, with whom he has had a long affiliation, and the Colorado Rockies took his brother while his brother Mack "The Knife" Pride and 28 other living former Negro league players were "drafted" by each of the 30 Major League Baseball teams in a recognition of the on-field achievements and historical relevance of 30 mostly forgotten, Negro league stars on 5th June 2008.
Singing Career
Charley Pride break came when Chet Atkins at RCA Victor heard a demonstration tape and got Pride a contract as he released his first RCA Victor single, "The Snakes Crawl at Night" in 1966, though he was signed to RCA Victor in 1965.
Pride released another single called "Before I Met You", which also did not chart, then his third single, "Just Between You and Me", was released which reached number nine on Hot Country Songs on 25th February 1967 and became the first black performer to appear at the Grand Ole Opry in 1967.
Similarly, he has launched several singles like "All I Have to Offer You (Is Me)", "(I'm So) Afraid of Losing You Again", "I Can't Believe That You've Stopped Loving Me", "I'd Rather Love You", and many others as his compilation album, "The Best of Charley Pride", sold more than one million copies, and was awarded a gold disc.
Then, he sang the main soundtrack song "All His Children" for the Paul Newman-directed film "Sometimes a Great Notion" in 1970 and launched what would become his biggest hit, "Kiss an Angel Good Mornin'", a million-selling crossover single in 1971.
Pride standards then include "Mississippi Cotton Picking Delta Town", "Someone Loves You, Honey", "When I Stop Leavin' (I'll Be Gone)", "Burgers and Fries", "I Don't Think She's In Love Anymore" whereas he had also tribute to Hank Williams, with an album of songs that were all written by Hank entitled "There's a Little Bit of Hank in Me".
He also became a member of the Grand Ole Opry on 1st May 1993 as well as was selected as one of 30 artists to perform on "Forever Country" in 2016 and then released his first album in six years, titled "Music in My Heart", on 7th July 2017.
Besides, Pride sang the national anthem before game five of the 2010 World Series, played between the Texas Rangers and San Francisco Giants.
The CMA announced that Pride would receive the Willie Nelson Lifetime Achievement Award at the 54th Country Music Association Awards in recognition of his work in the genre in 2020.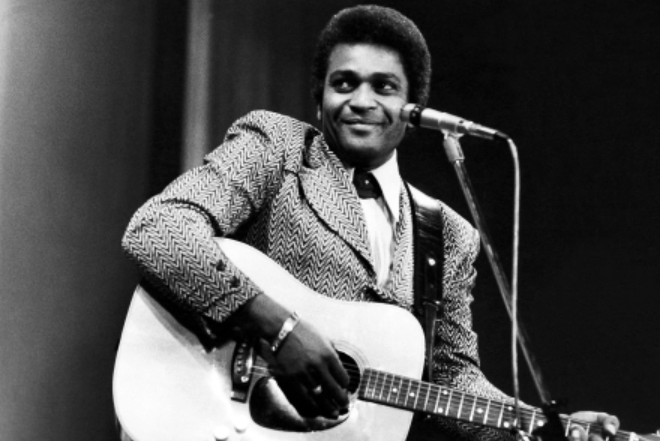 Source: @rollingstone
Awards and Achievements of Charley Pride

Academy of Country Music Awards
American Music Awards
Ameripolitan Music Awards
Country Music Hall of Fame and Museum
Grammy Awards
Scandinavian-American Hall of Fame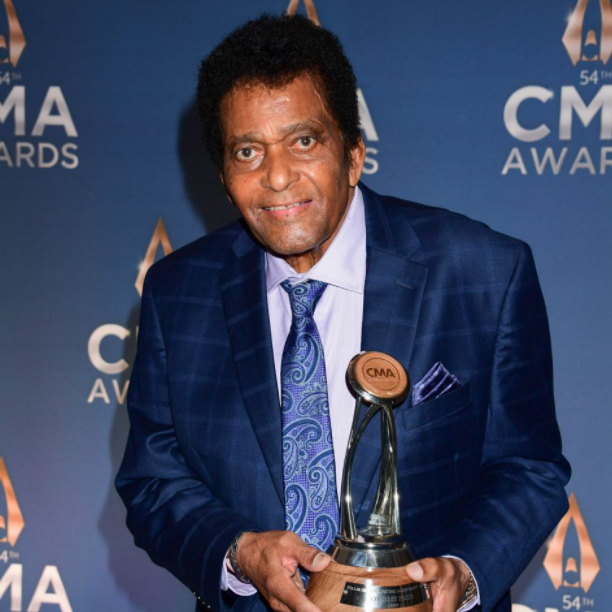 Source: @yahoo.com
Personal Life of Charley Pride

Reflecting on Charley Pride's personal life, he was a married guy. He was married to Rozene in 1956 while Pride was on Christmas leave from Army basic training, and had two sons, Kraig and Dion, and a daughter, Angela. Pride met his wife Rozene while playing baseball in Memphis. The couple also had five grandchildren and two great-grandchildren as they resided in Dallas, Texas. He had also not been in any relationship with other people as Charley's and Rozene's relationship was outstanding. Furthermore, talking about his sexual orientation, he was straight.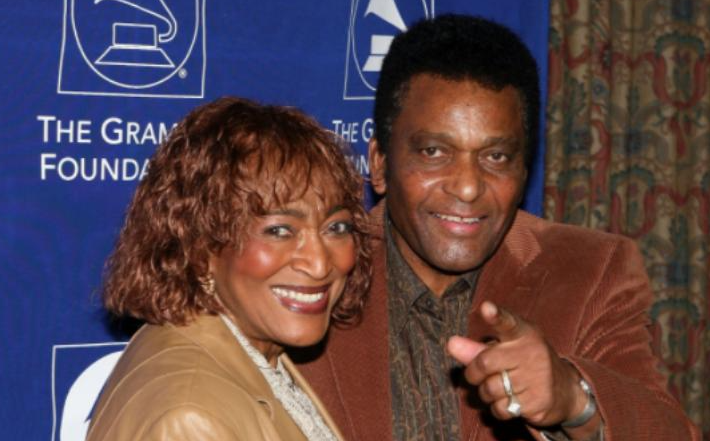 Source: @celebsuburb
Net Worth of Charley Pride

Moving towards Charley Pride's net worth, he had a worth of around $40 million as of 2020 though he had a handsome amount of salary too which was also around millions of dollars per year. Тhе mајоrіtу оf hіѕ еаrnіngѕ соmе frоm bеіng аn Аmеrісаn асtоr, guіtаrіѕt, ѕіngеr, аnd bаѕеbаll рlауеr аt thе ѕаmе tіmе although his major source of income was from singing and baseball career. Ніѕ grеаtеѕt ѕuссеѕѕ саmе іn thе mіd-1970ѕ whеn hе bесаmе thе bеѕt -ѕеllіng реrfоrmеr fоr Еlvіѕ Рrеѕlеу. He was an awesome guy who had earned a fine amount of money through his hard work.
Body Measurement of Charley Pride

Charley Pride was a handsome singer as well as a baseballer who stood at a tall height of 6 feet and 1 inch with a balanced weight of 180 lbs. He had black hair and dark brown eyes color though his charming smile and perfect body build at that age had attracted a lot of people towards him as his body build type was average. Additionally, he had a tumor removed from his right vocal cord in 1997 at the University of Arkansas for Medical Sciences. He returned to the site in February 2009 for a routine checkup and surprised the Arkansas Senate with an unplanned performance of five songs.