About Daniel Cameron
Daniel Jay Cameron, popularly known as Daniel Cameron is an American politician and attorney. He is currently serving as the 1st Attorney General of Kentucky since January 2020. He is Republican and is the first Republican elected to the office since 1944. He is also the first African-American attorney general of Kentucky. He is a former collegiate football player who played for the Louisville Cardinals football team.
Daniel Cameron was born on 22 November 1985. His birth name is Daniel Jay Cameron. His birth place is in Elizabethtown, Kentucky in the United States. He holds an American nationality. His ethnicity is African-American and his zodiac sign is Sagittarius. His hometown is Elizabethtown, where he grew up. His mother was a professor at Elizabethtown Community and Technical College, whereas his father owned a local coffee shop.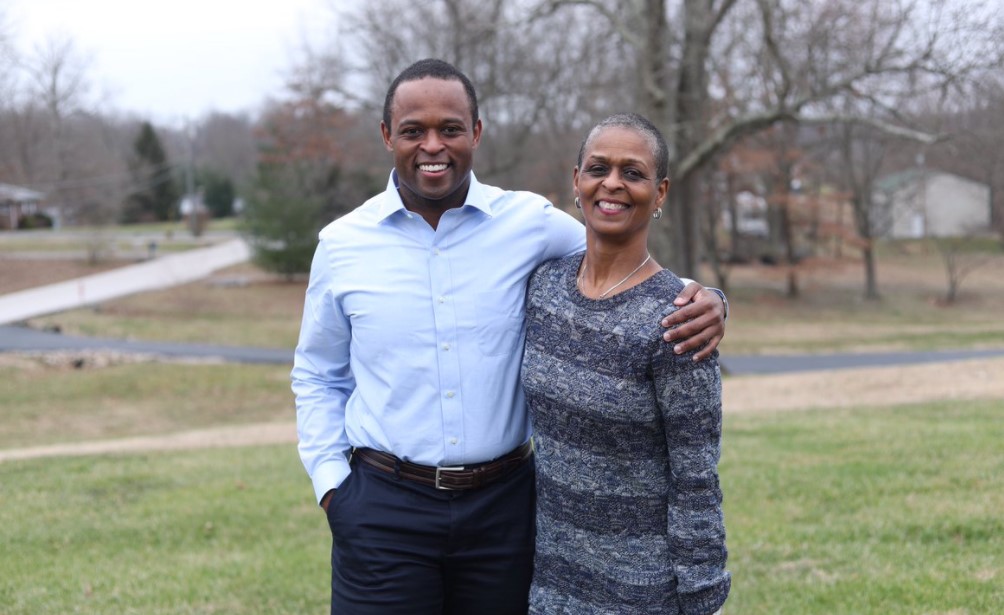 Source: @twitter
Regarding his educational background, he attended John Hardin High School in Elizabeth. After high school, he won a prize scholarship named in honor of Senator Mitch McConnell to attend the University of Louisville. He played college football as a defensive back at the University of Louisville. He was part of the college team that won the 2007 Orange team. He graduated from the University of Louisville with a Bachelor of Science in 2008. After graduating from the University of Louisville, he attended the university's Brandeis School of Law. He was president of the Student Bar Association and graduated with a Juris Doctor in 2011.
Cameron stands at a height of 1.73 m i.e. 5 feet and 8 inches tall. He has an average body build. He has a dark complexion with black hair and brown eyes. His sexual orientation is straight.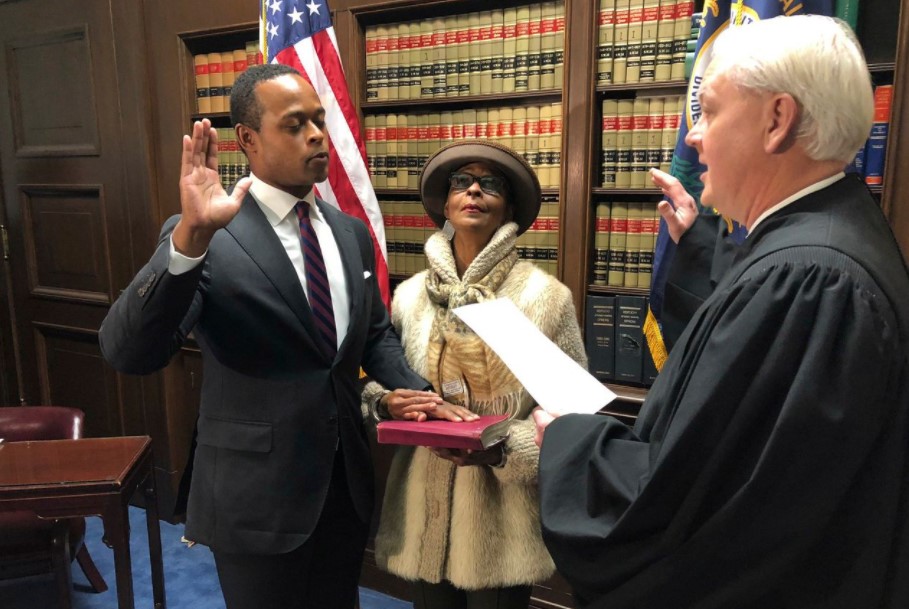 Source: @wsj
Daniel Cameron Attorney General of Kentucky
Cameron started his career as a clerk for Federal District Court Judge in the Eastern District of Kentucky Federal District Court.
He clerked there for two years.
He then worked as a legal counsel for Senate Majority Leader Mitch McConnell from 2015 to 2017.
He spearheaded the confirmation processes for conservative federal judges, including Supreme Court Justice Neil Gorsuch.
Cameron returned to Louisville in 2017.
He joined law firm Frost Brown Todd as a senior associate in 2017.
He announced his candidacy for Attorney General of Kentucky on 21 January 2019.
He defeated State Senator Will Schroder in the Republican primary.
He was then endorsed by President Donald Trump.
He defeated Democratic former Attorney General Greg Stumbo in the general election in November 2019. He won 57.8% of the vote.
He became the first Republican elected to be attorney general of Kentucky since Eldon S. Dummit in 1944.
He also became Kentucky's first African-American attorney general, second African-American statewide officer, and the first to be independently elected.
He was viewed by observers as a rising star in the Republican Party.
Following then-Attorney General Andy Beshear's resignation, Cameron was appointed to fill the office 20 days earlier than he was scheduled to take office. Beshear had won the election to the governorship.
He called for halting abortions in Kentucky during the coronavirus pandemic. He also urged to ban abortion statewide for the duration of the pandemic.
The legislation that gave the attorney general power to regulate abortion clinics was vetoed by Governor Andy Beshear.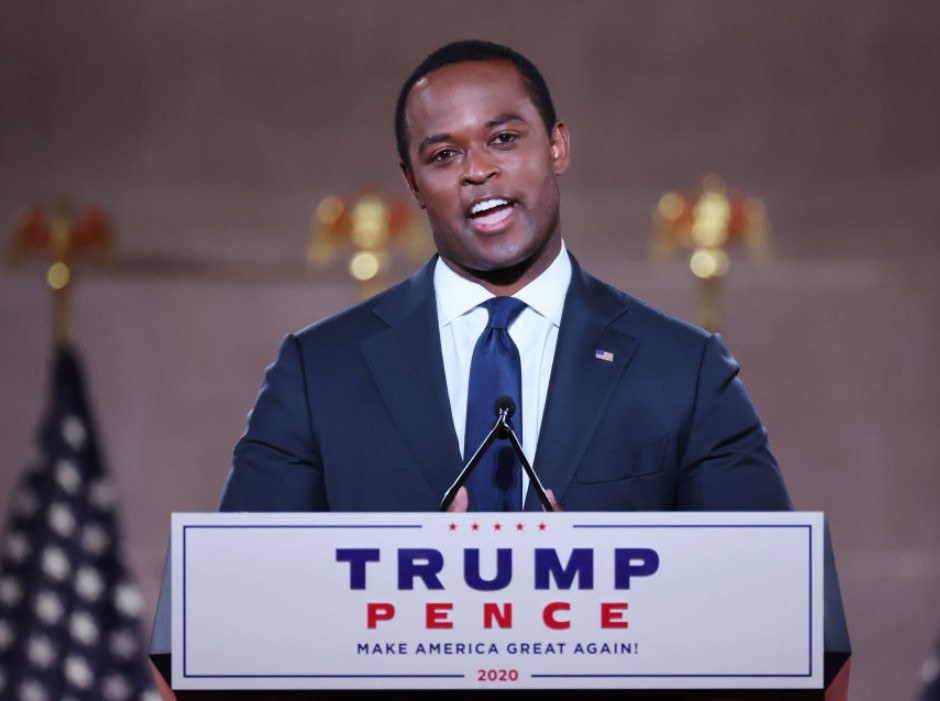 Source: @flipboard
He spoke at the 2020 Republican National Convention.
In the wake of the police killing of Breonna Taylor on 13 March 2020, Louisville saw massive protests with demand charges be brought to the officers involved in the killing.
Over 100 protestors organized by the social justice organization, Until Freedom marched to Cameron's house and occupied his lawn. Police officers arrested 87 protestors and charged them with several crimes including Intimidating a Participant in the Legal Process, a Class D felony.
Cameron accused the protestors of trespassing on private property. He also claimed the protest's purpose was to "escalate" tension and division in the community.
Cameron announced on 23 September 2020 that the grand jury indicted officer Brett Hakison with three counts of wanton endangerment. He had been placed on administrative reassignment.
Daniel Cameron Wife
Daniel Cameron has been married twice. He was first married to Elizabeth Cameron. They were married from 2016 to 2017. He was married a second time in August 2020 in a private ceremony. Information about the identity of his second wife has not been revealed. Senate Majority leader, Mitch McConnell attended their wedding. It is reported that Cameron married McConnell's granddaughter. Not much detailed information about his personal life is available. He does not have children.
What is Daniel Cameron Net Worth?
Daniel Cameron started her career as a lawyer when he clerked for Federal District Judge Gregory F. Van Tatenhove in the Eastern District of Kentucky Federal District Court. He later became a government official, serving as the Attorney General of Kentucky since 2020. He receives quite a money as a salary. The Kentucky Attorney General receives $124,113.60 as a salary. His net worth is estimated at $13 million.