Scarlett Johansson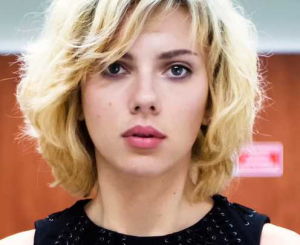 Full Name
Scarlett Johansson
Age
35 Years Old
Nick Name
SarcJo
Gender
Female
Famous As
Actress, Singer
Birth Date
November 22, 1984
Birth Place
Manhattan borough of New York City
Avengers: Endgame actresses Brie Larson and Scarlett Johansson sport Infinity gauntlet inspired jewelry at LA premiere
Scarlett Johansson aka Black Widow and Brie Larson aka Captain Marvel sported jewelry inspired from the iconic Infinity gauntlet at the premiere of Avengers: Endgame in Los Angeles. The Avengers arrived in style at the Los Angeles premiere of the much-awaited Avengers: Endgame and our excitement for the Friday release have hit the roof. As the stars sashayed down the purple carpet, amidst crowds of cheering fans, we spotted some nostalgia from Avengers: Infinity. Scarlett Johansson aka Black Widow and Brie Larson aka Captain Marvel sported accessory inspired from the iconic Infinity gauntlet from the previous film. She completed the look with a gold clutch, but we are in awe of the custom hand accessory that Scarlett sported, which was inspired by the five Infinity stones. Brie Larson made heads turn in a custom-made lilac silk gown with a plunging neckline and a thigh-high slit. Brie's flawless look was fashioned with Gauntlet-inspired jewelry which included rings, earrings, and a wristlet.
Birth Facts, Early Life, Birthday, Family, Wiki, Siblings, Education, And More
On 22nd November 1984, Scarlett Johansson was born with the birth name of Scarlett Ingrid Johansson to a father, Olaf Johansson, and a mother, Melanie Sloan in Manhattan borough of New York City in the United States. At present, her age is 34 but her age will be 35 on her upcoming birthday in November as of 2019. She is half Jewish and celebrates both Christmas and Hanukkah. She holds both American and Danish nationality. Her zodiac sign is Sagittarius. She is of Danish, Swedish descent on her father's side, whereas she is of Polish and Russian descent on her mother's side. She has 4 siblings, an older sister, Vanessa, an older brother, Adrian, and twin brother, Hunter. She also has an older half-brother, Christian from her father's first marriage. Her parents divorced when she was 13 years old. Concerning her education, she attended an elementary school, PS 41 in Greenwich Village, Manhattan. She was interested in a career in the spotlight from an early age. She was interested in musical theater and jazz hands. She took tap dance classes. She used to practice acting in the mirror as a child. She was disappointed when a talent agent signed one of her brothers instead of her. She enrolled at the Lee Strasberg Theater Institute. She also started auditioning for commercials. She soon shifted her focus to film an theatre. She made her first stage appearance in the Off-Broadway play, Sophistry. She studied at Professional Children's School (PCS). She graduated from PCS in 2002 and applied to New York University's Tisch School of the Arts. She was rejected. Her religion is Christia. Her other early life information will be added soon.
Body Statistics (Height, Weight, Measurement, And More)
Scarlett Johansson is a very sexy and hot actress. She stands at a height of 1.6 m i.e. 5 feet and 3 inches tall. She has a body weight of 125 lbs i.e. 57 kg. She has a slim body build. her body measurements are 36-26-36 inches. She wears a bra of size 32D. She has green eyes and brunette hair. She often dyes her hair blonde. She wears a dress of size 8 (US) and shoes of size 9.5 (US). Her other body measurement will be updated soon.
Career (Beginning-Present)
Scarlet began her career in film at the age of 9 in the role as John Ritter's daughter in the fantasy comedy film, North.
Later, she made her major role as Amanda, the youngest sister of a pregnant teenager who runs away from her foster home in 1996 film, Manny & Lo.
She gained her popularity with her performance in the film The Horse Whisperer (1998).
She then appeared in My Brother the Pig (1999) and in the neo-noir, Coen brothers film The Man Who Wasn't There (2001).
Her breakthrough came playing a cynical outcast in Terry Zwigoff's black comedy Ghost World (2001).
She also appeared in the horror comedy Eight Legged Freaks (2002).
She transitioned from teen to adult roles in 2003 films, Lost in Translation, and Girl with a Pearl Earring.
Her roles in Lost in Translation and Girl with a Pearl Earring established her as among the most versatile actress of her generation.
In the year 2005, she underwent a tonsillectomy.
She got a head injury while filming The Island in 2005.
She was exhausted to shoot 14 hours a day playing dual roles.
She also appeared in The Prestige (2006), The Nanny Diaries (2007), The Other Boleyn Girl (2008), He's Just Not That into You (2009).
She joined the Marvel as Black Widow in Jon Favreau's Iron Man 2 in the year 2010.
She undertook stunt and strength training and dyed her hair red to prepare for the role.
She learned some Russian from a former teacher on the phone for her role as Black Widow in The Avenger 2012.
She learned to drive a van, speak with an English accent for the 2013 science fiction film, Under the Skin.
The film took nine years to complete.
She reprised the role of Black Widow in Captain America: The Winter Soldier in 2014.
She reprised the role as Black Widow in the 2015 Avengers: Age of Ultron and 2016 Captain America: Civil War.
She was pregnant while filming Avengers: Age of Ultron. They used a mixture of close-ups, concealing costumes, stunt doubles, and visual effects were used to hide her pregnancy.
She reprised the role as Black Widow in Avengers: Infinity War in 2018.
She will reprise her role as Black Widow in Avengers: End Game scheduled for April 2019.
Her major films are The Horse Whisperer, Ghost World, Lost in Translation, Girl with a Pearl Earring, A Love Song for Bobby Long, March Point, The Prestige, Vicky-Cristina Barcelona, Lucy, Under the Skin, Avengers and more.
As a singer, she has released two albums, Anywhere I Lay My Head in 2008 and Break Up released in 2009. Both of her albums charted on the Billboard 200.
She and singer-songwriter Pete Yorn released a collaborative album, Break Up in September 2009.
She sang "Bullet" for Steel Train's Terrible Thrills Vol. 1.
She sang "One Whole Hour" for the 2011 soundtrack of the documentary film Wretches & Jabbers.
She also sang on a J. Ralph track "Before My Time" for the end credits of the climate documentary Chasing Ice in 2012.
She formed a band, the Singles in February 2015 with Este Haim from HAIM, Holly Miranda, Kendra Morris, and Julia Haltigan. The group released their first single "Candy".
She performed "Trust in Me" for The Jungle Book soundtrack and "Set It All Free" and "I Don't Wanna" for Sing: Original Motion Picture Soundtrack.
Married, Unmarried Or In A Relationship
Reflecting towards Scarlett Johansson marital life, she was married twice. She first married to Canadian actor Ryan Reynolds. They started dating in 2007 and got engaged in May 2008. They tied a knot to each other in 2008. The couple separated in December 2010 and their divorce was finalized in July 2011. She then re-married Frenchman Romain Dauriac. He is the owner of an advertising agency. The couple started dating in November 2012 and got engaged in September 2013. Scarlett gave birth to their daughter, Rose Dorothy Dauriac in 2014. They got married in October same year in Philipsburg, Montana. The couple separated in mid-2016 and their divorce was finalized in September 2017. She is currently dating SNL co-head writer and "Weekend Update" co-host Colin Jost. Their relationship was confirmed in December 2017. As of today, the couple is living a happy life.
Net Worth, Earnings, Source of Wealth
Scarlet has accumulated the net worth of $140 Million as of 2019 working in the entertainment industry which is her major source of income. Her exact salary will be updated soon. She was also the highest-grossing actress of 2016 and the highest-grossing actress of all time in North America in nominal dollar terms. Her films have made $4.3 billion worldwide. She appeared on Forbes' Celebrity 100 in 2006, 2015, 2-15, and 2016. She was the highest-paid actresses earning $17 million in 2014, $35.5 million in 2015, and $25 million in 2016. She earned $40.5 million in 2018 once again becoming the world's highest-paid actress. She was the highest-grossing actor in 2016 with a total of $1.2 billion. She has also appeared in advertisements for Calvin Klein, Dolce & Gabbana, L'Oreal, and Louis Vuitton. She has also represented the Spanish brand, Mango since 2009. She was the first Hollywood celebrity to represent a champagne producer, appearing in advertisements for Moet & Chandon. She became the global brand ambassador for the Israeli company SodaStream in January 2014.