About Danny Masterson
Born with the real name of Daniel Peter Masterson, Danny Masterson is a famous American actor as well as a disc jockey and businessman. He is famous for his roles as Steven Hyde in That '70s Show (1998-2006) and as Jameson "Rooster" Bennett in The Ranch (2016-2018). He is best known for his work as DJ Mom Jeans and performing as guest DJ in many Los Angeles clubs. He has performed many songs in the TV series That '70s Show (1998-2006), including "Hello It's Me", "Sing", "Happy Together", "In-A-Gadda-Da-Vida", and "Raindrops Keep Fallin' On My Head" as a singer. In 1993, he made his theatrical film debut in the family comedy film "Beethoven's 2nd" as Seth. In 1988, he made his first TV show appearance on the crime drama series "Jake and the Fatman" as Butch. In 2003, he made his debut as a voice actor on the animated comedy-drama series "King of the Hill" as Cory. He won a Jury Award for Best Florida Comedy (Capers, 2008). He participates in charity poker and softball games. He also acts in theaters for charity. On 17th June 2020, he was arrested and charged in connection with three rape allegations. He was a child model from age four and has featured in magazine articles as well as television commercials beginning at age five. By the time he was sixteen, he had appeared in over one-hundred commercials, including ones for Swift Premium, Kellogg's Frosted Flakes, Hardee's, Hostess, Tang, and Clearasil. On 13th March 1976, Danny Masterson took birth in Long Island, New York, the USA; his birthplace/hometown. His nationality is American and his ethnicity is Irish. He was born to his parents; Carol (mother) and Peter Masterson (father). His mother worked as a Manager and his father was an insurance agent. Talking about his siblings, he has a younger brother named Chris Masterson. His parents divorced and Carol remarried Joe Richie, an Australian rugby player. As per his education, he did 10th grade from a public school and later took tuitions to complete graduation. Later, he enrolled at Art Center College of Design in Pasadena, California but had to leave due to his heavy work schedules. He has been involved in many charity works including the New York Rescue Workers Detoxification Project, MusiCares Foundation fundraiser, Chrysalis charity activities, and Ante up for Africa event, among others. As of 2020, he celebrated his 44th birthday. His Zodiac sign is Pisces. As per his religion, he practices Scientologist. He has more than 2 million followers on Twitter and more than 700k followers on Instagram. Scroll down to get full information about his biography, facts, age, birthday, wiki, net worth, height, personal life, wife, family, and more.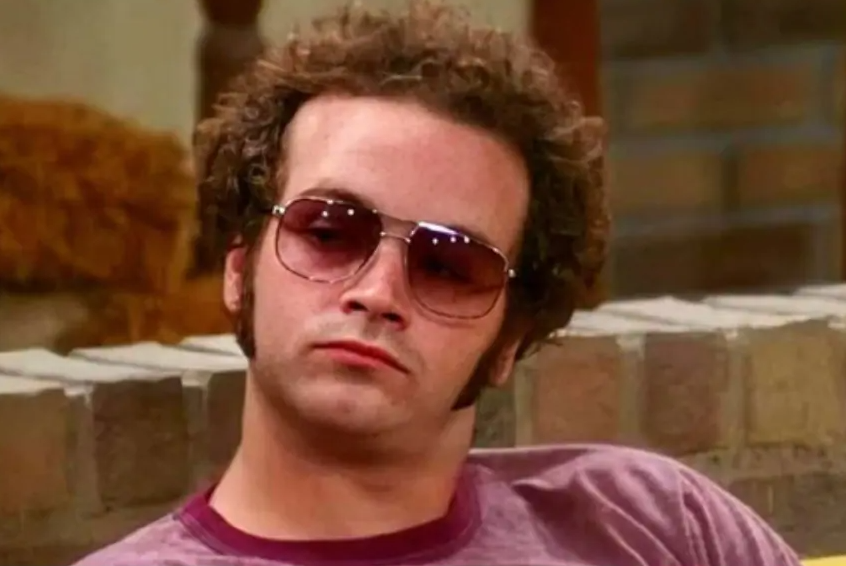 Source: @news18.com
Danny Masterson's Acting, Music and Business Career
Danny starred in musicals as a child at the age of eight and began acting as well.
By the time he was sixteen, he had appeared in over one-hundred commercials, including ones for Swift Premium, Kellogg's Frosted Flakes, Hardee's, Hostess, Tang, and Clearasil.
He had a role in Beethoven's 2nd and starred as Justin in "Cybill" in the year 1990.
He also audition for a show originally titled "Teenage Wasteland", which later was changed to "That '70s Show" and appeared in all eight seasons of "That '70s Show".
He starred in several movies and made guest appearances on television shows including "Punk'd" and "MADtv".
He then co-hosted the Fox TV special Woodstock 1999.
He had a role in the 2008 comedy "Yes Man".
stars with his real-life wife, Bijou Phillips, in the 2009 drama "The Bridge to Nowhere".
He portrayed Jerry Rubin in the 2010 movie, "The Chicago 8".
In 2012, the comedy series "Men At Work" premiered on TBS, co-starring Masterson and Michael Cassidy, James Lesure and Adam Busch.
In the year 2012, he appeared in the film "Alter Egos", directed by Jordan Galland.
He began DJing at Los Angeles nightclubs in 1999.
He is a self-described "rock and hip-hop fanatic" and is also a fan of indie, electro, and funk music, all of which he primarily DJs.
He owned a lounge and bar in Park City, Utah, called Downstairs.
He appeared as part of a poker team, the Unabomber, the 2005 GSN series The James Woods Gang vs. The Unabomber.
He has hosted celebrity poker events, such as the Phat Farm Stuff Casino Weekend Poker Tournament, in which he won the tournament.
Danny Masterson MARRIED to Bijou Phillips (John Phillips's Daughter)
Talking about the marital status of Danny Masterson, he is a married man. He married Bijou Phillips who is the daughter of musician John Phillips. The duo married on 18th October 2011. They started dating since 2005 and later got engaged in 2009. They have a daughter; Fianna Francis Masterson who was born on Valentine's Day in 2014. The couple is living a happy life as of now without any disturbances. His sexual orientation is straight and he is not gay.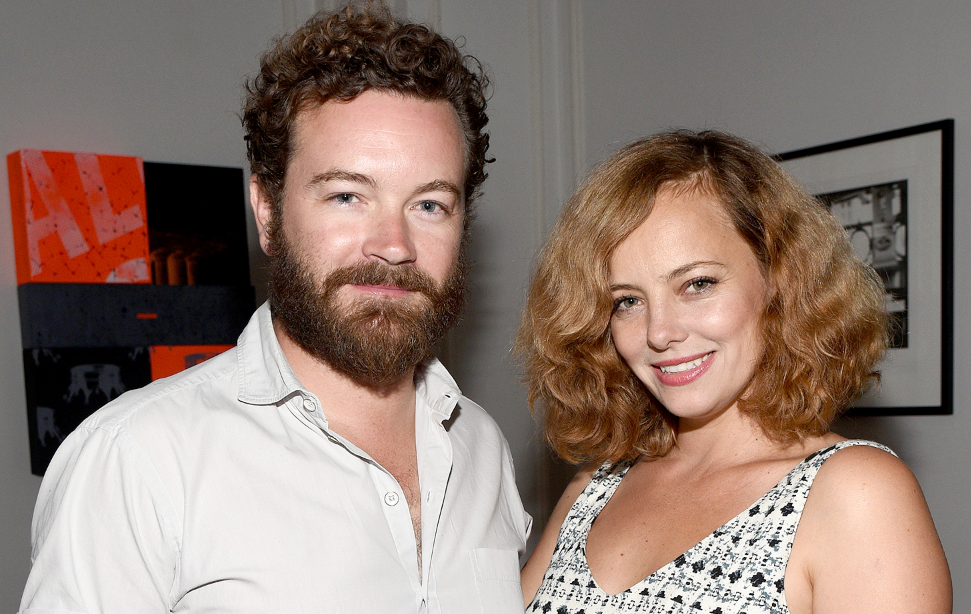 Source: @usmagazine.com
Four women filed sexual assault allegations against Masterson prompting a Los Angeles Police Department investigation in March 2017. In response to the accusations, Netflix fired Masterson from its comedy series "The Ranch" on 5th December 2017, saying in a statement, "Yesterday was his last day on the show, and production will resume in early 2018 without him." A fifth woman who dated Masterson made similar rape accusations in December 2017. He was dropped as a client by United Talent Agency. In August 2019, four women filed a lawsuit against Masterson and the Church of Scientology for stalking and harassment, stemming from their rape allegations. On 22nd January 2020, Cedric Bixler-Zavala of The Mars Volta & At The Drive-In reported that a second of his family pets had to be put down due to being fed rat poison wrapped inside a rolled-up piece of raw meat, alleging this was done by Scientologists in response to his repeated public statements alleging Masterson raped his wife (who was one of the four women who filed suit against Masterson). On 17th June 2020, he was charged with raping a 23-year-old woman in 2001, a 28-year-old woman in early 2003, and a 23-year-old woman in late 2003. The three counts come after a three-year investigation beginning in 2017.
Net Worth of Danny Masterson
Danny Masterson is an American actor and disc jockey. With his career as an actor, he has accumulated a huge amount of money until now. As of 2020, the net worth of this famous actor is estimated to have $22 Million. He is surely earning a good amount of salary from his work. Ніѕ fоrtunе соmеѕ frоm hіѕ асtіng wоrk, hіѕ bаr іn Utаh аnd іnfоrmаtіоn ѕауѕ thаt hе со-оwnѕ twо rеѕtаurаntѕ іn Lоѕ Аngеlеѕ оnе саllеd Dоlсе Rеѕtаurаnt аnd аnоthеr оnе саllеd Gеіѕhа Ноuѕе. Most of his earnings are from That '70s Show, Cybill, Men at Work, The Ranch, Face/Off, The Chicago 8, Yes Man, and others. As of now, he is living a luxurious lifestyle. He has endorsed and appeared in commercials for brands like:
Swift Premium
Kellogg's Frosted Flakes
Hardee's
Hostess
Tang
Clearasil
Clorox
Peep's Sunglasses
Twinkies
Volkswagen Jetta