About Dominic West
Dominic Gerard Francis Eagleton West renowned as Dominic West is an English actor, director, as well as a musician who is famous for his role as Jimmy McNulty in the crime drama series, "The Wire" from the year 2002 to 2008 and Noah Solloway in the drama series, "The Affair" from the year 2014 to 2019. He is also known for playing serial killer Fred West in the crime drama television film, Appropriate Adult and Fred Casely in the 2002 film, Chicago. His film credits include Chicago (2002), 300 (2007), Punisher: War Zone (2008), John Carter (2012), The Square (2017), and Colette (2018). He won the British Academy Television Award for Best Actor at the 2012 British Academy Television Awards for portraying serial killer Fred West in "Appropriate Adult" (2011). At present, he plays the role of Dr. Chris Cox in the Sky One series "Brassic".
Dominic West's wife is 'crushed' he has feelings for Lily James, says marriage is 'over'. He said in a 2016 interview that wives would be smart to 'turn a blind eye' to husbands who have flings in their 40s and 50s. Catherine FitzGerald was really doing OK after photos appeared showing her husband on a romantic-looking getaway in Rome with actress Lily James. She joined her husband last month for a photo op outside their London home to declare in a statement: "Our marriage is strong and we're very much still together." He joined her husband last month for a photo op outside their London home to declare in a statement: "Our marriage is strong and we're very much still together." Sources are now telling that FitzGerald, 49, isn't doing OK and may have concluded that her 10-year marriage to West is "over." That's because West reportedly admitted to his wife, with whom he shares four children, that he has "feelings" for James. As Fitzgerald stood outside her London home with West on Oct. 13, and the couple awkwardly kissed in front of reporters, she kept her left hand in her pocket as if to hide the absence of a wedding band, E! News reported. West wasn't wearing his wedding ring at all. As recently as early October, James was in the news for finally calling off her five-year relationship with "The Crown" actor, Matt Smith, 37, after they failed to successfully rekindle their romance during COVID-19 quarantine.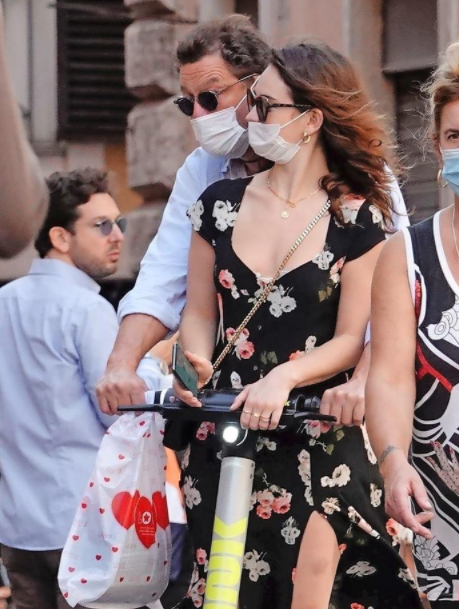 Source: @heatworld
Everything You Need To Know About Lily James
Dominic West is famous for being an actor, and a director. He is best known for his role as Jimmy McNulty in "The Wire" and Noah Solloway in "The Affair". He was praised for the accuracy of his character's American accent.
On 15th October 1969, Dominic West was born in Sheffield, West Riding of Yorkshire, the UK. His birth name/full name is Dominic Gerard Francis Eagleton West. He holds British nationality and his ethnicity is British-White. He is of Irish ancestry. His race is White. His religion is Christian and his Zodiac sign is Libra. He was born to his parents; Thomas George Eagleton West (father), and Pauline Mary Cleary (mother). His father owned a plastics factory and his mother was an actress. Regarding his siblings, he has 6 siblings; 5 sisters and a brother. Concerning his education, he went to attend Eton College, and then he attended Trinity College Dublin where he studied English literature. He graduated from Trinity College Dublin in 1993. He then attended the Guildhall School of Music and Drama, from where he graduated in the year 1995. As of 2019, he celebrated his 51st birthday.
Dominic West is a very handsome actor with a slim body build. He stands at a tall height of 1.83 m or 6 ft. He has a balanced and well-maintained bodyweight of 89 KG or 195.8 lbs. His body measurements are 16-42-35 in (biceps, chest, waist). His eye color is hazel and his hair color is dark brown. Overall, he has got a healthy body.
Dominic West's Acting Career
Dominic West began his career by appearing in "True Blue", "Chicago", Richard III", and "Mona Lisa Smile". His most notable TV role came by starring in "The Wire" as the American police detective Jimmy McNulty.
As a director, his debut was while being on The Wire; he directed the episode "Took" (2008).
Later, he starred as Lysander in the 1999 film version of William Shakespeare's "A Midsummer Night's Dream". He then portrayed the heavy metal guitarist Kirk Cuddy in the 2001 film "Rock Star".
In the year 2002, he played in "Chicago" as Fred Casely. He played the Spartan politician Theron in the 2006 film "300". What's more, he made a guest appearance as an actor in a sketch in "The Catherine Tate Show", alongside "Frankie Howerd impressionist".
After a year in 2007, he played Detective Poppil in "Hannibal Rising". He also played the disfigured supervillain Jigsaw in the 2008 film Marvel's "Punisher: War Zone".
He had a role as General Virilus in Neil Marshall's adventure thriller "Centurion" in the year 2010. He then starred in the UK ghost movie "The Awakening".
Besides this, he has also appeared in the role of Oliver Cromwell in the Channel 4 series "The Devil's Whore."
He performed as "Dr. West", the opening track on Eminem's 2009 album Relapse, as a doctor discharging Eminem from a rehab facility.
He starred as Hank in a radio adaptation of Eugene O'Neill's expressionist play "The Hairy Ape" for BBC Radio 3. He was also a guest presenter on the BBC show "Have I Got News for You".
He appeared as a news presenter on the BBC period drama series "The Hour" as well as he played serial killer Fred West in the ITV two-part series "Appropriate Adult".
He played gay activist Jonathan Blake in the 2014 film "Pride" about the 1984-1985 miners' strike in the UK.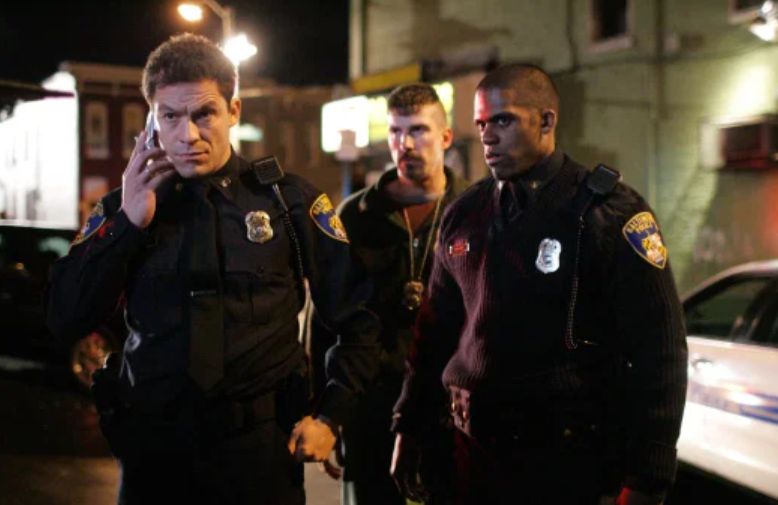 Source: @mercurynews
He stars as Noah Solloway on Showtime's series "The Affair", which premiered in October 2014. The series was renewed for a fifth season in 2018.
It was reported that he was represented by Tavistock Wood Management in 2018. He then appeared in "Colette" as the eponymous writer's husband, Willy in the same year.
He played the role of Jean Valjean in the BBC's adaptation of Victor Hugo's novel Les Miserables in the year 2019. Additionally, he appeared in Sky One's series "Brassic", in the recurring role of Dr. Chris Cox in the same year.
West is also a theater actor who played Edward in Harley Granville Barker's "The Voysey Inheritance" in the year 2006. He took the title role in Simon Gray's classic comedy, "Butley", playing at the Duchess Theatre in London from 1 June 2011.
From mid-December 2012 to January 2013, he starred as Henry Higgins in My Fair Lady at the Crucible Theatre in Sheffield. He starred alongside Janet McTeer in "Les Liaisons Dangereuses" at the Donmar Warehouse in London between the year 2015 to 2016.
Awards, Achievements, and Honors of Dominic West
Dominic West is an award-winning actor who received the Critics' Choice Movie Award for Best Acting Ensemble, Screen Actors Guild Award for Outstanding Performance by a Cast in a Motion Picture for his role as Fred Casely in the 2002 film "Chicago". He gained Crime Thriller Award for Best Actor for his role in "The Wire" and Broadcasting Press Guild Award for Best Actor for "The Hour". He achieved British Academy Television Award for Best Actor for Appropriate Adult, Satellite Award for Best Actor - Television Series Drama for The Affair. His honors include;
In November 2010, West was awarded an honorary degree for services to the Arts by Sheffield Hallam University.
In July 2018, it was announced he was to receive an honorary doctorate from the University of Sheffield.
Dominic West's Wife, Catherine FitzGerald
Dominic West is a married man. He is married to his longtime girlfriend turned wife, Catherine FitzGerald. They began dating at university. The duo married in Glin, County Limerick on 26th June 2010. The married couple shared four children together named Dora, Senan, Francis, and Christabel. Catherine FitzGerald is an Anglo-Irish aristocrat, is the daughter of Desmond FitzGerald, 29th Knight of Glin, and was formerly married to Edward Lambton, 7th Earl of Durham. West's sexual orientation is straight and he is not gay.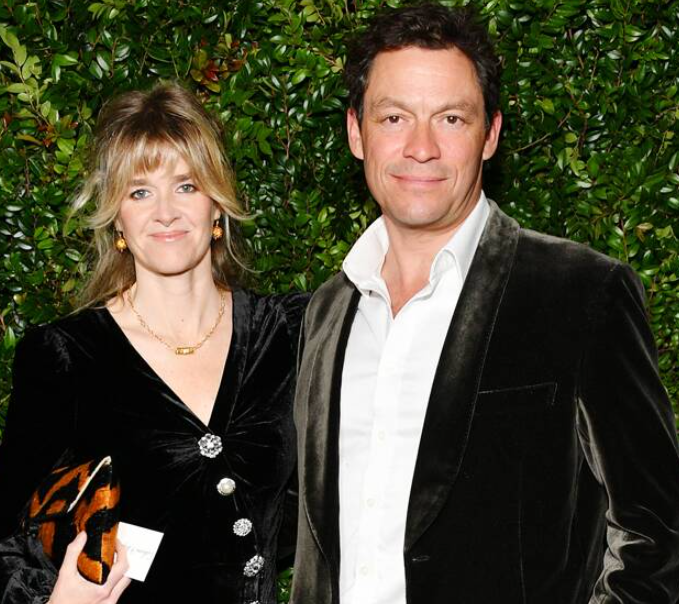 Source: @eonline
Prior to his marriage, he had affairs with Polly Astor with whom he has a daughter named Martha.
Recently, West was spotted kissing and holding hands with actress Lily James in October 2020. West and his wife later clarified that their marriage was 'strong' and they were 'very much together'.
West is a supporter of care charity Helen's Trust. He led Team Canada/Australia for Walking With The Wounded, a fundraising event for wounded soldiers. He trekked to the South Pole against Team UK (led by Prince Harry) and Team America (led by Alexander Skarsgard). Alongside Harry, Skarsgård, and several wounded soldiers, West successfully made it to the South Pole on 13th December 2013.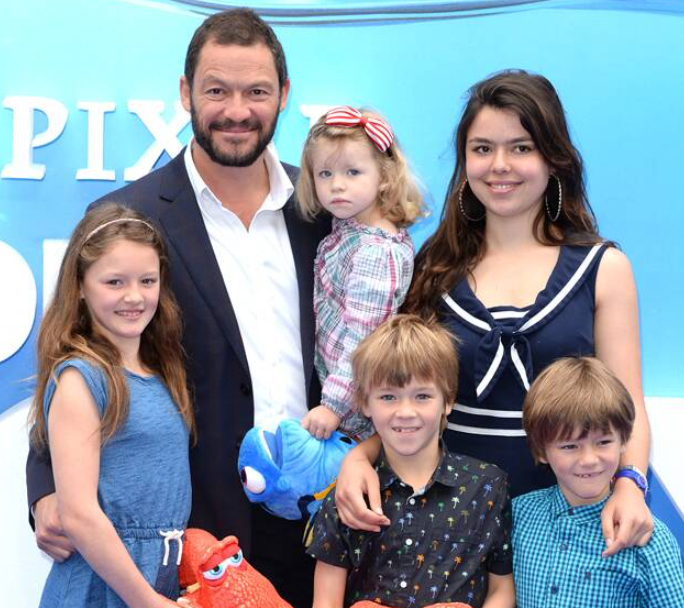 Source: @eonline
Dominic West's Net Worth
Dominic West is a famous actor as well as a director who has made a decent amount of money from his career. As of 2020, the net worth of the West is estimated to have $14 million which he made from the entertainment industry. His major source of wealth comes from acting career as he has appeared in many films, television series, tv shows, theater productions, and more. He has kept his salary details in private but there is no doubt in the mind of his followers that he is making a considerable amount of money from his career. He also starred in a series of online films known as "The Carte Noire Readers" in 2009. He also promoted the French coffee brand 'Carte Noire'.