Tanya Roberts Biography
Victoria Leigh Blum was an American actress, producer, and model who was better known as Tanya Roberts. She was well recognized for starring as Julie Rogers in the final season of the 1970s television series "Charlie's Angels", Stacey Sutton in the James Bond film "A View to a Kill", and as Midge Pinciotti in 81 episodes of "That '70s Show" from 1998 to 2004. She dropped out of school at age 15 to marry her boyfriend and hitchhike across the country. She started off as a model and an off-Broadway artist before embarking on a career as an actor. Although, Hollywood didn't find her acting abilities suitable for high octane dramas and she kept appearing in horror and adult movies. She became a regular on "That 70s Show" but had to leave it midway, due to her husband's terminal illness. Sadly, we lost her on 4th January 2021 at the age of 65. Scroll down to know much more about Tanya Roberts's Death Cause, Death, Full Biography, Untold Story, Interesting Facts, Personal Life & Affair.
Death of Tanya Roberts

Tanya Roberts passed away on 4th January 2021 at the age of 65 in Los Angeles, California, U.S. Roberts fell out of bed and could not get up, following intestinal pain and breathing difficulties that began on a hike the day before on 24th December 2020. She was taken to Cedars-Sinai Hospital in Los Angeles and was later placed on a ventilator. She died from a urinary tract infection, according to a statement from her publicist. Roberts's domestic partner, Lance O'Brien, also confirmed the news and addressed the confusion surrounding her death. "I didn't think this would be the last time I was going to be seeing her," he explained Tuesday. "I didn't think it was that serious." We are sorry for your loss.
Famous For

Being an American actress, producer, and model.
For playing Julie Rogers in the final season of the 1970s television series "Charlie's Angels".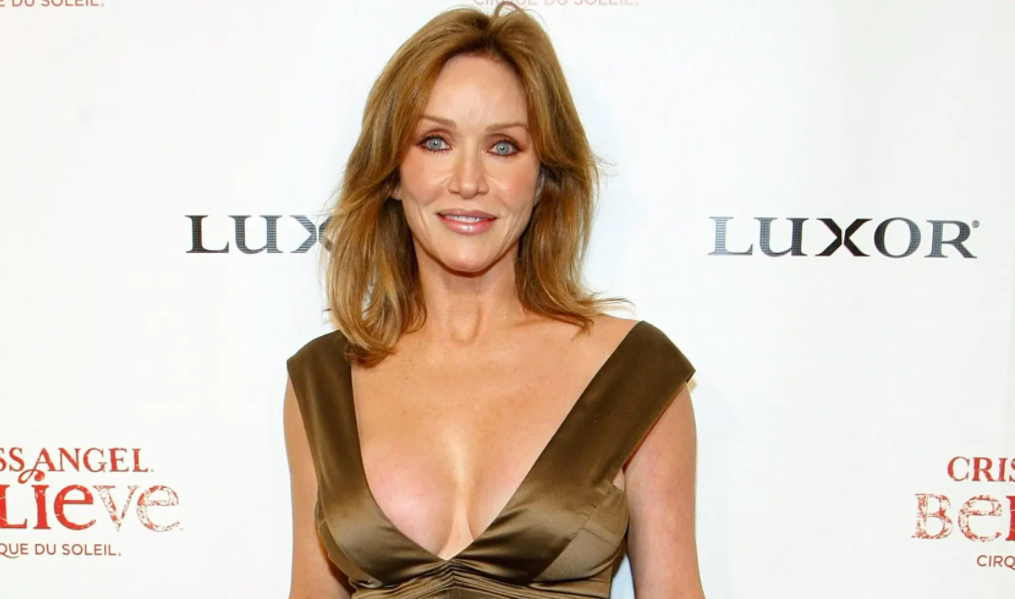 Source: @distractify
Early Life of Tanya Roberts

Tanya Roberts took birth on 15th October 1955 with the real name or full name of Victoria Leigh Blum in New York City, the U.S. however, her residence was in Hollywood Hills, California at the time of her death. She held an American nationality and mixed ethnicity. She was from Christianity religion and her race was white. She used to happily celebrate her birthday on 15th October of every year and she had celebrated her 65th birthday though as her birthdate, her star sign was Libra. She was the second child of a father of Irish descent and a Jewish mother. She had a sibling; one older sister, Barbara. Roberts's father supported their family on a modest income, working as a fountain pen salesman in Manhattan. Roberts and her sister were raised in the central Bronx. She left high school and lived for a while hitchhiking across the United States at the age of 15 and eventually returned to New York City and became a fashion and cover model.
Career of Tanya Roberts

Tanya Roberts kicked off her career as a model in TV ads for Excedrin, Ultra Brite, Clairol, and Cool Ray sunglasses however she starred in serious roles in the off-Broadway productions "Picnic" and "Antigone" as well as she made her film debut in the horror film "Forced Entry" (1975).
She then made her screen debut in "The Last Victim" in 1976 and also participated in the drama "Fingers" in 1977.
She was seen in the cult movies "Tourist Trap", "Racquet", and "California Dreaming" whereas she was chosen in the summer of 1980 from some 2,000 candidates to replace Shelley Hack in the fifth season of detective television series "Charlie's Angels".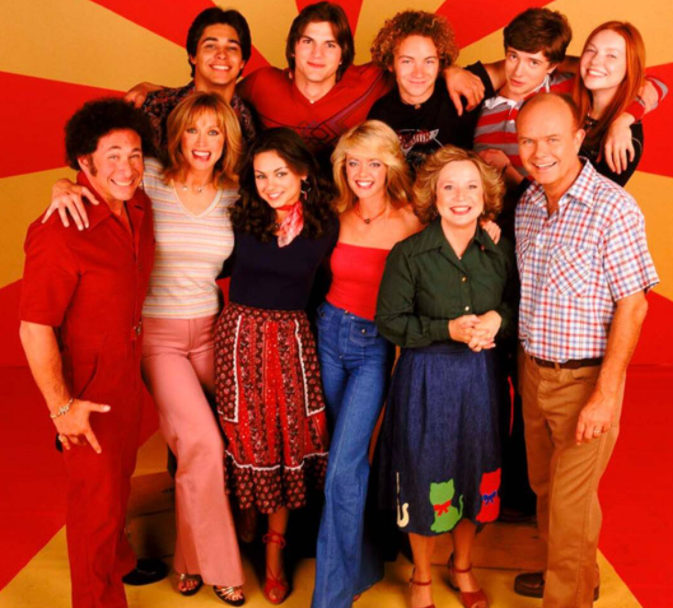 Source: @eonline
As well, she was featured on the cover of "People" magazine with a headline asking if Roberts would be able to save the declining series from cancellation but the series continually drew dismal ratings and was canceled in June 1981 despite the hype of Roberts's debut in November 1980.
After that, she starred in the film "The Beastmaster" (1982) as Kiri as she was featured in a nude pictorial in "Playboy" to help promote the movie.
Roberts filmed the Italian-made adventure fantasy film "Hearts and Armour" in 1983 though she appeared as Velda in the television movie "Murder Me, Murder You" (1983).
She appeared in the lead role in the 1984 fantasy movie "Sheena: Queen of the Jungle" whereas she also starred as Bond girl Stacey Sutton, a geologist, in "A View to a Kill" (1985)
Similarly, her other 1980s films include "Night Eyes", "Body Slam" (1987), "Inner Sanctum" (1991), "Sins of Desire", "Hot Line" and many others.
She also appeared in the video game "The Pandora Directive" in 1996 however she took the role of Midge Pinciotti on the television sitcom "That '70s Show" in 1998. But, she revealed on E! True Hollywood Story that she left the series in 2001 because her husband had become terminally ill.
Later, she returned for a few special guest appearances in the 6th and 7th season, in 2004 and got retired from acting in 2005.
Besides, she had written the foreword to the book "The Q Guide to Charlie's Angels" (2008) as she had maintained an active social media presence by hosting video chats on Facebook and Zoom during the COVID-19 pandemic.
Personal Life of Tanya Roberts

Reflecting on Tanya Roberts's personal life, she was a married woman. She was married to Barry Roberts with whom she had a romantic relationship for a long time. But, the couple's relationship did not appear till the death of Tanya because her husband died in 2006. The pair had also no children. Tanya was living a single life after the death of her husband. Furthermore, talking about her sexual orientation, she was straight. Additionally, she has had a quite controversial love life. She fell in love with a "bohemian" guy at the age of 15 and started living with him but her mother had strong objections over her husband and the marriage ended eventually.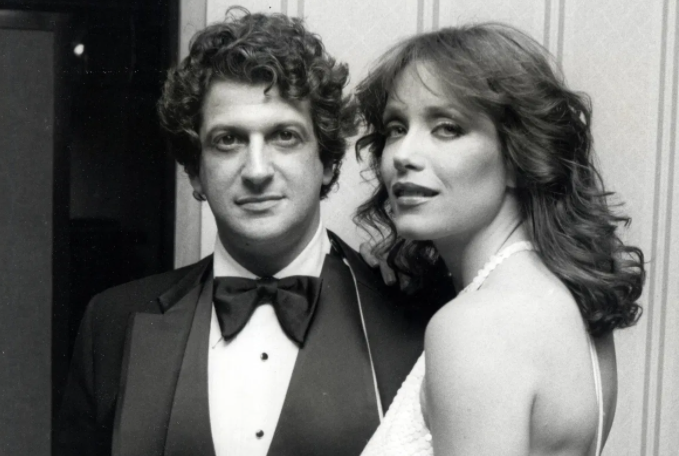 Source: @the-sun.com
Net Worth of Tanya Roberts

Moving towards Tanya Roberts's net worth, she had a worth of around $10 million at the time of her death in January 2021. She also earned a fine amount of salary too which was also in millions of dollars per year. She had also successfully established herself as one of the fashionable actresses in the industry. She had earned a handsome amount of money from her career as her major source of income was from her acting and modeling career.
Body Measurement of Tanya Roberts

Tanya Roberts was a beautiful and adaptable actress as well as a model who stood at a perfect height of 5 feet and 8 inches with a balanced body weight. Blessed with great looks and an amazing goddess-like figure, she could definitely rock any wear she decided to put on. She also made a special effort to look professional and attractive on air. Graceful woman Tanya had brown hair and dark brown eyes color as her body build type was slim.