Dustin Diamond Biography
An American actor, director, stand-up comedian, and musician, Dustin Diamond is well recognized for his role as Samuel "Screech" Powers throughout the "Saved by the Bell" franchise which he began during his childhood years. He played the role of best friend and sidekick to the show's main character and offered comic relief as a kind-hearted geek. Diamond has had some public struggles since his departure from the show, including a 2001 filing for bankruptcy. As recent news, Dustin has been diagnosed with stage 4 cancer after being hospitalized over the weekend. Scroll down to read Diamond's Full Biography, Interesting Facts, Net Worth, Family, Wiki, Age, Personal Life, & more.
Famous For

Being an American actor, director, stand-up comedian, and musician.
For his role as Samuel "Screech" Powers throughout the "Saved by the Bell" franchise.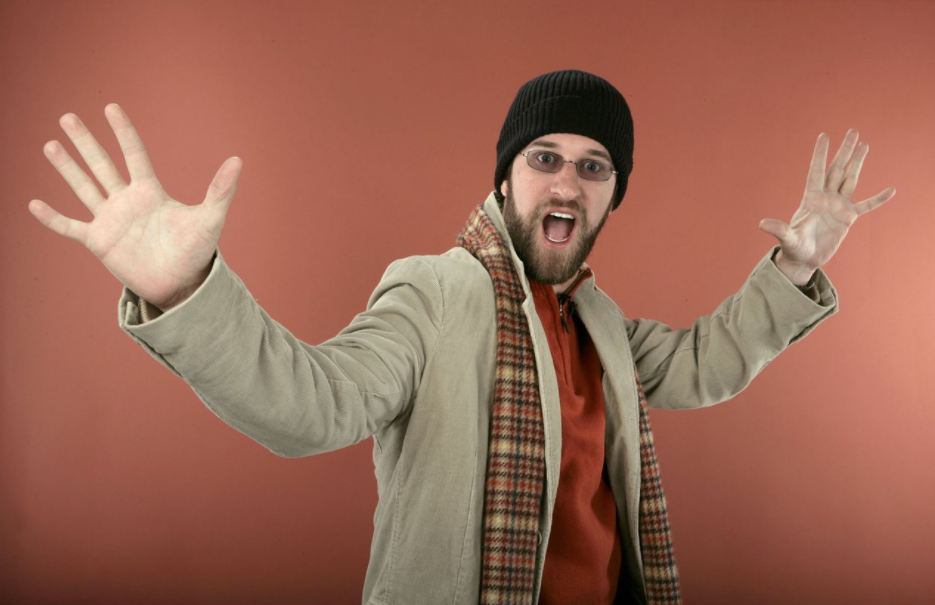 Source: @pennlive
Dustin Diamond Early Life

Dustin Diamond opened his eyes for the first time on 7th January 1977 in San Jose, California, U.S (hometown) whereas he currently resides in Port Washington, Wisconsin. He holds an American nationality and his American-white is his ethnicity. Likewise, he is from the Jewish religion and his race is white. He happily celebrates his birthday on the 7th January of every year and he has celebrated his 44th birthday as of 2021. Thus, his age is 44. As his birthdate, his star sign is Capricorn. His father, Mark Diamond taught digital electronics for a computer-processing firm and his mother was a computer operator for Pacific Bell. He attended Zion Lutheran School.
Dustin Diamond Career

Dustin Diamond kicks off his acting career starring the nerdy and lovable Samuel "Screech" Powers on the television show "Saved by the Bell" however, Diamond returned to Bayside High as Principal Belding's assistant in "The New Class" episodes.
As well, he directed and released his own sex tape, "Screeched - Saved by the Smell" in 2006 and started doing stand up comedy after the end of "Saved by the Bell" as he was featured on a number of the game as well as reality shows including "The Weakest Link", and "Celebrity Boxing 2".
He has also made several cameo appearances in films, including appearances in "Dickie Roberts: Former Child Star" in 2003 and in "Made" in 2001 whereas he starred the part of "Alumnus Guy #1" in "American Pie Presents: The Book of Love".
Diamond played Bernardo, the castle guard, in the partially animated science-fiction comedy "Hamlet A.D.D." in 2014 as well as he was seen in numerous films and series like "Celebrity Fit Club", and "Celebrity Championship Wrestling" as he published an inside story of the show's cast and crew, from his point of view, titled "Behind the Bell" in 2009.
Music Career

Dustin is also a musician and formed an alternative metal band called Salty The Pocketknife where he played bass and wrote much of the music as well but the band split up due to internal disagreements shortly after recording their first album.
Also, he has appeared on truTV's "The Smoking Gun Presents: World's Dumbest..." as a commentator.
He became a housemate on the twelfth series of "Celebrity Big Brother" in August 2013.
Dustin Diamond Personal Life
Reflecting on Dustin Diamond's personal life, he is a married guy. He tied a knot with longtime girlfriend Jennifer Misner in 2009, though the two have since separated. Then, he started going out with Amanda Schutz around the year 2014 and during the course of their relationship, the two, reportedly, got engaged as well. Furthermore, talking about his sexual orientation, he is straight.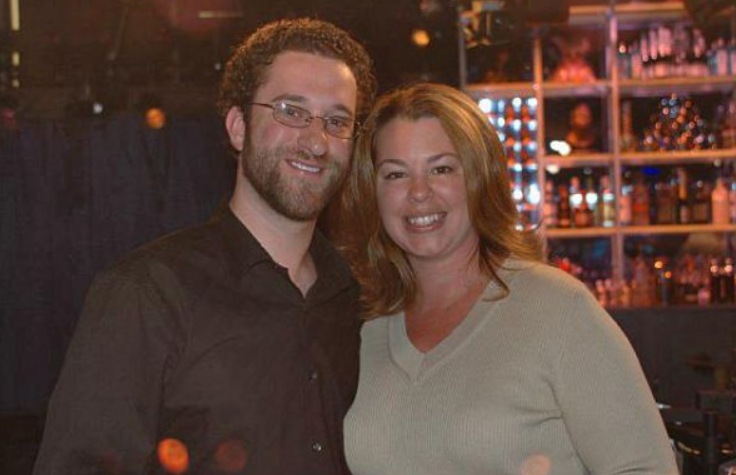 Source: @liverampup
Additionally, Diamond was arrested in Ozaukee County, Wisconsin on 26th December 2014S, for possession of a switchblade knife, which he was alleged to have pulled during a bar altercation in which a man was stabbed. As well, he was convicted of two misdemeanors, carrying a concealed weapon and disorderly conduct on 29th May 2015. He was cleared of the most serious charge, recklessly endangering public safety. On 25th June 2015, Diamond was also sentenced to four months in prison. He served three months and was released on probation. Diamond's probation agent determined that he had violated the terms of his probation, and he was arrested in May 2016.
In addition, Dustin was hospitalized in Florida on 13th January 2021. A day later it was reported by TMZ and confirmed by Diamond's representative that he was battling Stage 4 cancer. Diamond has cancer throughout his body and is currently getting his first round of chemotherapy. Diamond discovered a lump in his throat, which led to the diagnosis. He is also experiencing pain from having shingles.
Dustin Diamond Net Worth
Moving towards Dustin Diamond's net worth, he has a worth of around $300 thousand as of 2021 whereas he also earns a fine amount of salary too which is also in thousands of dollars per year. Diamond appeared on "The Howard Stern Show" asking listeners to visit his website and purchase a t-shirt. He stated on the show that he hoped to sell 30,000 t-shirts that read "I paid $15.00 to save Screeech's house" (spelling "Screech" with an extra E for copyright reasons) in order to raise $250,000 and avoid foreclosure on his house. In addition, his major source of income is from his acting career. He has also appeared in a TV commercial for "Trivial Pursuit '90s Edition" in 2004.
Dustin Diamond Body Measurement

Dustin Diamond is a handsome and adaptable actor as well as a musician who stands at a perfect height of 5 ft 11½ in or 181.5 cm with a balanced bodyweight of around 75 kg or 165.5 lbs. Blessed with great height and physique, he still carries the aura to rock the shirtless avatar. He has made some loyal fans and admirers over the years. Dustin has dark brown hair and blue eyes as his body build type is average.