About Ed Henry; American Journalist
''Ed Henry'' is an American journalist who is a native of Queens, NY, U.S. He works as a conservative political pundit and the chief national correspondent for Fox News Channel. Ed is often lauded as a non-partisan in his reporting. Ed was the Co-host of America's Newsroom on the Fox News Channel, along with Sandra Smith. He left CNN, to become the Fox News White House Correspondents on 20th June 2011 and served for over 9 years until 1st July 2020. He is a holder of a bachelor's degree in English. Henry is based in the network's Washington, D.C. He is also active in different social media with over 369k followers on Twitter and over 39k followers on his Instagram. Ed Henry had to undergo surgical liver harvesting to enable him to donate a portion of his liver to his sister in early 2019. Now, they both are well and back to their normal life. Recently, CNN's Alisyn Camerota reacts to a lawsuit filed in federal court against Fox News which accused former host Ed Henry of rape and alleged that he retaliated against two women who rejected his advances.
Famous For
Being a Co-host of Fox News Channel's program, ''America's Newsroom''.
For winning the Everett Dirksen Award (2005).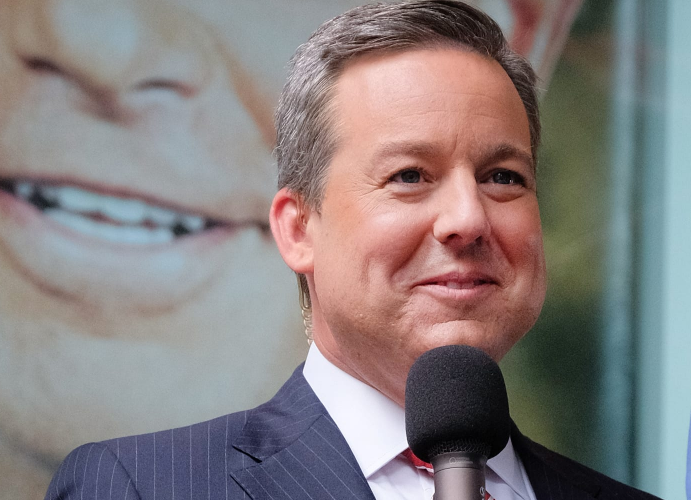 Source: @cnbc.com
Early Life of Ed Henry
Ed Henry was born on 20th July 1971 with the full name, ''Edward 'Ed' Henry'' in Queens, New York, United States. His nationality is American whereas, his race is white. Henry's ethnicity is American-White while his sun sign is Cancer. He celebrates his birthday on 20th July of every year and he had celebrated his 49th birthday as of 2020. The Fox News reporter maintains a low profile about his family. There is no provided information about the identity of his parents. He has a sister called ''Colleen''. He is educated from St. John the Baptist Diocesan High School and graduated from Siena College in Loudonville, New York.
Career of Ed Henry
Edward Henry kickoff his career by providing political analysis for the WMAL Morning News and The Chris Core Show, two local radio shows on WMAL, Washington, D.C in 2013.
Henry was a 2011-2012 member of the Board of Associate Trustees at Siena College, his alma mater.
He was the moderator of the CNN Inside Politics broadcast when Robert Novak stormed off the set, on 4th August 2005, during a lively discussion with James Carville, about Florida Republican Representative Katherine Harris' just-announced 2006 bid for U.S. Senate.
Since March 2006, after covering the White House for CNN, he became CNN's senior White House correspondent in December 2008.
They announced it that Ed was leaving CNN to become the Chief White House Correspondents for Fox News Channel on 20th June 2011 and CNN insiders said that network management had already told him that his contract would not be renewed.
Ed said he had no regrets about leaving CNN, and he has also said people in the news business (including some at CNN had denigrated that Fox News).
In February 2019, amid a North American cold wave, Ed Henry cast doubt on the scientific consensus on climate change, claiming that "the left" was making up new terms, such as "extreme weather" and "climate change", to account for the cold spell.
A lawsuit filed in federal court against Fox News on Monday accused former host Ed Henry of rape and alleged that he retaliated against two women who rejected his advances.
The lawsuit was brought by Jennifer Eckhart, a former Fox Business Network producer and online personality who made the rape allegation against Ed, and Cathy Areu, a journalist who appeared frequently on Fox News.
Fox News abruptly fired him on 1st July after the network said it received a complaint of sexual harassment from years ago.
The lawsuit said that Ed started flirting with Eckhart in 2014 when she had recently graduated from journalism school and the lawsuit said Eckhart made clear she was "not romantically interested" in Ed Henry.
A female former producer at Fox News and another woman who appeared frequently as an on-air commentator on the network have filed a civil lawsuit Monday accusing former longtime anchor Ed Henry of rape, sexual misconduct, and harassment.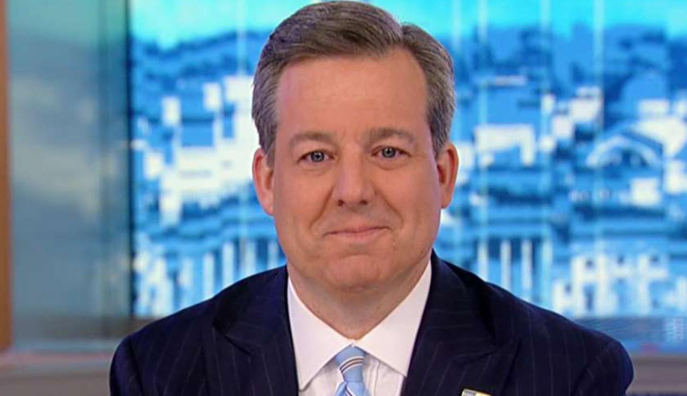 Source: @foxnews.com
Prominent Fox News commentators Sean Hannity, Tucker Carlson, and Howard Kurtz are also named as defendants in the suit and are accused of sexual misconduct. The suit was filed in the U.S. District Court for the Southern District of New York.
Fox News issued a statement on behalf of Hannity, Carlson, and Kurtz, calling the claims in the suit "false, patently frivolous and utterly devoid of any merit."
The complaint filed on Monday graphically presents multiple allegations of sexual abuse suffered by Jennifer Eckhart, a former associate producer at Fox Business, who said that Henry suggested he could help advance her career in exchange for sex.
Eckhart's complaint alleges that Henry "preyed upon, manipulated and groomed her," coercing her into sexual intercourse. Among the most serious of the allegations, Eckhart says that in 2015, Henry forced her to perform oral sex on him at the Fox News building in New York. She also alleges that in 2017, he handcuffed her as part of "violent, painful rape" in a Manhattan hotel room.
Henry's lawyer, Catherine Foti, has characterized the allegations against her client as "fictional."
Awards and Achievement of Ed Henry
Everett McKinley Dirksen Award (2005)
Merriman Smith Award (2008)
Personal Life of Ed Henry
In June 2010, he was married with ''Shirley Hung'', a CNN senior producer in Las Vegas. The couple gave birth to their son ''Patrick Henry'' and the daughter ''Mila Henry''. Talking about his sexual orientation, he is a straight guy. According to a Fox News spokeswoman, he took a temporary leave of absence following an alleged extramarital affair with a Las Vegas hostess and a stripper on 4th May 2016. The woman gave an interview with In Touch describing the alleged 10-month affair. Ed Henry subsequently lost his White House correspondent position and returned to Fox News in late August 2016 as a chief national correspondent.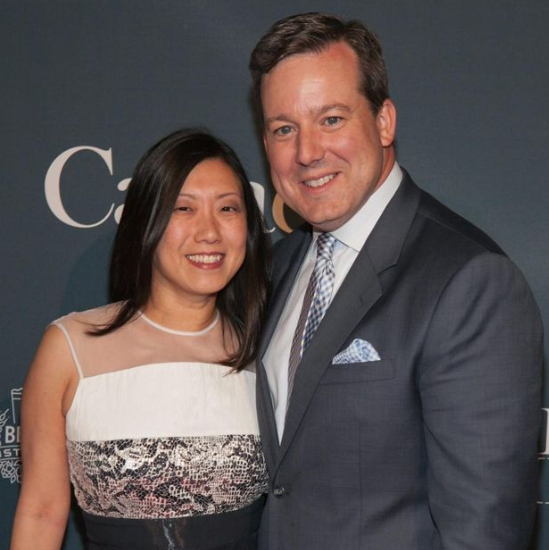 Source: @nydailynews.com
Net Worth of Ed Henry
Edward Henry gathers his net worth from his professional news reporting consignment from 2004. From 20 June 2011, Ed as well adds a significant part of his lucrative salary as the Chief White House Correspondents with the Fox News Channel. As of 2020, his net worth is around $6 million. Edward's average annual salary as a Fox News employee is $102,080 and the position and nine years of working tenure make Ed earn much. His income source is from Journalist Career.
Body Measurement of Ed Henry
The height of journalist Ed Henry is 5 feet and 11 inches or 1.8 meters. He has also a pleasant weight matching his body height. Whereas, his hair color is black and eye too. He had a slim body with a handsome face.