About Pop Smoke; American Rapper (July 20, 1999-February 19, 2020)
Pop Smoke was a famous and well-known American rapper, singer, and songwriter. His stage name 'Pop Smoke' was a combination of 2 of his nicknames-Papa (a nickname given to him by his Panamanian grandmother) and Smoke Oh Guap (a nickname given to him by childhood friends). With his best songs and albums, he has won over the heart of many people. Beginning his career from 2018, he gained fame after he released his breakout single "Welcome to the Party" in April 2019. "Welcome to the Party" was made into two remixes featuring Nicki Minaj and Skepta in August 2019. In February 2020, he released his second mixtape Meet the Woo 2, containing features from Quavo, A Boogie wit da Hoodie, Fivio Foreign, and Lil Tjay. His debut studio album, Shoot for the Stars, Aim for the Moon, was posthumously released in July 2020 and debuted at number one on the Billboard 200, with all 19 tracks from the album charting on the Billboard Hot 100. At the age of 20, he died after being shot during a home invasion. He had also garnered a huge social media fan base with more than 2 million followers on Instagram and more than 80k followers on Twitter. His nickname includes Pop Smoke, Papa, Smoke Oh Guap. Recently, Roddy Ricch and 50 Cent hold down the fort for their late collaborator Pop Smoke, who would've turned 21 (July 20) in his posthumously released music video "The Woo." The two rappers illustrate the luxurious life Pop famously categorized with his phrase "Woo," which appears in his previous mixtape titles Meet the Woo and Meet the Woo 2 while paying homage to him with archival footage playing on vintage TV screens. 50 Cent dances to Pop's third verse, which not only interpolates his Billboard Hot 100 No. 1 hit from 2005 "Candy Shop" but also nods to his Hot 100 No. 2 song from 2005 with The Game titled "Hate It Or Love It." "You know da Vibes, Monday is Pops birthday so Video Monday," the 45-year-old entertainment mogul wrote on Instagram in promotion of the clip, which is the sixth trending YouTube video on Monday. Pop Smoke was born on 20th July 1999 in New York City, the USA with the real name of Bashar Barakah Jackson. His nationality was American and his ethnicity was Mixed. His race was Black. He was born to a Jamaican mother and a Panamanian father. As of 2019, he lastly celebrated his 20th birthday. His zodiac sign is Cancer and his religion was Christian. He lived in Hollywood Hills, California, United States. He spent his childhood in the Canarsie section of Brooklyn. Pop Smoke was expelled from eighth grade for bringing a gun to school and spent two years in house arrest after being charged with weapons possession. When he was 15, he won a basketball scholarship to a Philadelphia prep school, but only stayed a short time, instead choosing to sell drugs.
Cause of Death of Pop Smoke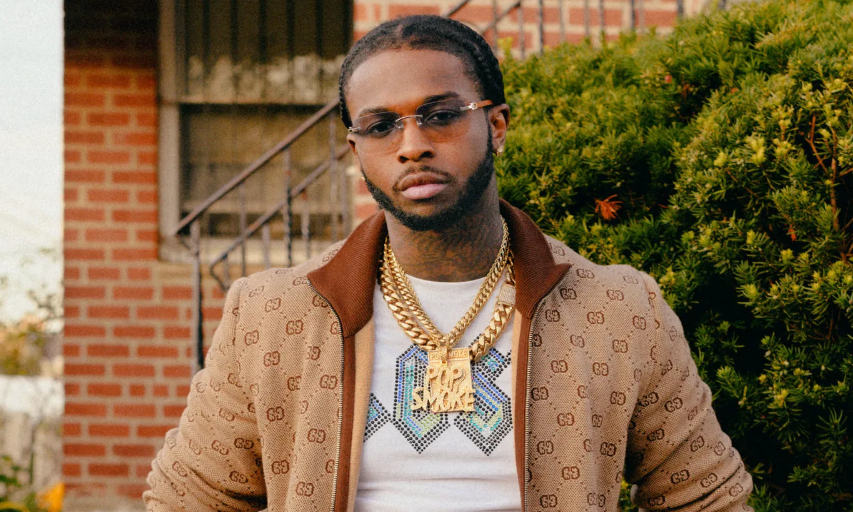 Source: @vocalo.org
At the age of 20, Pop Smoke died on 19th February 2020, after being fatally shot during a home invasion in Hollywood Hills, California. According to authorities, four hooded men entered the home at about 4:30 AM on February 19; one of them wore a ski mask and carried a handgun. Moreover, Police received news of the home invasion from a call from the East Coast. Police arrived at the home six minutes later and found Pop Smoke with multiple gunshot wounds. The home was being leased through a third-party management company; it belongs to Edwin Arroyave and his wife Teddi Mellencamp, one of the stars of The Real Housewives of Beverly Hills. He was taken to Cedars-Sinai Medical Center, where he was pronounced dead. The Los Angeles County Department of Medical Examiner-Coroner revealed that the cause of Pop Smoke's death was a gunshot wound to the torso on 21st February. On 10th July 10, five men were arrested in connection with his murder. Four were charged with his murder: Corey Walker, 19, Keandre Rodgers, 18, and two teens ages 17 and 15. Since the crime was committed during a robbery, the adults are eligible for the death penalty. A fifth person, 21-year-old Jaquan Murphy was charged with attempted murder. His funeral was attended by a massive crowd estimated to over a thousand people. Although his lyrics do not contend with police brutality or racism, his songs have been popularly used during the George Floyd protests in New York City as a symbol of resistance as well.
Pop Smoke's Rap Career
Initially, Pop Smoke started his career in music in the year 2018 where he hanged around other recording artists during their studio sessions.
After that, he started remix of popular songs within the New York City drill music scene, before embarking on creating original music that makes his famous.
In a Genius interview, he stated that his artist name of Pop Smoke is a combination of Papa (a nickname given to him by his Panamanian grandmother) and Smoke Oh Guap (a nickname given to him by childhood friends).
In April 2019, he released his breakout single, "Welcome to the Party", the lead single of his debut mixtape, "Meet the Woo" (2019).
The song was later remixed, featuring Nicki Minaj and Skepta in August 2019.
The song was also noted for its usage of UK drill production, later commonly seen throughout his discography.
Other well-known songs of his include: "Mpr", "Flexin'" and "Dior".
Following the rise to the popularity of "Welcome to the Party", he collaborated with other popular artists on singles such as "War" featuring Lil Tjay, "100k on a Coupe" featuring Calboy.
In December 2019, he collaborated on "Gatti" with JackBoys and Travis Scott, which is the last track on the JackBoys (2019) album by Scott and his Cactus Jack members.
He then released his second mixtape Meet the Woo 2 with features from Quavo, A Boogie wit da Hoodie, Fivio Foreign, and Lil Tjay in February 2020.
In five days of its release, a deluxe edition was released with three new songs: "Wolves" featuring Nav, "Dior (Remix)" featuring Gunna, and "Like Me" featuring PnB Rock.
Smoke's manager Steven Victor announced on 14th May 2020, that his posthumous debut album will be released on 12th June 2020.
In April, a documentary on Pop Smoke's life was announced to be in the works.
His posthumous debut album "Shoot for the Stars, Aim for the Moon" was originally set for release on 12th June 2020, but was released on 3rd July 2020, to commercial success, reaching number one in several countries, including on the US Billboard 200, with the entire album also charting on the Billboard Hot 100, led by the tracks "For the Night" and "The Woo".
On 20th July 2020, Pop Smoke's 21st birthday; a deluxe edition of the album was released.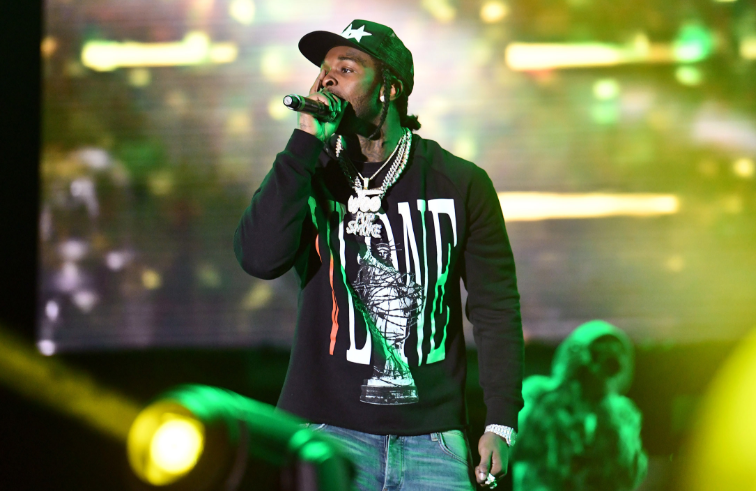 Source: @time.com
Legal Issues of Pop Smoke
He was arrested by federal authorities at John F. Kennedy International Airport and charged with transporting a stolen vehicle across state lines after returning from Paris Fashion Week on 17th January 2020.
The vehicle was a Rolls-Royce Wraith, valued at $375,000, whose owner had reported it stolen after Smoke had reportedly borrowed it in California for a music video shoot on the condition it would be returned the next day.
He posted a photo of himself in front of the stolen car on Instagram and on Facebook.
The car was later recovered by authorities at his mother's house, in the Canarsie section of Brooklyn, and sported Alabama license plates and tinted windows.
He then pleaded not guilty and was released on $250,000 bail on the same day.
Pop Smoke's Personal Life
Reflecting on the marital status of Pop Smoke, he was not married at the time of his death. But he was in a relationship. Moreover, he was engaged as well with his girlfriend named Jazzyy Mulani. More information regarding their relationship is still to get unfold yet as he has not revealed anything more about his relationship. He has maintained a secretive relationship and has not told anything to the media and the public. His sexual orientation was straight and he was not gay.
Net Worth of Pop Smoke
Pop Smoke, was an American rapper, singer and songwriter. The net worth of this famous rapper is believed to have $750K as of 2020. Whereas his exact salary is under review at present. His major source of earning was from his singing career. Before his death, he was satisfied with his earnings. He had either endorsed or promoted a couple of brands through social media such as Louis Vuitton, CHANEL, Dior, etc. He was living a luxurious lifestyle before his death.