About Frank Iero
Adaptable American musician, Frank Anthony Iero, Jr. is professionally known as Frank Iero. He is well recognized for being the former rhythm guitarist and backup vocalist of the rock band, "My Chemical Romance". He also became a member of "Leathermouth", a post-hardcore group, and Death Spells. He has been a part of two top ten albums released by "My Chemical Romance" with "The Black Parade" in 2006 and "Danger Days: The True Lives of Fabulous Killjoys". He released his debut solo album titled Stomachaches on 26th August 2014. In 2015, Frank made his first film appearance in a minor role in the crime thriller, "Addiction: A 60's Love Story" and was first seen on the talk show, "The Tonight Show with Jay Leno". Recently, Frank Iero & Mikey way have reacted to the one year anniversary of "My Chemical Romance's Return".
Famous For
Being an American musician.
For being the former rhythm guitarist and backup vocalist of the rock band, "My Chemical Romance".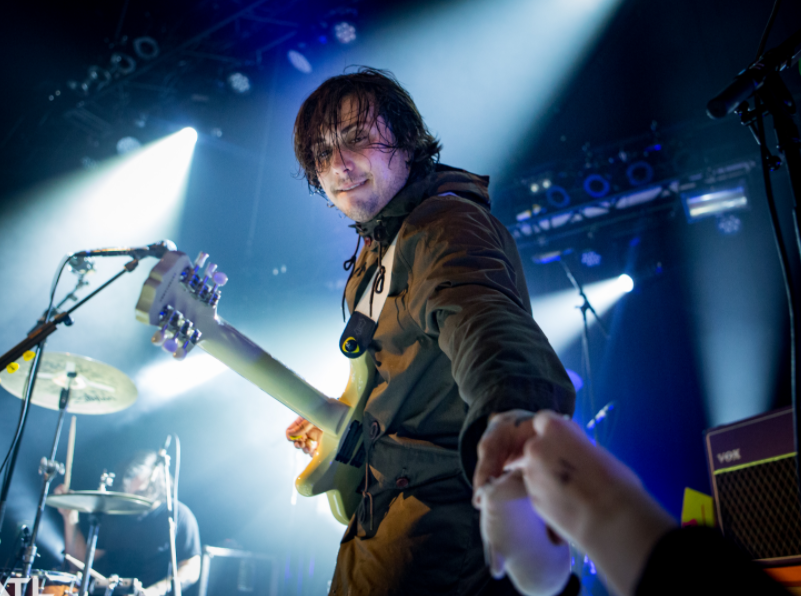 Source: @allthingsloud
Early Life of Frank Iero

Frank Iero opened his eyes for the first time on 31st October 1981 with the real name or full name of Frank Anthony Iero, Jr. in Belleville, New Jersey, the U.S. He holds an American nationality and American-white ethnicity. Analogously, he is from Christianity religion and his race is white. He happily celebrates his birthday on 31st October of every year and he has celebrated his 39th birthday as of 2020 though as his birthdate, his star sign is Scorpio. He is the son of Frank Iero, Sr. (father), and Linda Iero (mother). He attended a Catholic school as a child. He went to Rutgers University on a scholarship, but dropped out to go on tour with "My Chemical Romance". His father and grandfather were musicians and both were big influences on Iero when he was young. His father urged him to play drums, but Iero later began playing the guitar.
Career of Frank Iero

Frank Iero commenced his music career at the age of 11 by playing in local bands on the New Jersey punk scene and also served as frontman for the punk band Pencey Prep formerly joining "My Chemical Romance" whereas the band released an album, "Heartbreak in Stereo".
He has also appeared in numerous bands like I Am A Graveyard, Hybrid, Sector 12, and American Nightmare before being offered the slot of rhythm guitar in My Chemical Romance.
Frank became a member of My Chemical Romance in 2002 and was featured on their debut album "I Brought You My Bullets, You Brought Me Your Love" though the band launched their second studio album "Three Cheers for Sweet Revenge", on 8th June 2004. Band's fourth and final studio album "Danger Days: The True Lives of the Fabulous Killjoys" was released on 22nd November 2010, but later they announced their breakup on 22nd March 2013.
Frank Iero also fronted the hardcore punk quintet, Leathermouth, who launched their debut album "XO" in January 2009, on Epitaph Records as his first solo song "This Song Is A Curse" was released as a bonus track on the official soundtrack to the Tim Burton film, "Frankenweenie".
He and James Dewees announced that they were working on a new project, a digital hardcore act called Death Spells in early 2013 as they posted a short demo of a new song each night at midnight, culminating this with their first full single "Where Are My Fucking Pills?" as well as released their album "Nothing Above, Nothing Below" on 29th July of the following year.
Additionally, My Chemical Romance announced on 31st October 2019 that they would be reuniting with a date in Los Angeles on 20th December and a new merchandise line. As well, they announced that they would also be playing shows in Australia, New Zealand, and Japan in 2020, but tour dates aside from the initial Los Angeles date were later postponed to 2021 due to the COVID-19 pandemic.
Furthermore, as a piece of fresh news, Frank Iero & Mikey way have reacted to the one year anniversary of "My Chemical Romance's Return".
Solo career

Frank Iero launched his two-track entitled "For Jamia..." on 10th December as he started writing songs in his home studio after his former band broke up.
He announced in June 2015 that his signing to Staples Records and his debut album called "Stomachaches" due out on 25th August and launched the music video for this song on 4th August 2014.
Later, he released his second studio album titled "Parachutes" on 28th October and returned to touring during 2017 and his third solo studio album, Barriers, under the new moniker on 31st May 2019.
Political Views
Frank Iero tweeted, "I feel sad and ashamed. This morning, all I could say to my kids when they woke up was "I'm so sorry" in response to Donald Trump winning the United States presidential election of 2016.
Personal Life of Frank Iero

Reflecting on Frank Iero's personal life, he is a married guy. He tied a knot with his long-term girlfriend Jamia Nestor after proposing on 25th May 2006 during the recording of The Black Parade. The couple's relationship is outstanding till now and hopes it will remain as same as in the future too. Frank is not only a musician but, he is also a father too, he has twin daughter named Cherry and Lily who was born on 7th September 2010 as well, he announced via his official Twitter account that his wife had given birth to their son, Miles on 6th April 2012. Furthermore, talking about his sexual orientation, he straight.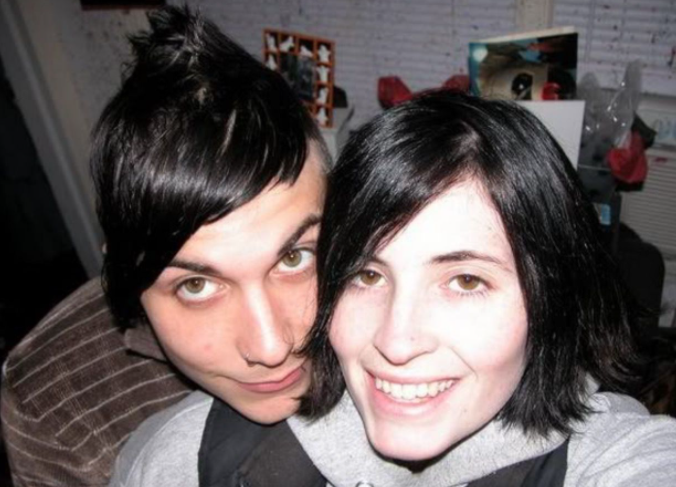 Source: @pinterest
Besides, Iero was injured in a motor vehicle accident in which a passenger bus with no passengers hit them as he and his band unloaded their van for a show in Sydney, Australia on 13th October 2016. Iero was dragged about 10 feet along the curb by the bus until his publicist moved the van, and credits "an enormous rucksack" for saving his life that day. He canceled all remaining 2016 shows and would later speak about that day saying "It broke that impact. I don't even know what would've happened. It's incredible to me that we're all still alive. No one that witnessed the accident thought that we would be."
Net Worth of Frank Iero

Moving towards Frank Iero's net worth, he has a worth of around $16 million as of 2020 whereas he has also a handsome amount of salary too which is also in millions of dollars per year. He has earned a fine amount of money from his career as a major source of income is from his music career. He's thirty-nine years of age and has the gravity of talents ingrained in one person. He does not shy away from flaunting them either. He's doing great at music and hopes he will get many victories due to his hard work in the coming days. He has not done any endorsement work yet.
Body Measurement of Frank Iero

The height of handsome musician, Frank Iero has a height of around 5 ft 6 in or 168 cm whereas his body weight is around 64 kg or 141 pounds. Graceful guy Frank has dyed black hair and hazel as his body build type is average. He has naturally brown colored hair. On Sunday, Iero shared a heartfelt message on Instagram while showing off a new tattoo. His ever-growing collection now includes a tattoo that says "December 2019," commemorating the unforgettable gig. The ink also references that massive return shows an Easter egg he'd been wearing for almost eight years. "1 year ago today was the last 'show' i played in front of a live audience, and the first show mychem had played in a little over 7 years. throughout 2020 I have been incredibly fortunate to be able to play a few live streams and collaborate remotely with some ridiculously talented individuals… but as much fun as that has been, I really can't wait for it to be safe enough to be able to play real shows again. take care of one another. wear a mask, stay safe, and keep the faith."