About Jackie Stallone
An American astrologer, dancer, Jacqueline Frances Stallone was professionally known as Jackie Stallone. She was also a promoter of women's wrestling too. She opened a woman-only gym named Barbella's and promoted women's wrestling. Previously, she worked as a hairdresser and trapeze artist. She has also been a guest on "The Howard Stern Show". She was the mother of actor Sylvester Stallone, singer Frank Stallone, and late actress Toni D'Alto. She was the first woman with a daily TV show on exercise and weight lifting in Washington, D.C. She was a trapeze artist in a circus and a chorus girl in a nightclub. She was also a hairdresser. She also became involved in the cosmetics industry, launching facial masks and other products that she claimed cured skin problems. But sadly, she dropped off on 21st September 2020 at the age of 98.
Cause of Death

Frank Stallone, the younger brother to Sylvester, made the announcement on Monday night, saying his mother had died that morning."She was a remarkable woman, working out every day, full of spunk and fearless. She died in her sleep as she had wished. It was hard not to like her, she was a very eccentric and flamboyant person… She lived through prohibition, the depression, and World War II. I would talk to her for hours about the 20s 30s and 40s. It was a history lesson. Her mind was as sharp as a razor till the day she died," he wrote on Facebook.
Famous For

Being an American astrologer, dancer, and a promoter of women's wrestling too.
Being the first woman with a daily TV show on exercise and weight lifting in Washington, D.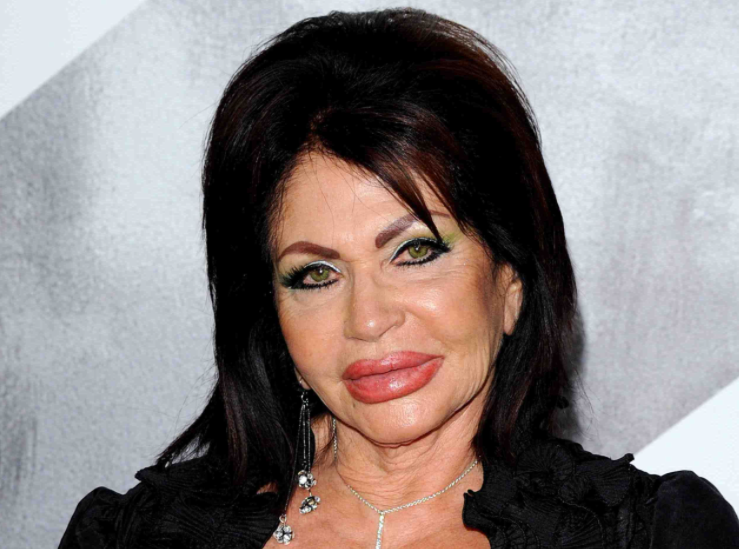 Source: @telestar.fr
Early Life of Jackie Stallone

On 29th November 1921, Jackie was born with the real name or full name of Jacqueline Frances Labofish in Washington, D.C., the U.S. Her nationality was American whereas she was from a mixed ethnicity. Her father belonged to a Ukrainian Jewish family from Pennsylvania, whereas her mother was French. Subsequently, she was Christianity religion. Sagittarius was her star sign and white washer race. She used to celebrate her birthday on the 29th of November of every year and she had celebrated her 98th birthday as of 2019. She was the daughter of John Paul Labofish (father), who was a Washington lawyer, and Jeanne Victoria Anne "Adrienne" Clerec (mother), who was French, from Brittany. Her parents had met while her father was serving in the US Navy at Brest (Brittany) after the First World War. She had also a younger sister, Madeline.
Career of Jackie Stallone

Jackie Stallone commenced her women's wrestling career from the 1980s wrestling program "GLOW: Gorgeous Ladies of Wrestling".
Then, she published her astrology books, which help her to become famous in her own right during the mid-1990s. As well, she also invented the term "rumpology", which, according to her, is an art similar to that of palm reading except that the procedure is done by examining pictures of people's rear ends.
She was also a member of the cosmetics industry, launching facial masks and other products.
In addition, she starred on "The Howard Stern Show" on 21st May 1992, and engaged in a heated on-air argument with Sylvester's dad, Frank Stallone Sr.
Similarly, she starred as a "surprise" contestant in the UK TV series "Celebrity Big Brother" in January 2005, as well as in March 2007, she appeared on BBC TV show "Through the Keyhole". Her appearance on "Celebrity Big Brother 3" in the United Kingdom was parodied on the British TV comedy show French and Saunders.
Additionally, she was parodied in a "Saturday Night Live" skit in 1994. She was also immortalized in a clip on the TV show "Talk Soup".
Personal Life of Jackie Stallone

Reflecting on Jackie Stallone's personal life, she was a married woman. She had married several times, whereas her last marriage was to Stephen Marcus Levine in 1998. The couple's relationship was exceptional. Jackie was not only an astrologer, she was a mother too. She has three children and seven grandchildren. Her eldest grandchild Sage Stallone died unexpectedly in 2012. She has another grandson and three granddaughters through eldest son Sylvester, a grandson Rob Stallone through Frank and a grandson through her late daughter Toni Filiti. Furthermore, talking about her sexual orientation, she is straight.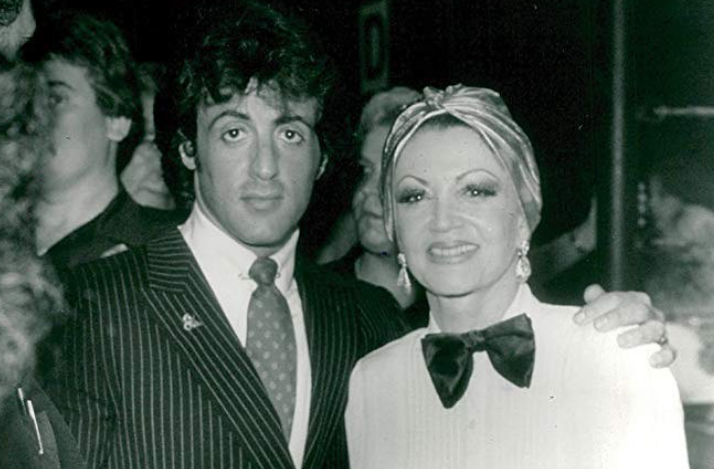 Source: @instagram.com/officialjackiestallone
Net Worth of Jackie Stallone

Jackie was among those few individuals that have such a wide range of experience and remain true to whatever she embarks on to. She has reached great heights in her career already. Moving towards her net worth, it was around $400 million dollars as of 2020 whereas she has also a handsome amount of salary too, which was around in millions of dollars per year. She was sincere in her work. But, she was doing all the hard works in order to build a secure financial status for herself and her family. In addition, her principal source of income was from an astrologer career and she was happy and satisfied with it.
Body Measurement of Jackie Stallone

The very graceful Jackie has a great personality. She has got a standard height of 5 feet and 4 inches and a convincing appearance. She had the perfect body combined with good looks. She could carry off any look with great simplicity. Similarly, her body weight was around 57 kg or 125.66 pounds and her hair and eyes color was dark brown. Her usual exercise schedule has guided her to be in a marvelous body posture with appropriate body measurements of 44-17.5-47 inches. Furthermore, regarding her body build type, it was average. She has also done plastic surgery.