About Jamie Lynn Spears; Actress and Britney Spears's Sister
Jamie Lynn Marie Spears shortly named as Jamie Lynn Spears is a famous American actress as well as a singer. Recently, she made her role as Noreen Fitzgibbons in the Netflix romantic drama series "Sweet Magnolias" (2020). She is famous for being Britney Spears' sister and best-known for playing Zoey Brooks in the Nickelodeon television series "Zoey 101" from 2005 to 2008. She debuted with the 2002 comedy-drama road film Crossroads, where she played a supporting role as young Lucy Wagner. She appeared in Nickelodeon's live-action, sketch comedy-variety show "All That" from 2002 to 2004, where she played various roles from season 7 until season 9. She released her debut single "How Could I Want More" on 25th November 2013. She became the subject of significant media attention and controversy in 2007, when she announced she was pregnant at age 16, effectively sending her career into hiatus. She has also been featured in several fashion blogs and magazines such as Seventeen, Teen, Girls' Life, Mizz, and Nickelodeon Magazine. She has been featured in her older sister Britney Spears' song "Chillin' With You", which is from Britney's eighth studio album Britney Jean. Recently in the news, Jamie Lynn Spears defends sister Britney: "She Is a Strong, Badass, Unstoppable Woman". The actress shared a tweet from Halsey that said, "If you can't offer understanding or sympathy, offer your silence". She is making one thing clear: she won't stand for any negativity surrounding her sister Britney Spears. On Tuesday, the actress spoke out on Instagram about the importance of respect when discussing mental illness-and hit back at trolls who demanded information on her pop star older sibling. The actress continued: "If you deal with mental illness or care for someone dealing with mental illness, then you know how important it is to respect the situation with privacy for the person, and the family trying to protect their loved ones, no matter how it may appear to the public, and as the public, we must learn to do the same." Jamie Lynn Spears was born on 4th April 1991. Her birthplace/hometown is in McComb, Mississippi, the USA. She was born with the birth name of Jamie Lynn Marie Spears. Her nationality is American and her ethnicity is Mixed. Her race is White. Spears belongs to Italian descent. Her horoscope sign is Aries. She was born as the youngest child to her parents; James Spears (father) and Lynne Spears (mother), an American author. She was raised along with her two older siblings: a brother, Bryam James Spears, and a sister, Britney Jean Spears. Both of her siblings are a famous personality as Bryan is a film and television producer and Britney is a popular singer, dancer, and actress also known as the "Princess of Pop". As per her education, she attended the Parklane Academy, McComb, Mississippi, during which she was a cheerleader and point guard of the basketball team as well. She began acting from a young age as she even got her very first role at the age of 10. She completed her education via online correspondence and later in 2008 she received her GED through Tangipahoa Parish School System Adult Education Center. As of 2020, she celebrated her 29th birthday. Her religion is Baptist.
Everything To Know About Britney Spears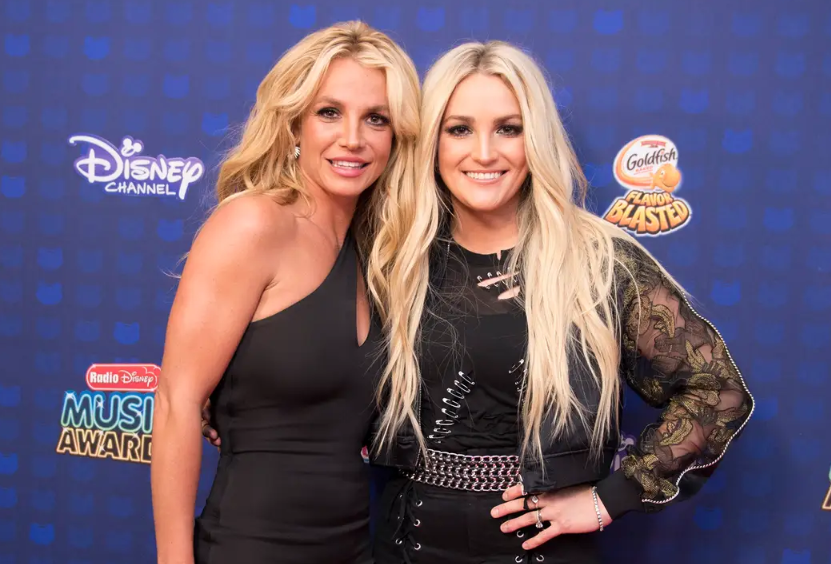 Source: @insider.com
Jamie Lynn Spears's Acting and Singing Career
Jamie Lynn Spears made her acting debut in the Paramount Pictures drama film, "Crossroads" in February 2002.
For the movie, she portrayed the character of Lucy Wagner alongside her sister, Britney Spears, the lead role of the film.
After that, she came in the sight as the cast on the Nickelodeon's eighth season of the sketch comedy series, "All That".
She also made a guest appearance at "Stars, Stripes and Skates" skating gala at Madison Square Garden in September 2002.
In August 2004, she signed a development deal with Nickelodeon, and on 9th January 2005, she got her biggest breakthrough playing the lead role of Zoey Brooks in the series, "Zoey 101".
She also recorded the series theme song, titled "Follow Me", which was written by her sister Britney Spears.
On 20th March 2008, Jamie guest appeared as Mandy Fener in the ABC comedy sitcom series, "Miss Guided" with the role of the promiscuous high school student Mandy Fener in the episode "Hot Sub".
She also voiced the role of Goldilocks in the direct-to-DVD animation film "Unstable Fables: Goldilocks & 3 Bears Show" which is the third and final installment of the "Unstable Fables" trilogy.
After that, she moved to Nashville and began working on a country music album with a number of local music producers.
She also held a small concert at the Rutledge in Nashville in which she performed a set of original songs on 7th November 2011.
She released her first single "How Could I Want More" from her upcoming debut album on 25th November 2013.
Kevin Rutherford of Billboard described Spears' performance as "sweet and innocent" yet powerful and suggested the song would fit right in at country radio.
Moreover, she is featured on her older sister, Britney Spears's eighth studio album Britney Jean on the song "Chillin' With You".
She also released an EP called The Journey on 27th May 2014. The EP peaked at number 5 on Billboard's Heatseekers Albums, and at number 24 on Top Country Albums. Jana Kramer recorded a song Spears co-wrote, "I Got the Boy," which was released as the second single from Thirty One in 2015.
Furthermore, the song was certified Platinum by the Recording Industry Association of America (RIAA) and has sold 592,000 copies in the United States as of April 2016.
Additionally, she performed at the Grand Ole Opry in Nashville on 15th March 2016.
On 24th June 2016, she released her second single, "Sleepover". She described the song as "young, flirty and empowering".
Moreover, she was a presenter and a performer at Radio Disney Music Awards in April 2017.
After a long period of time, she returned to Nickelodeon as a contestant on the revived game show "Double Dare", with her daughter Maddie, competing against fellow "All That" alumnus Josh Server and his niece on 13th July 2018.
She and Maddie won over $15,000 to donate to the New Orleans hospital that treated Maddie following a near-fatal ATV accident.
In July 2019, Netflix announced that she has been cast as a series regular in the upcoming romance drama series "Sweet Magnolias", which is based on the novel series by Sherryl Woods where she will play a young woman called Noreen Fitzgibbons, who works as a nurse and wants to build a new life after making bad choices.
In November 2019, Teen Vogue reported that she has joined the cast of a new Nickelodeon television series, which is uniting two of the channel's most iconic shows from the past: "All That" and "Zoey 101".
In July 2020, the cast of "Zoey 101" reunited in an episode of the eleventh season of "All That" where she played herself and her old "All That" character Thelma Stump.
Moreover,
She has been featured in several fashion blogs and magazines such as Seventeen, Teen, Girls' Life, Mizz, and Nickelodeon Magazine.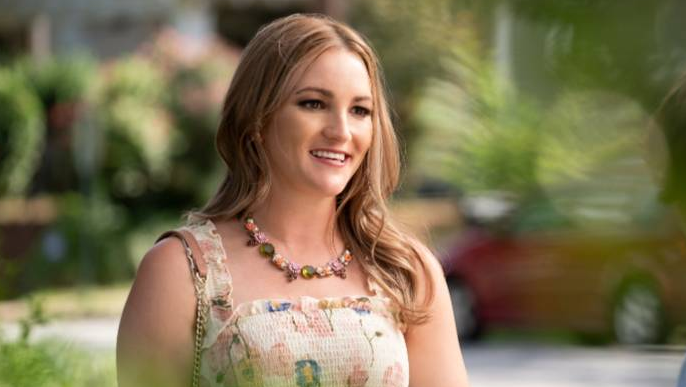 Source: @tyla.com
Jamie Lynn Spears's Awards and Achievements
Јаmіе Lуnn Ѕреаrѕ is an award-winning actress. She has rесеіvеd ѕеvеn аwаrd nоmіnаtіоnѕ аnd fоur аwаrd wіnnіngѕ fоr "Zоеу 101" ѕеrіеѕ. Ѕhе has also wоn thе Kіdѕ' Сhоісе Аwаrd fоr Fаvоrіtе ТV Асtrеѕѕ, 2 Yоung Аrtіѕt Аwаrdѕ fоr Веѕt Yоung Еnѕеmblе Реrfоrmаnсе іn а ТV Ѕеrіеѕ (Соmеdу оr Drаmа), аnd thе Gеrmаnу Kіdѕ' Сhоісе Аwаrd fоr Fаvоrіtе Асtrеѕѕ. Јаmіе Lуnn Ѕреаrѕ wаѕ hоnоurеd wіth thе Yоung Ноllуwооd Аwаrd fоr 'Оnе То Wаtсh'-Fеmаlе. With her passion and hardwork, she will achieve more awards in future as well.
Jamie Lynn Spears is MARRIED to Jamie Watson
Jamie Lynn Spears was a married woman. She was engaged previously with her boyfriend Casey Aldridge. Jamie and Casey started dating in June 2006 (so Jamie was 16 at that time and her boyfriend Casey was 18). The duo first met at a church. It was announced on 20th December 2007, that Jamie is pregnant with her first child. The couple decided to take care of their child after the birth and also purchased a separate home in May 2008 at Liberty, Mississippi. The duo engaged in March 2008. Jamie gave birth to her first child, a daughter, named Maddie Briann Aldridge on 19th June 2008. Later, their engagement was called off in March of 2009 and the couple separated in February 2010. Again, in August 2010, they reconciled. They finally separated in November 2010 for the last time. After that, she began dating Jamie Watson in January 2010. Jamie Watson is a businessman who owns communications service Advanced Media Partners. They dated on and off for 2 years and announced their engagement in March 2013. The couple got married on 14th March 2014, in New Orleans. The couple also has a daughter named Ivey Joan Watson, born on 11h April 2018. As of today, the couple is living a happy life without any disturbances. Her sexual orientation is straight. She has a mot many dogs-a a Yorkie dog named Beau (2005), a German shepherd named Ally, a teacup poodle named Lady, two Shizu terriers named Bitzi and Mitzi, a Pomeranian named Izzy, and three rottweilers named Cane, Sebastian, and Spotty.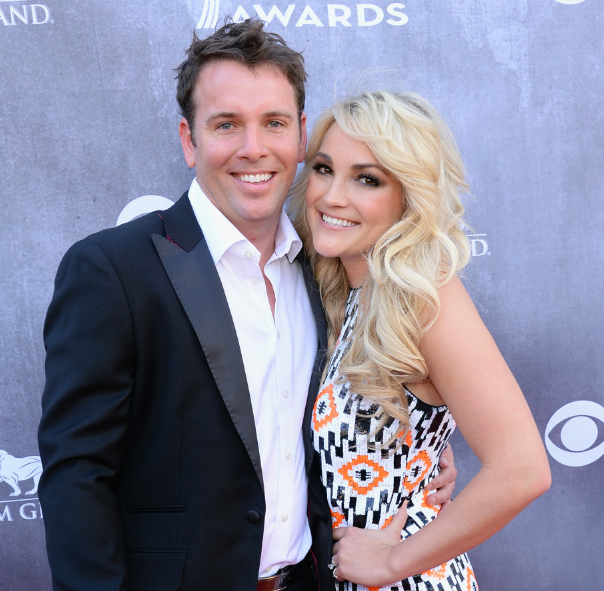 Source: @usmagazine.com
Jamie Lynn Spears's Net Worth 2020
Jamie Lynn Spears is a famous multi-talented actress and singer who has earned a huge amount of money by working in the field for over a decade. Beginning her career when she was young, she has appeared in many movies and released many songs. As of 2020, her net worth is estimated at around $6 million. Her major source of earning is from TV shows, movies, songs, and more. She is earning a considerable amount of salary from her work at present. Additionally, Spears also makes money from her several endorsement deals which boosts her income. She has done commercial ads including eKara, Pepsi, and Clorox Bleach. She has also partnered with FabFitFun, KiwiCo, and Teami Blends. In 2018, she appeared in an advertising campaign for Kraft with daughter Maddie. Spears is popular on social media and endorses products such as beauty and wellness products on Instagram. At present, she is living a luxurious lifestyle from her earnings.