Jannik Sinner, hailing from Innichen, Italy, is a professional tennis sensation. He is famous for achieving a career-high ranking of world No. 6 in singles and No. 124 in doubles by the ATP. With eight ATP Tour singles titles, including a prestigious Masters 1000 victory at the 2023 Canadian Open, and one doubles title to his name, Sinner's tennis prowess is undeniable. His meteoric rise continued with milestones like winning the ATP Newcomer of the Year award in 2019, reaching the ATP Top 10 in 2021, and becoming the youngest ATP 500 champion since the category's inception in 2009. His crowning achievement came with his first Masters 1000 title at the 2023 Canadian Open. Simone Vagnozzi and Darren Cahill are his present coach.
Jannik Sinner Parents and Siblings
Jannik Sinner, born on August 16, 2001, in Innichen, Italy, had a diverse upbringing. He is Italian by nationality and his ethnic background is Italian-White. His parents, Johann and Siglinde Sinner worked in the hospitality industry, with his father as a chef and his mother as a waitress. He celebrated his 22nd birthday in 2023. He grew up in Sexten and initially pursued skiing and tennis at a young age. Notably, he excelled in skiing, winning a national championship in giant slalom at age eight and achieving a national runner-up title at twelve.
However, at thirteen, he decided to focus solely on tennis, giving up skiing and football to pursue his passion for the sport. This transition led him to train at the Piatti Tennis Centre under coaches Riccardo Piatti and Massimo Sartori in Bordighera on the Italian Riviera, a move supported by his parents. Tennis became his primary focus, and he made this decision to compete directly against opponents and have more control over his athletic path, ultimately propelling him to a successful tennis career. For his education, he attended Istituto-Oberschule Walther.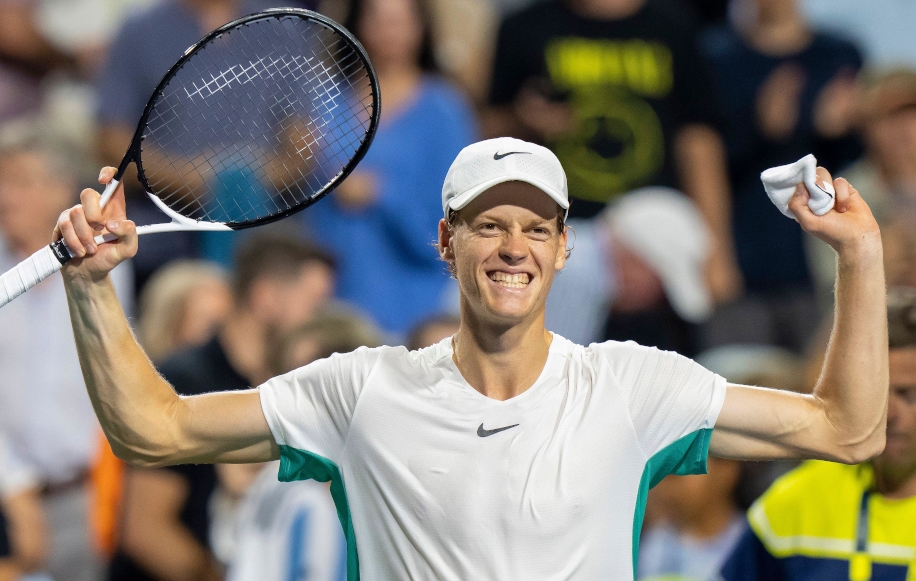 Jannik Sinner Tennis Career
Jannik Sinner's journey in the tennis world began in 2016 when he entered the ITF Junior Circuit under the International Tennis Federation (ITF).
His early junior career saw limited success, but by 2017, he shifted his focus to the professional circuit, initially competing in ITF Futures events.
Despite his low ranking, he received wild cards for ATP Challenger Tour events in the latter part of 2018.
His breakthrough moment came when, at just 17 years old, he won his first ATP Challenger title in Bergamo in February 2019, becoming the youngest Italian to claim such a title.
Sinner's transition to the ATP Tour gained momentum as he notched victories over established players, including his first ATP Masters win at the Italian Open.
He continued to climb the ranks, securing multiple ATP titles and awards like ATP Newcomer of the Year in 2019.
In 2020, he won his first ATP title, broke into the top 40, and gained recognition for defeating top-ranked opponents.
His impressive run continued in 2021, with Sinner clinching four titles, reaching an ATP Masters final, and making his top 10 debut.
In 2022, he achieved major quarterfinals and Davis Cup success.
Jannik Sinner secured his first-ever Masters 1000 title on August 13, 2023, at the 2023 Canadian Open in Toronto, defeating Alex de Minaur with a score of 6–4, 6–1.
This victory marked his eighth ATP title and his journey to the final included wins over Matteo Berrettini, a walkover against Andy Murray, Gael Monfils, and Tommy Paul.
Jannik Sinner Salary
Jannik Sinner, the renowned professional tennis player, has amassed a substantial net worth of $12 million in 2023, bolstered by his numerous tennis titles and income sources that include prize money, bonuses, and endorsements. With an annual salary exceeding $2 million, Sinner's career earnings stand at an impressive $10,660,578. As the brand ambassador for Italian car manufacturer Alfa Romeo, he boasts a collection of their remarkable cars. Like many tennis stars, he resides in luxurious Monte Carlo, Monaco, with his family. Sinner's endorsement portfolio is equally remarkable, with a notable $150 million sponsorship deal with Nike in 2021, in addition to partnerships with renowned brands like Lavazza, Rolex, Parmigiano Reggiano, Technogym, and Fastweb, enabling him to lead a lavish lifestyle.
Jannik Sinner Girlfriend
Jannik Sinner's personal life has been marked by his relationship with his beautiful girlfriend, Maria Braccini, whom he affectionately describes as tender, affectionate, and independent. The couple's relationship experienced a brief break in 2021, reportedly due to some Instagram posts that raised concerns for Jannik. However, they reconciled in 2022 and are currently enjoying their life together. Sinner has expressed admiration for Maria's understanding of his dedication to sports, acknowledging that becoming a champion requires intense focus and commitment. Their relationship offers a glimpse into the balance he seeks between his budding tennis career and personal life, showcasing the complexities of navigating fame and relationships in the public eye.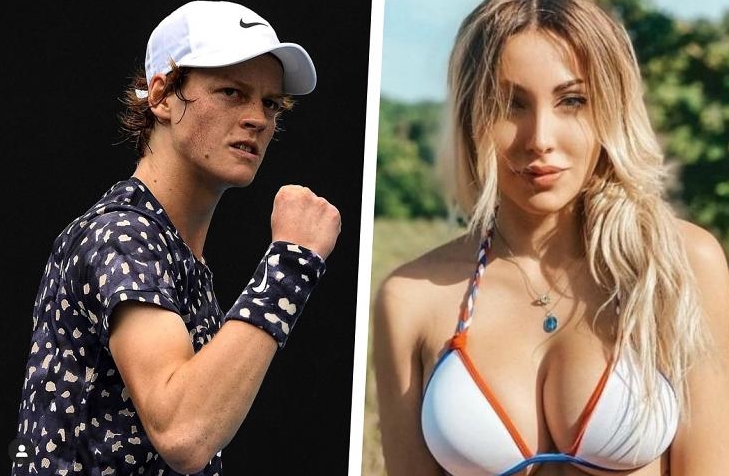 Jannik Sinner Height
Jannik Sinner is a young tennis player. He stands tall at a height of 1.88 meters (6 feet and 2 inches) and maintains a lean physique with a weight of 76 kilograms. He possesses distinctive features including his toned physique, tousled neck-length dark blonde hair, an affable smile, and a clean-shaven look. Sinner's style and fashion sense have also evolved, reflecting his athletic and competitive nature on the court. His commitment to health and fitness is evident in his performance on the tennis court, with no reported surgeries and a dedication to rigorous training and exercise regimens that contribute to his impressive athletic prowess.