About Joeystarr
Joeystarr, a French actor is famous for appearing in several films and television series such as "La Tour Montparnasse Infernale", "RRRrrrr!!!", "Polisse", "Do Not Disturb", "Les Gorilles", "Mafiosa, le clan", "Call My Agent !", and many others.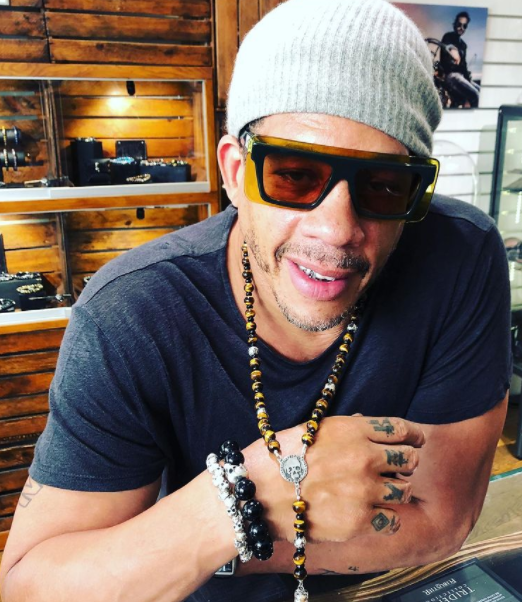 Source: @instagram.com/joeystar_r_dah_punkfunkhero
Joeystarr is also well recognized as a rapper who co-founded the famous French rap band Supreme NTM in 1989 along with Kool Shen. He was previously criticized for brutalizing an animal after he was shown on television hitting a monkey.
Early Life and Family
Real name by Didier Morville, Joeystarr stepped into this world for the first time on 27th October 1967 which makes him the present age of 53 celebrating his birthday as of 2020. He is from Saint-Denis, Seine-Saint-Denis, France. Thus, he holds the nationality of French. He came from French-black ethnic background belonging to the black race. Similarly, his star sign is Scorpio and his religion is Christian.
Being a French actor as well as a rapper, Joeystarr has not shared much about his family. Whereas he had a difficult childhood, having been raised by his violent father until he turned 18. He was taken from his mother when he was five years old and only saw her again 18 years later. He tells of a time when his father killed his pet rabbit and made him eat it.
Joeystarr Girlfriend and Children
Joeystarr is in a romantic relationship with his pretty girlfriend Leila Dixmier who is a hip-hop journalist. The pair has given birth to two sons, Mathis and Kalil. At 49, the artist seems more peaceful surrounded by Marcello, his youngest, born in January 2015 from his relationship with a certain Irene, who obviously prefers to remain discreet. Concerning his sexual orientation, he is straight.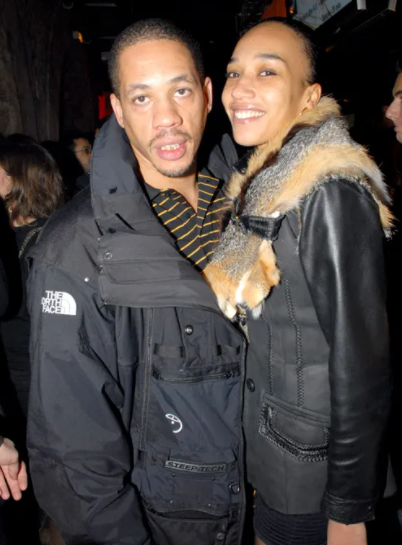 Source: @telestar.fr
In addition, JoeyStarr had an infamous romantic liaison with French actress Beatrice Dalle, and the couple appeared on TV shows and promotional events.
Furthermore, JoeyStarr was sentenced to two months in prison for physically harassing a stewardess in 1999. He was also condemned for animal brutality for hitting a monkey on national television and was heavily criticized in the press and by his fans in 2003.
Joeystarr Net Worth
Versatile rapper, Joeystarr has a net worth of $1 million to $5 million as of 2021. He also earns a fine amount of salary too which is around thousands of dollars per year. His major income source is from his acting and rapping career.
Body Measurement - Height and Weight
Joeystarr is a handsome guy who stands at an ideal height with balanced body weight. He has short black hair and dark brown eyes color. He is athletic by body build.
Filmography
2000 - "La Tour Montparnasse Infernale"
2000 - "Old School"
2004 - "RRRrrrr!!!"
2008 - "Passe-passe"
2008 - "La Personne aux deux personnes"
2009 - "Le Bal des actrices"
2010 - "L'Immortel"
2011 - "Polisse"
2011 - "Nuit blanche"
2012 - "L'amour dure trois ans"
2012 - "Les seigneurs"
2012 - "Max"
2012 - "Do Not Disturb"
2013 - "The Mark of the Angels - Miserere2013 - Une autre vie"
2013 - "Une autre vie"
2014 - "Colt 45"
2015 - "Les Gorilles"
2017 - "Alibi.com"
Telvision Series/Shows
1990 - "Le Lyonnais'"
2001 - "Toc toc toc"
2002 - "H"
2008-2010 - "Mafiosa, le clan"
2015 - "Call My Agent !"
Albums List
2006 - "La derniere annee"
2011 - "Armageddon, Egomaniac"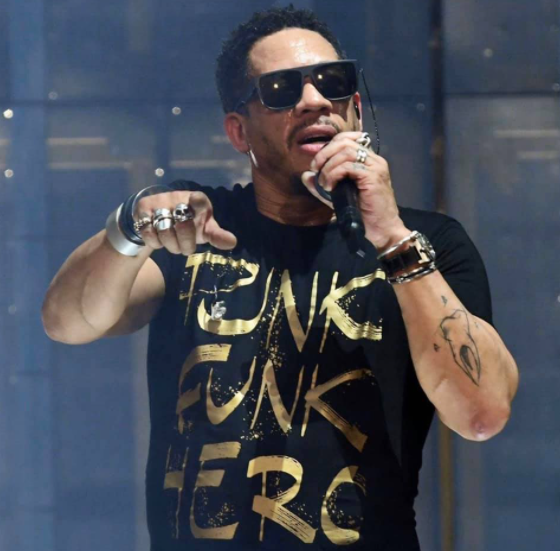 Source: @facebook
Mixtapes
2006 - "My Playlist"
2007 - "L'Anthology Mixtape"
Singles
Awards and Achievements
Music
2007 - Best rap artist during "L'Annee du hip-hop Les trophees"
2008 - "Best concert" during "L'Annee du hip-hop Les trophees"
Acting
2010 - Nomination for "Best Actor in a secondary role" during Cesar Award for his role in "Le Bal des Actrices"
2012 - Nomination for "Best Actor in a secondary role" during Cesar Award for his role in "Polisse"
2012 - Laureate for Patrick Dewaere Award