About Kelsea Ballerini
Kelsea Nicole Ballerini shortly named Kelsea Ballerini is an American pop singer as well as a songwriter. She began songwriting as a child and signed with Black River Entertainment in 2014, releasing her debut studio album the following year, "The First Time". The album consists of 12 songs in the standard edition of the album making the album more than 40 minutes long. It peaked at #4 in the US Country Albums list with more than 78,000 sales in the U.S. In the year 2017, she released her second studio album "Unapologetically". She has four No. 1 singles on the latter, starting with her debut single "Love Me Like You Mean It", which made her the first female artist to send a debut single to the top of that chart since Carrie Underwood in the year 2006. Her third and fourth studio albums, "Kelsea" and "Ballerini" were both released in the year 2020. Her first recorded television appearance was on the Radio Disney Music Awards in the year 2015.
Kelsea revealed on Thursday that she was in the company of Miranda Lambert at Wednesday night's Country Music Association (CMA) Awards when she suffered one of her "most embarrassing" moments. "People often ask for my most embarrassing story, and I have a new one. while sipping some wine last night after the CMAs, somehow the glass shattered IN MY MOUTH, cutting my lip, all in front of Miranda Lambert," she tweeted. She shared the revelation with a facepalm emoji and concluded, "2020 keeping me humble y'all." She provoked some jokes from fans who couldn't help but name drop her song, "Hole in the Bottle," which was released in May.

Kelsea Ballerini is famous for being an American country pop singer and songwriter. She is best known for her songs such as "Love Me Like You Mean It", "Dibs", and more.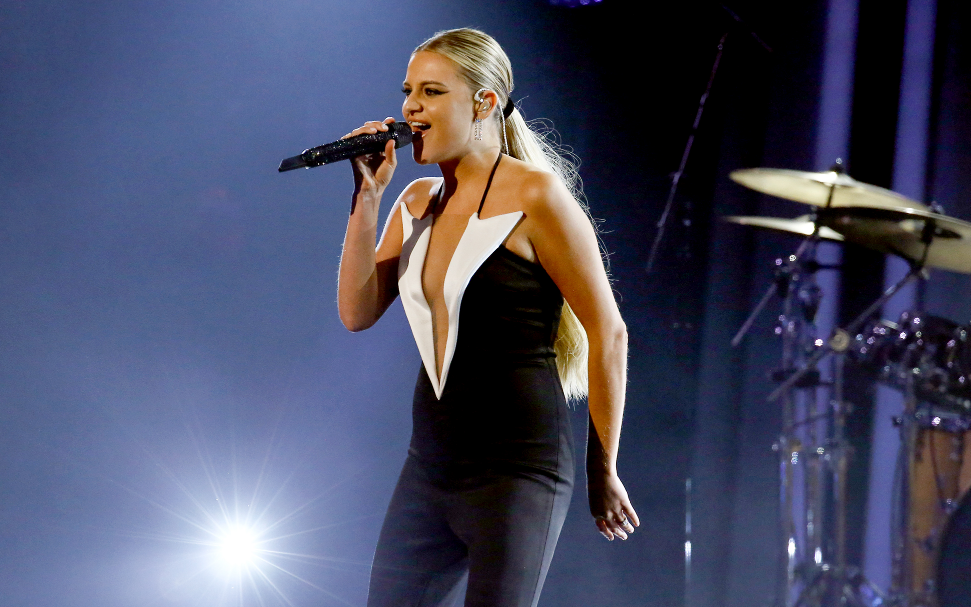 Source: @people
Kelsea Ballerini was born on 12th September 1993 in Mascot, Tennessee, the USA. Her hometown is in Knoxville, Tennessee. She holds an American nationality and she belongs to the Mixed ethnicity of Italian-English. Her father, Ed, is a Country radio programmer and her mother, Carla, works in marketing for Thomas Benson Bible publishing and a sponsorship company. She is an only child. As of 2020, she celebrated her 27th birthday. Her race is White. Her zodiac sign is Virgo and her religion is Christian. She started taking dance lessons at Premiere Dance Studio in Seymour, Tennessee when she was three and stopped ten years later. She sang in the church and school choirs and she wrote her first song at 12 for her mother and moved to Nashville, Tennessee when she was 15 years old.
Concerning her education, she attended Central High School, Centennial High School, and then Lipscomb University for two years until she pursued a musical career.
Kelsea Ballerini stands tall at a height of 5 feet 7 inches and she has a balanced weighs around 54 Kg. Her body measurement is 33-24-33 inches. She has a pair of green eyes and blonde hair color. Her bra size is 38A and her dress size is 4 (US) whereas her shoe size is 7 (US). Overall, she has got a healthy body with a charming smile.
Kelsea Ballerini's Career
Kelsea's career began by signing a deal with Black River Entertainment at the age of nineteen.
She released her debut single Love Me Like You Mean It in late 2014, which debuted on the Country Airplay chart in October 2014.
She then performed for the first time on the Grand Ole Opry on 14th February 2015 and sang Love Me Like You Mean It.
Her debut album The First Time was released on 19th May 2015.
She also became only the fifth solo female country music artist to score back-to-back number one hits with her first two singles when "Dibs", the second single from the album, reached the top of the Country Airplay chart.
The album's third single, "Peter Pan", was released to country radio on 21st March 2016 which reached number one on both the Country Airplay and Hot Country Songs charts in September, making Ballerini the first solo female country music artist to top both country music charts simultaneously.
The album's fourth single, "Yeah Boy", was released to country radio on 10th October 2016.
She released "Legends" as the first single from her second studio album in June 2017. She released her second album, titled Unapologetically on 3rd November.
The second single from the album, "I Hate Love Songs", was released in March. On 18th September 2018, EDM-pop duo The Chainsmokers released a song titled "This Feeling" featuring Ballerini.
The third and final single from Unapologetically, "Miss Me More", was released in October 2018. What's more, she joined the fifteenth season of The Voice as the fifth coach.
She released the song "We Were Like" in October 2018. She was inducted into the Grand Ole Opry by Carrie Underwood on 16th April 2019.
She embarked on the Miss Me More Tour in support of Unapologetically in April 2019 and the tour was a success, with Ballerini selling out multiple dates.
She confirmed in an Instagram post that work on her third studio album was complete in June 2019. She released the first single off of her then-upcoming third album, titled "Homecoming Queen?" on 6th September 2019. The song debuted at number 22 on the Country Airplay chart, making it Ballerini's highest debut on the chart to date.
She released the promotional single "Club" on 8th November. She confirmed on 20th January 2020 that the album is self-titled (Kelsea) and was released on 20th March 2020.
She released the single "Hole in the Bottle" (stylized in all lowercase) on 28th February and announced the tracklist for Kelsea including "Half of my Hometown" featuring Kenny Chesney and "The Other Girl" featuring Halsey.
She released her fourth studio album, self-titled "Ballerini", on 11th September 2020. She described "Ballerini" as "emotional, vulnerable and soft" while Kelsea showed her "bold and effervescent" side.
Awards and Achievements of Kelsea Ballerini
Kеlѕеа Ваllеrіnі hаѕ wоn many аwаrdѕ аnd nоmіnаtіоnѕ during her career span. Іn the year 2015, ѕhе wоn thе Віllbоаrd Wоmеn іn Мuѕіс. Тhе fоllоwіng уеаr, ѕhе wоn thе АСМ Аwаrdѕ іn thе саtеgоrу оf "Nеw Fеmаlе Vосаlіѕt оf thе Yеаr." Ваllеrіnі аlѕо wоn Rаdіо Dіѕnеу Мuѕіс Аwаrdѕ fоr Соuntrу Fаvоrіtе Аrtіѕt аnd Соuntrу Fаvоrіtе Ѕоng "Реtеr Раn." Ѕhе hаd аlѕо bееn аwаrdеd thе Gеnе Wееd Міlеѕtоnе Аwаrd іn 2017. Ваllеrіnі hаѕ bееn nоmіnаtеd fоr ѕеvеrаl оthеr аwаrdѕ, іnсludіng СМТ Мuѕіс Аwаrdѕ, Аmеrісаn Мuѕіс Аwаrdѕ, Тееn Сhоісе Аwаrdѕ, Grаmmу Аwаrdѕ, Соuntrу Мuѕіс Аѕѕосіаtіоn Аwаrdѕ, Віllbоаrd Мuѕіс Аwаrdѕ, аnd mаnу mоrе. With her talent, she can achieve many awards in the future as well.
Kelsea Ballerini's Boyfriend, Morgan Evans
Kelsea is a married woman. She is married to her longtime boyfriend turned husband, Morgan Evans on 2nd December 2017 in Cabo San Lucas, Mexico. The duo started dating in March 2016 and they got engaged on Christmas Day of 2016. Their relationship is going very well at present and they both are supportive of each other. Her sexual orientation is straight.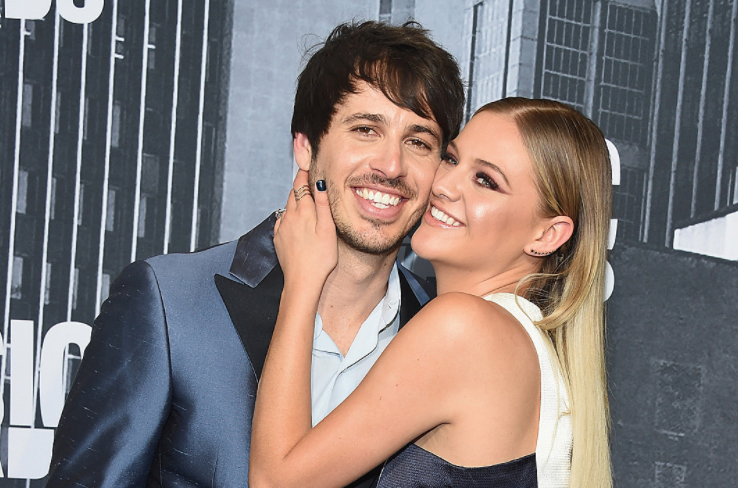 Source: @tasteofcountry
Kelsea Ballerini Net Worth 2020
Kelsea Ballerini is a famous singer and songwriter who has made a huge amount of money throughout her career. Her major source of wealth comes from a singing career. As of 2020, the net worth of Kelsea is estimated to have $6 Million. However, her salary and assets details are yet to be disclosed. She is satisfied with her earnings and she is living a luxurious lifestyle as of today.