About Kemba Walker
Kemba Hudley Walker famed as Kemba Walker is a professional basketball player. He is playing for the current team, Boston Celtics of the NBA. His playing position is Point Guard and his shirt/jersey number is 8. He helped the Huskies achieve a number one seed in the 2009 NCAA Tournament during his freshman year. He was also named by the U.S. Basketball Writers Association (USBWA) to the First Team All-District. His professional career began with Charlotte Bobcats in the 2011 NBA draft being picked ninth overall. Later, he signed and trade deal with Charlotte on 6th July 2019 which worth $141 Million for more than four years. And made his Celtics debut on 23rd October 2019, against the Philadelphia 76ers; he put up 12 points on 18 shot attempts from the field in 34 minutes of play during the 107-93 loss. Apart from his basketball career, he is also a dancer. Moreover, he has also released a mixtape in collaboration with DJ Skee and Skee Sports on 21st June 2011.
Recent in the news, he amassed 32 points (8-15 FG, 4-9 3Pt, 12-13 FT), four rebounds, four assists, two blocks, and a steal in 36 minutes during Sunday's (23rd August 2020) 110-106 victory over the 76ers. In the first round, Walker averaged 24.3 points, 4.3 rebounds, 3.8 assists, 1.3 steals, 0.8 blocks, and just 1 turnover over 32.8 minutes game. He shot nearly 50 percent from the floor, this despite struggling with his 3-point shot early (after going 1 for 10 in Games 1 and 2, he went 7 for 16 from distance in Games 3 and 4). After a season littered with injuries, he has played 35 minutes in three of his last four games, with offensive production to match. The ankle snatching a firm reminder that for as much as everyone in Boston obsessed about Walker's balky left knee in the month ramp to these bubble playoffs.
Kemba Walker is famous for being a professional basketball player for the Boston Celtics of the NBA. He is best known for being a two-times All-Star NBA Award recipient. He is also better-known for performing three times at the Apollo Theater for the TV show "Showtime at the Apollo".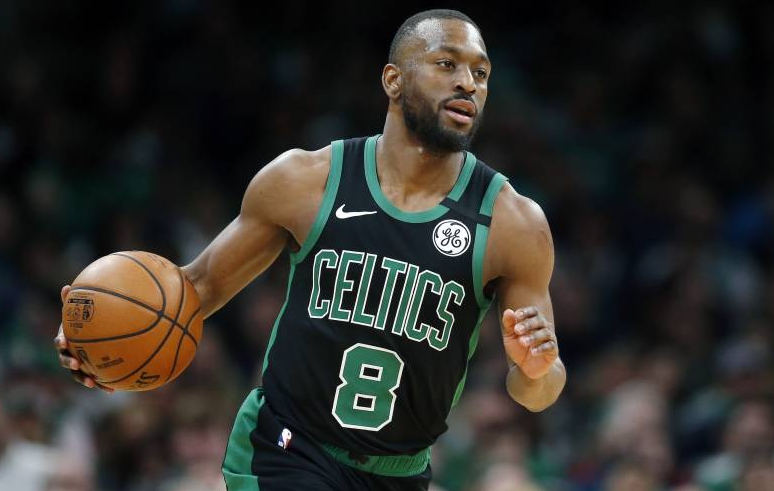 Source: @bleacherreport
Kemba Walker was born on 8th May 1990 in The Bronx, New York, the USA. He grew up in the Sack-Wern Houses in Soundview, Bronx. His real name/birth name/full name is Kemba Hudley Walker. His nationality is American and he is of African-American ethnicity. His race is Black. He was born to his parents; Paul (father) and Andrea Walker (mother). Moreover, he also three siblings. He has one sister Sharifa and two brothers, Akil and Keya. As of 2020, he celebrated his 30th birthday. His Zodiac sign is Taurus and he is Christian by religion. Concerning his education, he attended Rice High School where he was named McDonald's All-American Team. He was also considered a five-star recruit by Rivals.com. After that, he joined the University of Connecticut where he led his team to the 2009 NCAA Championship Tournament.
Kemba Walker is a very handsome basketball player who stands tall at a height of 6 feet 1 inch and has a bodyweight of 83 kg. His hair color is black and he has got a pair of dark brown eyes. His body build is athletic. His shoe size is 11.5.
Kemba Walker's Basketball Career
Kemba Walker played in every contest and was named to the Big East All-Rookie Team in his freshman year.
He started in all 34 of their games and contributed an average of 14.6 points in his sophomore year i.e. 2009-2010 season.
He also led the team in scoring for the eighth time in the last nine games of the season, with 18 points at Virginia Tech.
Additionally, he was named by the U.S. Basketball Writers Association (USBWA) to the First Team All-District.
He played twelve games into his junior campaign posting 26.7 points per contest; where he averaged 5 rebounds and 3.8 assists.
His heroic performance in the 2010-2011 season also made him a finalist for the Association's college player of the year honors, the Oscar Robertson Trophy.
On 4th April 2011, Walker, with 16 points himself, rallied and led the University of Connecticut to win the Division I Championship, while he won the honor of NCAA Basketball Tournament Most Outstanding Player.
He became the first men's basketball player to receive the distinction since the inaugural class was announced in December 2006.
Kemba Walker began his professional basketball career after being selected by the Charlotte Bobcats in the 2011 NBA draft.
On 11th December 2011, he signed a rookie scale with the Charlotte Bobcats.
He also participated in the 2012 Rising Stars Challenge during All-Star Weekend.
He hit the first game-winner of his NBA career against the Minnesota Timberwolves on 14th November 2012 finishing the game with 22 points on 9-of-19 shooting, as well as 5 rebounds, 4 assists, and 4 steals.
He finished the 2012-2013 season with averages of 17.7 points, 5.7 assists, 3.5 rebounds, and 2 steals per contest.
On 27th December 2014, he set a career-high scoring 42 points in a match against the Orlando Magic.
Later, he missed several matches due to his injured knee for which he went through surgery on 28th January 2015.
He returned to action on March 11, after missing 18 games, to score six points in 16 minutes off the bench as the Hornets lost to the Sacramento Kings 106-113.
On 18th January 2016, he set a new career-high scoring 52 points in a winning match against the Utah Jazz.
He became just the third Hornets player to make 500 career three-pointers, joining Dell Curry (929) and Glen Rice (508) on 9th March after win over New Orleans Pelicans.
He scored a season-high 30 points in a 99-95 win over the Brooklyn Nets, helping Charlotte improve to 4-1 for the first time since 2000 on 4th November 2016.
On 2nd January 2017, he recorded 34 points and a season-high 11 rebounds in a 118-111 loss to the Chicago Bulls.
He was named an Eastern Conference All-Star reserve for the 2017 NBA All-Star Game on 26th January.
On 31st March 2017, he scored a game-high 31 points in a 122-114 win over the Denver Nuggets.
On 10th January 2018, he had 41 points on 16-of-28 shooting in a 115-111 loss to the Dallas Mavericks.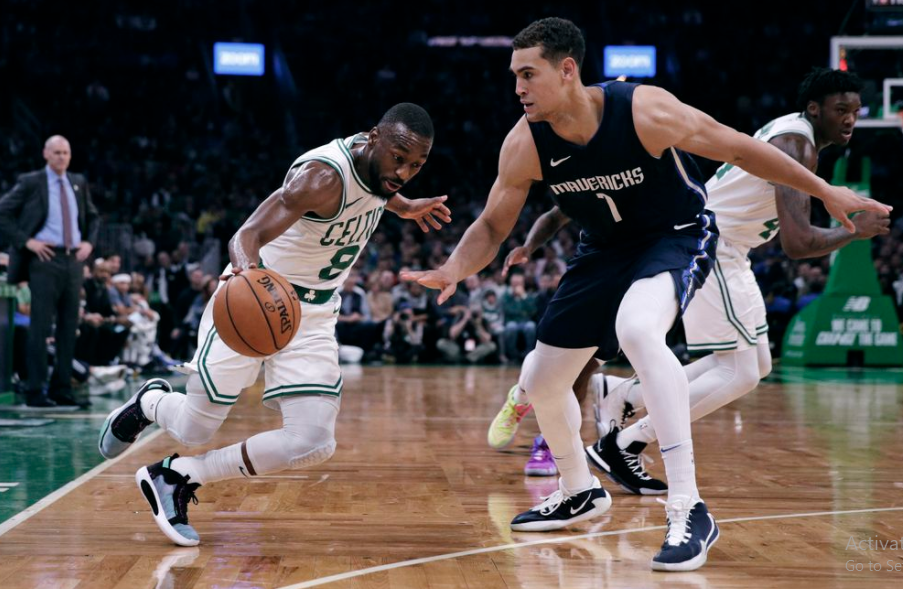 Source: @bostonglobe
On 31st January, he set franchise and career-highs with nine 3-pointers and scored 38 points in a 123-110 win over the Atlanta Hawks.
On 28th March, he scored 21 points in a 118-105 loss to the Cleveland Cavaliers, surpassing Dell Curry (9,839 points) to become the franchise's career scoring leader.
He scored 41 points in a 113-112 loss to the Milwaukee Bucks on 17th October 2018.
On 5th December, against the Minnesota Timberwolves, he made his 502nd career start for Charlotte, the most of any player in team history, passing Muggsy Bogues (501).
On 10th April, in the Hornets' season finale, he scored 43 points in a 122-114 loss to the Orlando Magic.
He was also named to the All-NBA Third Team, his first all-league selection.
After that, he joined the franchise on 6th July 2019, through a sign and trade deal with Charlotte worth $141 million over four years, and made his Celtics debut on 23rd October 2019, against the Philadelphia 76ers.
He posts a 40 point, 11 assists double-double in a 128-123 loss to the Milwaukee Bucks on 16th January 2020.
He also recorded his first head-to-head win against LeBron James, after having begun his career 0-28 against him on 20th January.
Posting 20 points, seven assists, four rebounds, and a steal, he helped the Celtics come away with a 139-107 blowout victory over longtime rivals the Lakers.
Three days later, he was named to his fourth consecutive All-Star nod, being selected as an Eastern Conference starter.
Moreover,
Kemba Walker is also a dancer who has performed three times at the Apollo Theater for the TV show Showtime at the Apollo.
He is also a singer who has released a mixtape in collaboration with DJ Skee and Skee Sports on 21st June 2011.
Awards and Achievements of Kemba Walker
4× NBA All-Star (2017-2020)
All-NBA Third Team (2019)
2× NBA Sportsmanship Award (2017, 2018)
NCAA champion (2011)
NCAA Final Four Most Outstanding Player (2011)
Consensus first-team All-American (2011)
Bob Cousy Award (2011)
Big East Tournament MVP (2011)
McDonald's All-American (2008)
Second-team Parade All-American (2008)
Kemba Walker is DATING Ashtyn Montgomery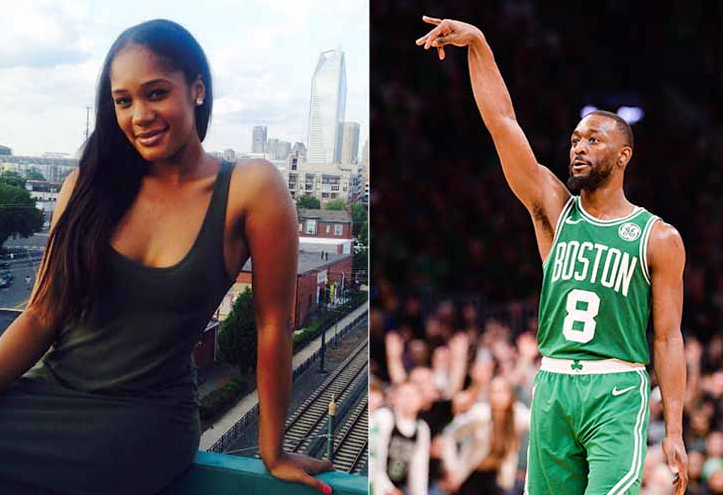 Source: @thesportsdrop
Reflecting on the marital status of Kemba Walker, he is an unmarried man. He is currently in a relationship. He is dating his girlfriend, Ashtyn Montgomery. Ashtyn is a Brand Sales Consultant at Essilor and an Esthetics Student at the Academy of Nails & Esthetics. As of today, the couple is enjoying their life without any disturbances. The duo has not revealed anything about their dating history on how they met. He is balancing his personal life as well as his professional life. Regarding his sexual orientation, he is straight and he is not gay.
Kemba Walker's Net Worth & Salary
Kemba Walker is a basketball star who has garnered a huge amount of money through a basketball career. The net worth of Kemba Walker is estimated to have $20 Million as of 2020. His major source of wealth comes from his basketball career through his contracts, bonuses. Recently, he signed and trade deal with Charlotte which worth $141 Million for four years. At present, he is receiving a salary of $35 Million whereas his salary was $12 Million as of 2017. He is making a good amount of money from his career. Due to which, he is satisfied with his earnings. He is living a luxurious life in 8,000 square feet mansion in Charlotte, North Carolina which he reportedly bought for $2.5 million. Besides this, in the year 2011, he signed a multi-year sponsorship deal with Under Armour. In the year 2015, he also made a contract with Under Armour expired. He then signed with Jordan Brand, a subsidiary of Nike.