About Keyan Safyari
Keyan Safyari is a multi-talented American professional known for his expertise as a producer, director, cinematographer, and editor, with a diverse portfolio spanning feature films, episodic TV, commercials, music videos, and documentaries. His rise to fame became evident when he was associated with the popular singer-songwriter Bebe Rexha. Initially beginning his journey in the entertainment industry as a 3D modeler, animator, and graphic designer, Keyan eventually transitioned to film and TV production, specializing in a wide array of areas, including 3D and 2D animation, composting, and VFX. His impressive resume includes roles such as a 3D Modeler/Animator at Digital Domain from October 2001 to July 2002, a director of Photography for IATSe Local 500 since June 2008, and membership with the National Press Photographers Association (NPPA). In July 2003, Keyan founded Moving Images Entertainment Inc., a global film, television, and commercial production company. Throughout his career, he has been involved in numerous noteworthy projects, including "Xtreme Sommer" (2009), "The Diet Life" (2009), "BBC Inside Out: (West)" (2012), "Taboo" (2012), "World Poker Tour" (2012), "Ultimate Tag" (2020), and "I Can See Your Voice" (2020), among others.
Keyan Safyari Early Life & Family
Born on September 17, 1983, in Los Angeles, California, Keyan Safyari celebrated his 39th birthday in 2022, being a Virgo by zodiac sign. He holds American nationality and comes from a mixed ethnic background. While "Safyari" is a rare surname, few people in Iran have the family name, and might be arisen from Iran. So, Keyan may be
of Iranian descent. Although Keyan keeps his parents' identities private, it is known that Nushin Safyari, Ben Safyari, Neila Safyari, Tammy Chu, and Maier Shadi are family members, with Amir Safyari being his cousin, an aspiring musician. Developing an early interest in photography, Keyan pursued his passion for filmmaking after graduating from Beverly Hills High School. He attended the Artcenter College of Design and later California State University, Northridge, where he majored in Film and Cinema Production, ultimately graduating in 2006.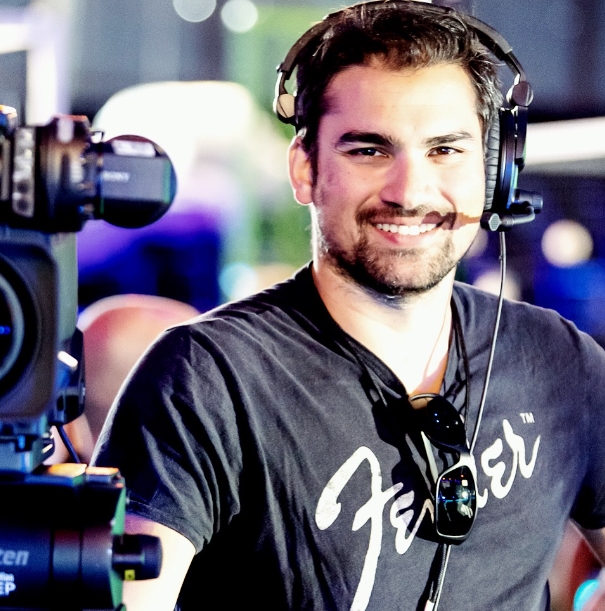 Keyan Safyari Career
Keyan Safyari, a prominent figure in the world of cinematography, directing, and film production, initially embarked on his professional journey as a 3D modeler in the Digital domain, where he honed his skills for nearly a year.
Furthermore, he showcased his talents as a versatile professional, excelling as a 3D modeler, animator, and graphic designer.
In July 2003, he founded Moving Images Entertainment Inc., a renowned global film, television, and commercial production company headquartered in Los Angeles. His company is distinguished for its expertise in all facets of production, from pre-production to post-production.
Keyan has an impressive portfolio of notable projects under his belt. Some of his remarkable works include "Barely Love: A Bear Mauling Love, Story Musical," "I Can See Your Voice," "Disney Summer Sing-Along," "Globalgoal," and "Unite for Our Future."
Additionally, he showcased his talent as the director of photography for 105 episodes of the television series "Unscripted."
Further contributions as a cinematographer include projects such as "Ultimate Tag," "Graduate Together: America," and "Honors the High School Class of 2020".
In addition, she has made significant contributions to various high-profile events, including the Super Bowl, Victoria's Secret Fashion Show, Electronic Music Awards, and Bud Light events, among others.
Keyan Safyari Dating & Girlfriend
Keyan Safyari is dating his beautiful girlfriend, Bebe Rexha, a singer by profession. Bebe Rexha and Keyan Safyari started dating each other in 2020. The couple was first spotted in March 2020 as they were pictured holding holds during an outing in L.A. Recently, their relationship hit a rough patch when Bebe shared a screenshot of their private chat on social media, revealing that Keyan had body-shamed her for her weight gain. In the chat, Keyan acknowledged Bebe's beauty and love for her but justified his comments as being honest. "I always said I would be honest with you and your face was changing so I told you it was…that was the conversation we were having and you asked," the text read. He then allegedly called her out for gaining "35 pounds." The text added, "Should I pretend it didn't happen and that it's ok? Come on I gain 3 pounds and you call me chubbs and fat. Doesn't mean you don't love me." Safyari allegedly argued that Rexha was "trying to find reasons to break up" with him. "Don't use something like that to weaponize your anger or anxiety or any insecurity you may have," the text continued. "You know I have always found you to be beautiful and loved you no matter what." Bebe, however, did not confirm the breakup, but fans speculated that their relationship had taken a turn for the worse. She encouraged Keyan to seek clarity by reflecting on their issues and suggested professional help if needed. Despite the private chat's contents, Bebe Rexha's fans expressed concern over the matter, believing that their relationship might have ended due to this incident.
Everything To Know About Bebe Rexha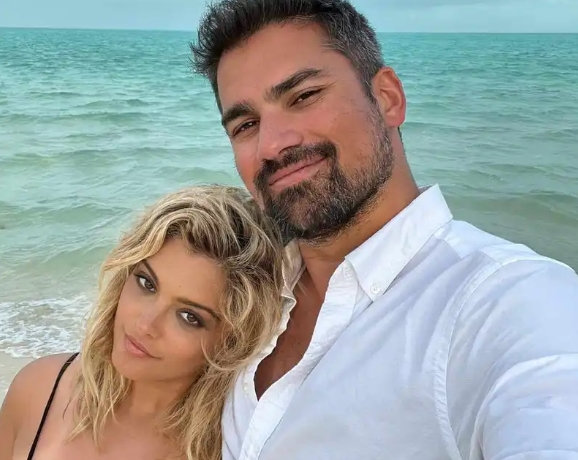 Keyan Safyari Net Worth
Keyan Safyari, a successful television cinematographer, has built an estimated net worth of approximately $3 million as of 2023, primarily derived from his lucrative career in cinematography and the entertainment industry. Currently earning an annual salary in the thousands of dollars, he enjoys a comfortable lifestyle. Meanwhile, his girlfriend, Bebe Rexha, the renowned American singer, songwriter, and record producer, boasts an impressive net worth of $5 million, solidifying her position as a highly successful artist in the music industry.
Keyan Safyari Height & Weight
Keyan Safyari, the handsome cinematographer, exudes an attractive personality and stands tall at an impressive height of 6 feet 4 inches, with a well-proportioned athletic body weighing 84 kg. His captivating features include striking black eyes and luscious black hair. Keyan takes great pride in maintaining his physique, dedicating efforts to staying in excellent shape, which adds to his overall appeal.