About Ko Itakura
Ko Itakura is a Japanese footballer who currently shines as a versatile player in the positions of a center-back or defensive midfielder, displaying his talent for Bundesliga powerhouse Borussia Mönchengladbach and proudly representing the Japan national team. On the 2nd of July 2022, he made his triumphant return to Germany, signing a permanent contract with Borussia Mönchengladbach in a noteworthy transfer deal worth €5,000,000, where he now proudly wears the number 3 jersey for his current team. Throughout his career, he has gained valuable experience with various clubs, including his early years with Kawasaki Frontale, where he made seven appearances from 2015 to 2018, and a loan stint with J. League U-22 in 2015, featuring in two matches. Additionally, he showcased his skills during a loan spell with Vegalta Sendai in 2018, impressively amassing 24 appearances and scoring three goals. Following this, he joined the prestigious Manchester City in 2019, spending three years with the club, although he did not make any first-team appearances. During his time with Manchester City, Itakura was loaned out to FC Groningen from 2019 to 2021, where he showcased his abilities in 56 matches and netted one goal. In the subsequent season, he embarked on a loan journey with Schalke 04, making a significant impact with 31 appearances and four goals. His commitment to the sport extends to his international endeavors, representing his nation with distinction. He began his international journey in 2013, donning the Japanese U-16 jersey in two matches. From 2015 to 2017, he progressed to the U-20 level, earning eight caps and scoring one goal, showcasing his immense potential. As he continued to thrive, he advanced to the U-23 team, where he displayed his talent in 24 appearances, impressively finding the back of the net on six occasions between 2018 and 2021. Itakura's outstanding performances earned him a call-up to the senior Japan national team in 2019, where he has since amassed 20 caps and scored one goal, demonstrating his unwavering commitment to representing his country at the highest level.
Ko Itakura Early Life & Family

Ko Itakura, a Japanese professional footballer, was born on January 27, 1997, in Yokohama, Japan. As of 2023, he is 26 years old and celebrates his birthday under the zodiac sign of Aquarius. While there is limited information available about his personal life, Itakura holds Japanese nationality and his ethnicity is Japanese-Asian. He has not disclosed details about his parents, siblings, or educational background, keeping his private life away from the public eye. Nonetheless, Itakura's focus remains on his successful football career, where he continues to make a name for himself in the world of professional sports.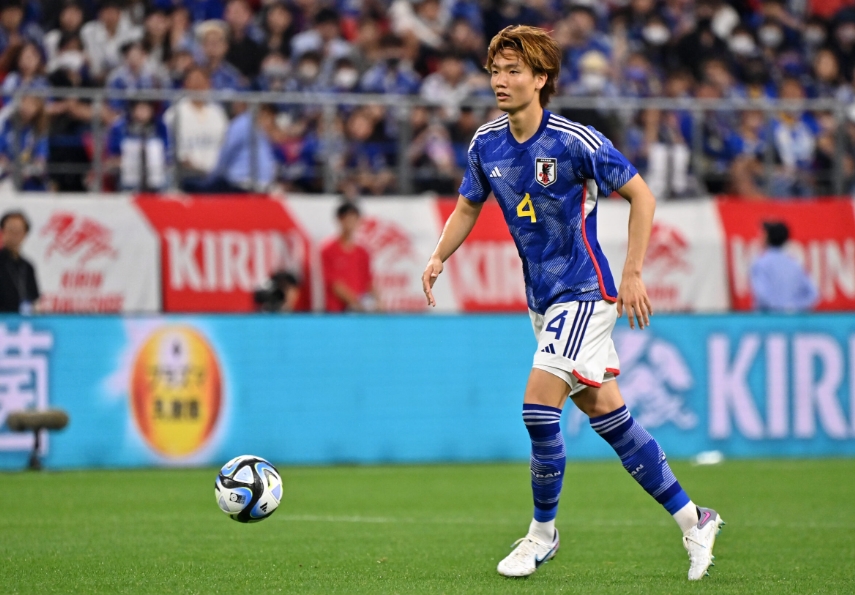 Ko Itakura Football Career
Hailing from Yokohama, Ko Itakura embarked on his professional football journey with J1 League club Kawasaki Frontale in 2015 and experienced the taste of victory as they clinched the Japanese championship in 2017.
In 2018, he embarked on a loan spell with Vegalta Sendai, further enriching his skills and experience.
January 2019 marked a significant milestone for Itakura as he made a move to the prestigious Premier League club Manchester City.
However, he was immediately loaned to Groningen, an Eredivisie club, where he continued to showcase his talents until the summer of 2020.
The strong partnership between Groningen and Itakura prompted an extension of his loan for an additional year, solidifying his presence in the Dutch club.
The following year, on 19 August 2021, Itakura embarked on a season-long loan deal with Schalke 04, a prominent team in Germany's 2. Bundesliga.
The loan agreement included an option for Schalke to make the move permanent for £5 million.
Despite achieving promotion to the Bundesliga with Schalke, the club faced financial constraints and was unable to activate the option, thus concluding Itakura's tenure with the team.
With the dawn of a new chapter, on 2 July 2022, Itakura returned to Germany and signed a permanent contract with Bundesliga club Borussia Mönchengladbach.
The transfer fee amounted to €5,000,000, signifying the club's recognition of his talent and potential as a valuable addition to their squad.
Ko Itakura International Career
In a remarkable journey, Itakura's international football career has been filled with notable achievements. His debut on the senior Japan national football team took place on 20 June 2019 during the 2019 Copa América, where he started as a defender against Uruguay.
As his prowess grew, Itakura was chosen to represent Japan in the 2022 FIFA World Cup, marking his first appearance in the prestigious tournament.
During the group stage matches, Itakura's exceptional performance contributed to Japan becoming the first Asian team to secure first place in an overseas World Cup group league, propelling them to the final tournament for the second consecutive time.
His impeccable long ball initiated a remarkable comeback goal against Germany, garnering recognition from esteemed publications such as 'Marca' in Spain and 'Sky Sports' in Italy, who named him in their respective group stage best eleven.
Praised as the player with the most consistent performance throughout the tournament, Itakura was also hailed as one of the stars who doubled their value in the World Cup.
Further showcasing his leadership qualities, Itakura assumed the captaincy for the first time during the second match of Moriyasu Japan against Colombia on March 28, 2023.
Ko Itakura Tranfer News
Joined Borussia M'gladbach on 1 July 2022 for a fee of €5M.
Returned to Manchester City on 29 June 2022 at the end of the loan.
Joined FC Schalke 04 on 18 August 2021 on loan.
Returned to Manchester City on 29 June 2021 at the end of the loan.
Joined FC Groningen on 26 July 2020 on loan.
Returned to Manchester City on 29 June 2020 at the end of the loan.
Joined FC Groningen on 14 January 2019 on loan.
Joined Manchester City on 13 January 2019 for a fee of €1.1M.
Joined Kawasaki Frontale on 30 December 2018 at the end of the loan.
Joined Vegalta Sendai on 31 January 2018 on loan.
Joined Kawasaki Frontale on 31 December 2014 from KF Youth.
Ko Itakura Awards and Achivements
Kawasaki Frontale
Vegalta Sendai
Schalke 04
Individual
TAG Heuer YOUNG GUNS AWARD: 2018
Groningen player of the year: 2020/21
Japan Pro-Footballers Association awards: Best XI (2022)
Ko Itakura Net Worth
Ko Itakura, the dynamic footballer showcasing his skills in both Borussia Mönchengladbach and the Japan national team, has amassed an impressive net worth of $5 Million as of 2023. With an annual salary of £1,300,000, equivalent to a weekly payout of £25,000, his earnings reflect the dedication and success he has achieved on the field. Furthermore, Itakura's financial portfolio expands with lucrative endorsement deals, notably as an ambassador for the renowned brand Adidas. His remarkable wealth primarily stems from his illustrious football career, and Itakura embraces his earnings with contentment and satisfaction. He is living a cool lifestyle from his career earnings.
Ko Itakura Dating & Girlfriend
Ko Itakura is currently an unmarried man and has not yet tied the knot. Known for being quite private about his personal life, he keeps his relationships away from the public eye. He is currently focused on his career and seems to be enjoying his single life. There have been no reports or rumors regarding any romantic involvements or affairs. Itakura's Instagram posts also do not provide any hints or mentions of a girlfriend, further indicating his preference to keep his personal life confidential. He is straight when there comes a question regarding his sexual orientation.
Ko Itakura Height & Weight
Ko Itakura is a talented and good-looking footballer known for his athletic physique. Standing at an impressive height of 1.88 m (6 ft 2 in) and weighing 75 kilograms, he possesses a strong and well-built body. Itakura has golden-brown hair and captivating grey eyes, adding to his striking appearance. Not only does he have a great physical presence, but he also maintains a healthy lifestyle, which contributes to his overall well-being. He frequently goes to the gym to keep his body fit.