Who is Mahabir Pun?
Mahabir Pun is a Nepali scientist, teacher, social entrepreneur, and activist known for his extensive work in applying wireless technologies to develop remote areas of the Himalayas. Pun founded the Nepal Wireless Networking Project in 2002 to build a local communication network using wireless technology to connect in the Himalayan communities. His full name is Mahabir Pun Magar. He founded the Nepali wireless Networking project in 2002. Mahabir Pun led the initiative to register a nonprofit organization named "Rashtriya Abiskar Kendra" in 2012, widely termed as National Innovation center in English. Mahabir has got social attraction with his donation of land for the National Innovation Center. Social worker, Mahabir Pun has a lifelong vision for improving rural Nepal.
1st vision is to "set up Vocational training schools for rural people so that the young can get better jobs in the national and international job market."
2nd vision is to "help people start income-generating programs in rural areas that are viable there to can't afford to go to college or Univesity."
3rd vision is to " establish a college by 2015 and a university later on for the children of poor people, who create the local economy and to create jobs locally."
4th vision is to " bring information and communication technology to the remote villages of my country and use it for education, medical, commercial, and communication purposes."
Source: @b360nepal
Early Life and Family Background
Mahabir Pun Phagami was born on 22 January 1955 in Myagdi District, Nepal. Mahabir Pun is 66 years old as of 2021. He holds Nepali Nationality. His Zodiac sign is Aquarius. He raised in Nangi, a remote village in the mountainous district Myagdi District of Western Nepal. Mahabir Pun has completed his school Education from Nangi. His father's name is Kisne Pun and he retired as a rifleman in 1965 and died in 1988 and his mother's name is Purbi Pun. He spent his childhood grazing cattle and sheep and attending a village school without paper, pencils, textbooks to qualified teachers. After finishing high school, he worked as a teacher in four schools. He succeeded in gaining a partial scholarship to the University of Nebraska at Kearney in 1989. Mahabir Pun graduated with a bachelor's degree in Science Education in 1992. After earning his master's degree in education at the University of Nebraska at Kearney in 2001, he returned to his village of Nangi, 24 years after having left there as a child. He belongs to Asian ethnicity. His race is Asian.

Is Mahabir Pun married?
Social entrepreneur Mahabir Pun Phagami is married. His wife's name is Ommaya Pun, he married Ommaya Pun, in June 1998. His wife did not go to live with him in his parent's home in Chitwan. Ommaya Pun completed her ninth-grade studies in Nangi. He has a daughter name is June pun. June pun was born September 20, 1998, in Pokhara. Mahabir Pun focused on his career. His sexual orientation is straight.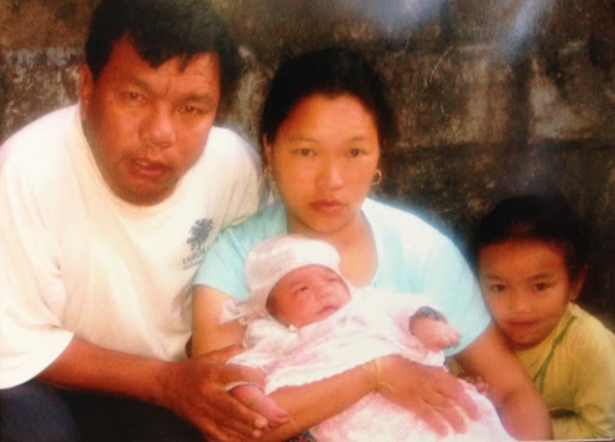 Source: @wirelessprophet
Awards and Achievements
ICT pioneer Award (2019)
Jonathan B. Postel Service Award (2014)
Ramon Magsaysay Award or Nobel Prize of Asia (2007)
The University of Nebraska Award (2007)
Overall Social Innovation Award (2004)
Elected Ashoka Fellow (2002)
Mahabir Pun Net Worth
Mahabir Pun has an estimated net worth of around $ 1-5 Million as of 2020. Her major sources of wealth come from a Teacher, scientist, social entrepreneur, and others. He is living a luxurious lifestyle and lives in Pokhara.

How tall is Mahabir Pun?
Scientist Mahabir Pun stands tall at a height of 5 feet 11 inches. Pun's body build is slim. His other body measurements such as weight, hair, and eyes are unknown.