About Martin Bashir
Martin Bashir was a British journalist and news anchor who came to prominence on British television with his BBC interview with Diana, Princess of Wales, and then his fly-on-the-wall documentary with pop singer Michael Jackson on ITV. He is known for having worked for MSNBC as a political commentator. He started his career as a journalist in 1986 when he worked for the BBC on the program "Songs of Praise". He gained further attention as an anchor for ABC's program "Nightline". He is also recognized for playing bass guitar and recorded the reggae album "Bass Lion" in October of 2010. Bashir was appointed as BBC News Religious Affairs correspondent from October 2016, taking over the post from Caroline Wyatt. He resigned from his position at MSNBC on 4th December 2013 after he made comments described as "ill-judged" about the former Governor of Alaska and Vice Presidential candidate Sarah Palin. In recent news, a BBC report on the "Panorama" scandal claimed that Earl Spencer may have greased the wheels for Martin Bashir's fake bank statements that led to his interview with Diana. The BBC is currently not in a position to review the claims that Earl Spencer, Princess Diana's brother, made regarding Martin Bashir. According to the corporation, Bashir, the journalist who interviewed her, is seriously unwell with Covid-19-related complications.
Famous For

Being a British journalist and news anchor.
For having worked for MSNBC as a political commentator.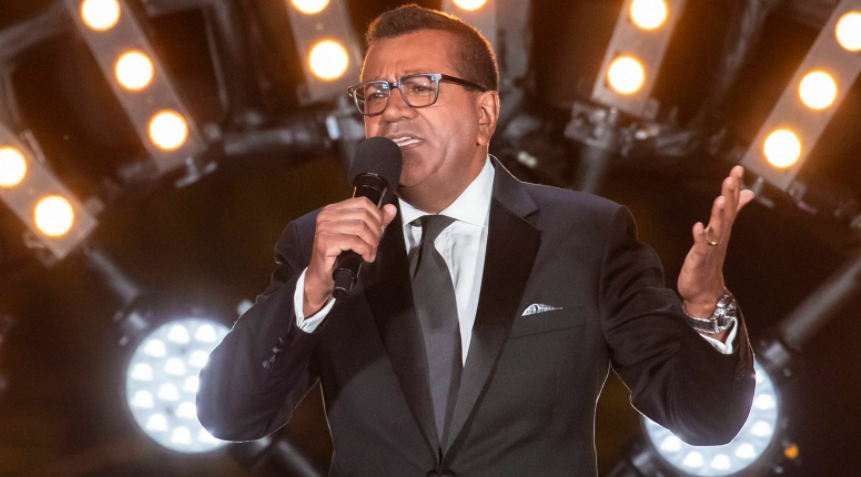 Source: @news.sky.com
Early Life of Martin Bashir

On 19th January 1963, Martin Bashir took birth with the real name or full name of Martin Henry Bashir in Wandsworth, London, England. He holds a British nationality and Asian ethnicity. His father and mother originally came from Pakistan and later in 1951, they moved to Britain. Analogously, he is from Christianity religion and his race is black. He happily celebrates his birthday on 19th January of every year and he had celebrated his 57th birthday as of 2020 though as his birthdate, his star sign is Capricorn. Martin was one of five children born to his parents. One of his brothers, Tommy, suffered from muscular dystrophy and died in 1991. He attended the State Comprehensive Wandsworth School for Boys, Southfields, Wandsworth, London. From 1982 to 1985, he attended King Alfred's College of Higher Education, Winchester, where he studied English and History. Later, he joined King's College London, Strand, London.
Career of Martin Bashir

Martin Bashir kicks off his career by working as a journalist as a freelance sports journalist before joining the BBC in 1986 as he worked for the BBC until 1999, on programs including "Songs of Praise", "Public Eye" and "Panorama" though he came to prominence in 1995 when he interviewed Diana, Princess of Wales.
He interviewed Diana, Princess of Wales about her failed marriage to the Prince of Wales for the BBC's "Panorama" program in November 1995 which was watched by nearly 23 million viewers in the UK.
As well, he conducted a series of interviews with American singer Michael Jackson, for an ITV documentary "Living with Michael Jackson" in 2003 as he has also has conducted interviews with, among others, Louise Woodward, the five suspects in the Stephen Lawrence case, Michael Barrymore, Jeffrey Archer, and Joanne Lees.
Also, he has presented a documentary titled "Major Fraud" detailing the story of British Army major Charles Ingram who attempted to cheat his way to the prize money in an unbroadcast episode of "Who Wants To Be a Millionaire?" in 2003.
In addition, he was employed by ABC and co-anchored their current affairs show "Nightline" whereas he left ABC in August 2010 for MSNBC where he served as a political commentator until 4th December 2013.
Bashir was suspended from ABC News after making remarks described as "crude and sexist" during a dinner speech at the Asian American Journalists Association convention in Chicago while working as a reporter for "Nightline" in 2008.
It was announced in September 2016 that Bashir was returning to the BBC as religious affairs correspondent from the following month, succeeding Caroline Wyatt in the post.
Furthermore, as a piece of fresh news, the BBC report on the Panorama scandal claimed that Earl Spencer may have greased the wheels for Martin Bashir's fake bank statements that led to his interview with Diana. Former director general Tony Hall, then head of news for the Beeb, conducted the internal inquiry a year after Diana's November 1995 interview with Mr. Bashir.
The BBC journalist, 57, has been accused of falsifying documents to persuade the earl to introduce him to his sister, the princess. It has further been alleged that Mr. Bashir preyed on the siblings' insecurities by creating bank statements that suggested confidantes were in the pay of the security services. But a documentary on Channel 4 tonight reveals that Lord Hall told BBC governors that Lord Spencer had given Mr. Bashir a bank statement to copy.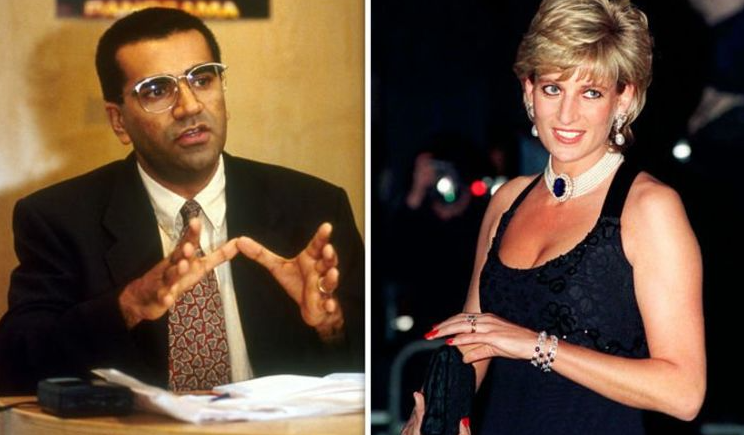 Source: @express.co.uk
Music and Acting
Besides journalism, Bashir had a role as himself in the 2001 satirical comedy film "Mike Bassett: England Manager" and released a reggae album, "Bass Lion", on 26th October 2010 as he began competing in "The X Factor: Celebrity" in October 2019.
Everything You Need To Know About Michael Jackson
Awards and Achievements of Martin Bashir

Bashir and producer Mike Robinson were the recipients of the BAFTA Award for Best Talk Show at the 1996 British Academy Television Awards for their work on the interview with Diana for "Panorama". He also won the Factual or Science-Based Programme of the Year from the Television and Radio Industries Club, TV Journalist of the Year from the Broadcasting Press Guild, and Journalist of the Year from the Royal Television Society for the Diana interview.
Personal Life of Martin Bashir

Reflecting on Martin Bashir's personal life, he is a married guy. He was happily married to Deborah whereas his wife is a professional nurse. The couple is living joyful life together and their relationship is outstanding till now and hopes it will remain as same in the future too. This couple has three children- Phoebe, Samuel, and Eliza. Furthermore, talking about his sexual orientation, he is straight. In 2008, Bashir reported he had been diagnosed with a brain tumor affecting his pituitary gland that did not require surgery.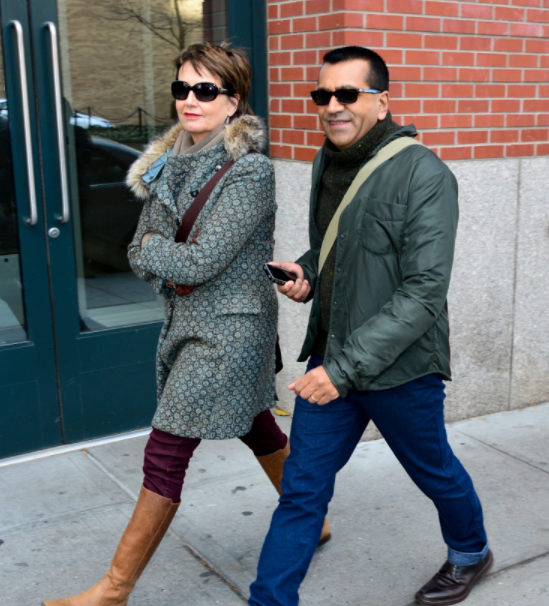 Source: @thesun.ie
Net Worth of Martin Bashir

Moving towards Martin Bashir's net worth, he has a worth of around $1 million as of 2020 whereas as a top-journalist in the UK he earns 599,999 pounds per annum. At present, he has emerged as one of the highly regarded news personas. His continuous contribution to work has only led him to become more polished and knowledgeable as a journalist. In addition, his major source of income is from his journalism career and TV Shows. Additionally, he has not any endorsement work yet.
Body Measurement of Martin Bashir

Martin Bashir is a versatile journalist who has a decent weight with a height of 5 ft 6 inches. His heartwarming smile, his entire demeanor, and his gradual escalating popularity in the industry make him the perfect catch. He has dark brown hair and light brown eyes as his body build type is average. At the age of 57, he has maintained his body which has attracted a lot of people to his looks in this age though he has unarguably accomplished an ample height career-wise.