About Michael Jackson
Michael Joseph Jackson was famed worldwide as Michael Jackson, who was a famous singer, songwriter as well as a dancer from the USA and was also dubbed as the "King of Pop". He is regarded as one of the most significant cultural figures of the 20th century. In January 1972, he released his debut studio album, "Got to Be There" which reached #14 on Billboard 200. As an actor, he made his first film appearance in the adventure movie, "The Wiz" in 1978 for his role as a Scarecrow. In a 1969 episode, he guest appeared on the musical comedy show "The Ed Sullivan Show". His sound and style have influenced artists of various genres, and his contributions to music, dance, and fashion, along with his publicized personal life, made him a global figure in popular culture for over four decades. He is the most awarded artist in the history of popular music. He made his professional debut in 1964 with his elder brothers Jackie, Tito, Jermaine, and Marlon as a member of the Jackson 5. He rose to solo stardom with his fifth studio album "Off the Wall" (1979) during the peak of the disco era. His music videos, including those for "Beat It", "Billie Jean", and "Thriller" from his sixth studio album Thriller (1982), are credited with breaking racial barriers and transforming the medium into an art form and promotional tool. At the 1984 Grammy Awards, "Thriller" won a record-breaking eight Grammy Awards, including Album of the Year. He continued to innovate with videos on the global best-seller albums Bad (1987), Dangerous (1991), and HIStory: Past, Present, and Future, Book I (1995). He is one of the best-selling music artists of all time, with estimated sales of over 350 million records worldwide. In the year 2016, his estate earned $825 million, the highest yearly amount for a celebrity ever recorded by Forbes. He was the man behind today's popular dance styles, moonwalk, and robot, both of which bear the name MJ style. Beside this nickname, he is also nicknamed as The Gloved One, Wacko Jacko, Jacko, Applehead, Mike, Mikey, Smelly. He passed away at the age of 50 on June 25, 2009, in Los Angeles, California, U.S., due to cardiac arrest triggered by propofol and benzodiazepine overdose.
Michael Jackson's Cause of Death
On 25th June 2009, Michael Jackson died from Cardiac arrest induced by acute propofol and benzodiazepine intoxication. He was reported not breathing and CPR was performed. Resuscitation efforts continued en route to Ronald Reagan UCLA Medical Center, and for more than an hour after arriving there, but were unsuccessful, and he was pronounced dead at 2:26 pm Pacific time (21:26 UTC). had taken propofol, lorazepam, and midazolam; his death was caused by a propofol overdose. His memorial was held on 7th July 2009, at the Staples Center in Los Angeles, preceded by a private family service at Forest Lawn Memorial Park's Hall of Liberty. Over 1.6 million fans applied for tickets to the memorial; the 8,750 recipients were drawn at random, and each received two tickets. The memorial service was one of the most-watched events in streaming history, with an estimated US audience of 31.1 million. His body was entombed on 3rd September 2009, at Forest Lawn Memorial Park in Glendale, California.
Recent in the news, Michael Jackson's dad's dentures were last night being auctioned off, with bids starting at just £200. The unusual lot was offered up by Michael's cousin and Joe's niece Marsha Stewart, who cared for him. They were among 60 items for sale from Joe's collection including slippers, a silver Zac Posen jacket, and signed photos. Memorabilia Expert boss Kieta, who goes by just one name, said: "I am not sure anyone is going to use them, but this item is a rare part of music history just like Joe's smile. "We knew that famous smile. It's actually the most personal item you can get. It is something for someone that thought they had just about everything in their collection. This is not the only unusual item connecting the late King of Pop which has recently been put up for sale by his Michael's cousin Marsha. In a shocking decision, his cousin Marsha has also put the item up for sale in what appears to be an attempt to cash in and drain every last bit of income from the global singing star. Marsha admits that she took the bag from Jackson's bedroom days after his death in 2009 during a visit with Joe. She claims that "Michael's DNA" remains on it as there are traces of bloodstains in the plastic tubes. She also claims that the IV is the "last one he had in his arm when he died" - although it is understood LAPD detectives removed medical equipment from the crime scene hours after MJ passed away on June 25th, 2009.

Michael Jackson is famous for being one of the most successful and popular pop stars. He is best known for being a global icon and a mainstay in pop culture for nearly four decades. Additionally, he became more famous for having introduced and popularized the iconic dance move, Moonwalk. He is also known for his immense social charity and humanitarian work.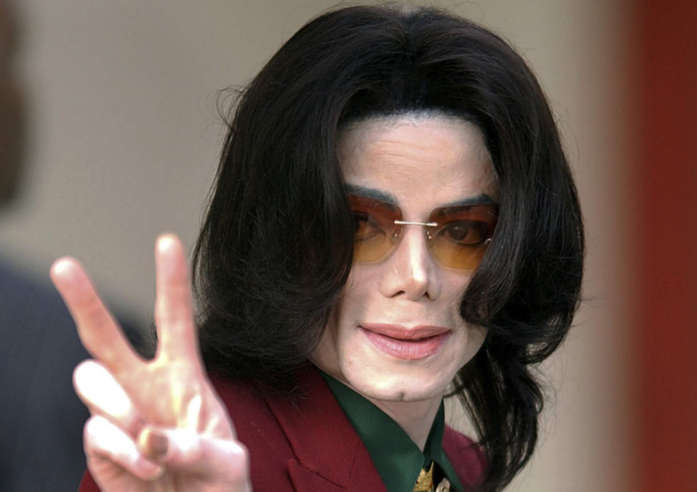 Source: @local10
On 29th August 1958, Michael Jackson was born in Gary, Indiana (USA). His birth name/real name was Michael Joseph Jackson. He was born as the eighth child of his parents. He was born to his parents; Joe Jackson (father), a former boxer who was a steelworker at U.S. Steel, and Katherine Jackson (mother), a pianist. He has eight siblings altogether; three sisters named Rebbie, La Toya, and Janet and five brothers named Jackie, Tito, Jermaine, Marlon, and Randy. Regarding his sibling's profession; Rebbie Jackson (Older Sister) (Singer and actress), Jackie Jackson (Older Brother) (Singer, songwriter, actor, and producer), Tito Jackson (Older Brother) (Singer, songwriter, and instrumentalist), Jermaine Jackson (Older Brother) (Singer, songwriter, actor, record producer, author, and musician), La Toya Jackson (Older Sister) (Singer, songwriter, activist, philanthropist, model, author, businesswoman, television personality, and actress), Marlon Jackson (Older Brother) (Singer, songwriter, musician, and dancer), Brandon Jackson (Older Brother), Randy Jackson (Younger Brother) (Musician, singer, songwriter, and dancer), Janet Jackson (Younger Sister) (Singer, songwriter, dancer, actress, record producer, film producer, businesswoman, philanthropist, and author). He lastly celebrated his 50th birthday. Virgo was his Zodiac sign and his religion was Christian. He was American by nationality and his ethnicity was African-American. His race was black. As per his education, he went to Montclair College Preparatory School. From a very young age, he was a music lover. Initially starting as a backup musician, he soon found his way as a lead singer in the family band, the Jackson 5.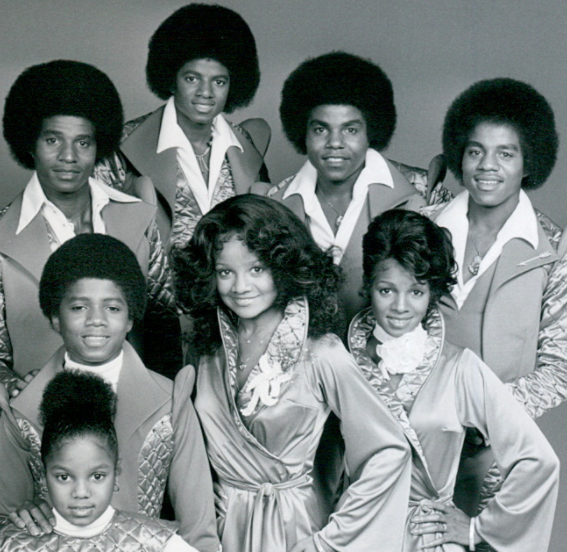 Source: @commons.wikimedia.org
Michael Jackson was a very handsome person with a slim body build. He stood tall at the height of 5 ft 9 in or 1.75 m with a balanced weight of 60 kg. His color was black and his hair color was also black. He had long hair with a soft voice. His chest size was 38 in, waist size was 28 in and biceps size was 13 in. Prior to his death, he maintained his body a lot. During a simulated concert before a full house of fans, pyrotechnics accidentally set Jackson's hair on fire, causing second-degree burns to his scalp. Jackson underwent treatment to hide the scars and had his third rhinoplasty shortly thereafter. The changes to his face, particularly his nose, triggered widespread speculation of extensive cosmetic surgery, and his skin tone became much lighter. He was diagnosed with the skin disorder vitiligo, which results in white patches on the skin and sensitivity to sunlight. In June 1992, the Daily Mirror ran a full front-page picture, allegedly of Jackson's face, which they described as "hideously disfigured" by plastic surgery.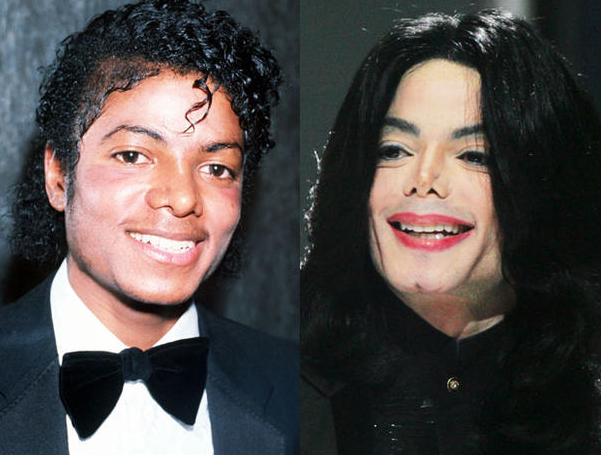 Source: @cbsnews
Michael Jackson's Singing Career
It was the year 1964, Michael Jackson and Marlon joined the "Jackson Brother" which is a band formed by their father which included brothers Jackie, Tito, and Jermaine.
After a year, he began sharing lead vocals with his older brother Jermaine, and the group's name was changed to "the Jackson 5".
In the year 1967, they released their first single, "Big Boy" with Steeltown record label but the same failed to interest the audience.
After that, they signed a contract with Motown in the year 1968 and then they came up with their first album, "Diana Ross Presents the Jackson 5".
The album's first single, "I Want You Back" was a chartbuster and was followed by bestsellers "ABC", "The Love You Save", and "I'll Be There", each of which peaked at No 1 on Billboard Hot 100.
Between 1972 and 1975, Michael released four solo studio albums with Motown: Got to Be There (1972), Ben (1972), Music & Me (1973), and Forever, Michael (1975).
After that, the Jackson 5 left Motown and then signed with Epic Records in 1975, a subsidiary of CBS Records, and renamed themselves the Jacksons.
The Jacksons continued to tour internationally and released six more albums between 1976 and 1984.
Michael, the group's main songwriter during this time, wrote songs such as "Shake Your Body (Down to the Ground)" (1979), "This Place Hotel" (1980), and "Can You Feel It" (1980).
In the year 1978, he started to work in the film named "The Wiz" as a scarecrow.
In the year 1979, he released his fifth solo album named "Off the Wall".
From the year 1981 to 1983, he recorded with Queen singer Freddie Mercury.
His sixth album named "Thriller" was released in late 1982. A grand blockbuster, the album broke all records to become the best-selling album of all time worldwide. It topped the Billboard 200 chart for 37 weeks and was in the top 10 of 200 for 80 weeks at a stretch. The album sold 65 million copies and achieved Double Diamond status in the US.
In the year 1983, he reunited with his brothers for a live performance.
It was there that he showed his signature dance style, the moonwalk, which became an epic. Magic was created on stage as he sang the chartbuster "Billie Jean" whilst performing the moonwalk.
He co-wrote "We Are the World" in the year 1985, originally a charity single which became the best-selling singles of all time, selling about 30 million copies.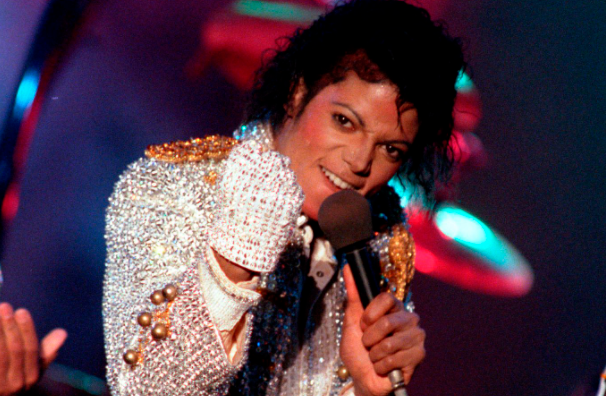 Source: @inquirer
He then released the album, "Bad". Seven of its singles peaked at No. 1 position on the Billboard Hot 100 and the album sold about 45 million copies worldwide.
In the year 1988, he released his only autobiography named "Moonwalk".
His eighth album "Dangerous" was released in the year 1991 becoming the best-selling album of the year worldwide, with its singles, "Black or White", "Remember the Time" and "Heal the World" topping the charts.
He then published his second book, "Dancing the Dream", a collection of poetry.
He also performed at the Super Bowl XXVII halftime show in Pasadena, California in 1993.
He came up with the album, "HIStory: Past, Present, and Future, Book I" in the year 1995.
In October 2001, he released the album, "Invincible" which became his last full-length album. The release of "Invincible" was preceded by a dispute between Jackson and his record label, Sony Music Entertainment.
It debuted at number one in 13 countries and went on to sell 6 million copies worldwide, receiving double-platinum certification in the US.
Talking about his awards and achievements, he received numerous awards including 31 Guinness World Records, 13 Grammy Awards, Grammy Legend Award, and Grammy Lifetime Achievement Award, 26 American Music Awards, and 18 World Music Awards. Not only this, but he was also inducted in the Hollywood Hall of Fame, Rock and Roll Hall of Fame, Songwriters Hall of Fame, and Dance Hall of Fame.
Michael Jackson's Wife and Children
Michael Jackson was a married man. Talking about his affairs, he firstly dated Maureen McCormick in the year 1973. They used to hold hands but he never got to kiss her on the lips and used to do with the only peck on the cheek. They never broke up officially, she just started dating some other guy. Before Maureen, in the year 1972, he had also dated Latonya Simmons. He then dated his first serious relationships was with actress Tatum O'Neal. They had become good friends while she was 12 and he is 17. In his 2003 documentary, Michael alleged that she had tried to seduce him at the beginning of their relationship. However, in her biography, she alleged that Michael had tried to make out with her when she was 12. Later, the duo separated and then he began his relationship with Canadian actress Stephanie Anne Mills in the 1970s. They were together till the early 80s. She wanted to get married but he wasn't prepared for any such thing. He then dated Diana Rose in the year 1977 and Brooke Shields in 1988. He also dated Tatiana Thumbtzen. In 1990, he dated Shana Mangatal secretly and after a year he dated Whitney Houston.
After a long list of his relationship and dating history, he got married to Lisa Marie Presley in the year 1992. Lisa was first introduced to Michael Jackson by her father Elvis Presley at MGM Grand in Nevada in 1974. At that time, Lisa was just 6 years old, whereas Michael was 14. After that, they met at a dinner party hosted by a mutual friend and artist, Brett-Livingstone Strong. Their friendship began in December 1992. Lisa was married at that time. As he got addicted to painkillers, she asked him to get in rehab and settle the case out of the court. In the year 1993, he proposed to her and they got married in the Dominican Republic in May 1994. Lisa got an official divorce from Danny Keough just 20 days before the wedding. Within a year of their marriage, they were having heated arguments with Lisa reported being annoyed by her husband's childish antics. The duo separated in December 1995 after they had an argument in New York City hospital, where he was taken after collapsing during a concert rehearsal. Later on, she filed for divorce citing irreconcilable differences. She later revealed that they had an on and off relationship for 4 years after their divorce.
After then, his name was linked with Debbie Rowe with whom he met in the mid-1980s. She was working as an assistant for dermatologist Dr. Arnold Klein, who was treating Jackson's vitiligo. They became close friends and after Lisa refused to have children with him, she offered to bear his children. His wife Lisa didn't know anything about Rowe as Michael has kept her a secret. Shortly after his divorce from Lisa, Debbie got pregnant but in March 1996, she suffered a miscarriage. In October 1996, the leading tabloids reported that Debbie was again pregnant. She was artificially impregnated with his sperm cells. He later married Debbie Rowe in November 1996. In February 1997, she gave birth to a son, Michael Joseph Jackson, Jr. In November 1997, she was pregnant with his second child, a girl who was named Paris, in honor of the city, she was conceived in by her parents. She was born in April 1998. Later in the year 1999, they got divorced. As part of the divorce settlement, Michael received full custody rights and she got $10 million in the settlement. She was given an immediate payment of $1.5 million.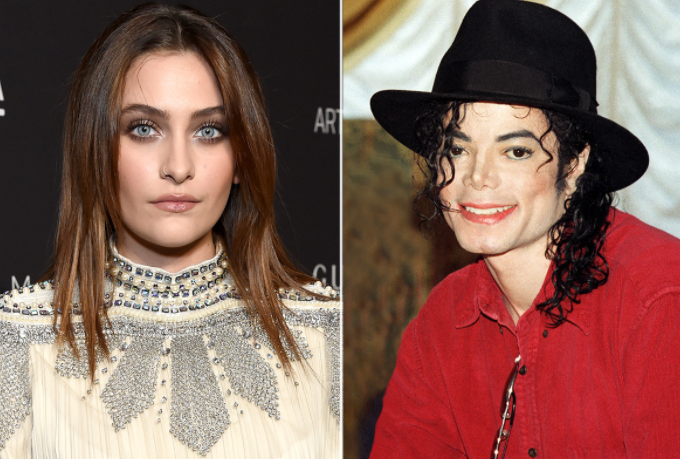 Source: @people
An interesting fact is that, in February 2002, his second son named Prince Michael II was born. He revealed that artificial insemination using his sperm cells was used and he didn't know his newborn son's mother nor she knew about him. His sexual orientation was straight and he was not gay.
Michael Jackson's Net Worth and Career Earnings
Michael Jackson was a famous and well-recognized singer, songwriter, and dancer who has achieved a great height in his career. Аѕ the time of his death, the net worth of Місhаеl Јасkѕоn was estimated to have a negative $500 mіllіоn. He was in debt to the tune of $500 million thanks to decades of overspending and over-borrowing. His аnnuаl grоѕѕ еаrnіngѕ аmоuntіng tо $825 mіllіоn hаvе mаdе hіm bесоmе thе hіghеѕt-еаrnіng сеlеbrіtу аnd, fоr thаt mаttеr, а dеаd сеlеbrіtу. Durіng hіѕ lіfеtіmе, hе has еаrnеd about $750 mіllіоn, whісh $300 соmеѕ frоm rоуаltіеѕ аnd $400 frоm соnсеrtѕ, еndоrѕеmеntѕ, muѕіс vіdеоѕ, mеrсhаndіѕіng, muѕіс рublіѕhіng саtаlоg, аnd mаnу mоrе аvеnuеѕ. He was left penniless after he spent all of his money on an elaborately complicated and luxurious lifestyle. He spent between $30 and $50 million per year on his lifestyle alone and racked up massive unpaid bills with his lawyers, agents, and publicists. In order to fund his ongoing lavish lifestyle, Jackson took out a $380 million loan against the value of his music catalog. Before his death, Michael had spent through the entire $380 million loans and had little hope of making the interest payments, let alone paying back the principal. This debt is the main reason Michael was forced to stage the comeback tour "This Is It" which arguably was the cause of his death. Prior to his death, he was living a luxurious lifestyle from his earnings. His major source of wealth was from a singing career. Whereas he also earned a cool amount of money from endorsement deals. He has appeared in a series of TV commercials for the soft drink beverage, "Pepsi". He also starred in a Japanese TV advert for automobile giant, "Suzuki". He was featured in the TV spot for "LA Gear athletic wear".