Martin Lawrence is an American stand-up comedian, actor, producer, talk show host, writer, and former Golden Gloves boxer. He is one of the Richest Black actor in Hollywood. Lawrence came to fame during the 1990s, establishing a Hollywood career as a leading actor, most notably in the Fox television sitcom Martin and the films House Party, Boomerang, Bad Boys, Wild Hogs, Nothing to Lose, Blue Streak, Life, Big Momma's House, and A Thin Line Between Love and Hate. Scroll down to know more about his biography, facts, net worth, house, age, wife and many more.
Famous for
He is well-Known as an American stand-up Comedian and for his role in box office movies like Bad Boys and Its Franchise, and Big Momma's House.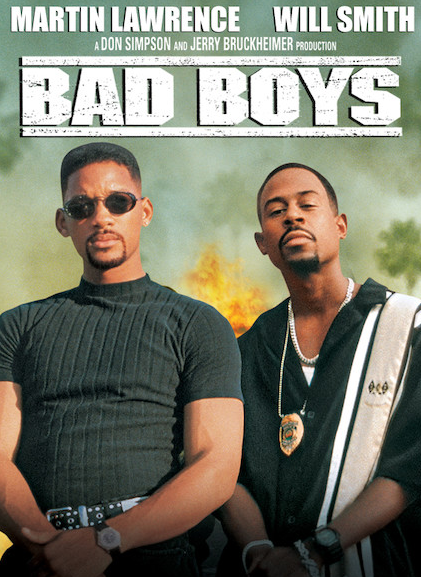 Source: @uk.newonnetflix.info
Early Life of Martin Lawrence
Martin Lawrence was born on April 16, 1965, in Frankfurt, West Germany. He holds dual nationality; German and American and belongs to Black ethnicity. His birth sign is Aries. His birthday falls on 16th April of every year. He will turn 55 years old in his coming birthday on 16th April 2020 which is just 14 days behind. His father's name is John Lawrence, who was serving in the U.S. military during his birth time and later as a police officer. His mother's name is Chlora, who worked several jobs, including as a sales representative and cashier at various department stores to support her family. When Lawrence was seven, his father left the military, and the family moved from Germany back to the United States, settling in Landover, Maryland, in the Washington, D.C., area. After his parents divorced in 1973, Lawrence rarely saw his father as he was staying with his mother. While living in Maryland, Lawrence attended Eleanor Roosevelt High School and Friendly High School. He is a follower of Christian.
Career of Martin Lawrence
Lawrence did comedy shows in the Washington, D.C., area and supported himself through odd jobs. Comedian, Ritch Snyder saw his act and suggested Lawrence make connections in New York. Lawrence ended up moving to New York City and found his way to the legendary The Improv. Shortly after appearing at The Improv, Lawrence won a performance spot on Star Search. He did well on the show and made it to the final round, but did not win. However, executives at Columbia Pictures Television saw Martin's performance and offered him the role of Maurice Warfield in What's Happening Now!!; this was his first acting job.
His breakthrough role was as Cee in Do the Right Thing. Other roles followed in films such as the House Party series, Talkin' Dirty After Dark, and the Eddie Murphy vehicle Boomerang. During his stint with Def Comedy Jam, Lawrence appeared in his own hit series, Martin, which aired on Fox. The show ran from 1992 to 1997 and was an enormous success.
After Martin ended its run in 1997, Lawrence found work in comedy films. He often starred as the second lead opposite actors including Eddie Murphy, Danny DeVito, and Tim Robbins. Many of his films were blockbusters at the box office, including Nothing to Lose, Life, Blue Streak, and Big Momma's House. He also starred in critical- and box-office failures, including Black Knight and National Security.
In 2006, Lawrence appeared on Inside the Actors Studio. He also appeared in Open Season as a Voice actor of Boog, one of the main characters of the film.
In 2008, He starred in Disney's College Road Trip. In 2011, Lawrence reprised his role as FBI agent Malcolm Turner in Big Mommas: Like Father, Like Son, the third film in the Big Momma series.
In January 2013, it was announced that Lawrence and Kelsey Grammer were considering pairing up to star in a comedy for Lionsgate TV. Partners. The show premiered on August 4, 2014, but was canceled after one season after receiving poor reviews.
In 2020, Lawrence reprised his role as Detective Marcus Burnett in the third installment of the Bad Boys franchise, Bad Boys for Life, again alongside Will Smith. The film was considered a financial success, grossing $112 million in its first four days of release.
He was paid $6 million for his appearance in "Bad Boys for Life," reports Variety.
Achievement and Awards Won by Martin Lawrence
ShoWest – Male Star of Tomorrow in 1995
BET Comedy Award – Icon Comedy Award in 2005
NAACP Image Award for Outstanding Lead Actor in a Comedy Series in 1995 for the series Martin
NAACP Image Award for Outstanding Lead Actor in a Comedy Series in 1996 for the series Martin
Personal Life of Martin Lawrence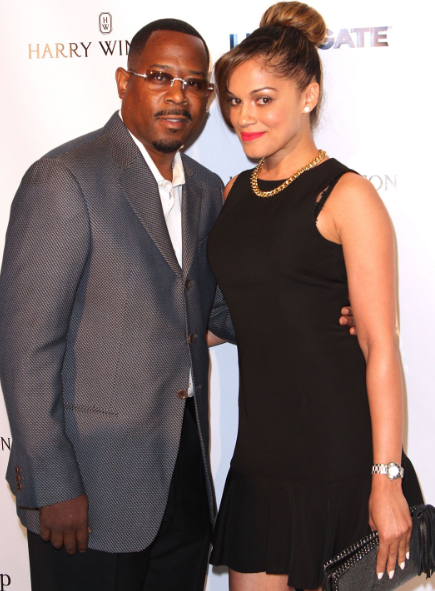 Source: @brides.com
At the time of writing, Martin Lawrence is a married Man but of Divorced status. Talking about his past relationship, He was engaged to actress Lark Voorhies in 1993 but was not married. He married Miss Virginia USA, Patricia Southall, in 1995. They have a daughter, Jasmine Page who was born January 15, 1996. But the couples get divorced in 1997. In 1997, Lawrence began a relationship with Shamicka Gibbs, an American chef, entrepreneur and reality TV star. They married on July 10, 2010, at Lawrence's Beverly Hills home. Lawrence and Gibbs have two daughters, Iyanna Faith who was born on November 9, 2000, and Amara Trinity on August 20, 2002. Lawrence filed for divorce from Gibbs on April 25, 2012, citing irreconcilable differences and asking for joint legal and physical custody of the children. As of 2020, Martin Lawrence's girlfriend is Roberta Moradfar, an Advanced Aesthetics Nurse Practitioner who owns and operates her own cosmetic spa, Efface Aesthetics, in Santa Monica. They began dating sometime in 2017. The couples have an age difference of 17 years. Roberta Moradfar is 38 years old, while Martin is 55 years old. On March 31, 2017, asked his longtime girlfriend Roberta Moradfar to marry him and dropped half a million dollars on her dazzling diamond ring. Whether or not this will be the first marriage for Moradfar is unknown, but she will be bride No. 3 for Lawrence.
Net worth of Martin Lawrence
As of 2020, The net worth of Martin Lawrence is estimated to be $110 Million and earns a whopping salary of US $3,688,011.13 per year. Не hаѕ mаdе mоѕt оf hіѕ іnсоmе thrоugh hіѕ соmеdу gіgѕ. Ніѕ асtіng wоrk іn mоvіеѕ, аѕ wеll аѕ ѕіtсоmѕ, аlѕо hеlрѕ іn multірlуіng hіѕ nеt wоrth. Не аlѕо mаkеѕ mіllіоnѕ еvеrу уеаr wіth hіѕ еndоrѕеmеnt dеаlѕ. Lawrence owns a farm near Purcellville, Virginia. For several years, he owned a large mansion in the Beverly Park community in Beverly Hills. In 2013, the property was up for sale for $26.5 million, and eventually, he sold it for $17.2 million to Bruce Makowsky. He currently resides in a mansion in Encino, Los Angeles which he bought for $6.63 million. Furthermore, he drives a black Ferrari which suits his personality very well. The Ferrari which he rides is worth $256,550.
Body Measurement of Martin Lawrence
Martin Lawrence is a good Looking man with Well maintained Body physique. He stands 5 feet 7 inches tall and weighs 75 kg. His other body measurements are under review. His hair color is Black And eye color is Brown. His shoe size is 11(US).